I can't believe I love this Vegan Jelly Cake!
Yes you read that correctly I cannot believe I love these!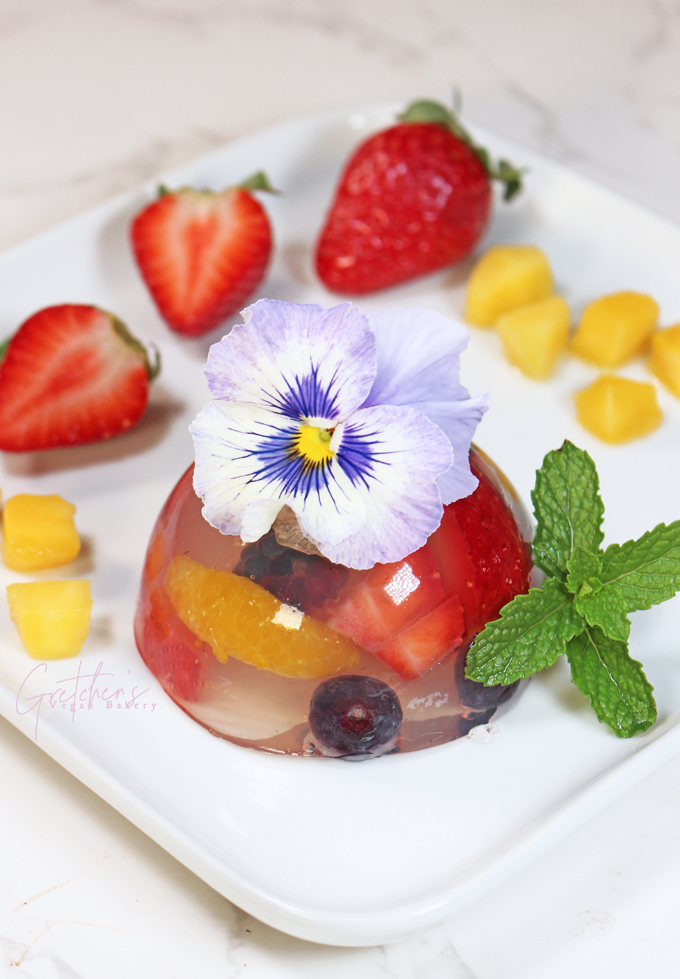 Against my will I was coerced into making the Vegan Jelly Cake!
But now I am so happy I did!
Not only are they beautiful, but they actually taste amazing!
All I can say is give it a try and see for yourself!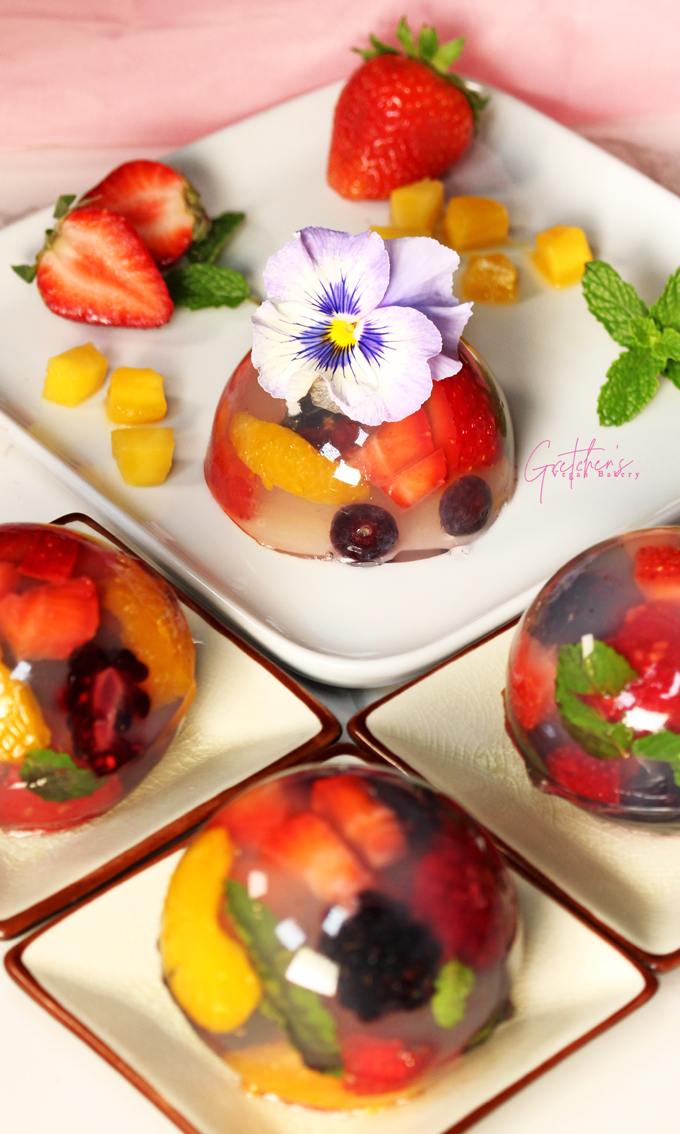 With minimal ingredients and some of your favorite fruits
These beauties will dress up any cake, dessert or buffet table!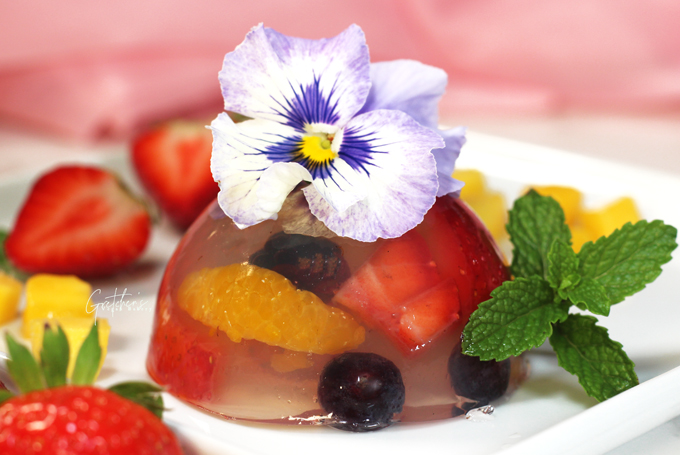 WATCH THE YOUTUBE VIDEO TUTORIAL FOR HOW TO MAKE THIS VEGAN JELLY CAKE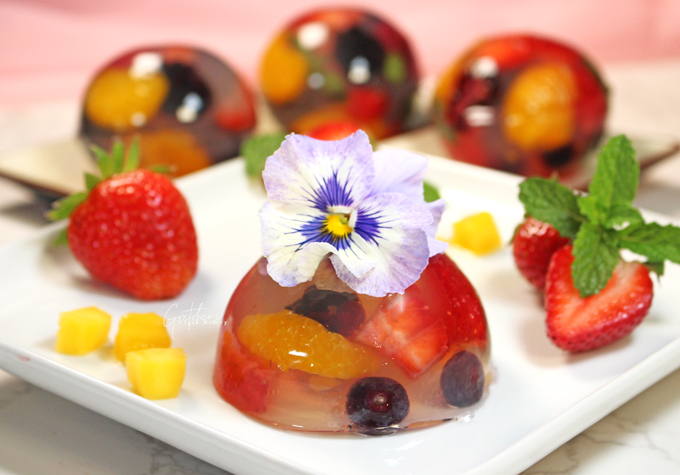 Notes for Success:
You will need a sphere mold or something that can easily release these mini jelly cakes.
Agar can be a tricky ingredient in No Bake Desserts such as this one.
A heavy hand ~ even a pinch too much~ can be the difference between creamy delicious and rubbery inedible!
Pay attention to the strength of agar you are using in comparison to the one that author of the recipe is using
I typically use 900 strength in my recipes SPECIFICALLY THIS BRAND BY Landor Trading Co *not sponsored
For more individual desserts like this one click the links below!
Yield: 10 half spheres
Vegan Jelly Cake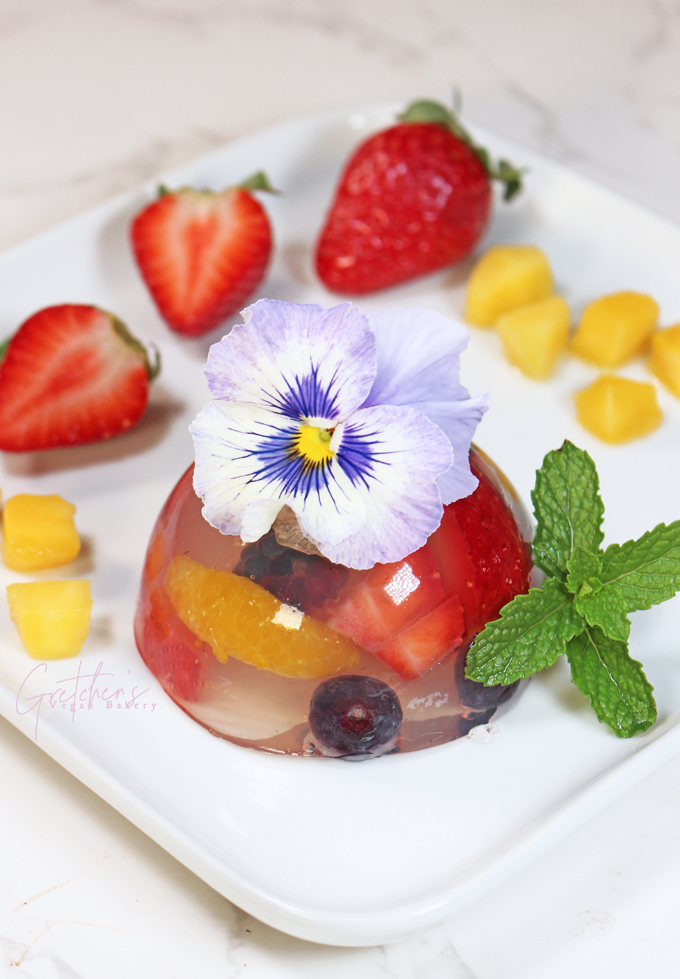 Ingredients
Coconut Water or Fruit Juice 2 cups (480ml)
Granulated Sugar ½ cup (100g)
Agar Powder 2 teaspoons
Assorted fruits & berries 2 cups
Instructions
Cut the fruits into small pieces and place approx 2 Tbs of the fruit mix into the cavity of each sphere mold
Combine the coconut water with the granulated sugar and the agar powder
Whisk while cooking over medium to high heat until it comes to a boil
Be sure to bring it to a full boil for at least 30 seconds to activate the agar properly
Pour the liquid over the fruits in the silicone mold and refrigerate until set about 1 hour
Serve cold with your choice of garnishes
Notes
Vegan Jelly Cake can be kept at room temperature for up 3 hours but it is best served cold.
Keep refrigerated wrapped loosely or in an air tight container for up to 1 week.