Peanut Butter Banana Whoopie Pies are going to make your hips gyrate like the King himself!
Also known as the Fat Elvis, these delicate little banana cakes are filled with creamy peanut butter buttercream, fresh banana slices and drenched with chocolate ganache!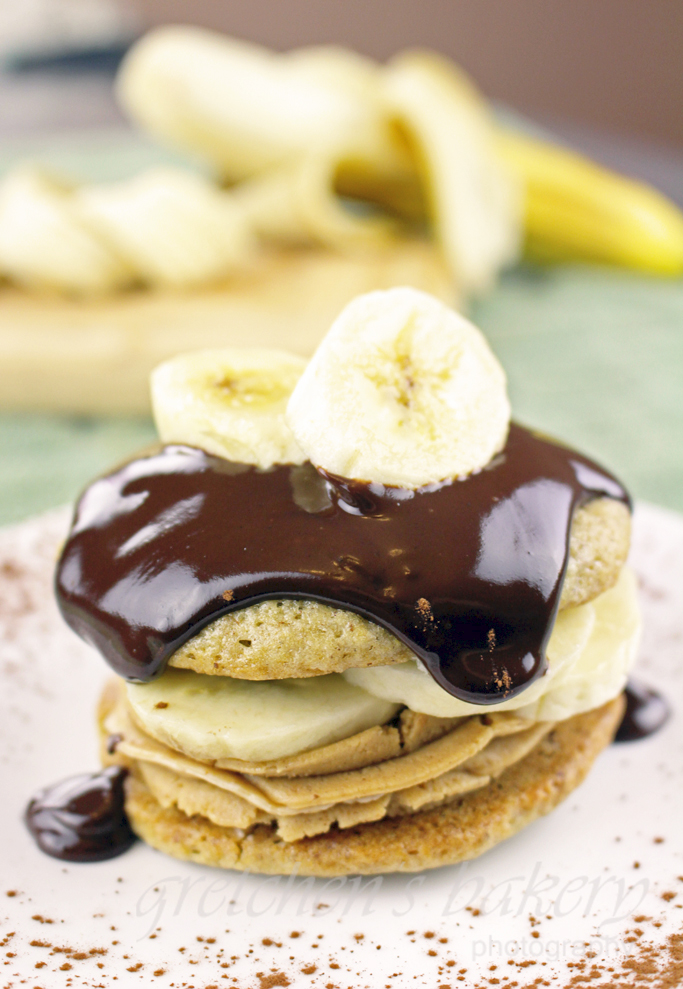 This fast dessert idea is a great way to use up all those frozen bananas that are taking up residence in your freezer!
You don't even have to pull out the mixer to make the whoopie pie recipe since it's a one bowl mix!
The ganache icing is optional but really transforms these little hand held cakes into an elegant plated dessert!
Just be sure that if you are using the fresh bananas as added filling to these little cakes, that you do so ala minute so they don't turn brown!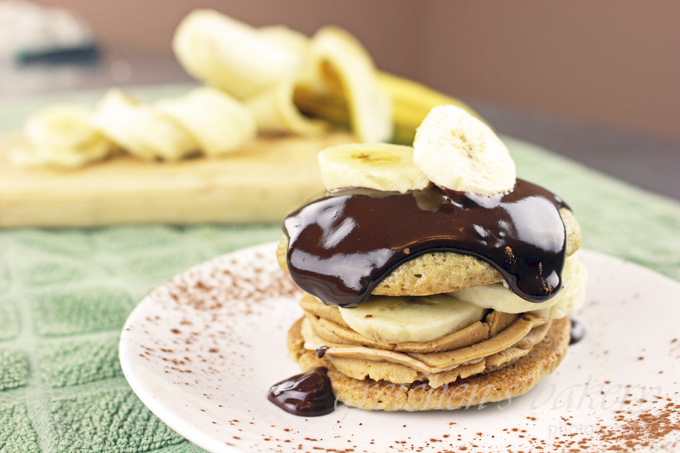 This website may contain links as part of the Amazon Affiliate program, which means when you click a link and make a purchase through my website I may earn a small commission at no additional cost to you
Notes for Success:
If you are not up for making a recipe of buttercream for the filling you can follow the peanut butter recipe below but just leave out the buttercream addition.
The filling will be more like a Reese's Peanut Butter Cup which of course is not a bad thing!
Graham cracker crumbs in the peanut butter filling is an optional ingredient, I like it because it tastes more like a true Reese's Peanut Butter Cup filling but you can leave it out with no changes to the recipe
And the buttercream addition is also an optional ingredient, but will make the filling creamier and lighter
I am using a 1½ ounce cookie scoop for this recipe
CLICK HERE FOR THE FULL YOUTUBE VIDEO TUTORIAL FOR HOW TO MAKE THESE!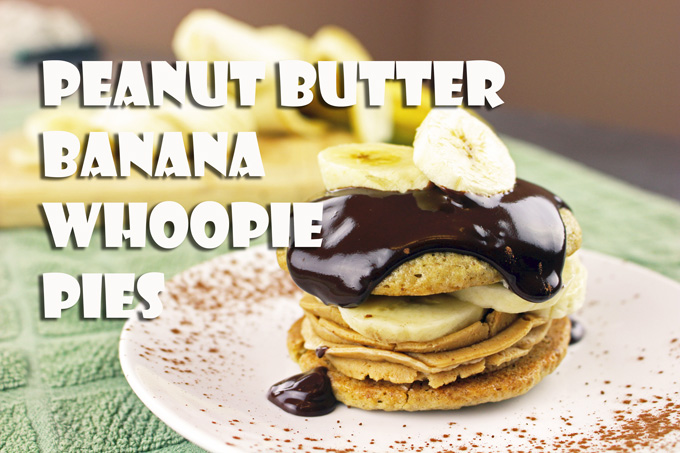 Yield: 10
Peanut Butter Banana Whoopie Pies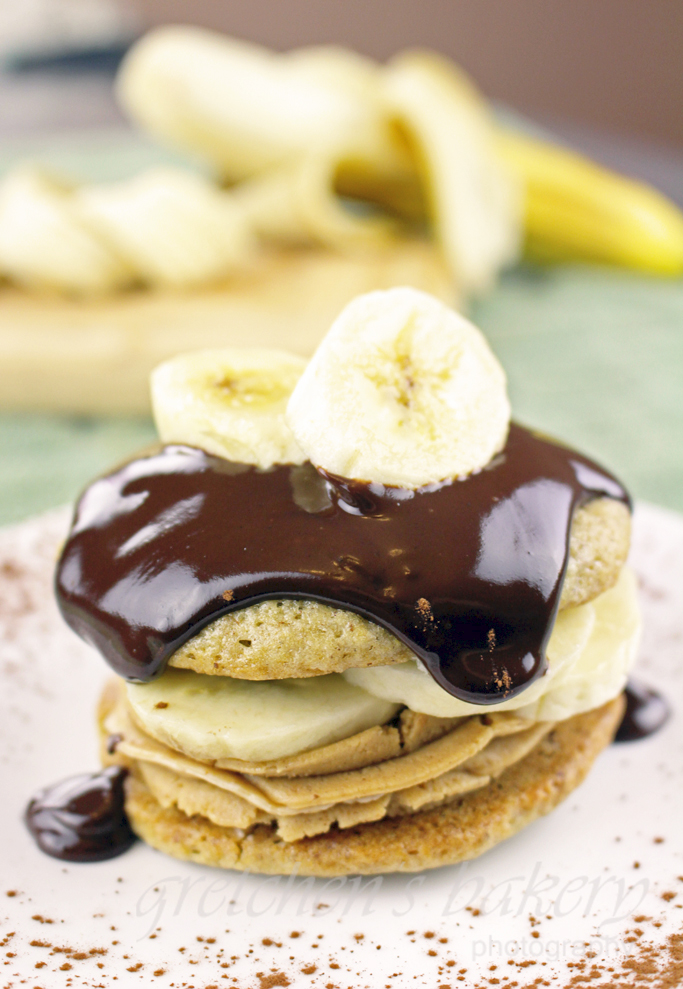 Ingredients
For the Whoopie Pie Cake Recipe
Mashed Banana 1 cup (240g) (approx 2 medium bananas)
Granulated Sugar 1 cup (200g)
Vegetable Oil ½ cup (120ml)
Ground Flax 1 tablespoon (8g)
Hot Water 2½ Tablespoons
Vanilla Extract 2 teaspoons
All Purpose Flour 2 cups (250g)
Baking Powder 1 teaspoon (5g)
Baking Soda 1 teaspoon (5g)
Ground Cinnamon ½ teaspoon
Ground Nutmeg ¼ teaspoon
Salt ½ teaspoon (3g)
For the Peanut Butter Filling
Creamy Peanut Butter 1 cup (260g)
Confectioners Sugar ½ cup (60g)
Salt ¼ teaspoon
Vanilla Extract 1 teaspoon
Graham Cracker Crumbs *optional ¼ cup (28g)
Vegan Buttercream optional ½ cup
Instructions
For the Whoopie Pies
Combine the ground flax with the hot water and whisk to a paste, let stand for at least 5 minutes to thicken
Combine the oil, mashed banana, sugar, vanilla extract and flax paste together in a large mixing bowl with a hand whisk.
Sift together the flour, spices, baking powder, baking soda and salt and add to the wet mixture, whisk until smooth.
Preheat the oven to 350°F and while you wait - refrigerate the batter
Scoop the batter onto a parchment paper lined sheet pan with a 1½ ounce scoop spaced 2" apart and bake for approximately 12-15 minutes or until lightly golden brown.
They will be puffed and springy when you press the centers..
Cool completely before filling with the peanut butter buttercream recipe follows.
For the Peanut Butter Filling
Combine all the ingredients for the peanut butter filling together except for the buttercream.
Cream it all smooth by hand with a spatula or with a mixer.
Add the optional buttercream last
Notes
The whoopie pies filled with filling (minus the fresh bananas) will last for 2-3 days at room temperature stored in an airtight container.

You may freeze for longer storage wrapped well for up to 1 month