Lacey, buttery and sandwiched with chocolate.
These almond lace cookies are so delicate they literally melt in your mouth!
With sliced almonds and a thin layer of chocolate in the centers.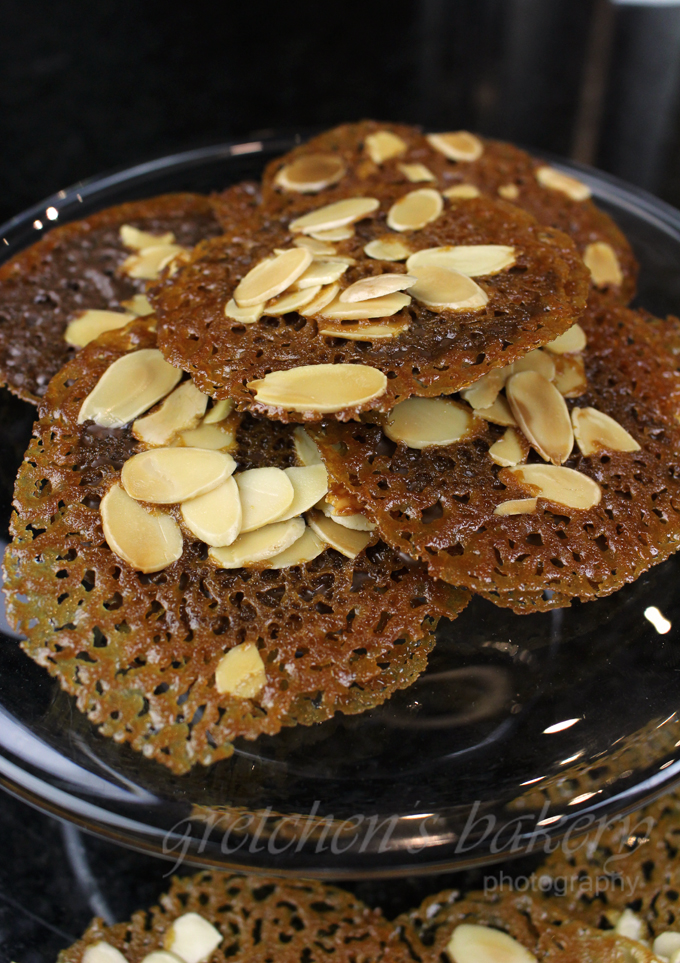 This is a spinoff idea from my Vegan Cannoli Recipe where I used this exact cookie recipe for the shell instead of the traditional fried cannoli dough shells.
If you haven't seen those yet you will definitely have to check them out!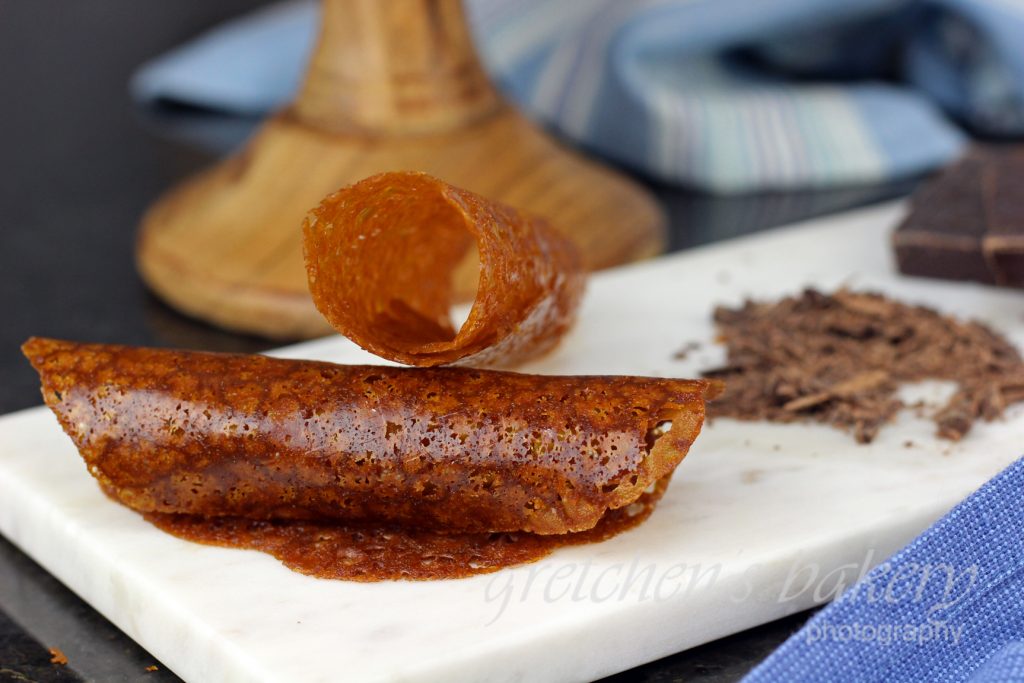 This almond lace is such a perfect idea for a cookie to add to your holiday cookie platter this year!
You can bet I am adding these in as part of my 12 Days of Christmas Cookies recipe series this year!
Almond Lace Cookies
Preheat oven to 375°F
I recommend to do a test cookie first so you can see the size and make sure it is what you like, you can adjust the size of the cookies simply by the amount of dough used in each, the yield of 24 below is shown in the video and they cookie are about 3½" - 4" diameter
Ingredients
Vegan Butter 3 Tablespoons (42g)
Dark Corn Syrup 3 Tablespoons (60g)
**In the video I kept saying molasses! it is not molasses, this recipe as written is correct! With Dark Corn Syrup
Light Brown Sugar 5 teaspoons
Salt pinch
Vanilla Extract 1 teaspoon (5ml)
All Purpose Flour 5 Tablespoons + 1 teaspoon
Sliced Almonds approximately ½ cup NOT TOASTED
Instructions
n a small sauce pot melt the vegan butter, remove from the heat and add the light brown sugar, corn syrup, pinch of salt and vanilla extract, stir well to combine
Add the flour and whisk smooth
(Store in the refrigerator while you preheat the oven to 375°F)
Spread 1 teaspoon of the batter onto a silicone mat and spread it with a small spatula to the best round shape you can get. Each one should be about the size of a quarter
Top each cookie batter round with raw sliced almonds
Bake for exactly 8 minutes, they will get bubbly all over the surface and start to turn a slightly darker color
Remove from the oven and let cool.
Run a thin knife or spatula under the cookies to release them from the silicone pat and then spread with optional vegan chocolate and sandwich with another cookies, or leave them single cookies.
Notes
Lace cookies should be stored in an airtight container at room temperature for up to 1 week, if you have limestone in a small container (not touching the cookies) within the cookie container that will help prevent then from getting soggy as limestone helps keep things dry

They freeze ok, not great so don't do it unless you have to because they will seem a bit chewy or soggy on the thaw from the condensation