The Vegan Cannoli Recipe. I know I'm tooting my horn pretty loud over this one
But let me tell you this Vegan Cannoli Recipe is worthy of an Oscar!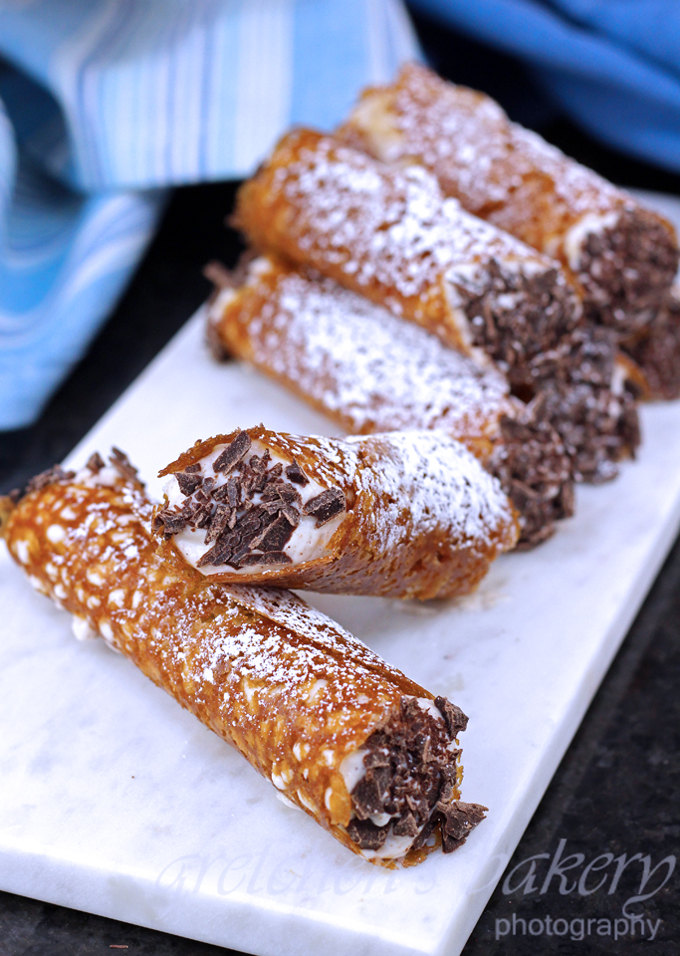 Right off the bat I know I will be getting some flack for not using a traditional fried dough cannoli shell.
But I actually have a story behind this unique "cannoli shell" and I will explain that first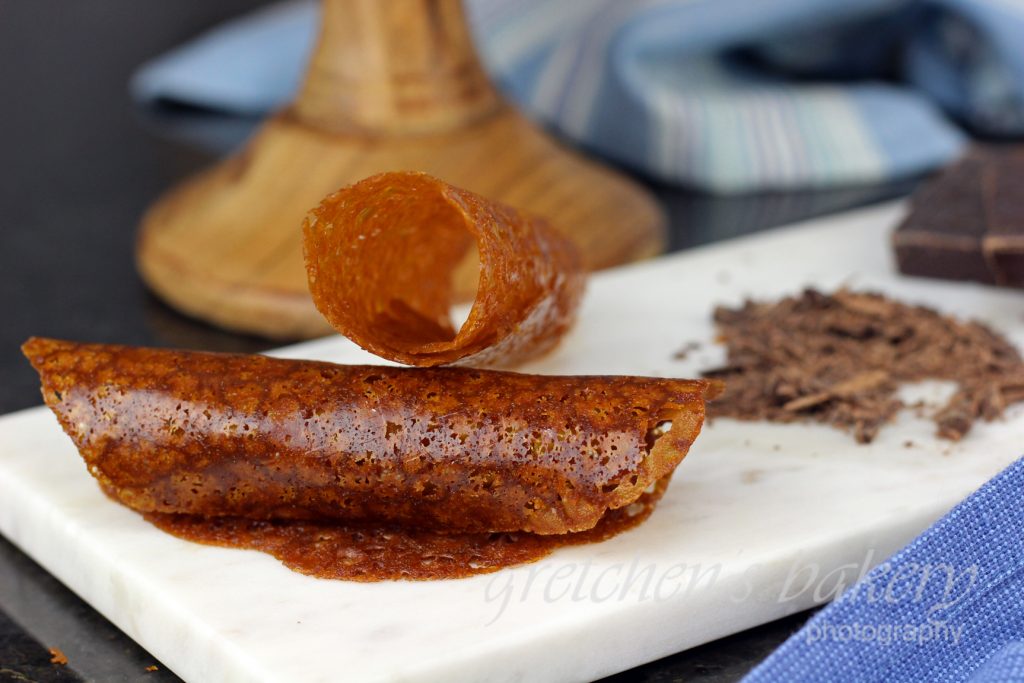 Many years ago I went out to dinner with a friend to her favorite Italian restaurant.
I didn't realize until I got there just how fancy this restaurant was and I was severely under dressed in the midst of diamond studded ladies and men in finely tailored suits.
This place was as boujee as boujee gets! I  don't remember what I ordered for dinner but one thing I will never forget is the cannoli.
Oh that cannoli!
Cinnamon scented mascarpone cream stuffed into the most delicate honey lace cookie you could ever wrap your lips around.
It was the most perfect cannoli I had ever tasted and then never tasted again and I set out working on a recipe to recreate that experience for several months
And with many fails along the way and I am now confident this is the winner.
I promise you, this is the best Vegan Cannoli Recipe you will ever see, make or taste.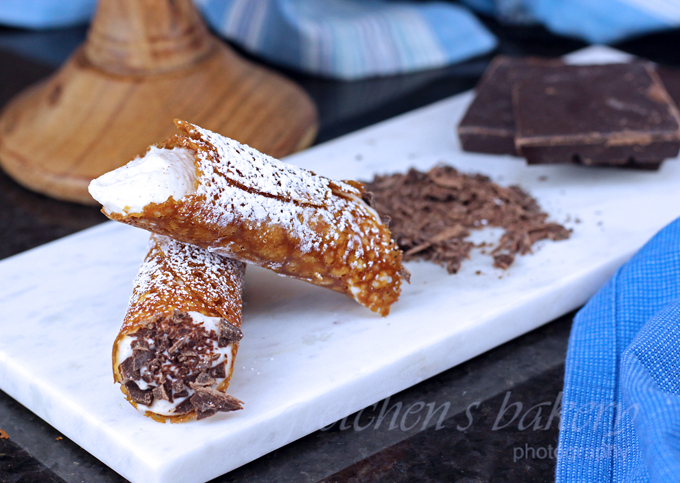 In the video version and the original recipe I was using store bought Tofutti brand ricotta cheese, but have since updated the recipe to an improved version with homemade tofu ricotta!
UPDATED 2022 1 INGREDIENT ~ HOMEMADE RICOTTA RECIPE

Tofu Ricotta Cheese
Instructions
Place the drained but not pressed, only squeezed of excess water, tofu in the food processor and process to the same texture as ricotta cheese
Pulse it several times until it starts to come together.
It will take less than a minute of pulsing.
Best to use the tofu ricotta right away in your recipe, but it can be stored for up to 4 days in a clean airtight container
Notes for Success:
You will notice in the ingredients below I have Tofutti brand listed for the ricotta and the cream cheese *Not sponsored
But the homemade version listed above is much better, easier and cheaper!
As for the vegan cream cheese you use whatever brand you like the most or even a homemade recipe will work fine since this is not a baked recipe
If you decide to make the Brandy Snap Cookies for the cannoli shell versus a fried dough recipe,
You will have to purchase a silicone baking mat as that is the only way to bake this type of cookie, parchment paper will not work here.
Metal Cannoli Tubes are also necessary to form the shells
It is important to note that these cookie shells will go soggy very quickly so this is not something you can fill ahead of time.
Brandy snap cannoli shells must be filled ala minute~  just before serving
CLICK HERE FOR THE FULL YOUTUBE VIDEO TUTORIAL FOR HOW TO MAKE THIS VEGAN CANNOLI RECIPE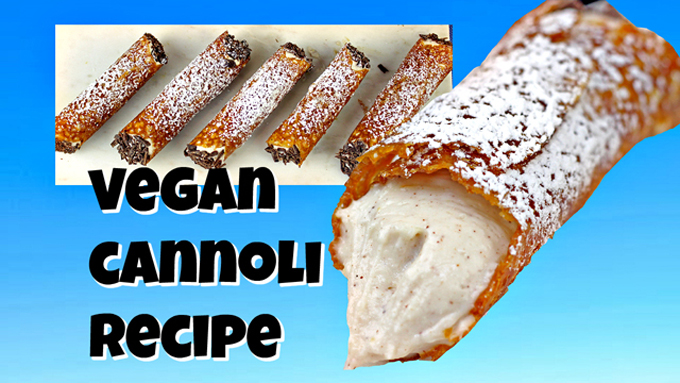 Vegan Cannoli Recipe
Ingredients
For the Brandy Snap Cannoli Shells
Vegan Butter 3 Tablespoons (42g)
Dark Corn Syrup 3 Tablespoons (60g)
Light Brown Sugar 5 teaspoons
Salt pinch
Vanilla Extract 1 teaspoon (5ml)
All Purpose Flour 5 Tablespoons + 1 teaspoon
For the Cannoli Cream Filling
Ricotta Cheese 1½ cup (375g)
Vegan Cream Cheese 1 cup (226g)
Confectioners Sugar ½ cup + 2 Tablespoons (75g)
Vanilla Extract 1 teaspoon (5ml)
Orange Zest ½ teaspoon
Ground Cinnamon ½ teaspoon
Shaved Chocolate *optional
Instructions
First to make the brandy snap mix.
In a small sauce pot melt the vegan butter, remove from the heat and add the light brown sugar, corn syrup, pinch of salt and vanilla extract, stir well to combine
Add the flour and whisk smooth
(Store in the refrigerator while you preheat the oven to 375°F)
Not only because you only have 4 cannoli tubes, but because the cookies cool fast and forming them has to be equally fast, you will only want to make 4 cookies at a time.
Spread 1 heaping teaspoon of the batter onto a silicone mat and spread it with a small spatula to the best round shape you can get.
You can set up multiple sheet pans with the batter, but bake 1 sheet pan with cookies on it at a time.
Bake for exactly 7 minutes, they will get bubbly all over the surface and start to turn a slightly darker color
Remove from the oven and let cool just until you can get a small spatula under the cookie and immediately wrap it around a metal cannoli tube and let cool the rest of the way on the tube.
*If the cookies cool too fast while you are trying to roll them, you can always place the pan back into the oven to get it hot again and attempt to roll it once more.
Prepare the cannoli cream by combining the vegan cream cheese, cinnamon, sifted confectioners sugar, orange zest and vanilla extract together and paddle it smooth by hand with a large spoon or spatula.
Fold in the vegan ricotta cheese.
Fill the brandy snap cannoli shells and then dip the ends in shaved chocolate *optional.
Serve immediately see additional notes for serving and storage
Notes
The brandy snap cannoli shells can be made up to 1 week in advance and kept at room temperature in a sealed, airtight container to keep them from getting soft


The cannoli cream recipe will stay fresh for up to 10 days in the refrigerator in a covered container, fill shells just before serving.

Once you fill the shells with the cream, they will start to break down and get soggy especially at room temperature. You can refrigerate filled cannoli to prolong the breakdown, but it is always best to serve and eat cannoli as soon as they have been filled