Oreo Cookies and Cream Donuts don't really need an introduction
In the style of Krispy Kreme
These Oreo Cookies and Cream Donuts are filled to the brim with luscious Oreo buttercream.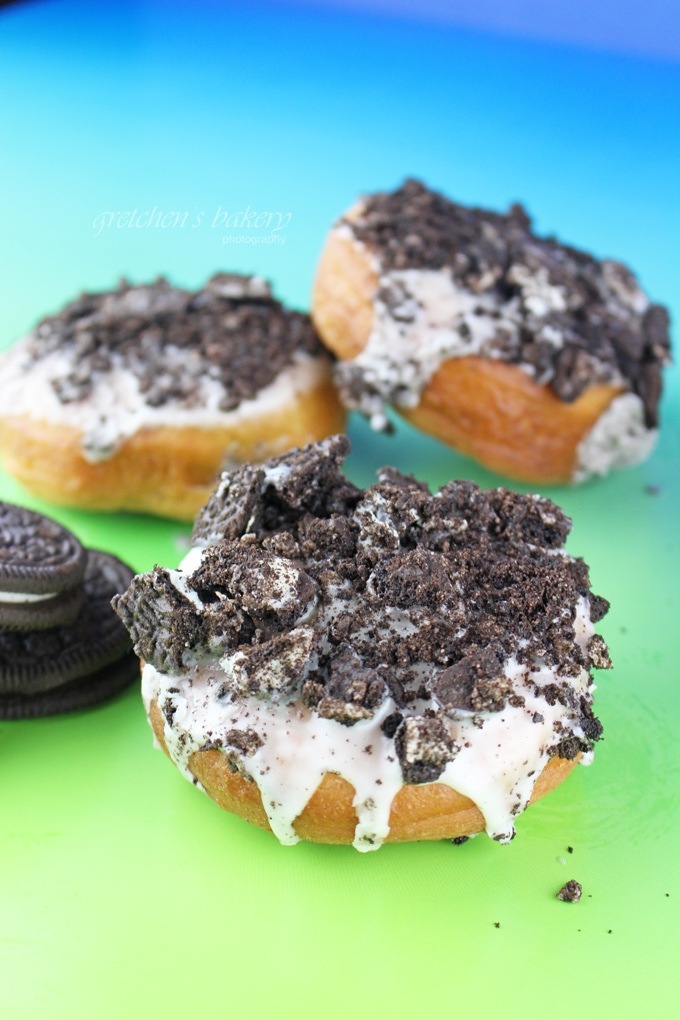 For those who are not familiar with Krispy Kreme Donuts
There is a sort of "donut culture" that you will have to get yourself up to speed about
You are either team Krispy Kreme or team Dunkin' Donuts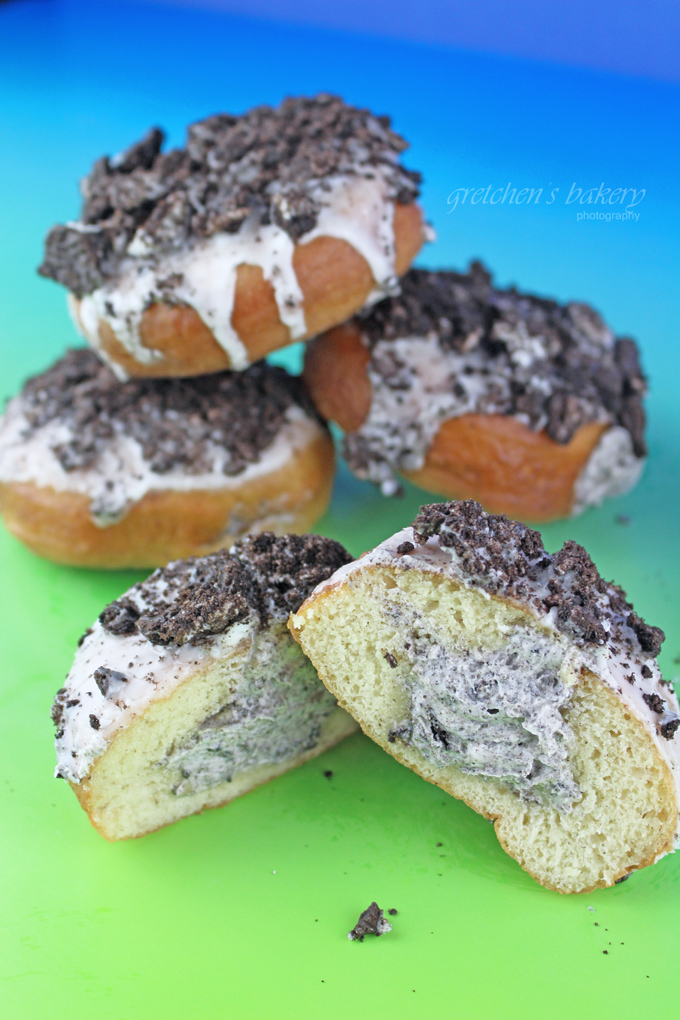 The great thing about this recipe though is you will never have to buy another donut from either of those places
Number one they are not vegan and number two:
Homemade donuts are amazing!
There is nothing quite like a freshly fried donut!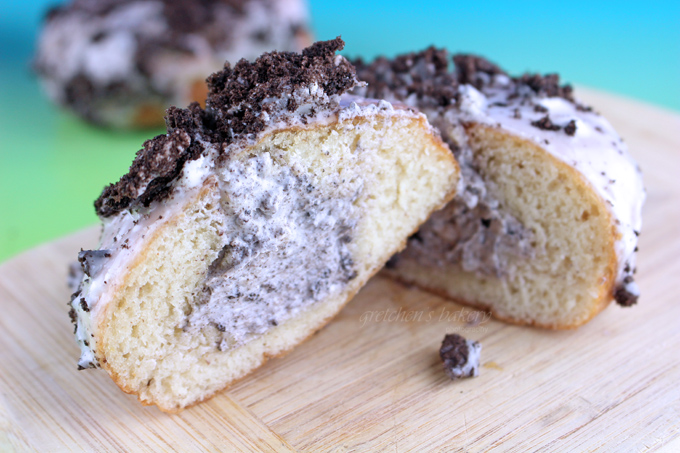 Of course the process of making donuts is not really beginner baking
Getting that oil to almost 400°F can be dangerous business.
However with some patience and at least a few hours you will be in donut heaven in no time
This is a building on recipes project since the donut dough is one recipe and the cream filling is another one.
But while the donut dough is rising you can get that buttercream prepared
There is much debate and decision making as to whether you want to accept Oreos as being vegan
Since here in the USA the sugar that Nabisco uses to make these cookies is processed through animal bone char.
But if you want to be sure you are 100% ethically vegan here
You can make your own Oreo Cookies using my recipe for Copy Cat Vegan Oreos!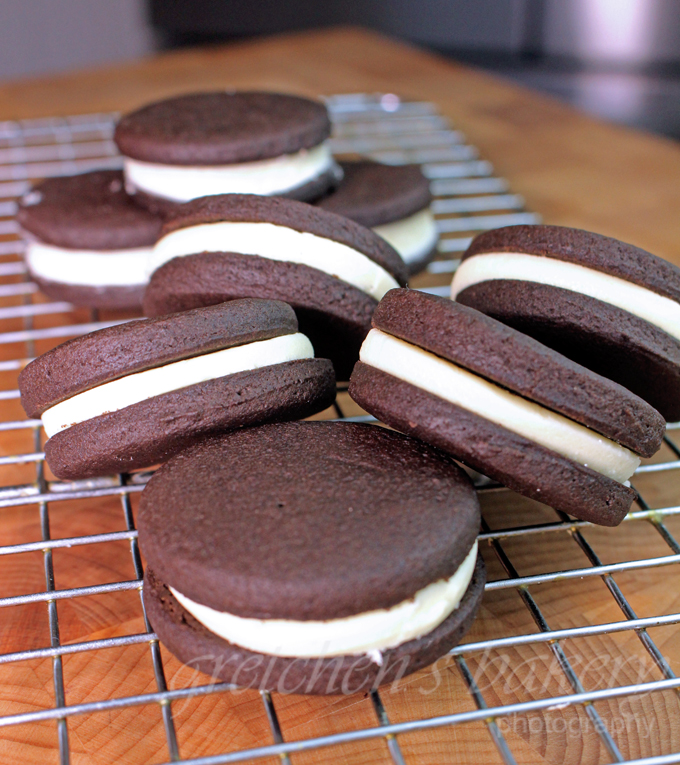 Updated as of 2021~ since the origination of this yeast donut recipe way back in 2017
I have since stepped up my donut dough making game with a method called Tangzhong
If you have not yet seen the Tangzhong method for yeast dough, you may want to stop right here
Go check out that recipe/video for How to Make Tangzhong Donuts
Then implement that recipe here for this Oreo Cookies and Cream Stuffed Donut!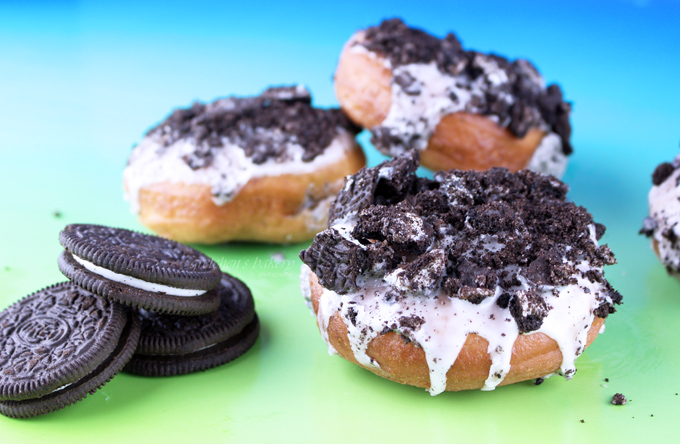 CLICK HERE FOR THE FULL YOUTUBE VIDEO TUTORIAL FOR HOW TO MAKE OREO STUFFED DONUTS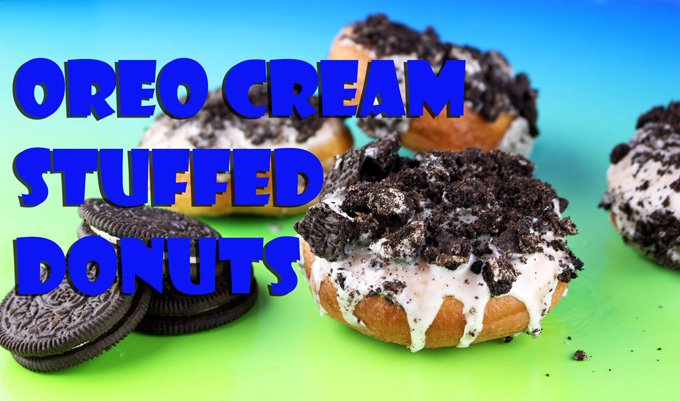 For more awesome donut recipes click the links below!
Maple Donuts with crispy facon

Vegan Oreo Cream Donuts
Ingredients
Soy Milk ¾ cup (180ml) warmed to 65°F
Dry Yeast 1 Tablespoon (6g)
Flax Meal 1 tablespoon (8g)
Hot Water 3 Tablespoons (45ml)
Vegan Granulated Sugar 1 Tablespoon (14g)
Bread Flour 1½ cup (190g)
All Purpose Flour 1 cup (125g)
Baking Powder ½ teaspoon (3g)
Salt ¼ teaspoon
Nutmeg Ground ⅛ teaspoon *optional
Earth Balance Butter 4 tablespoons (56g)
Canola, peanut or your favorite Vegetable frying oil approx 3cups
Confectioner's Sugar for the icing 1 cup + 2 Tablespoons almond milk or soy milk
Instructions
Sprinkle the dry yeast over the warm milk and allow to proof for about 5 minutes until slightly frothy
Melt the earth balance and then get the flax meal combined with the hot water and let it stand to thicken for 5 - 10 minutes
In a mixer fitted with a dough hook attachment combine all the ingredients including the frothed yeast/milk mixture EXCEPT FOR OIL~ the oil is for frying the donuts!
Mix on low speed until everything is incorporated for about 30 seconds
Scrape the bottom and sides of the bowl to help it along and mix on low to medium for 8 more minutes on medium speed.
Place the dough into a lightly oiled bowl and set in a warm spot, covered for 30 minutes
After 30 minutes, fold the dough over onto itself and continue the rest for another 30 minutes.
Turn the dough out onto a lightly floured surface and roll it to ¼" - ½" thick
Cut dough with a 3" round cutter for filled donuts and for ring style donuts you will take a smaller cutter (¾" diameter) and cut holes into the centers - save the holes to fry and make donut holes coated with sugar!
It is not great to re-roll this dough so I like to take the scraps and twist them up to make crullers.
Transfer the donuts to a parchment lined sheet pan and allow them to rest for 15 - 30 minutes while you heat the frying oil.
In a large, deep heavy bottom sauce pot heat 3 cups of frying oil to approximately 375°F (190°c)
Fry the donuts for approximately 1 minute on each side using a metal or wooden utensil to do the flipping.
Be very careful working with hot oil,it is very dangerous if it spills or splatters on your skin.
Remove the donuts to a cooling rack or a sheet pan lined with paper towels to absorb the excess oil.
Glaze cooled donuts in confectioner's sugar glaze and then dip in crushed Oreos
Notes
Donuts are best eaten warm or at room temperature and on the day they are made


They go stale quickly as all yeast products do.


You can freeze fried un-decorated and unfilled donuts in an airtight container from up to 1 month, thaw out and warm in the microwave or conventional oven, then decorate as you wish