To Tangzhong? Or not to Tangzhong?
That is the question!
If you have not yet heard of this Japanese method for transforming yeast bread recipes into the softest, fluffiest clouds of goodness
You are in for a treat!
Cream Filled Powdered Donuts are the testing ground for this new Tangzhong method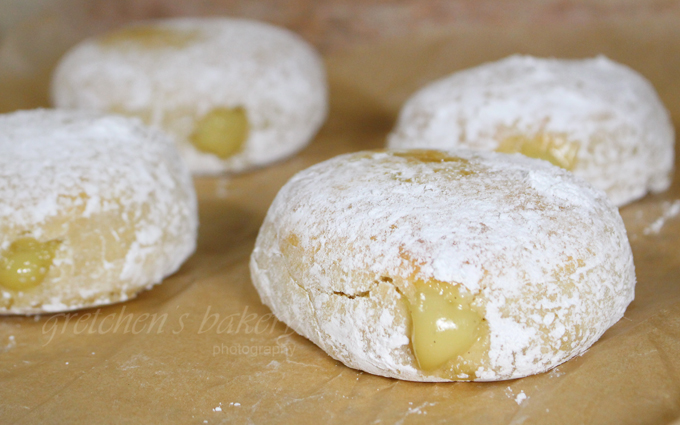 Admittedly I was very skeptical about this from the start
But by the end of this process I was definitely sold on Tangzhong!
Watch the video below you will see first hand the super spongy and fluffy outcome of these donuts just from adding this special trick to your dough!
Stuffed and bursting with creamy vanilla bean custard these donuts are going to become your new obsession!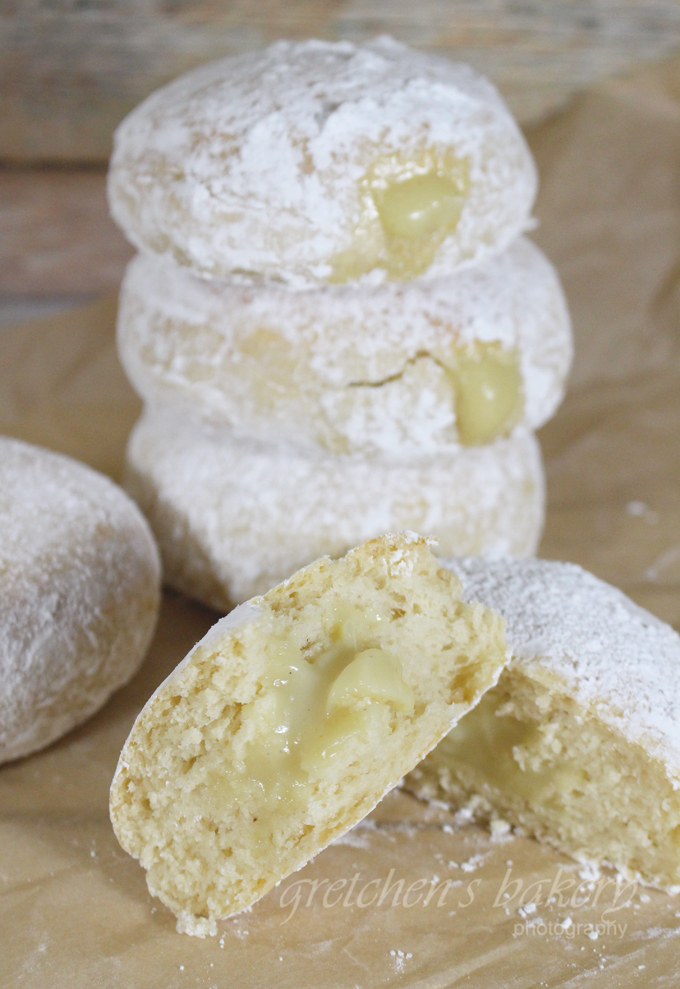 This donut dough happens to be a baked recipe which for me is a major win!
A straight dough mixing method with the Tangzhong flare
Which is merely a roux that is cooked from a portion of the flour and milk from the recipe
Then added back to the dough with the rest of the ingredients
Believe me, the addition of this roux miraculously takes this dough to the next level!
The result was truly amazing!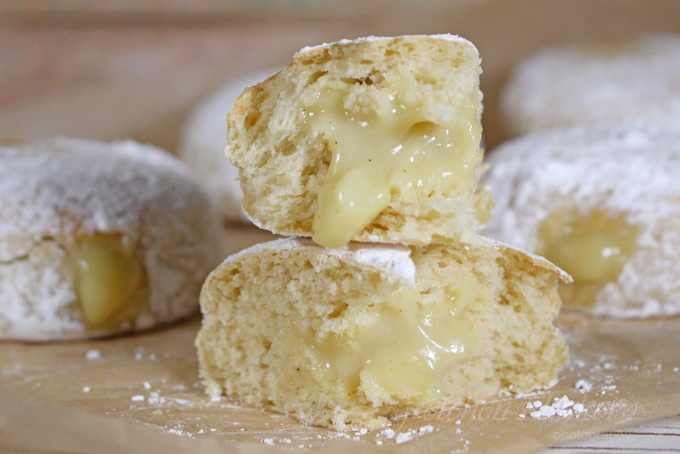 Notes for Success:
You will notice I am using EnerG Egg Replacer for this baked donut dough recipe
Although I don't really love to rely on a proprietary blend egg replacer in my recipes nowadays because I understand that not everyone can get this product
If that is you,  I would recommend replacing the 4 teaspoons  of EnerG Egg with 3 teaspoons of cornstarch, an extra ½ teaspoon of baking powder
Just be really careful when measuring cornstarch with teaspoons because we all have the tendency to OVER- MEASURE which for an ingredient like cornstarch, it will literally ruin a recipe!
3 Teaspoons of cornstarch will weigh 8g so please use a scale if you have one
So the moral of the story is:
I really love the way this recipe comes out as written (with the EnerG Egg) but if you can't get it or don't want to buy it.
The substitution is definitely a solution, but not as good as the original version!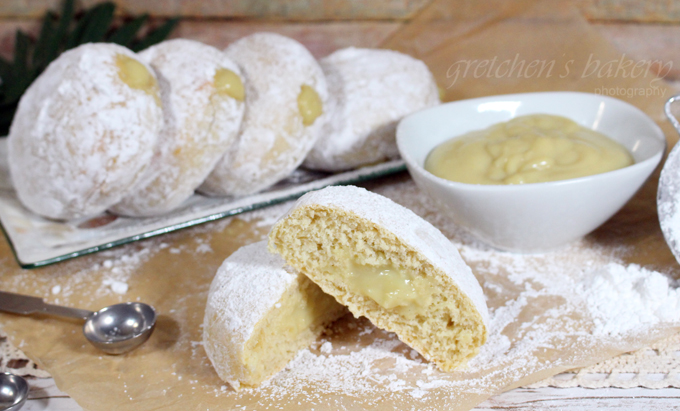 CLICK HERE TO WATCH THE FULL YOUTUBE VIDEO TUTORIAL FOR HOW TO MAKE THESE DONUTS & THE TANGZHONG METHOD!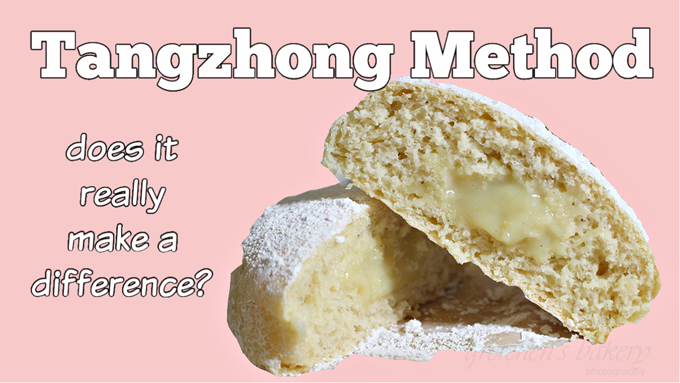 For more donut recipes click the links below!
Vegan Oreo Cookies and Cream Donuts

Cream Filled Powdered Donuts
The flour listed below is a range from 4-5 cups. Depending on the conditions in your kitchen/geographic location will determine how much flour you will need to use, see video tutorial for a more in depth explanation and visual for how the dough should look.
When measuring cornstarch I cannot stress enough that a kitchen scale is the best way to go. Cornstarch is a very difficult ingredient to measure consistently with a volume spoons measure, so while I list both measures below I cannot stress enough how the grams measure with a scale is going to give you the best results. I cannot tell you how many times people have complained that their custard is like rubber and they don't know why!
This is from a heavy measure of cornstarch when using volume measuring spoon vs the 100% accurate scale measure in grams.
Ingredients
For the Donut Dough:
All Purpose Flour 4-5 cups *see note above (500g-625g)
Sugar ½ cup (100g)
Dry Yeast 1½ Tablespoons (15g)
EnerG Egg Replacer *see notes in text of blog post for alternative ingredients 4 teaspoons (6.5g)
Baking Powder 1 teaspoon (3g)
Salt 1 teaspoon (6g)
Vanilla Extract 2 teaspoons (10ml)
Plant Milk *I use soy milk 2 Cups + 2 Tbs (500ml)
Vegan Butter 6 Tablespoons (85g)
For the vanilla Bean Custard:
Plant Milk *I use soy milk 2 cups (475ml)
Sugar ½ cup (100g)
Cornstarch * see note above 4 Tablespoons (32g)
Vegan Butter 2 Tablespoons (28g)
Vanilla Bean Paste 2 teaspoons (10ml)
Aquafaba for brushing the donuts dough approximately ¼ cup
Confectioner Sugar approximately 2 cups for coating the donuts
Instructions
For the Donut Dough, first prepare the Tangzhong by taking out ½ cup of the flour and combining it with ⅔ cup (160g) of the plant milk in a small sauce pot
Whisk it smooth over a medium heat stirring constantly until it reaches 150°F on an instant read thermometer.
Scrape out the roux into a small bowl and let cool to lukewarm to the touch.
Combine the room temperature plant milk with the dry yeast & a pinch of sugar in a small bowl and whisk together, let stand for 5 minutes to prove the yeast
In the work bowl of your electric stand mixer with a dough hook attachment combine all the ingredients including the cooled roux, the proved yeast/milk mixture and the softened vegan butter and mix on low speed to form a shaggy dough.
Once the dough comes together increase the speed to medium and mix for 4 minutes.
Add flour as needed to make a soft pliable dough rather than a sticky blob.
The dough should clear the sides of the bowl but not be tough **watch video tutorial for more information and explanation on how the dough should look.
Decrease the speed back to low and mix for another 5 minutes
Transfer the dough to a lightly oiled bowl, cover and rise in a warm spot for about 1 hour or until almost double in size.
Meanwhile prepare the custard by combining the sugar & cornstarch together in a small bowl with a whisk, then add to a heavy bottom medium sauce pot with the plant milk
Bring to a full boil whisking constantly to avoid scorching the bottom, then remove from the heat and add the vegan butter & vanilla bean paste
Transfer to a bowl and cool in the refrigerator while you finish the donuts.
Once the dough has risen to double, turn out onto a lightly floured surface and roll to ½" thickness.
Cut donuts with a 3.5" cookie or biscuit cutter and transfer to a sheet pan lined with parchment paper.
Re-roll the dough scraps gently and you should get 9-10 donuts total out of this recipe
Brush the donuts with aquafaba and then cover lightly and rise again in a warm spot.
Once the donuts have risen again to almost double preheat the oven to 350°F and bake immediately for approximately 18-20 minutes or until lightly golden brown and no longer raw in the middle.
Cool slightly (they should still be warm) and then plunge each donut into a powdered sugar
With a skewer or something similar, hollow out the centers of each donut and then fill with the cooled vanilla bean custard
Notes
Custard filled donuts will stay fresh for up to 2 days at room temperature, however I am not sure I would want to leave them filled with custard at room temperature.

I left mine on the counter for 1 whole day 24 hours, and they were still good and the custard did not go bad, but I am not sure I would feel comfortable leaving them out longer than that.

Yeast products will get stale before they go bad because there are no preservatives to keep them fresh for several days.