Every once in a while I love to splurge on a couple of good donuts
And the ultimate definition of "good donuts" would be these Strawberry Cheesecake Donuts
Correction, These are Great!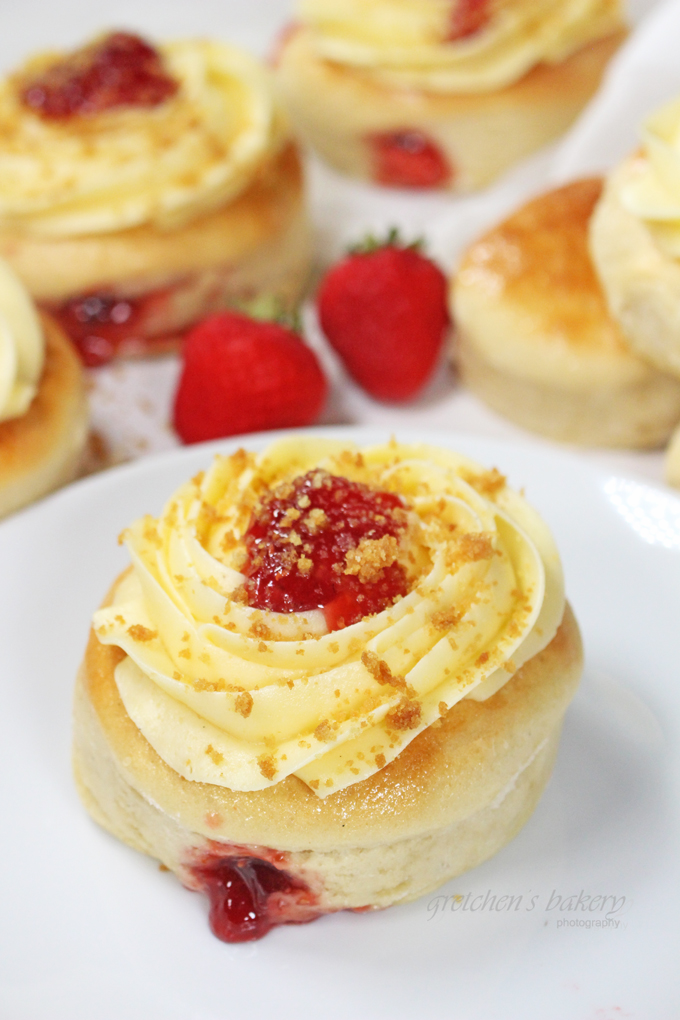 But since I can't even get a "decent" vegan donut anywhere near me, I always have to make my own!
Taking my best donut recipe and stuffing them with quick stove top strawberry jam
Swirled with shelf stable cheesecake icing and a sprinkle of buttery graham cracker crumbles!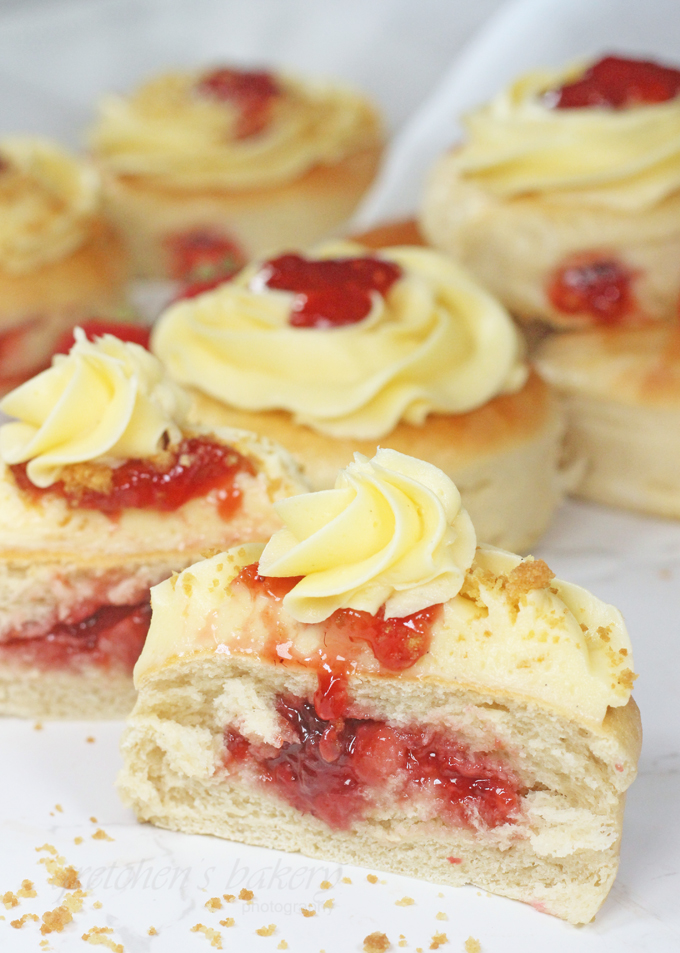 Of course you can take the easier route and stuff them up with a store bought jam
But don't skimp on the cream cheese icing!
It really is what ties the whole thing together!
Since the dough recipe is a low sugar recipe and these donuts are baked and not fried
They are deliciously lower in guilt as well!
So have two~ I won't mind if I do!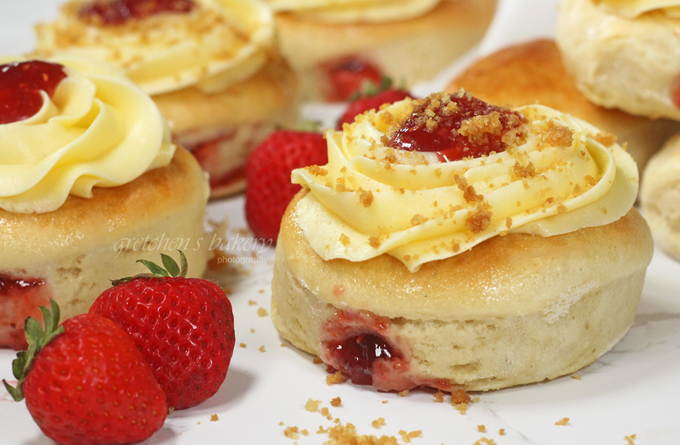 For those intimidated by working with yeast or the entire process of making doughs of any kind
Fear not! I have a step by step video tutorial that demonstrates exactly what to look for in a perfect dough
All you really need is a few hours and some patience!
CLICK HERE FOR THE VIDEO TUTORIAL FOR HOW TO MAKE THIS DONUT DOUGH RECIPE!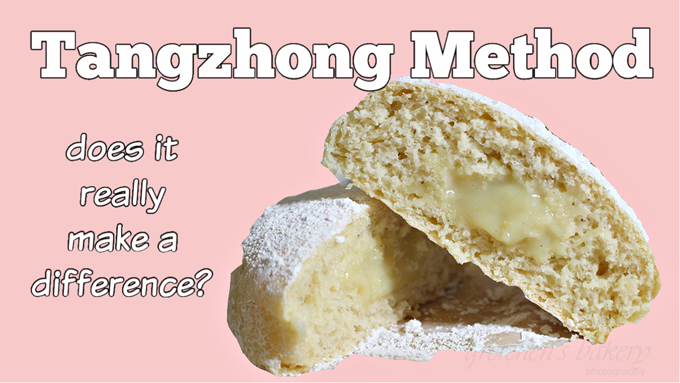 I happen to live in Florida with optimal temperatures for making beautiful donut dough
Since the weather is almost always hot and humid it is a literal proof box right outside my door!
For those in cooler more dry climates you will just have to have a little more time and a little more patience to allow your dough to rise to it's fullest potential!
Notes for Success:
When working with yeast dough recipes of any kind it is more of a "touch-y feel-y" kind of process
It is always a good idea to weigh your ingredients especially the flour since volume cups measure will always give you inconsistent results
For the compote I am using cornstarch as the thickener for the strawberry jam
Cornstarch is a very difficult ingredient to measure consistently with a volume spoons measure
So while I list both measures below I cannot stress enough how the grams measure with a scale is going to give you the best results.
Many times people have complained that the result is like rubber and they don't know why!
This is from a heavy measure of cornstarch when using volume measuring spoon vs the 100% accurate scale measure in grams.
For more of the best vegan donut recipes click the links below!
Maple Donuts with crispy facon

Strawberry Cheesecake Donuts
Ingredients
1½ cups store bought strawberry jam
2Tbs Cornstarch + 2 Tbs Cold Water for thickening
approx 6 Graham crackers for crumble *optional
Instructions
Prepare the donut dough recipe as per the instructions on that recipe post
While the dough is proofing prepare the quick strawberry compote recipe, but be sure to leave it chunky rather than puree as the recipes directs
You will add 2 Tbs of cornstarch to 2 Tbs of cold water and whisk smooth to create a slurry which will be added when the strawberry compote mixture comes to a boil, whisk smooth and boil for about 30 seconds to activate the cornstarch
Transfer to a bowl and refrigerate to cool and thicken
Fill the cooled donuts with the strawberry compote and ice each one with the cream cheese icing
A sprinkle of crushed graham cracker for each one
Notes
As with all yeast breads & pastries these donuts will get stale before they go "bad"
It is always best to serve & consume yeast goods on the first day they are made fro optimal freshness.
For longer storage (2-3 days) keep wrapped or in an airtight container at room temperature
Refrigerate for longer storage up to 4 days