Easy is the name of this Mango Cake today!
It is a proven fact that I am in love with easy recipes in my old age and this triple mango cake tops the list!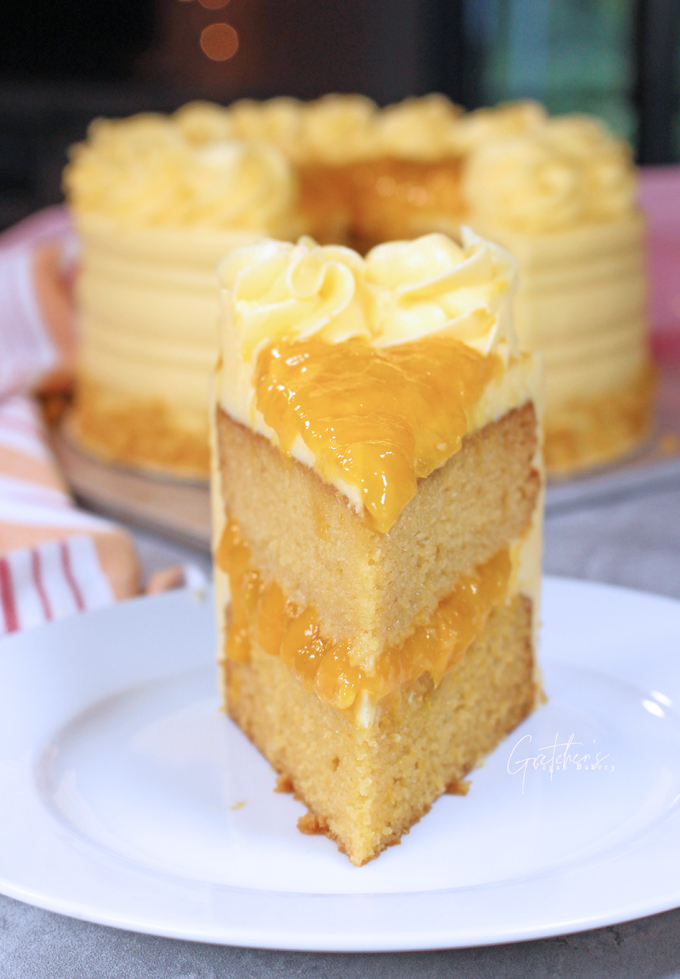 Another "throw it all in the food processor" cake method
But honestly this cake can also be mixed up by hand in a large bowl with a whisk!
Because if you do go the food processor route you will need a 14 cup capacity model for this hefty recipe!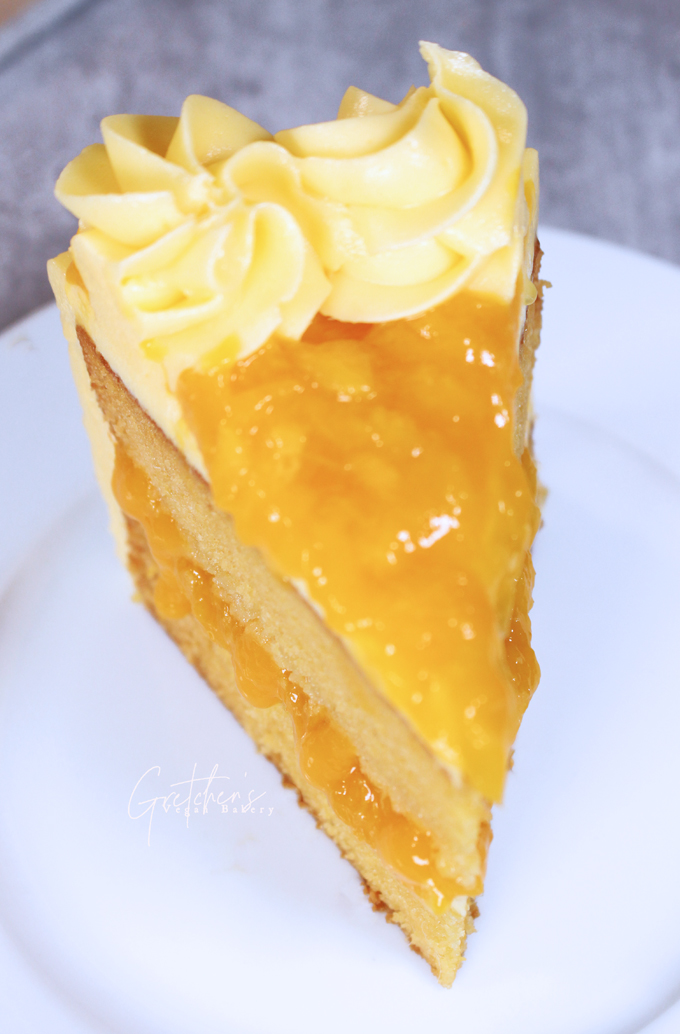 The texture of this Mango Cake is more like a pound cake
Which makes it great for carving and stacking since it is very sturdy and has very little crumbs!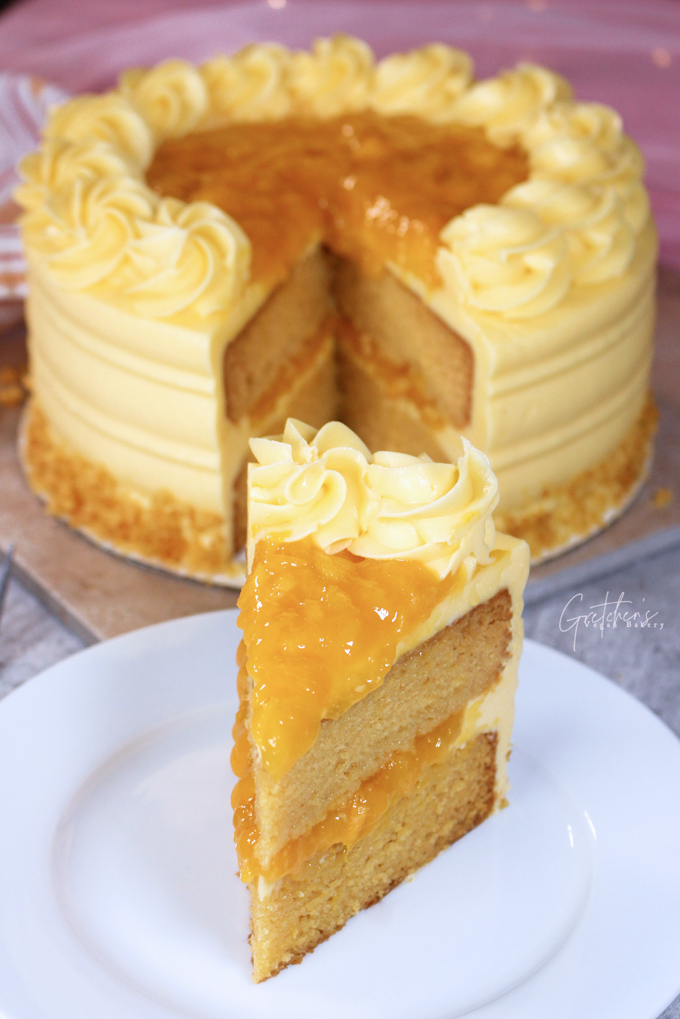 I'm also using my lower sugar recipe for buttercream flavored with more mango!
It's an Ermine Buttercream spinoff which uses apples as the base, but instead of apples I am using more mango puree!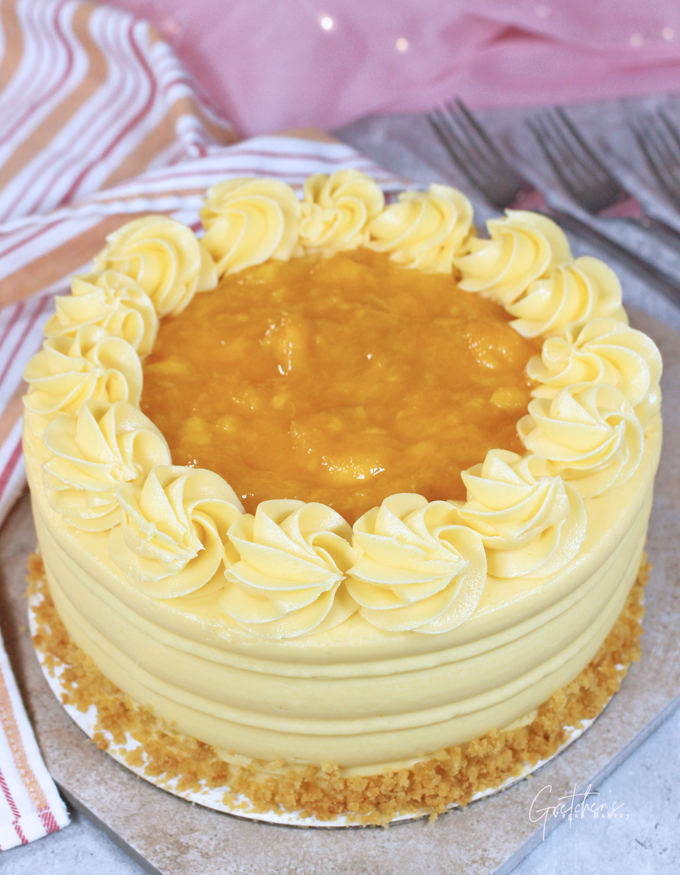 Be sure to watch the video for how to make this awesome buttercream, it is the best way to incorporate fruit flavors into your buttercream since the base is a cooked custard rather than a traditionally mixed buttercream.
The recipe below lists mango instead of apples, but the mix method is the same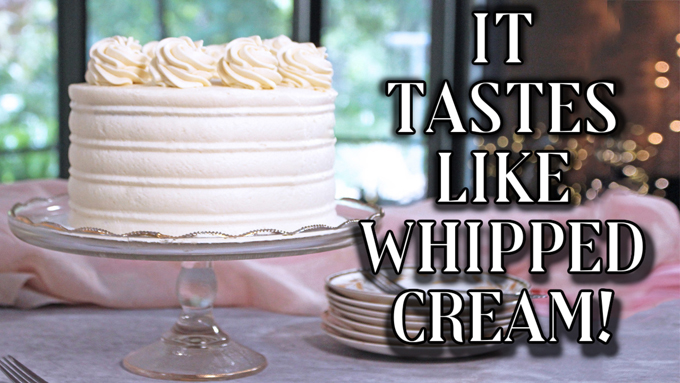 Notes for Success:
In the video I mistakenly said I used baking powder in addition to the baking soda, this was an error there is only baking soda in this recipe
Canned Mango Pulp made it's first debut in my recent Mango Mousse Cake recipe and now I am obsessed with it because somehow it has more mango punch than even fresh mango!
Of course you can use fresh mango if that's all you have or if you don't want to use canned since these ingredients are interchangeable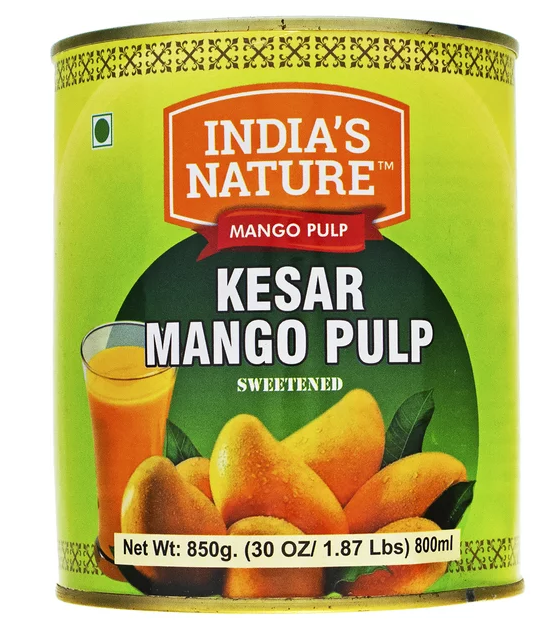 I am making 2- 7″ cake layers instead of my usual 3 layers so this cake will only serve about 8-10 people
If you need a larger cake simply make 1½X the recipe and divide the batter between 2-8″ or even 9″ cake pans but be careful of you math!
Additionally it is wise to use a scale to measure the ingredients especially the flour since some people have had bad results from a heavy hand measuring flour with a volume cups measure
For the buttercream recipe it will be helpful to watch the YouTube video tutorial to see how I made this recipe and although it is using apples, you will simply substitute the mango puree as listed below in the recipe
Cornstarch is a very difficult ingredient to measure consistently with a volume/spoons measure, so while I list both measures below I cannot stress enough how the grams measure with a scale is going to give you the best results.
Variations:
Add some cardamom for Mango Lassi! I've added 1 teaspoon to the recipe listed below for a subtle nuance of exotic flavor!
For those who want a lighter and fluffier cake texture versus the pound cake style, substitute cake flour instead of the all purpose flour!
WATCH THE YOUTUBE VIDEO FOR HOW I MADE THIS EASY MANGO CAKE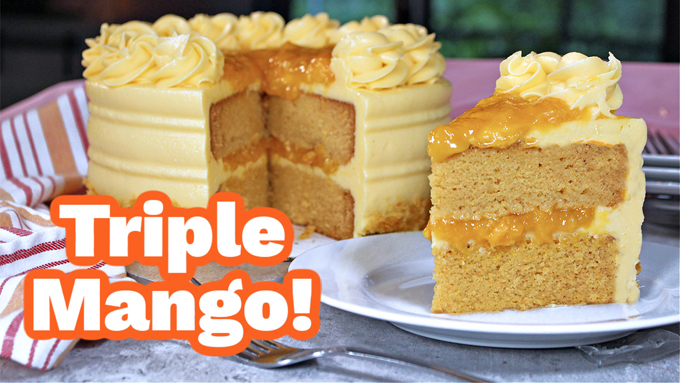 For more Mango Recipes click the links below!
Mango Raspberry Cream Pie (No Bake)
Yield: serves 10ppl
Easy Mango Cake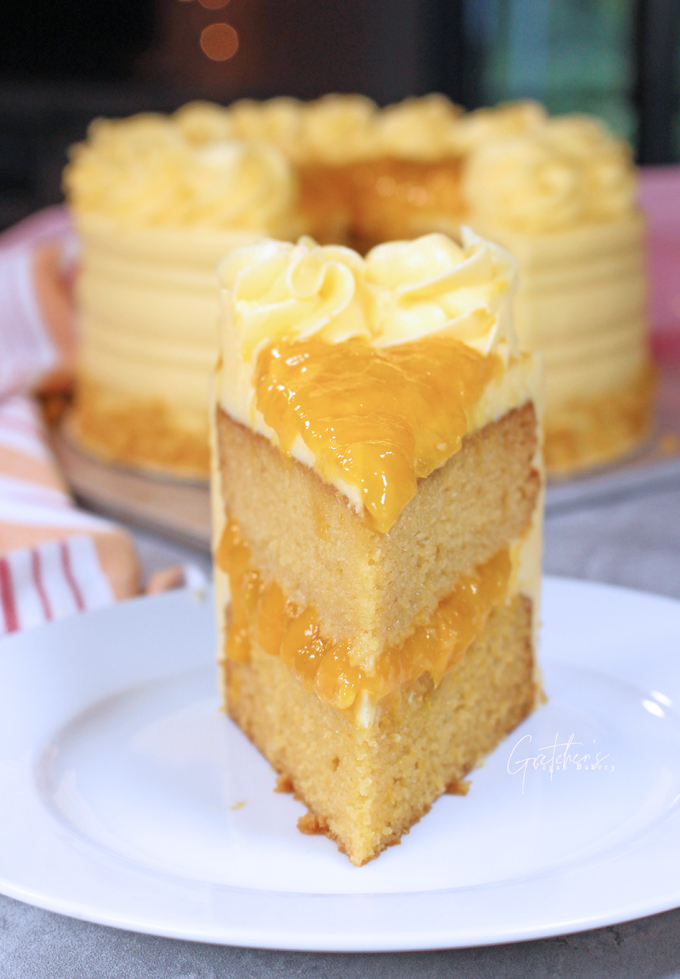 Total Time
3 hours
30 minutes
Ingredients
For the Cake
Chopped Fresh or Frozen Mango 1½ cups equal to 1 cup puree
OR Mango Puree 1 cup (240ml)
Plant Milk ½ cup (118ml)
Vegetable Oil ¾ cup (177ml)
Lemon Juice 2 tablespoons (30ml)
Vanilla Extract 2 teaspoons (10ml)
Granulated Sugar 1¼ cup (250g)
Baking Soda 1¼ teaspoons
Salt 1 teaspoon
All Purpose Flour 3 cups (375g) *see notes
For the Compote
Fresh or Frozen Mango 2 cups
Granulated Sugar ¼ cup (50g) *optional
For the Buttercream
Mango Puree 1 cup (237ml)
Grannulated Sugar 1 cup (200g)
Cornstarch 10 Tablespoons (80g)
Plant Milk 2½ cups (600ml)
Vanilla Extract 2 teaspoons (10ml)
Salt ½ teaspoon
Vegan Butter 6 sticks (672g)
Confectioners sugar 1 cup (120g) *see notes
Instructions
Prepare your cake pans (I am using 2-7" cake pans today) with grease & parchment paper lining
Preheat the oven to 350°F
First prepare the mango cake layers by whizzing the fresh or frozen (but thawed) mangoes to a food processor to a puree or if using canned pulp simply proceed to add all the rest of the ingredients to the food processor (this is the flour, sugar, oil,lemon juice, plant milk, baking soda & salt)
Process everything for about 10 seconds until smooth and then divide the cake batter between your greased & parchment lined cake pans
Place the cakes in the 350° oven but turn the oven temperature down to 325F for approximately 30-35 minutes or when you gently press the centers they cakes are springy to the touch OR when a toothpick inserted comes out with moist crumbs
Cool the cakes in the pans until you can safely touch them without burning then flip out onto a cooling rack to cool to cold
Now make the buttercream (*also watch the YouTube video tutorial for a visual)
Soften the vegan butter at room temperature so it is still firm, but pliable
Prepare the mango puree by whizzing up 2 large mangoes in a food processor or blender OR use canned mango pulp
Add the mango puree to a medium sauce pot with the sugar, cornstarch and plant milk
whisking constantly until it comes to a boil.
Add the vanilla extract and then strain through a mesh strainer onto a sheet pan (no parchment paper or grease!)
Refrigerate the custard until it is completely cold & set
Meanwhile whip the vegan butter & salt with an electric mixer with the whip attachment until it is aerated & light and fluffy and starting to look whiter in color (about 5 minutes) scraping the bottom & sides of the bowl often
Add the sifted confectioners sugar and whip for another minute or two until smooth scraping the bottom & sides of the bowl often
Add the cold custard to the vegan butter while continuing to whip on high speed until all the custard is incorporated, scraping the bottom & sides of the bowl often
Continue whipping until the buttercream is smooth & silky
Now make the mango compote by gently cooking fresh or frozen chopped mangoes in a medium sauce pot with optional sugar until it turns into a chunky sauce. I used a stick blender to get my compote to a more sauce like consistency
Assemble the cake as shown in the video tutorial
Notes
Mango cake can be kept at room temperature in a cool environment for one day

For longer storage refrigerate for up to 1 week, for best results bring to room temperature before serving