A unique spin on Ermine Buttercream uses fresh apples as the base!
Apple Buttercream is a great way to reduce a major amount of sugar that is in traditional buttercream recipes!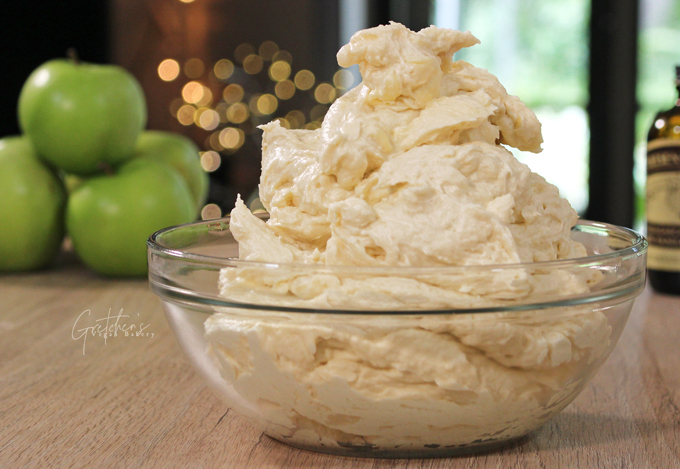 Fresh apples impart a natural sweetness while adding pectin for a boost in stability!
How can it be possible that apple buttercream doesn't taste like apples!? Just wait and see for yourself!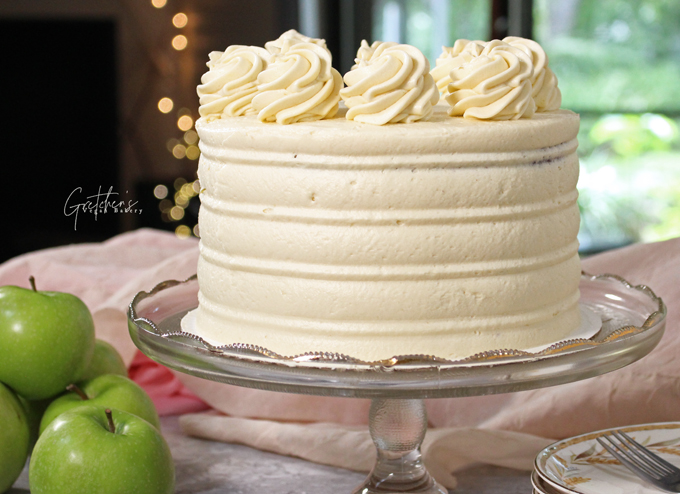 Perfectly paired with my chocolate cake recipe which I also converted to low sugar and low oil
This entire cake has me falling in love!
Click here for more information about sugar free baking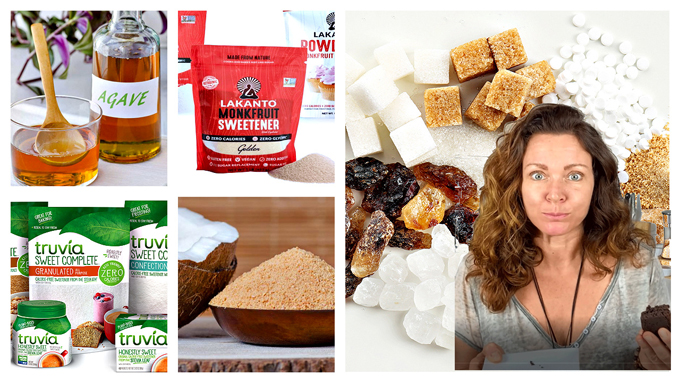 WATCH THE FULL YOUTUBE VIDEO TUTORIAL FOR HOW TO MAKE APPLE BUTTERCREAM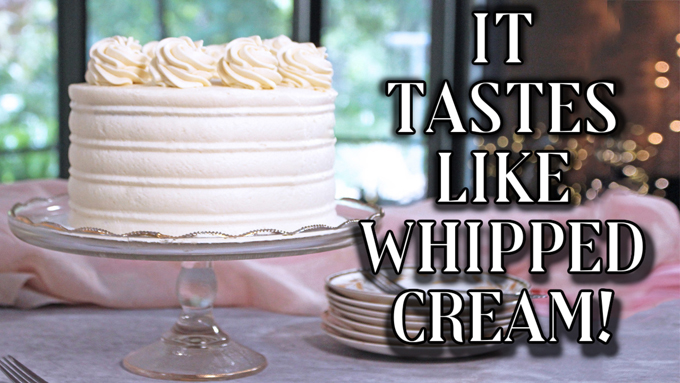 Notes for Success:
Granny Smith apples are my favorite apples for all things baking, but feel free to use any apple you like the best!
Adding flavor to any buttercream recipe can prove to be difficult, especially an ermine style buttercream like this one.
I would recommend to add any liquid flavorings to the custard portion of the recipe rather than to thee buttercream as we normally do.
Powder or paste flavorings are always butter no matter what recipe you are using click here for more about Flavoring your Buttercream Recipes
Cornstarch is a very difficult ingredient to measure consistently with a volume/spoons measure
So while I list both measures below I cannot stress enough how the grams measure with a scale is going to give you the best results.
Changing the sugars in this recipe is very forgiving since the majority of it is in the custard recipe which can accommodate any type of sugar/liquid/granular or diabetic substitutes.
The confectioners sugar that I added is optional, but I did find it helped the stability of a recipe such as this one by absorbing some of the wetness creating a stronger emulsion
Here is a list of all the special tools and equipment I used to make this recipe and cake
This website may contain links as part of the Amazon Affiliate program, which means when you click a link and make a purchase through my website I may earn a small commission at no additional cost to you
Yield: 6 cups
Apple Buttercream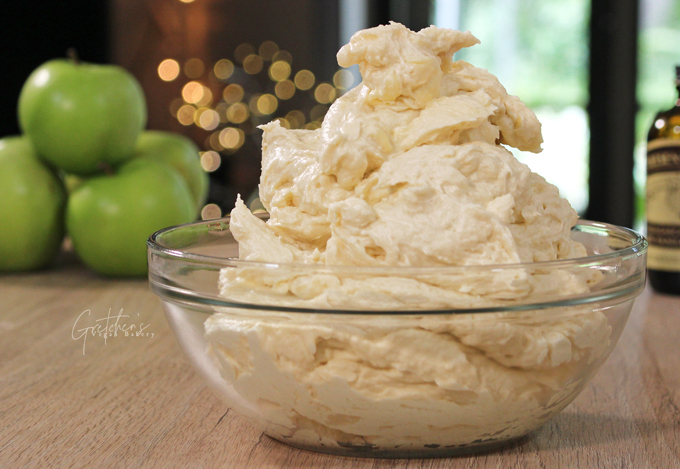 Total Time
1 hour
20 minutes
Ingredients
Fresh Apples 3 large (approx 300g) *after peeling/coring weight
Water 4 Tablespoons (60ml)
Sugar of your choice 1 cup (200g)
Cornstarch 10 Tablespoons (80g)
Plant Milk 2½ cups (600ml)
Vanilla Extract 2 teaspoons (10ml)
Salt ½ teaspoon
Vegan Butter 6 sticks (672g)
Confectioners sugar 1 cup (120g) *see notes
Instructions
Soften the vegan butter at room temperature so it is still firm, but pliable
Prepare the apples by peeling and coring them (*see video I like to use the apple skins in one long ribbon while cooking)
Add chopped apples & that ribbon of apple skin to a medium sauce pot with the water and sugar of your choice
Cook the apples over medium to high heat with the lid on for about 10 minutes to rapidly boiling, Take off the lid and reduce the heat to a simmer until the apples are translucent & mushy.
Remove from heat and remove the ribbon of apples skin(s)
Transfer the apples to a blender with about ½ cup of the plant milk and the cornstarch and puree smooth
Transfer the apple puree to the same sauce pot that you cooked the apples & add the remaining plant milk.
Return to the stove over medium to high heat whisking constantly until it comes to a boil.
Add the vanilla extract and then strain through a mesh strainer onto a sheet pan (no parchment paper or grease!)
Refrigerate the custard until it is completely cold & set
Meanwhile whip the vegan butter & salt with an electric mixer with the whip attachment until it is aerated & light and fluffy and starting to look whiter in color (about 5 minutes) scraping the bottom & sides of the bowl often
Add the sifted confectioners sugar and whip for another minute or two until smooth scraping the bottom & sides of the bowl often
Add the cold custard to the vegan butter while continuing to whip on high speed until all the custard is incorporated, scraping the bottom & sides of the bowl often
Continue whipping until the buttercream is smooth & silky
Notes
Apple buttercream is best used as soon as you make it, since Ermine style buttercreams tend not to re-whip nicely.
If you have leftovers, you can refrigerate the icing for up to 2 weeks and then bring to room temperature before re-whipping with a balloon whip attachment on a high speed mixer, this should help re-emulsify the buttercream to a smooth consistency