I'm convinced that Blondies were invented from a failed cake recipe!
Well at least these Lemon Blondies were!
My lemon cake recipe gone wrong has been turned into something so right!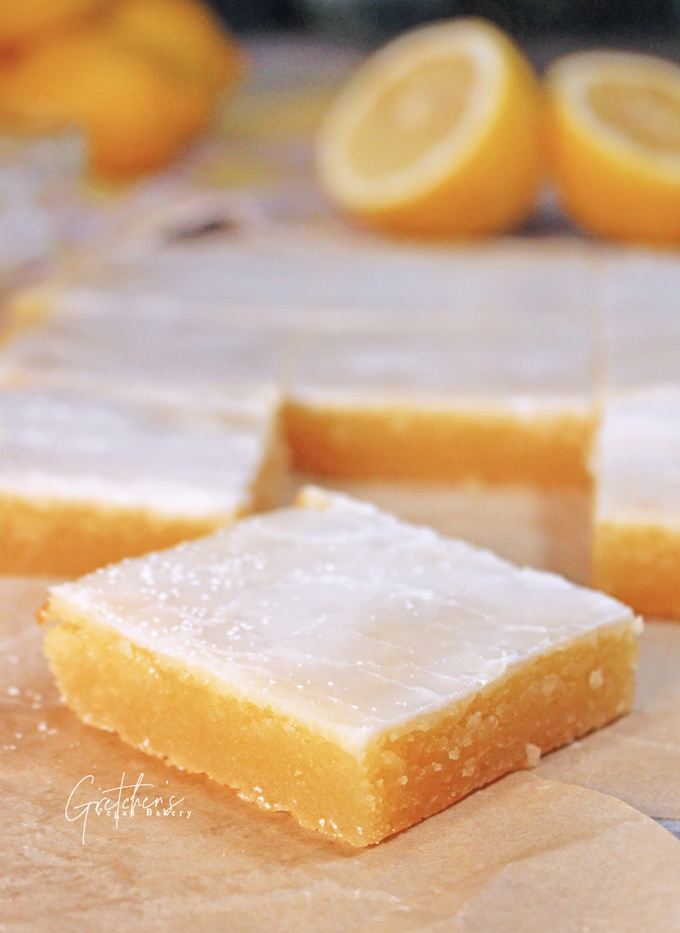 Thick and chewy tart Lemon Blondies!
By adding lemon juice to confectioners sugar the result is a tart lemon glaze that is optional but darned delicious!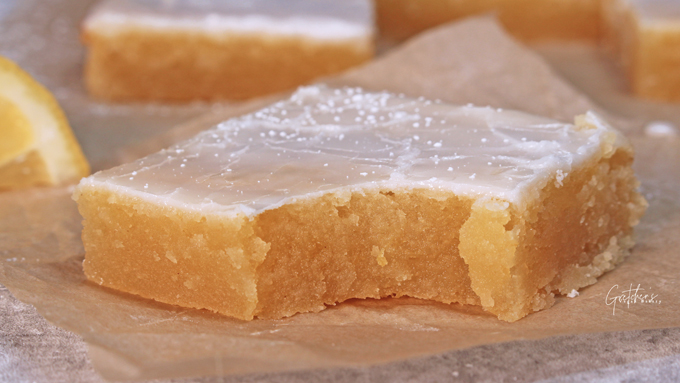 Notes for Success:
In the video you will see that I am using a food processor to mix the recipe, but this is not necessary since it can be mixed entirely by hand in a large bowl with a whisk
You may also notice that I am using melted vegan butter for this one; any vegetable oil will also work but the vegan butter gives a better texture and also color!
Fresh squeezed lemon juice is the best option rather than a bottled concentrated juice that will be harsh tasting and mostly acidic, although one viewer has made these with lemon juice from a bottle and said they were fantastic!
This is a small batch recipe that makes 9 Blondies and I am baking this recipe in an 8″ x 8″ square pan so if you want a larger batch you can double the recipe and bake in a 9″ x 13″ pan
Lemon Blondies take exactly 20 minutes to bake at 350°F so be sure not to over bake or they will get dry
WATCH THE QUICK YOUTUBE VIDEO WHERE I SHOW HOW TO MAKE THESE!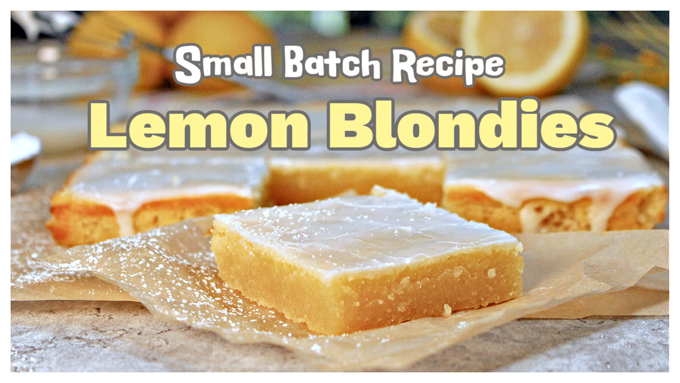 Check out the Lemon Cake recipe FAIL which is where this Lemon Blondies recipe idea came from !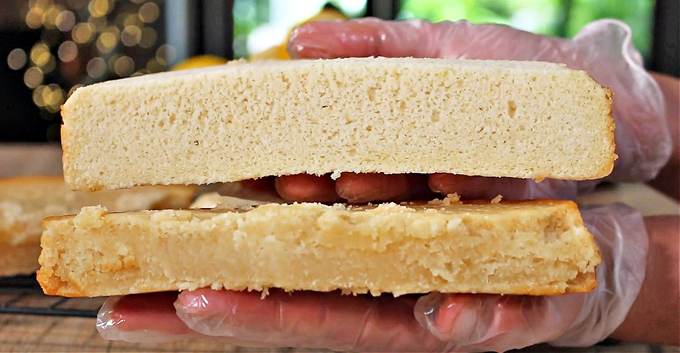 Ingredients
Fresh Squeezed Lemon Juice ¾ cup (177ml)
Vegan Butter 10 Tablespoons (140g)
Granulated sugar ¾ cup (150g)
Lemon Zest 2 teaspoons
Lemon Extract *optional 1 teaspoon (5ml)
All Purpose Flour 1½ cups (188g)
Baking Powder ½ teaspoon
Salt ½ teaspoon
For the Lemon Glaze:
Confectioners Sugar 1 cup (120g)
Lemon Juice 1 Tablespoon (15ml)
Instructions
Preheat the oven to 350°F
Grease and parchment line an 8" x 8" square baking pan
Combine the vegan butter with the sugar in a small sauce pot and melt gently over low heat stirring until the butter is melted
Remove from heat and pour into a large mixing bowl along with the lemon juice, zest, salt and lemon extract
Whisk smooth
Add the sifted all purpose flour with the baking powder and whisk smooth
Pour into the prepared pan and bake immediately in the preheated oven fro exactly 20 minutes
Meanwhile whisk the confectioners sugar with the lemon juice to a smooth glaze
Once the blondie is done baking and cooled enough to remove it from the pan without burning yourself, you can glaze the warm blondies
Serve warm or cold (I prefer them cold!)
Notes
Lemon blondies can stay at room temperature loosely covered for up to 3 days
For longer storage keep refrigerated for up to 1 week.
Freeze wrapped well for 1 month