Not be to confused with the difficult lemon cake recipe!
LOL Seriously I do have another Lemon Cake Recipe here on my website, but that one is more time consuming and much more technical to make.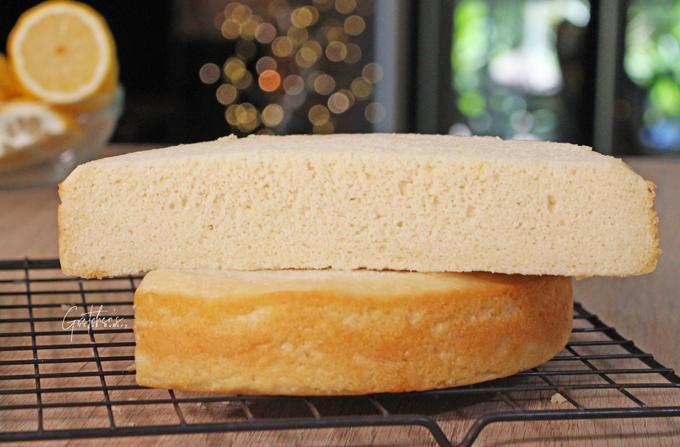 This easy lemon cake recipe is another "throw it all in the food processor" mix method and I am literally obsessed!
Finely textured crumb that is the perfect canvas for a cake soak!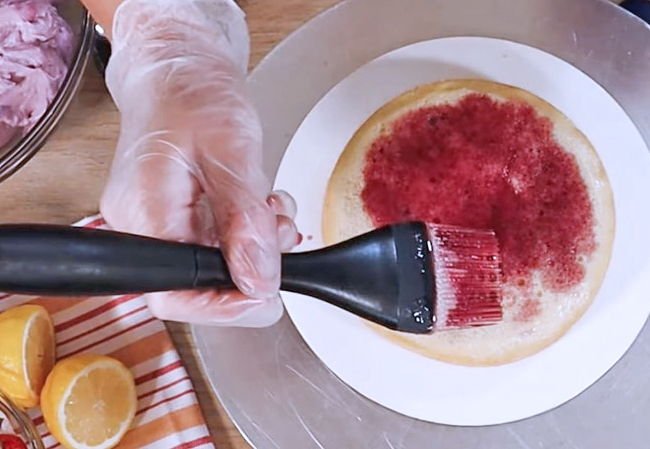 I recently used this cake as the star of my Strawberry Lemon Lavender Cake for Mother's Day
And let me tell you, from a die hard chocolate lover this could possibly be my new favorite cake!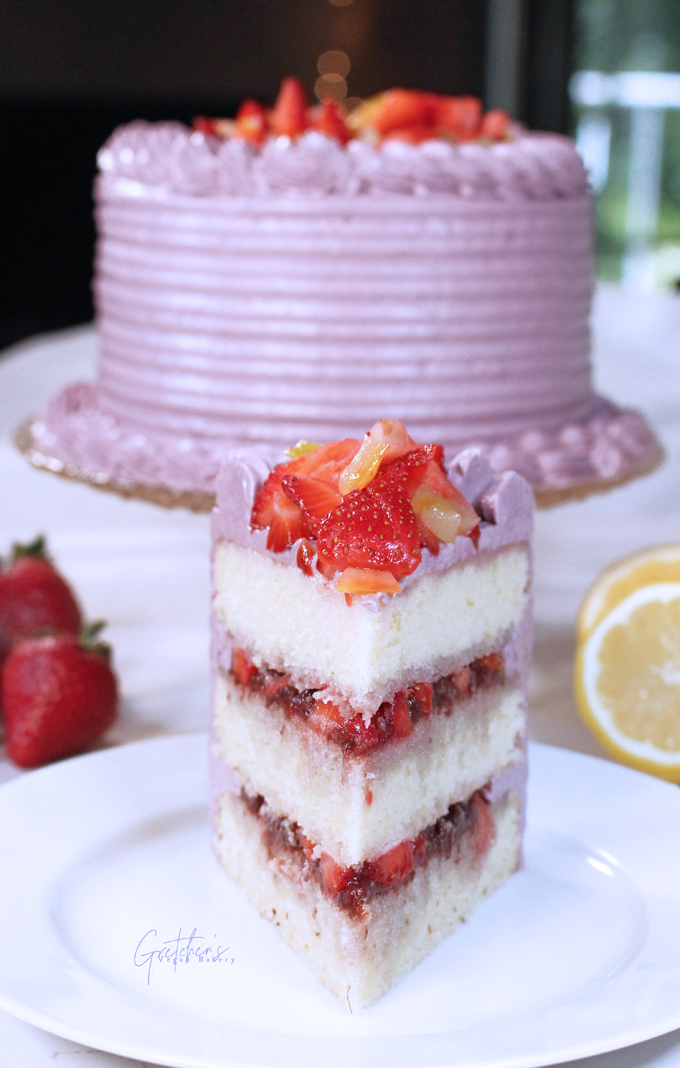 But for those who are living for my food processor cake recipes a.k.a the One Bowl Mix method
You may be interested to see the science behind converting this one from the original Orange Cake recipe to this Lemon Cake
WATCH THE YOUTUBE VIDEO FOR HOW TO CONVERT YOUR FAILED CAKE RECIPES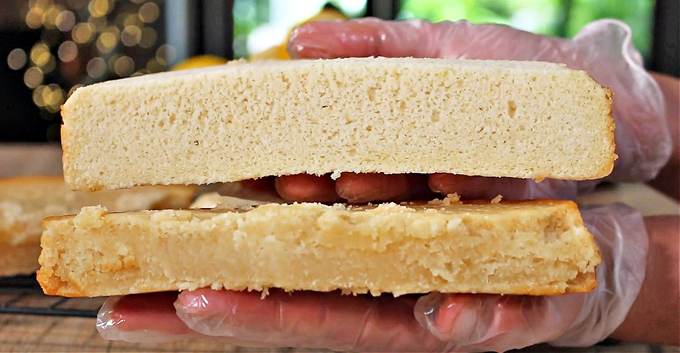 Notes for Success:
This easy lemon cake recipe makes 2 nice thick 8″ cake layers
You can also divide the batter evenly between 3-7″ pans, 1 -9″ x 13″ layer, 1 -12 cup capacity bundt pan or 24 cupcakes
Mixing in the food processor for a cake recipe like this is not necessary as it can all be mixed by hand in a large mixing bowl with a whisk
But if you are using a food processor it must be 14 cup capacity or it will not fit
Freshly squeezed lemon juice is always the best option for best results
A viewer of this recipe has told me she tested this recipe multiple times with gluten free flour and it DOES NOT WORK!
However another viewer commented: I tried the recipe with gluten-free 1:1 Bob's Red Mill.
I substituted half of the oil for 120g apple sauce and used half of the lemon juice and the rest plant milk. I used 1:1gluten free flour. It worked and they are lovely!
Here is a list of everything I am using for this cake recipe!
*I am an Amazon affiliate so if you purchase through my links I make a few extra pennies! Thanks in advance! 🙂
14 Cup Capacity Cuisinart Food Processor
For some awesome layer cake ideas using lemon cake click the links below!
Strawberry Lemon Lavender Cake
Yield: 2- 8" Layers
Easy Lemon Cake Recipe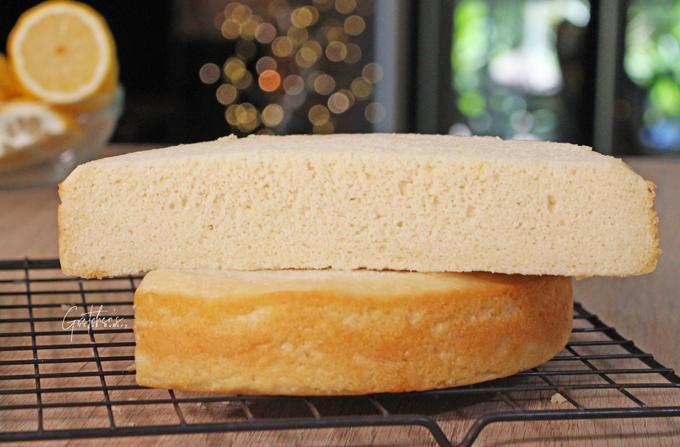 Ingredients
Granulated Sugar 1½ cups (350g)
Fresh Squeezed Lemon Juice 12 Tablespoons (180ml)
Lemon Zest approx 2 Tablespoons
Plant Milk 2 cups (480ml)
Vegetable Oil 1 cup (240ml)
All Purpose Flour 2 cups + 2 Tablespoons (530g)
Baking Powder 3 teaspoons
Baking Soda 1¼ teaspoon
Salt ¾ teaspoon
Lemon Extract 1½ teaspoons
Instructions
Preheat the oven to 350°F
Grease & parchment line 2-8" cake pans
Wash and then zest your lemons then squeeze out all the juice to make 12 Tablespoons
Combine all of the cake ingredients into the work bowl of your food processor OR a large mixing bowl to whisk by hand
Whiz up the batter to smooth stopping to scrape the bottom & sides and then whiz again
If mixing by hand simply add the wet ingredients to the dry ingredients and whisk by hand for about 50 strokes until smooth
Divide the batter between the 2 prepared cake pans and bake immediately for about 3-35 minutes or when the cakes are springy to the touch when you gently press the centers
Cool the cakes in the pan until you can safely turn them out onto a cooling rack to cool the rest of the way.
Notes
These lemon cake layers can be frozen wrapped well for up to 1 month