My latest exciting find has been Moringa Powder!
Touted as a powerful Super food and Antioxidant which many people use as an additive to smoothies and other medicine beverages like teas to reduce swelling, boost immune system & sex drive! (however it can be known to prevent pregnancy! So be sure to click the link below to find out more to decide if this is something you want to try!)
Since I'm not looking to have any babies anytime soon, I decided to see how it bakes 😀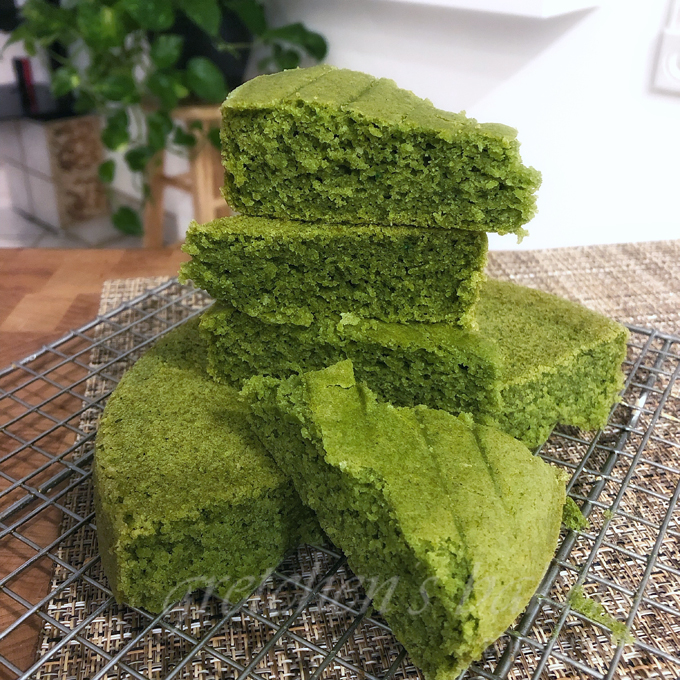 And well, it does great!
Super moist cake, lower in sugar than most and quite delicious! I even loved this cake just by itself, no icing~ as a little snack with some tea.
At first I could not place the taste of this cake, but quickly realized it tastes very similar to green tea!
But let's face it layer cakes are where it's at, so I paired it up with a delicate lemon cream cheese icing and blackberry compote for an amazing healthy(er?) cake with double antioxidant power from the blackberries and the moringa.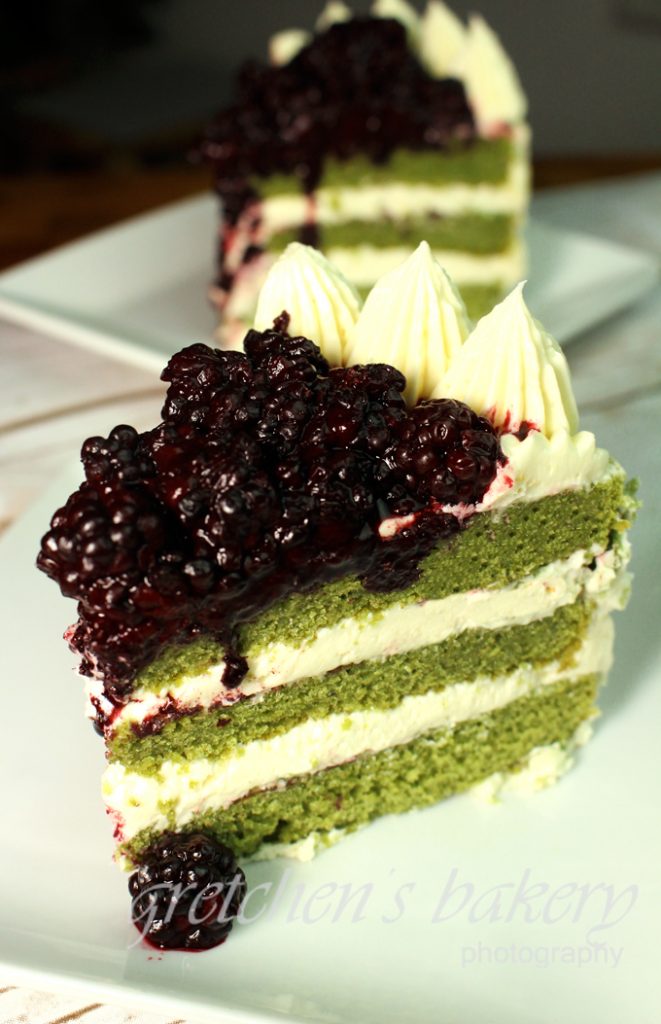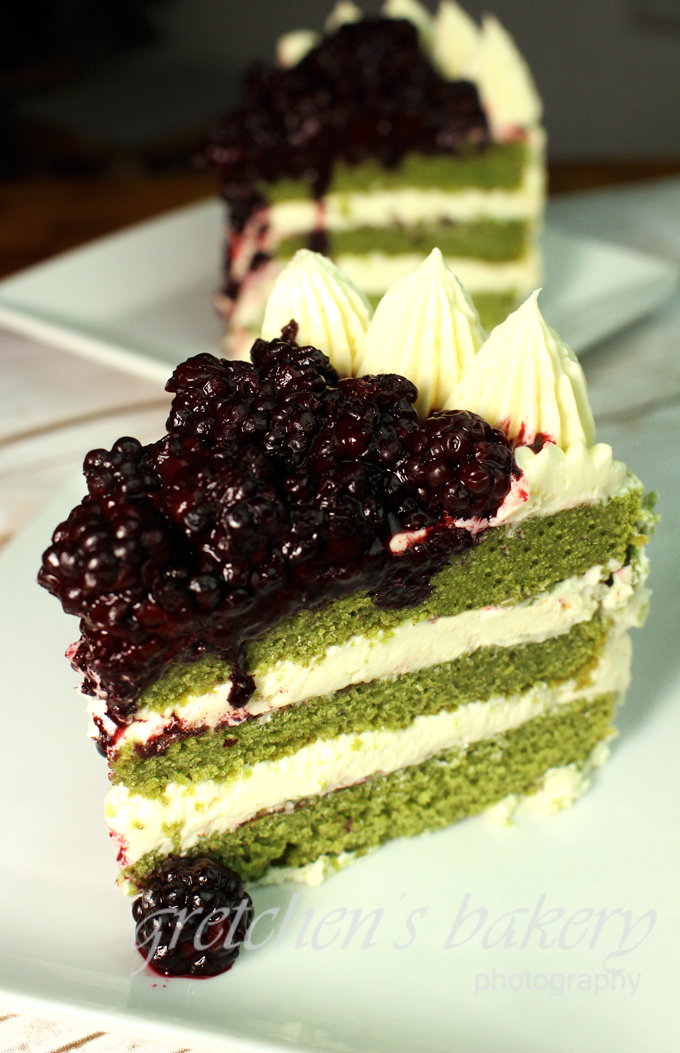 There are some warnings for certain people against taking, eating or drinking Moringa so check out this article before you proceed!
WebMd- Moringa Uses, Side Effects & Interactions

Moringa Lemon Blackberry Cake
I am trying to use less sugar in my recipes, I substituted Stevia for ½ cup of the sugar~ if you do not want to use a sugar substitute you will add ¼ - ½ cup sugar back to the recipe listed below.
If you do not have Cake Flour
click here for more information
You may see that I am using
The Plant Based Egg by Freely Vegan
as the egg replacer in almost all of my desserts now. If you do not want to buy it or cannot get it, you can sub in another proprietary blend egg replacer for 2 eggs **results may vary.
Ingredients
For the Cake
Cake Flour 2 cups (240g)
Moringa Powder ½ cup (
Baking Powder 4 teaspoons (20g)
Salt ½ teaspoon (3g)
The Plant Based Egg egg replacer 4 teaspoons
Granulated Sugar 1 cup (100g)
Stevia packets 8 *Or add more granulated sugar see note above
Coconut or Vegetable Oil melted 10 Tablespoons (150ml)
Water 10 Tablespoons (150ml)
Soy Milk 1 cup (237ml)
Apple Cider Vinegar 2 teaspoons (10ml)
Vanilla Extract 1 teaspoon (5ml)
For the Lemon Cream Cheese Icing
Vegan Cream Cheese 1 package 8ounces
Lemons 2 large ~ zest from both juice from ½ of one
For the Blackberry Compote
Fresh or Frozen Blackberries 12 ounces (approx 2 cups)
Granulated Sugar *optional - I left out the sugar
Instructions
For the Cake Combine the soy milk with the vinegar
In a large mixing bowl combine the melted coconut oil, sugar (and stevia if using), soy milk, vanilla extract, and water and whisk smooth
Add the sifted flour, moringa powder, egg replacer, salt and baking powder.
Whisk smooth
Divide the batter between 3 7" pans or 2-8" pans (whichever you have is fine)
Bake in a preheated 350°F oven for 28-30 minutes or when a toothpick inserted into the middle comes out clean.
Cool in the pan until you can touch it without burning your fingers then turn out onto a wire rack to cool completely
For the Lemon Cream Cheese Buttercream
Prepare the buttercream recipe as per the instructions on that blog post.
In a large mixing bowl smooth out the vegan cream cheese with the lemon zest and juice
Add the buttercream and mix by hand to combine
For the Blackberry Compote in a medium sauce pot over low heat cook the blackberries wiht the sugar (*if using) until they are starting to breakdown, cook for about 30 minutes on low - medium heat.
*If you are using fresh balckberries you may have to add a few tablespoons of water to help them cook- the frozen ones will release excess liquid so it is not necessary.
Cool completely before topping the cake - compote will thicken as it cools
Notes
Iced moringa cake must be kept refrigerated at all times, store for up to 1 week covered to keep from drying out.

Un-iced cake will last for up to 4 days at room temperature in an airtight container