It's that time of year when I start rolling out the No Bake Desserts!
Right now we are in the thick of summer and who the heck wants to turn on that oven!?
So let's make a super simple but elegant and of course delicious~ No Bake White Chocolate Blueberry Cheesecake!
This one is also nut free!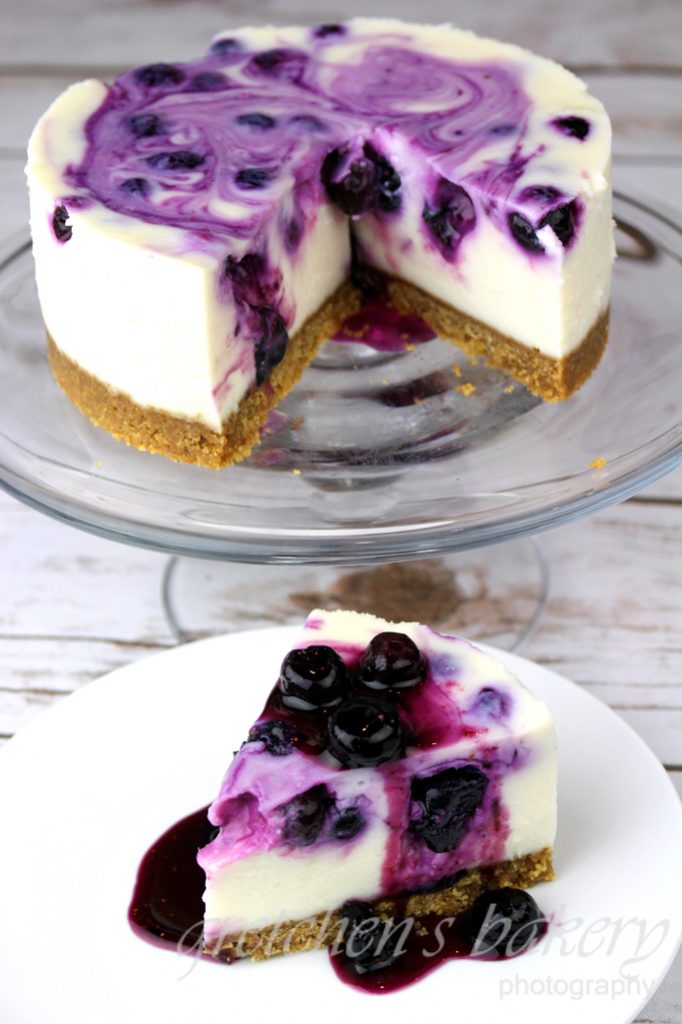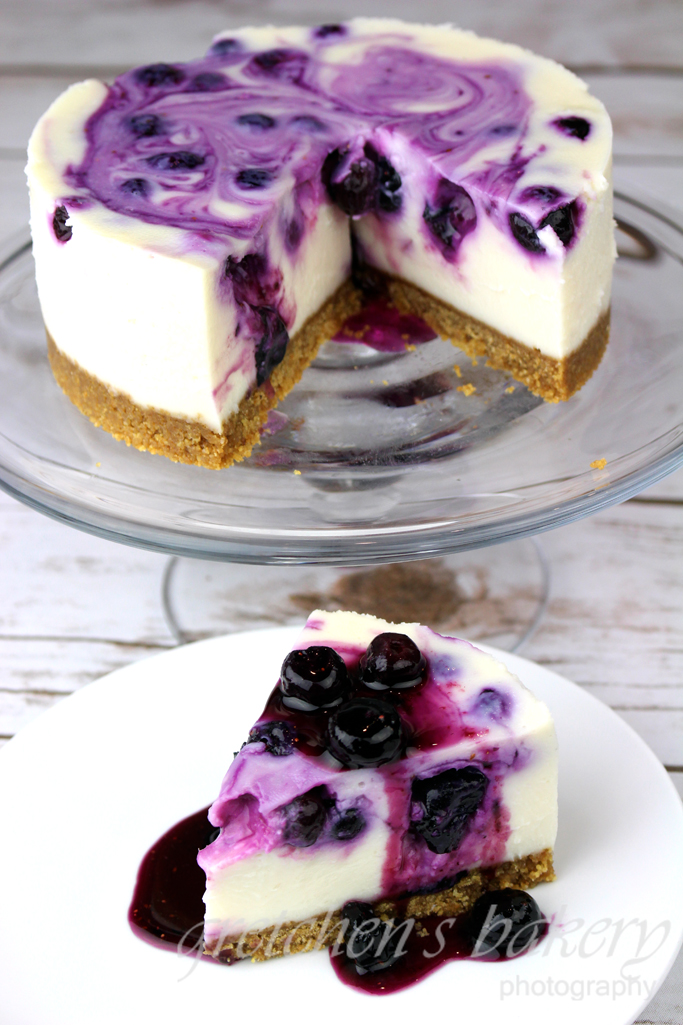 Many people ask me why I don't use cashews in my no bake desserts.
Well for one reason, they are so expensive!
And secondly I know several people who are allergic to cashews so I guess I just have this thing where I try to stay away from them.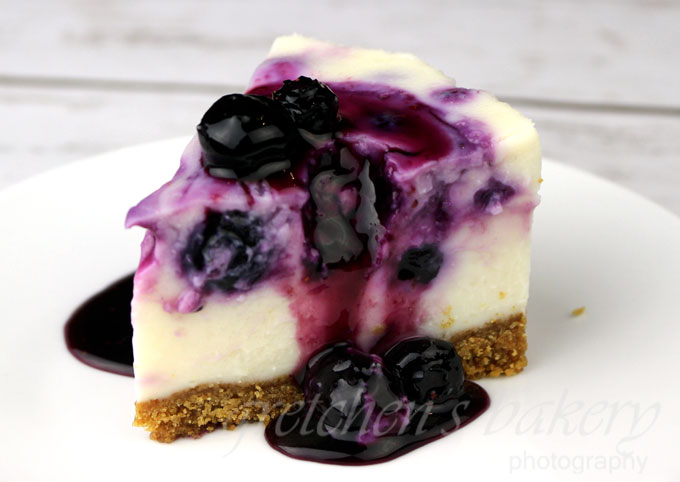 I have done a couple cashew based recipes in the past though
One was for a Tri layer Cheesecake and another one for Maple Cream Tart
But nonetheless I still prefer this type of cheesecake made with a vegan cream cheese base.
I think I just like the texture of this type versus the cashew cream based ones.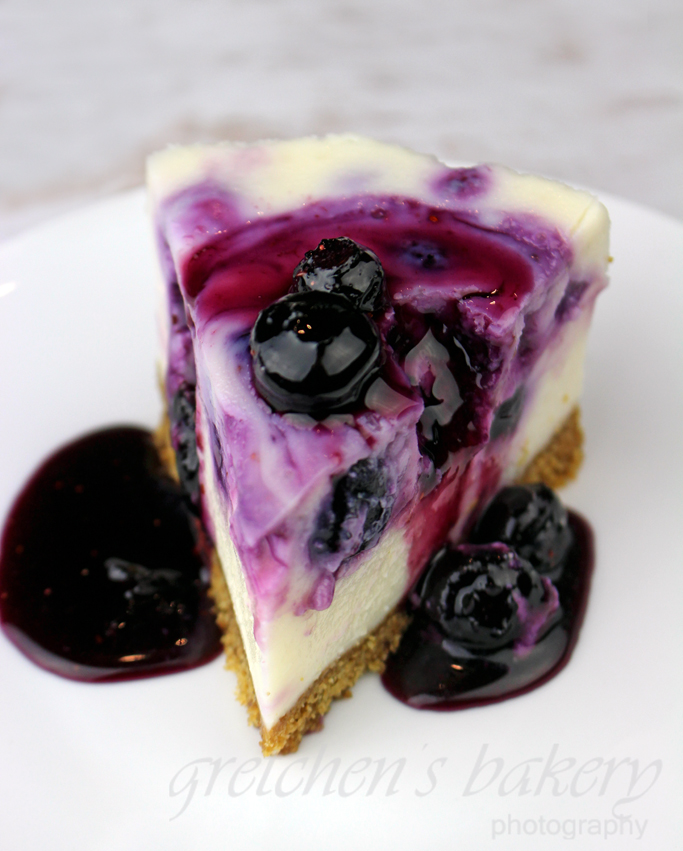 I have found that a cashew cream based dessert typically has to be served frozen or at least semi forzen
And to me that is not close enough to the real thing.
To me this style recipe for No Bake White Chocolate Blueberry Cheesecake is so close to a "real deal" cheesecake
That  when I am trying to "wow" so many non vegans around me I will always go for the closest rendition.
AND this is THAT!
So check out this recipe it is so easy with just a few ingredients that you probably already have
CLICK HERE FOR THE FULL YOUTUBE VIDEO TUTORIAL FOR HOW TO MAKE IT!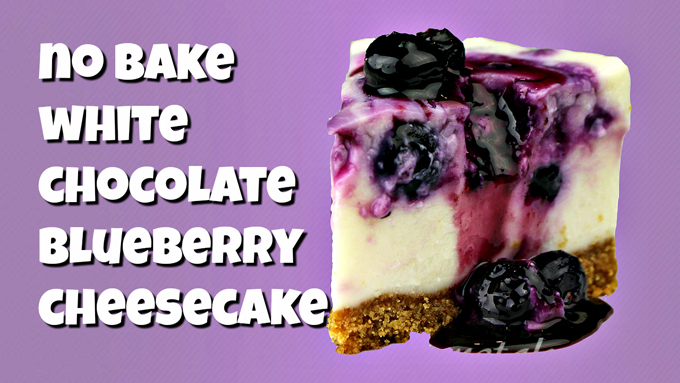 The good thing about a No Bake Cheesecake versus my baked recipes is that you can use whatever brand cream cheese you prefer
Since I have so many problems with any other brand besides Tofutti in my BAKED RECIPES this is not an issue here
Notes for Success:
Whenever using agar in your recipes it is important to know a little bit about this ingredient as this will make or break your final outcome!
Agar is a very sensitive ingredient that when measured improperly it can be the difference between a creamy luscious slice of cheesecake and a hunk of inedible rubber on your plate!
Please read all about agar in the article below before proceeding!
5 Minute read
USING AGAR IN YOUR DESSERT RECIPES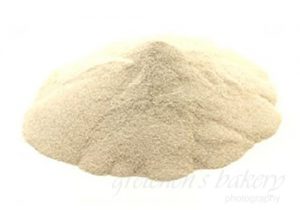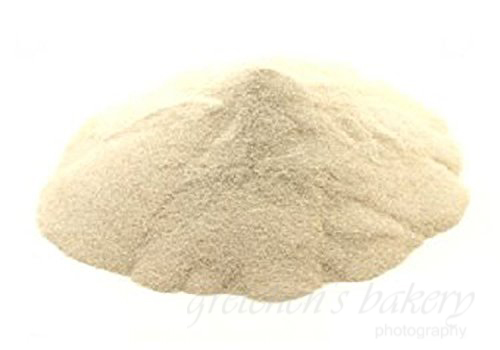 For more No Bake Recipes click the links below!
No Bake Chocolate Raspberry Ganache Tart
Mango Raspberry Cream Pie (No Bake)
No Bake White Chocolate Blueberry Cheesecake
You can use a
springform pan
with no bottom inserted if you do not have a ring mold, I do recommend
the acetate
though since it will make it much easier and prettier to unmold
For those who want extra blueberry compote to go on each slice of cheesecake, just double the blueberries and sugar part of the recipe and reserve half of it for the topping
Serves:
serves 10-12 people
Ingredients
For the Crust:
Graham Crackers 1½ sleeves (approximately 15 crackers)
Vegan Butter 8 Tablespoons
Granulated Sugar ¼ cup (50g)
For the Cheesecake:
Vegan Cream Cheese 2 packages (454g)
Vegan White Chocolate 10oz (280g)
Full Fat Coconut Milk or any milk alternative of your choice 1 cup (237ml)
Vegan Lactic Acid 2 teaspoons OR Apple cider vinegar 2 teaspoons
Granulated Sugar ½ cup (100g)
Agar ¾ teaspoon
For the Blueberry Compote
Blueberries fresh or frozen 1 cup
Granulated Sugar ¼ cup (50g)
Instructions
First prepare the crust by combining the graham crackers and sugar together in a food processor and process to fine crumbs
Slowly pour the melted vegan butter into the feed tube of the processor while pulsing until it all comes together like wet sand.
Press this firmly into the bottom of an acetate lined 8" Ring mold
Refrigerate while you prepare the cheesecake filling
First combine the blueberries and sugar together in a small sauce pot over low heat stirring occasionally until the sugar melts and the blueberries start to break down and get juicy.
Remove from the heat and reserve.
Combine the white chocolate, milk, vegan cream cheese, lactic acid OR apple cider vinegar and the other measure of sugar together in a medium sauce pot over medium heat and stir constantly while the chocolate melts.
Add the agar and continue stirring to a smooth mixture and it just starts to bubble slightly.
Once it starts to bubble, let it come to a full boil stirring constantly for about 20- 30 seconds
The pour the mixture into the prepared crust and the blueberry compote gets swirled into that
Refrigerate immediately for at least 3 hours or until set firm enough to unmold and slice.
Serve with vegan whipped cream or more blueberry compote if desired. *see summary above
Notes
Cheesecake must be refrigerated at all times for up to 10 days covered

Freeze for up to 1 month wrapped well
For more about No Bake versus Baked Cheesecake recipes click here!