From Paris to Brest and then back again
The famous bicycle race that sparked the creation of it's very own pastry
The Paris Brest pastry is another classic you won't want to miss!
Implementing two recipes we recently prepared in our last Classic Cakes Veganized episode for Pâte à Choux a.k.a Eclairs
This time the Pâte à Choux paste is piped into the shape of a bicycle wheel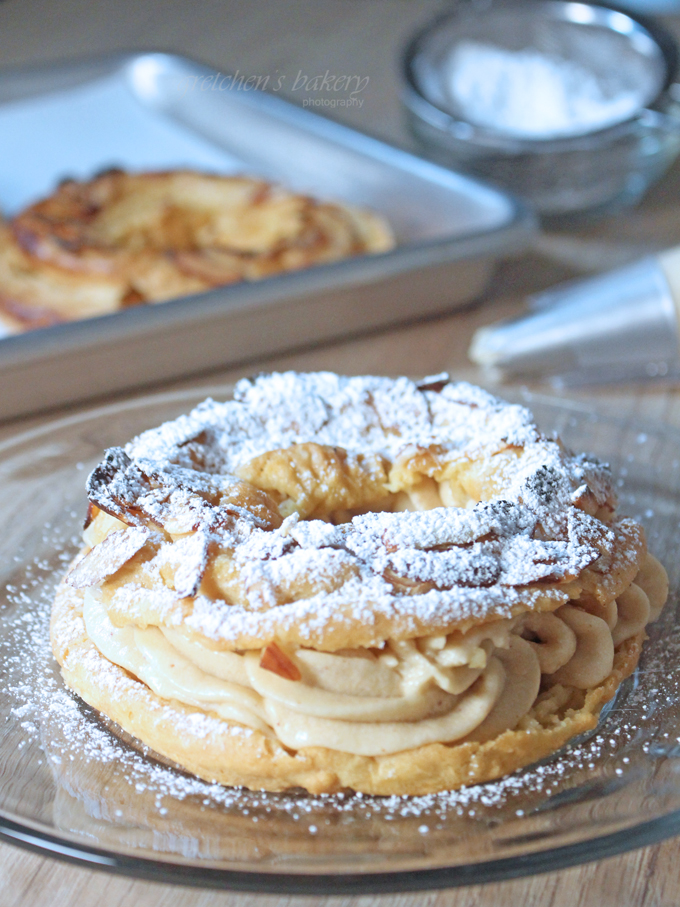 With sliced almonds on top and filled with praline créme mousseline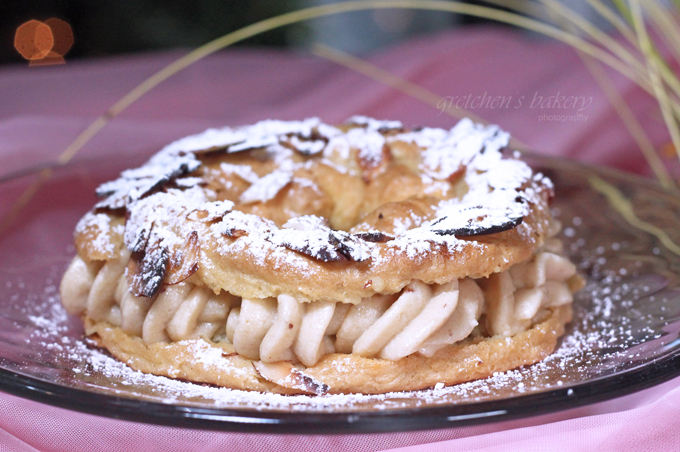 An honorable ode to the cyclists who would enjoy a personalized dedicated pastry at the end of the race!
Sticking to the classic preparation for this iconic pastry
We are once again commissioning the "Building on Recipes Theory"
Where we have to prepare several recipes before getting to the finish line
Praline paste is essentially nut brittle that is then pulverized to a paste to be added to the Créme Mousseline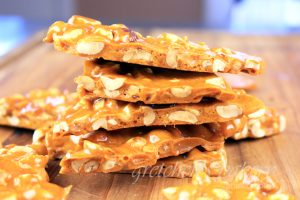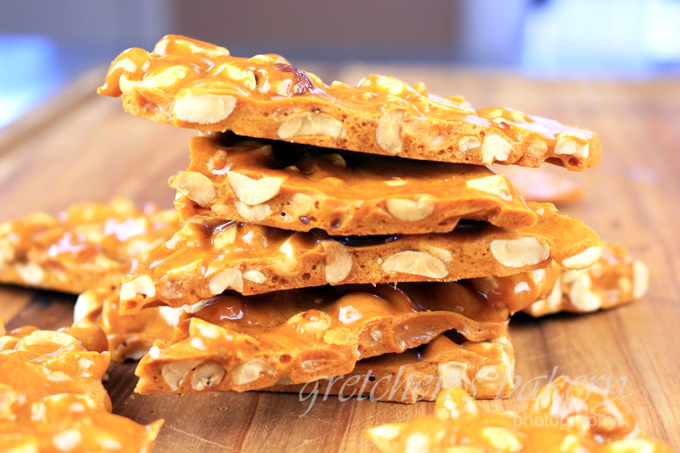 Créme Mousseline is a custard based buttercream that resembles mousse but is much more rich!
Pâte à Choux pastry is baked and then filled with this luscious hazelnut créme
It's quite simple when you look at it; however one taste and you are instantly transported to another world
Deep, rich layers of bliss that can only be achieved by following the rules of classic French patisserie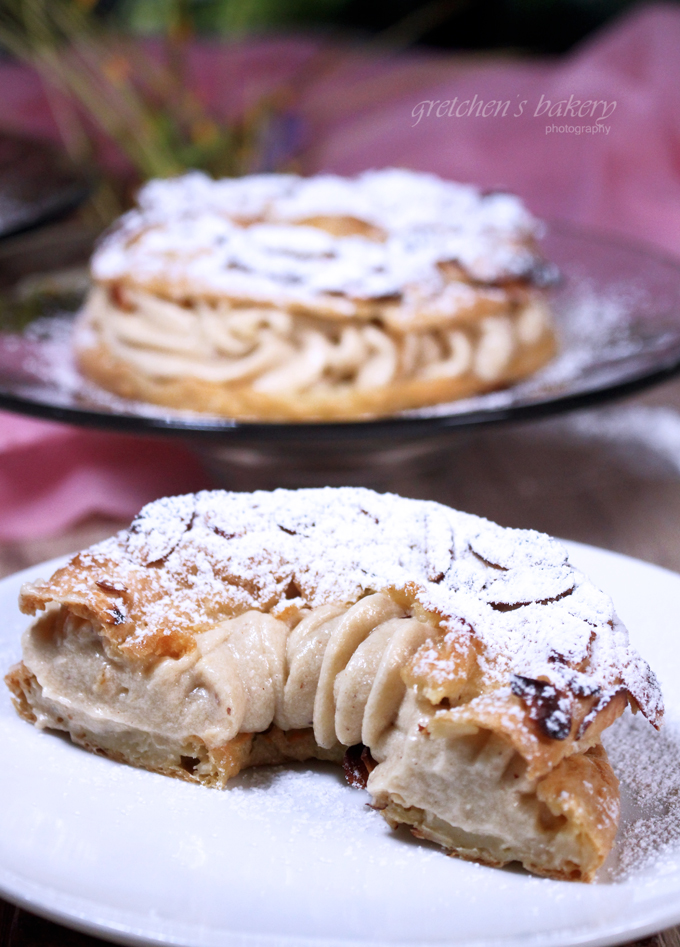 CLICK HERE TO WATCH THE FULL YOUTUBE VIDEO TUTORIAL FOR HOW TO MAKE PARIS~BREST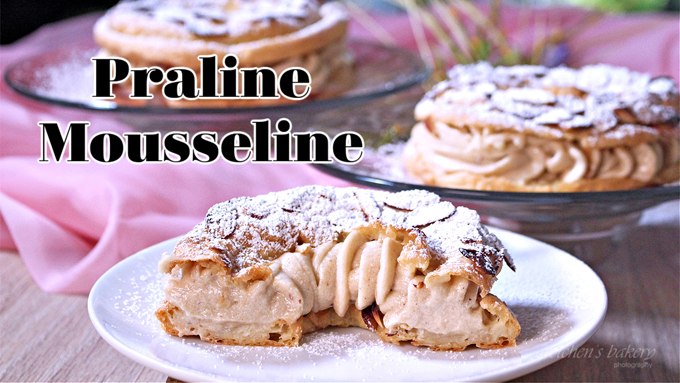 Notes for Success:
Cornstarch is a very difficult ingredient to measure consistently with a volume spoons measure
So while I list both measures below I cannot stress enough how the grams measure with a scale is going to give you the best results.
Many times people have complained that their custard is like rubber and they don't know why!
This is from a heavy measure of cornstarch when using volume measuring spoon vs the 100% accurate scale measure in grams.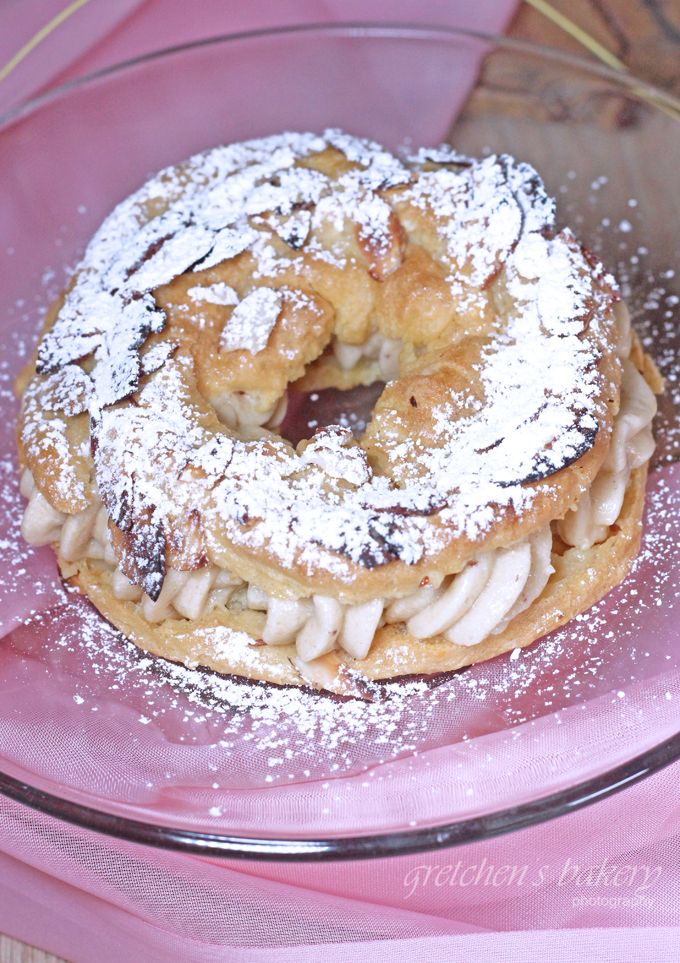 Do I have to Make the Praline Paste?
Praline paste in the Créme Mousseline is the authentic filling for a Paris Brest pastry
Caramelized hazelnuts (and sometimes almonds) are cooked together and then pulverized to a paste
If you want to skip making that recipe you can get away with using a nut butter in it's place
However I would recommend to add another ¼ of sugar to the custard base recipe for the mousseline since you will be omitting the caramel portion
Additionally as I mentioned in the video, the recipe below makes much more than you need
You can halve the recipe if desired, but I like to have the praline paste stored in bulk for other cake projects since it stores really well for a long time
The  praline paste can also be made in advance and stored in an airtight container in the refrigerator for up to 3 months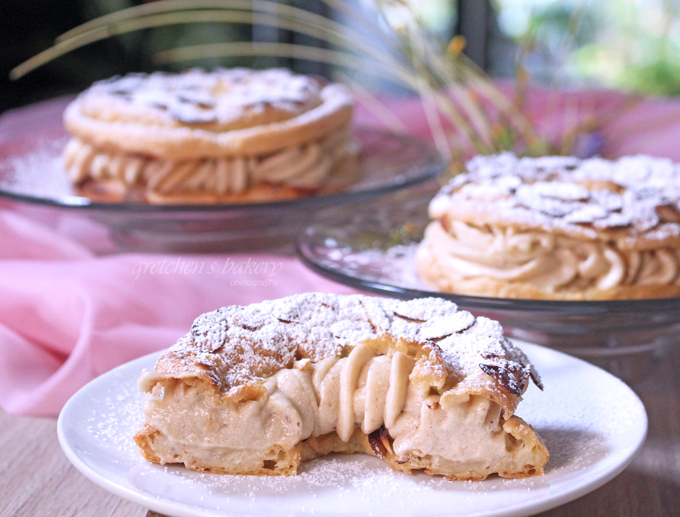 Lastly you can substitute in any nut you have or like best
I could not find hazelnuts so I used a combination of Brazil nuts and almonds to make the praline
For more Classic Cakes Veganized click the links below!
Dobos Torte~ The Original 7 Layer Cake
Paris Brest Pastry~ Vegan
I used a 4" diameter cake pan as a guide to make the rings on the parchment paper
This recipe will make 5- individual 4" cakes or 1 large 9" cake Whatever the size, the method, bake temp & times are all the same
Ingredients
For the Praline Paste
Sugar 1 cup (200g)
Light Corn Syrup ½ cup (118ml)
Water ¼ (60ml)
Vegan Butter 2 Tablespoons (28g)
Baking Soda 1 teaspoon
Salt ¼ teaspoon
Sliced Almonds 1 cup
Hazelnuts 1 cup
For the Créme Mousseline
Plant Milk 1½ cups (360ml)
Granulated Sugar ¼ cup (50g)
Cornstarch 4 Tablespoons (36g)
Vanilla Extract 2 teaspoon (10ml)
Almond Extract 1 teaspoon *optional
Vegan Butter softened 8 Tablespoons (113g)
Praline Paste from above recipe ½ cup
Aquafaba 2 Tablespoons
Sliced Almonds ¼ cup
Instructions
First prepare the praline by combining the sugar, corn syrup and water in a heavy sauce pot and bring to a boil.
Sometimes I like to cover the pot for a few minutes as it comes to a boil, to create steam that will ensure that any sugar crystals that may form on the sides of the pot will dissolve
Once it boils, Insert a candy thermometer and continue to boil without stirring until it is 320°F
It should just start to turn golden brown to medium amber and it will continue to cook and darken even after you turn off the heat so be wary of that.
Remove from the heat and add the vegan butter, baking soda, pinch of salt and the nuts
Stir well to combine and it will get very thick
While still hot spread mixture onto a lightly oiled sheet pan or a silicone mat and let cool completely
Once it is cold, break up the brittle and place in a food processor and pulverize to a paste
This may take 3-5 minutes to get to the consistency of nut paste
Reserve until later
Prepare the pate a choux recipe as per the instructions on that recipe post & video tutorial
Preheat the oven to 475°F
Pipe the pate a choux dough onto a parchment paper in the shape of a circle *I made individual 4" rings, but you can make the ring any size you like *see note above
Brush the top of the rings with the aquafaba and then sprinkle with the sliced almonds
Bake in the preheated 475°F oven for 20 minutes, then turn the oven temperature down to 425°F for another 10minutes.
Turn the oven off after the total bake time of 30 minutesand leave in the oven for another 8 minutes to cool slowly
Prepare the Créme Mousseline: Combine the cornstarch and sugar together in a small bowl and whisk thoroughly, then add it to the plant milk in a medium sized sauce pot and bring to a boil
Remove from the heat and add the extracts
Transfer to a bowl to cool completely in the refrigerator while you whip the softened vegan butter with the praline paste to light and fluffy
Once the custard base is completely cold, add it to the whipped butter/praline until all is incorporated
Refrigerate until needed, or if the choux pastry is ready, you will carefully slice the top off the ring, fill the hollowed center with créme mousseline and replace the top
Sprinkle with powdered sugar and serve
Notes
Paris Brest pastry is best served immediately since the pate choux pastry will be firm and contrast in textures against the soft creamy filling


However it is much easier to cut once everything has set and firmed up on day 2! No squishing out créme mousseline!!


So use your judgment on whether you want to serve fresh, with semi-squishing custard, or make a day ahead so the slices are perfect & it is much easier to eat!


The pastry will store up to 5 days in the refrigerator, just be aware that once you fill the pate a choux ring the moisture from the créme mousseline will absorb in and no longer be firm and crisp
I like it this way though 🙂
**Update: I found the pastry much easier to cut the next day after everything had set and firmed up