You may have heard me talk about Building on Recipes from time to time through my various videos and recipes blog posts.
If you are new here, well then let me explain.
I have this way of baking, based on my experience in the professional baking industry that allows for me to make hundreds of different items a day with minimal effort and staffing.
It is a system called "Building On Recipes".
It is this system that allows me to build, ice and assemble a cake from start to finish in less than 10 minutes.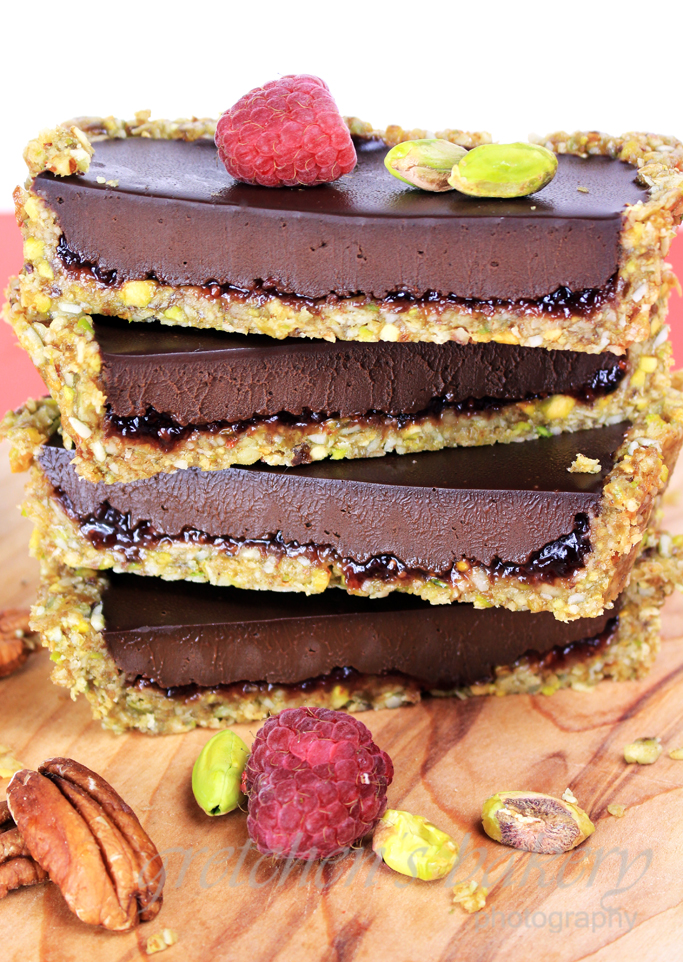 It is this system that allows me to take a day old pound cake, cut it into cubes, add some custard and create a luscious Bread Pudding Recipe while eliminating as much waste as possible.
Basically what it all means is that we have various "Base Recipes" which we prepare ahead of time.
Such as our cake mixes, ganaches, custards, mousses and buttercreams.
Not to mention brownies, cake layers and cookie doughs.
All of which are ready (properly stored in the refrigerator or freezer) and waiting to be made into something amazing at a moments notice.
This is the epitome of organization.
This is the key to success in fulfilling 100 orders at once on a busy weekend!
This is the end all be all of Mise en Place!
This, for me is what makes it exciting!
We work all week long to prepare the base recipes and by the weekend it is all usually all gone; made into hundreds of different specialty cake orders, or desserts to sell in the store.
Then we start all over again!
A good pastry chef will have ideas that utilize these same base recipes in a new way; or put a flare on the standard base recipe to create something new altogether.
Got custard? Got Ganache? Got Sponge Cake?
How about  a Boston Creme Pie in less than 10 minutes?
I've said it before and I'll say it again, "Anything is possible with the Building on Recipes theory!"
Let me know what YOU can come up with based on what you have in your pantry!\
Here is an example of a Building On Recipe project and you can see how I list the ingredients and the steps in a well thought out, organized manner to make the process easy and stress free!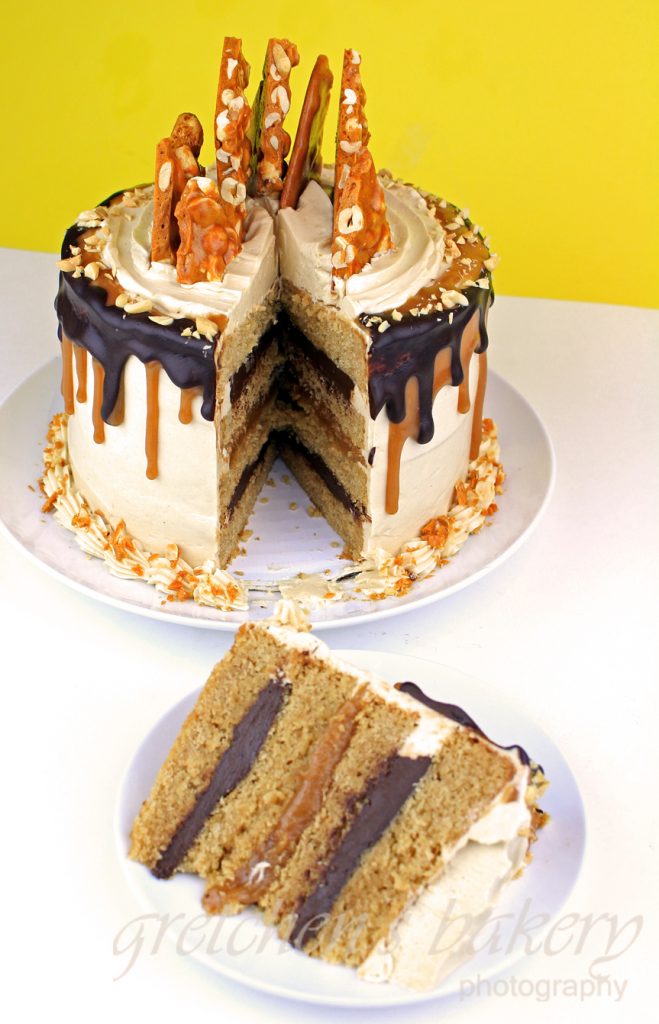 Peanut Butter Fudge Brittle Cake
As with any building on recipes project it is best to make a couple recipes in advance. [
The classic fudge filling and aquafaba buttercream is a great way to save time by making it a day or two ahead
I DID MAKE ONE MISTAKE IN THE VIDEO WHERE I SAID HARD CRACK STAGE FOR PEANUT BRITTLE IS 270°F - THE CORRECT TEMPERATURE TO COOK IT IS 300°F
Serves:
1- 7" cake to serve 10-12 ppl
Ingredients
1 Recipe Aquafaba Swiss Buttercream
1 cup Peanut Butter
½ Recipe Fudge Icing
[b]For the Cake:
Vegan Butter 1 cup + 2 tablespoons (255g)
Granulated Sugar 2¼ cup (450g)
Creamy Peanut Butter 1 cup (240g)
Flax Meal 5 Tablespoon (40g)
Warm Water ¾ cup (180ml)
Vanilla Extract 3 teaspoon (15ml)
Soy Milk ¾ cup (180ml)
Vinegar 1 Tablespoon (15ml)
All Purpose Flour 2½ cups (312g)
Baking Powder 1¼ teaspoons
For the Peanut Butter Fudge:
Peanut Butter 1 cup (240g)
Corn Syrup or Agave 1½ cup
Coconut Oil or Vegan Butter ¼ cup (56g)
Vanilla Extract 2 teaspoon (10ml)
For the Peanut Brittle:
Sugar 1 cup (200g)
Corn Syrup ½ cup (120ml)
Water ¼ cup (60ml)
Vegan Butter 2 Tablespoons (28g)
Baking Soda 1 teaspoon
Unsalted Raw Peanuts 1 cup (150g)
For the Ganache Drizzle:[/b]
Semi Sweet Chocolate 4 ounces
Soy or Almond Milk ¼ cup (60ml)
Instructions
Prepare the buttercream as listed on the blog post for that recipe and add the peanut butter at the last stage of mixing.
Prepare the fudge icing as well and reserve until needed
For the Cake:
Preheat the oven to 350°F and grease and parchment paper 4-7" cake pans or 2-8" cake pans
Sift the flour with the baking powder
Combine the flax meal with the warm water and set aside to thicken about 5 minutes.
Add the vinegar to the soy milk
Cream the vegan butter with the sugar on medium to high speed until fluffy about 3 minutes.
Add the peanut butter and mix well
Add the vanilla extract
Add the flax paste and cream well to combine
Next add about ⅓ of the flour mixture and mix just until it is incorporated
Then add about half of the soy milk mixture, mix to combine
add another ⅓ of the flour and then the rest of the milk mixture
Ending with the last addition of flour.
Divide evenly between the prepared pans and bake for approximately 30 minutes or when they are springy to the tough when you gently press the centers
For the Peanut Brittle:
Combine the peanut butter and agave or corn syrup in a heavy bottom sauce pot and bring to a boil stirring constantly.
Boil for about 1 minute then add the coconut oil and vanilla extract and transfer to a bowl to cool
For the Peanut Brittle:
Combine the sugar and water in a heavy sauce pot and bring to a boil.
Insert a candy thermometer and boil without stirring until it is 300°F then add the vegan butter, baking soda, vanilla extract and peanuts.
Spread mixture on a lightly oiled sheet pan and let cool
Assemble cake as shown in the video