Why stop with Chocolate & Vanilla Wacky Cake?
When you can have a Wacky Cake Banana Recipe too?
We all love an easy recipe that tastes like you have been working in the kitchen for days!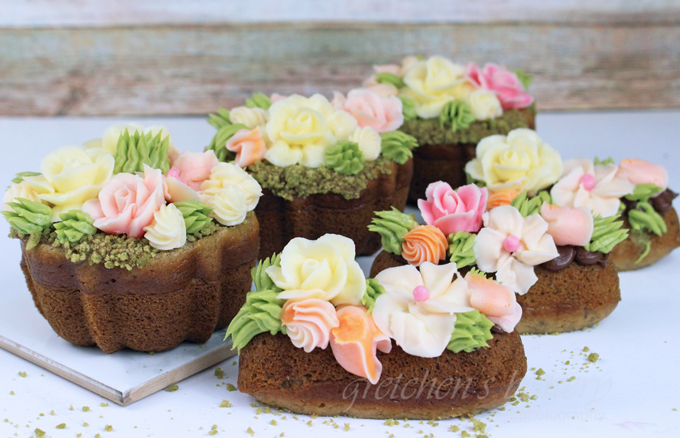 These wacky cake recipes are one bowl mixes with no mixers required
And they don't have any eggs or  dairy in them and no weird ingredients like egg replacers that you probably can't find either!
This is the original depression era cake!
With all the ingredients you already have in your pantry
And a couple of bananas that I hope you have in your freezer
You are one hour away from the most delicious Wacky Cake Banana Recipe!
I originally made this cake last summer when I had just about enough of banana bread
But I also had an abundance of rum in the house (don't judge) not to mention bananas in the freezer that seemed to be multiplying faster than bunnies in spring
The combination of the two with an additional rum glaze on top OH EM GEE!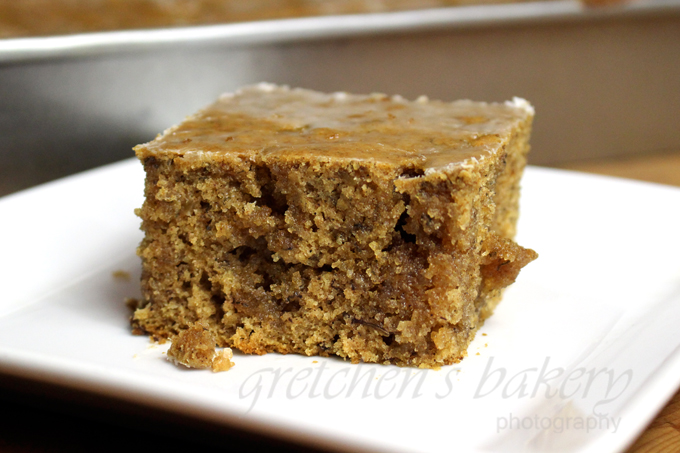 Let me just tell you, I had a good summer!
But this year I changed gears a little bit and decided to bake this cake batter two ways
First I baked some of the batter into little logs with this Twinkie knockoff pan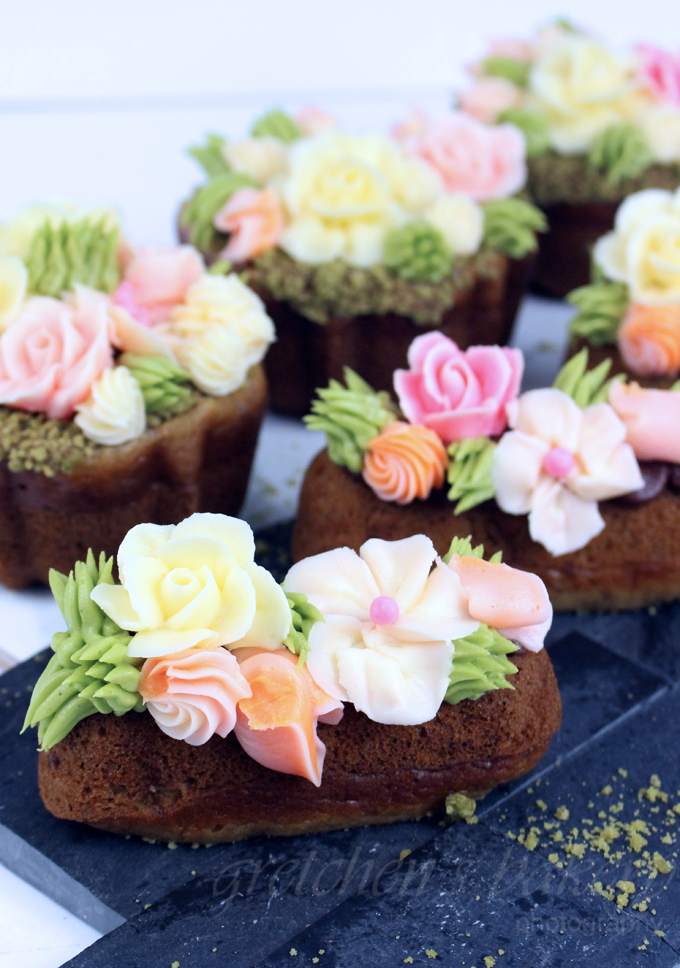 Next I baked the rest of the batter into baby bundts with this miniature bundt pan from Wilton
*not sponsored
The baby bundts looked like flower planters so of course the spring flower assortment on top is perfection!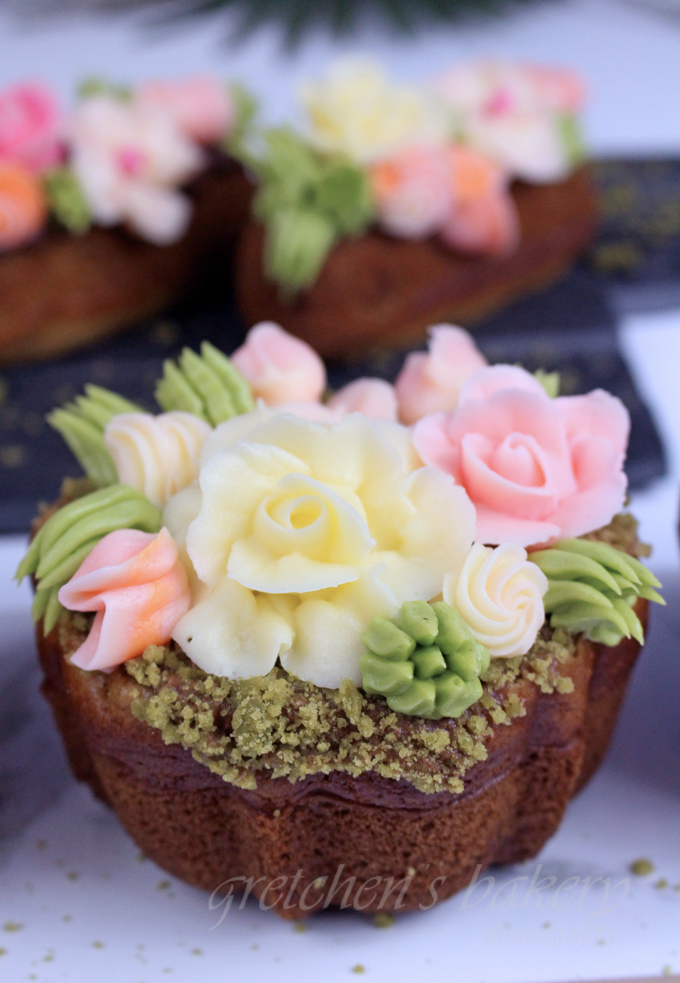 With Mother's Day just around the corner, how amazing is this for Mom?
I spread a small amount of chocolate buttercream on the tops
Dipped them into some green tea cake crumbs I had leftover from the Green Tea Cake I made last month!
The color of those cake crumbs looked just like moss!
The logs are equally adorable if I do say so myself with just the right amount of chocolate on each!
I will warn you though, they are really too easy to eat; and before you know it they will be gone!
And by "you" I mean "me"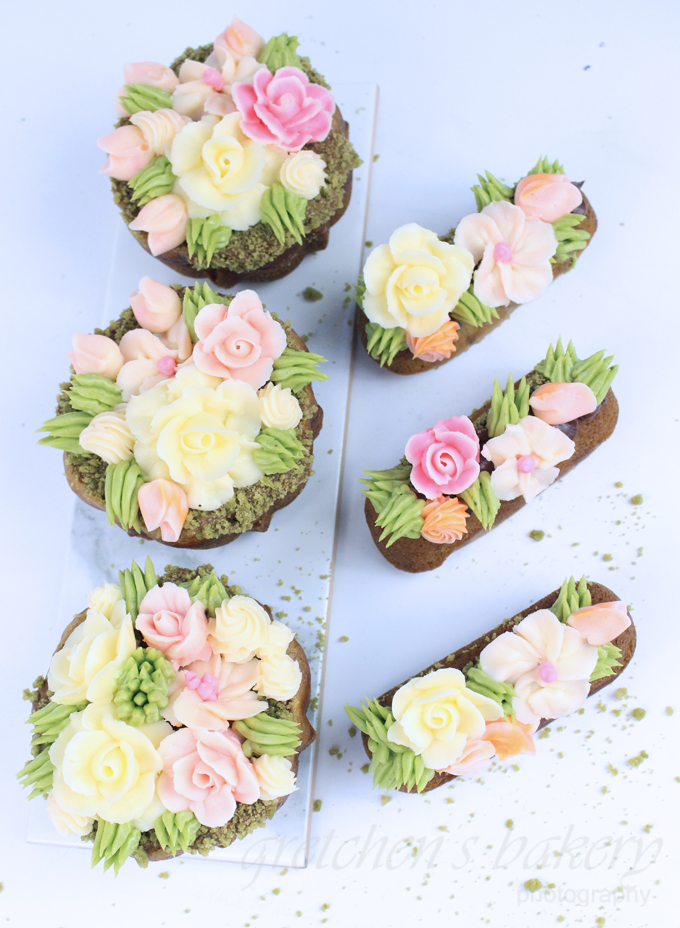 In retrospect I wished I had filled the core of the baby bundt cakes with chocolate buttercream too, as a little surprise filling inside each individual cake.
However I got so excited to start decorating these little flower pots that I totally forgot!
Old age I tell ya. It's not as fun as they told me it would be.
But even though I didn't do that these little cakes were still so freaking good!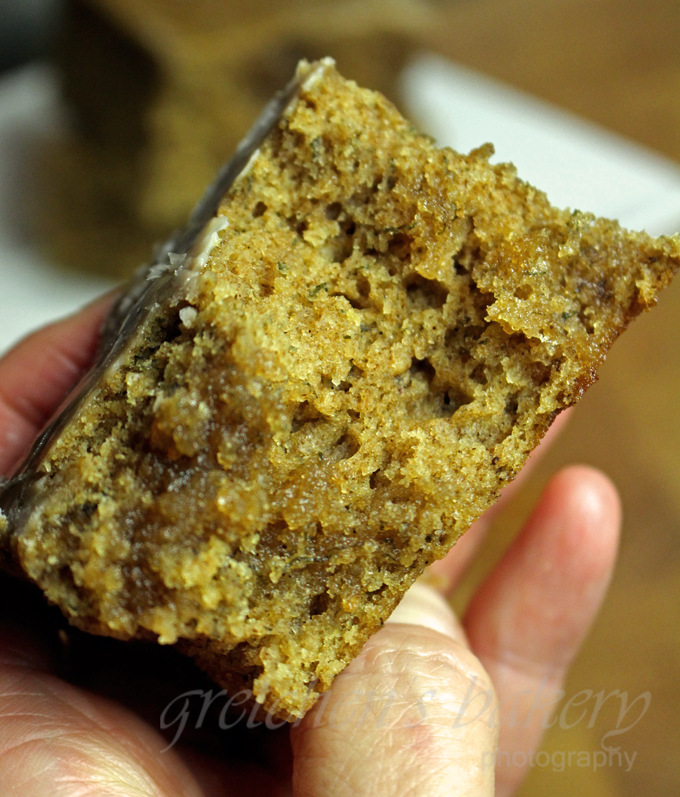 Of course the making of the buttercream flowers is a project that takes some time and some skill
So if simple is more your style and you really don't want to get into preparing a recipe of  buttercream
Then just bake all the cake batter into a 9″X 13″ pan and glaze it up with a simple sugar glaze once it's semi-cooled!
Rum or no rum this cake is so easy and so delicious!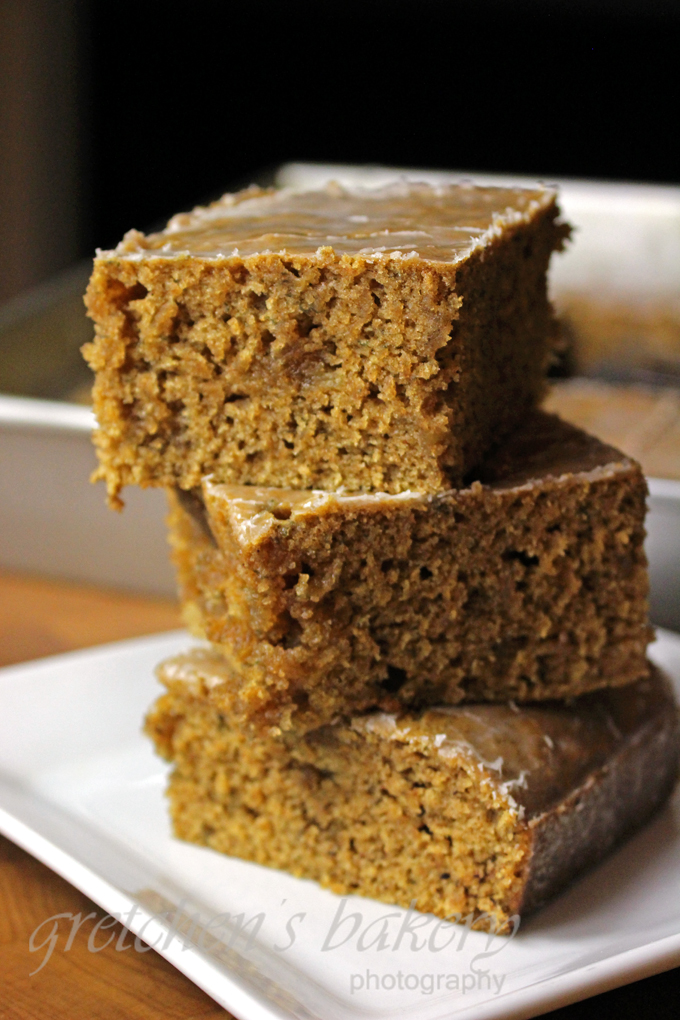 If you are going the easy sugar glaze route
You will need
2 cups of Confectioners Sugar, 1 tablespoon of Plant Milk , I usually use almond or soy milk for the glaze.
More Rum *(or more plant milk) about 2 Tablespoons to adjust the consistency for pouring over the warm cake like I did in the original video from last year
CLICK HERE FOR THE ORIGINAL VLOG STYLE VIDEO ON YOUTUBE FOR THE BAKING OF THIS DEPRESSION ERA RUM CAKE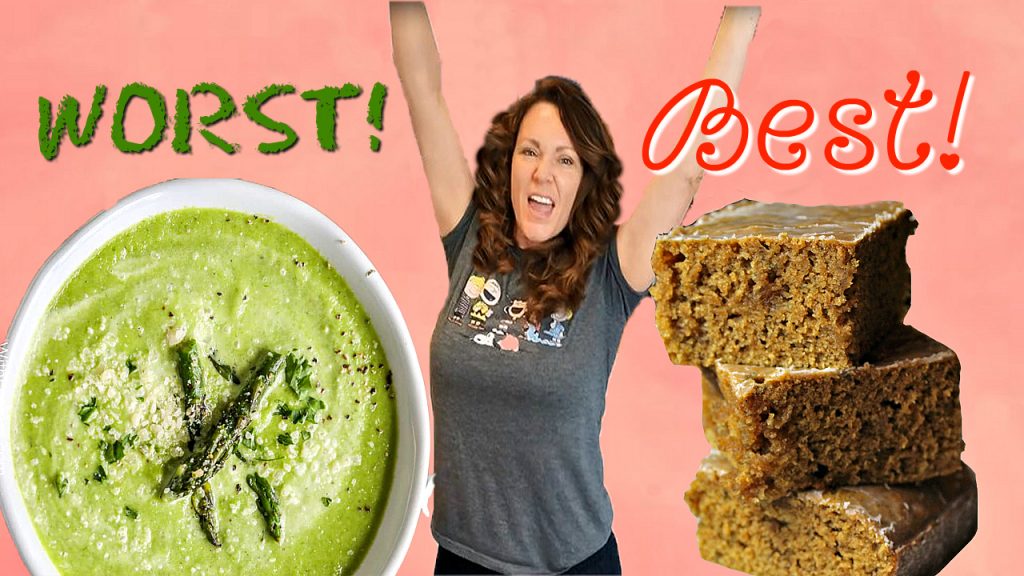 CLICK HERE FOR THE FULL YOUTUBE VIDEO TUTORIAL FOR HOW TO MAKE THESE UPDATED SPRING FLOWER BANANA CAKES

Wacky Cake Banana Recipe
If you watched the YouTube video for how I made this cake recipe you will know I did it wrong!! The recipe instructions listed below are correct!!
Ingredients
Super Ripe Bananas 2 medium approx 240g
Vegetable or Coconut Oil 7 Tablespoons (98g)
Brown Sugar 1 cup (200g)
Plant Milk *I used Soy Milk 1½ cups (355ml)
All Purpose Flour 3 cups (375g)
Ground Cinnamon 1 teaspoon
Baking Soda 2 teaspoons
Salt 1 teaspoon (6g)
Vanilla Extract 2 teaspoons (10ml)
Rum *optional 6 Tablespoons (88ml)
*replace with 6Tbs more plant milk if omitting the rum
1 Recipe American Style Buttercream for roses and decor *optional
Instructions
Combine the sugar, plant milk, vanilla extract, rum *if using and the oil together in a large mixing bowl whisk smooth
Add the banana puree and whisk smooth
Add the sifted dry ingredients (flour, baking soda, cinnamon and salt) and whisk just until combined- do not overmix
Pour into a greased and parchment lined cake pan(s) and bake in a preheated 350°F oven for 15-35 minutes- this really depends on what size pans you are using!!
No matter what pan size I am using I like to always check my cakes at around 15 minutes just to see how they are doing. The mini Twinkie molds didn't take longer than 15 minutes and the baby bundt cakes took closer to 25 minutes.
If baking in a sheet pan 9" x 13" it will probably take close to 30 minutes to bake, just do the toothpick test or finger indent test - if the cake is springy to the touch when you gently press the centers, it is done!
Prepare your buttercream recipe of choice and make your buttercream roses to be placed in the freezer until you are ready to decorate the cakes.
Notes
Cake can be stored at room temperature for up to 4 days.

Refrigerate for longer storage (up to 10 days) keep in airtight container
3.5.3251
For more Banana Recipes Check out These Links Below