Professional Bakery Pan This Pan Grease recipe is what I used at the bakery to ensure that all the cakes release perfectly with ease every time.
I have been pleasantly surprised to hear how much you all love this recipe!
No more cakes sticking to pans!  YAY!
I know for those of you who haven't tried this yet, you are saying "Big deal, Pan Grease!? really?"
Yes – really!  Go a head try it!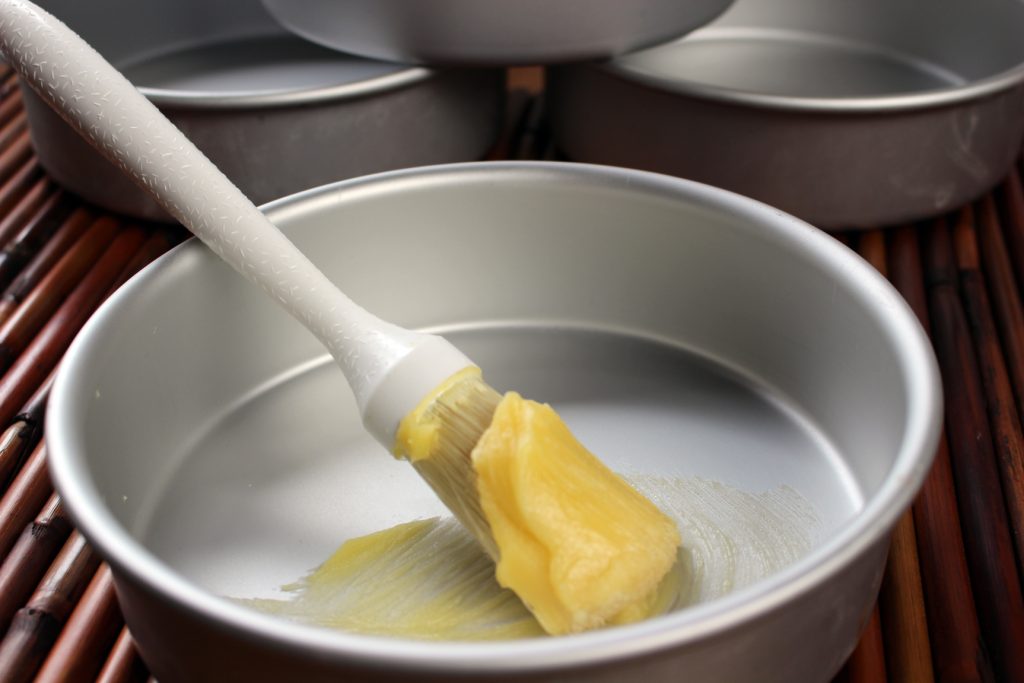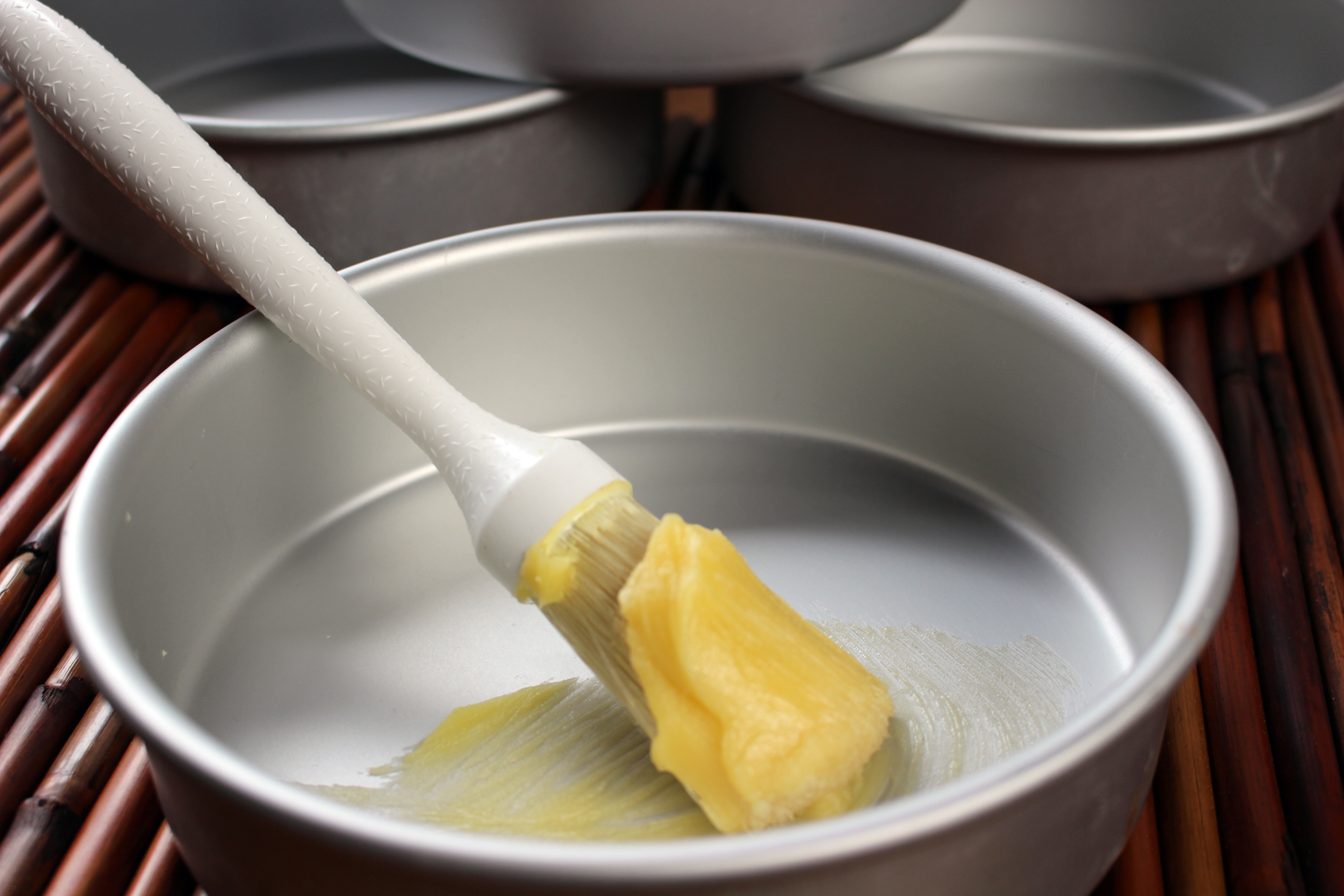 It's the simple things in life that make it so enjoyable!
You can make this recipe in bulk and keep just a cup or two out at room temperature for easy spreading any time.
The remainder can be refrigerated for longer shelf life.
*Note that the grease shown in the picture above is a commercial product I bought while I owned my bakery so it looks yellowish where yours will be whiter and very loose.

Professional Bakery Pan Grease
Ingredients
Vegetable Oil ½ Cup (120ml)
Solid Vegetable Shortening 1 Cup (226g)
All Purpose Flour 1 Cup (130g)
Instructions
Mix all together in your Kitchen Aid Mixer (or hand held mixer will work too)
until it is all smooth and incorporated.
Notes
Store at room temperature for up to 2 weeks.


Refrigerate for 5 months


Freeze for 1 year