Everyone needs a great Pumpkin Bread Recipe.
This one is not only easy and delicious
But there are no egg replacers needed!
I'm pretty sure you have everything you need in your pantry already!
This recipe bakes great into muffins too
Just add some cinnamon nut streusel to the tops before baking and you have instant breakfast!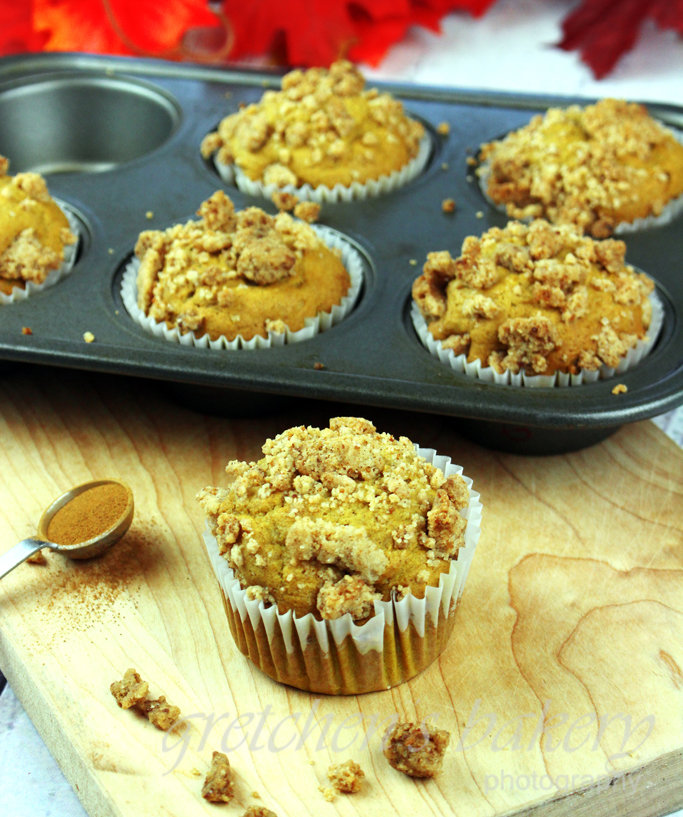 For a dessert option that is great for Thanksgiving or any buffet style dinner,
Pumpkin Bread Pudding is not only easy but so good!
Just be sure to double the recipe below to make two loaves instead of one!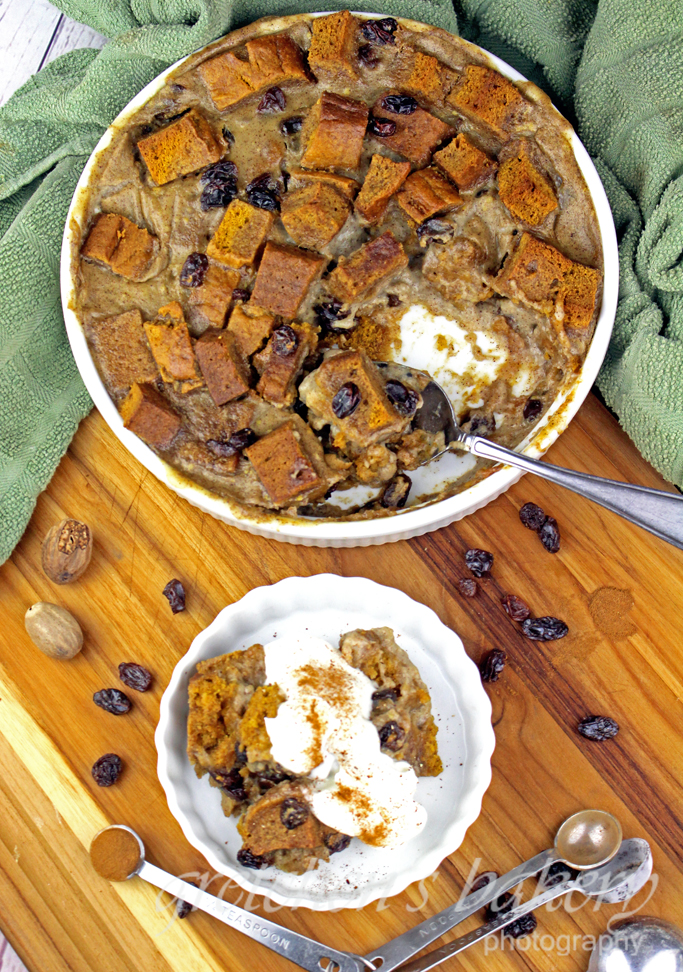 Add cranberries to the batter  for a great holiday Cranberry Pumpkin Bread!
For more great pumpkin recipes click the links below!
Vegan Pumpkin Bread Recipe
Ingredients
Vegetable Oil 6 Tablespoons (90ml)
Light Brown Sugar 1 cup (210g)
Plant Milk *I use soy ½ cup (118ml)
Canned Pumpkin 1½ cup (300g)
Salt ½ teaspoon
All Purpose Flour 2 cup (250g)
Baking Soda 1 teaspoon
Ground Cinnamon½1 teaspoon
Ground Ginger ½ teaspoon
Ground Cloves pinch
Ground Nutmeg ¼ teaspoon
Instructions
Preheat your oven to 350°F
Grease the loaf pan well
In a large mixing bowl combine the plant milk with the oil, brown sugar, salt & pumpkin
Sift the flour with all the spices and the baking soda and add it all at once to the wet mixture in the bowl
Whisk smooth
Pour into the greased loaf pan
Bake immediately in the preheated 350°F oven for approximately 45-55 minutes or when a toothpick inserted into the center comes out clean
If your bread looks like it is getting too browned on the top you can turn the oven temperature down to 325°F at mid way through and bake until it's done.
Cool in the pan until you can touch it without burning yourself then flip it out onto a cooling rack to cool the rest of the way
Notes
Pumpkin Bread will stay fresh at room temperature wrapped well for up to 3 days, for longer storage it is best to refrigerate (up to 1 week)
Freeze wrapped well for up to 2 months