Once upon a time Cake Pops were all the rage.
I'm not saying they are out of vogue, but they sure have lost their top trending status over the last couple years.
I'm not sure why since these little gems are packed full of everything you want in a bite of cake.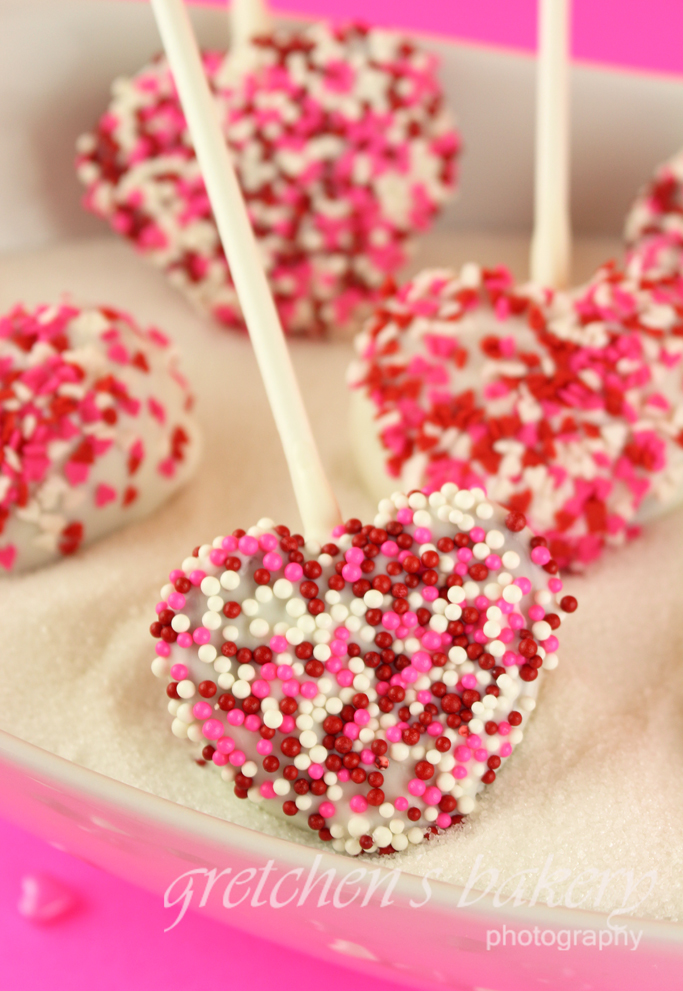 Cake, icing and a thin coating of chocolate in every bite.
Besides what else can we do with leftover cake scraps from an earlier project?
As promised when I made my Red Velvet Heart Cakes for Valentine's Day I had every intention to turn those cake scraps into the cutest and tastiest little heart shaped cake pops as an added bonus to the Valentine's Day dessert spread.
Check out how easy it is to make red velvet cake pops with cream cheese icing and vegan white chocolate coating.
You can grab the heart shaped silicone mold or form them by hand or just go classic balls here.
Oh yeah and don't forget the cake pop sticks too and Valentine's Day sprinkles!
Red Velvet Cake Pops
Because I am using cream cheese icing for the filling here, you will have to refrigerate these pops until serving time, they can stay at room temperature for up to 3 hours
Instructions
Combine the icing and cake scraps together and press into the silicone mold or roll into balls
Freeze for about 15 minutes to 30 minutes then unmold
Dip the end of the cake pop stick into the chocolate and then insert into the cake pop
Coat with a thin coating of white chocolate
Dip again into the final coat of chocolate and then dip in sprinkles