Strawberry Stuffed Cupcakes that you will surely fall in love with!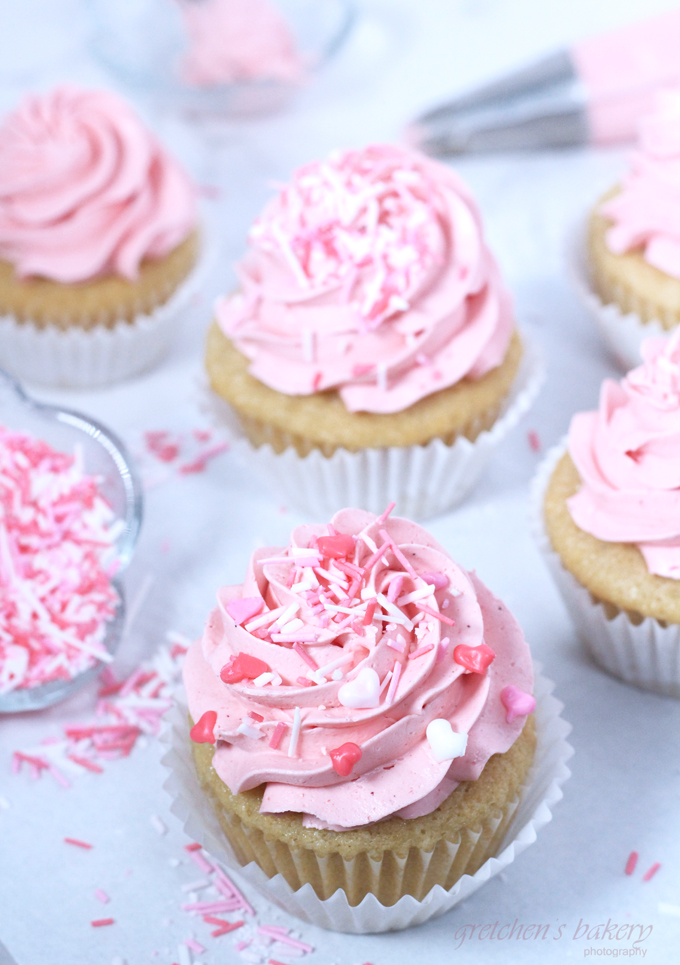 My best recipe for vegan vanilla cake just keeps on giving! This time baked perfectly into cupcakes
Strawberry buttercream and homemade sprinkles in red, pink and hearts!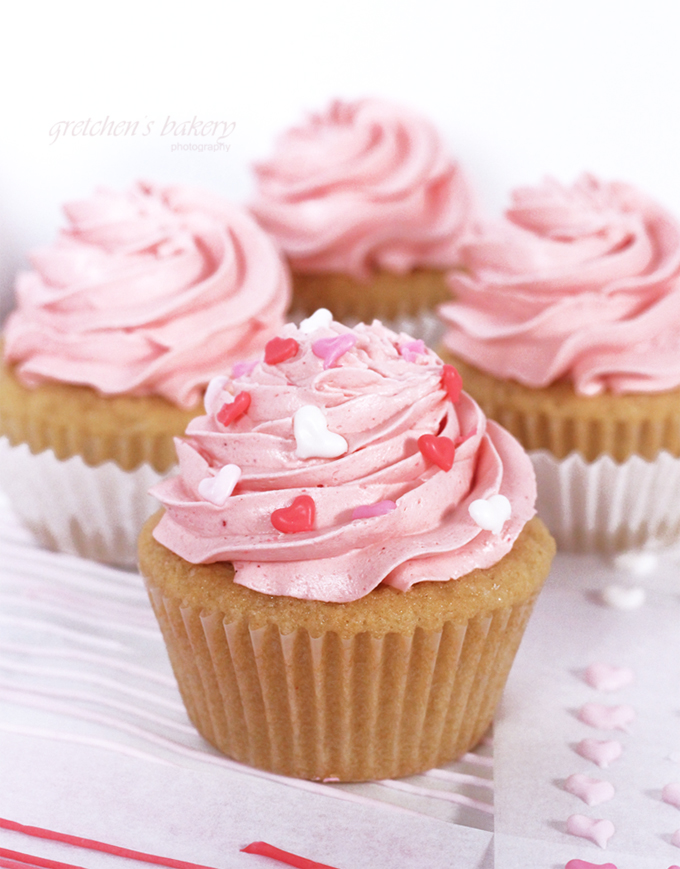 Stuffed with extra strawberry compote leftover from making the strawberry buttercream
These are really simple and really pretty cupcakes for all the ones you love the most!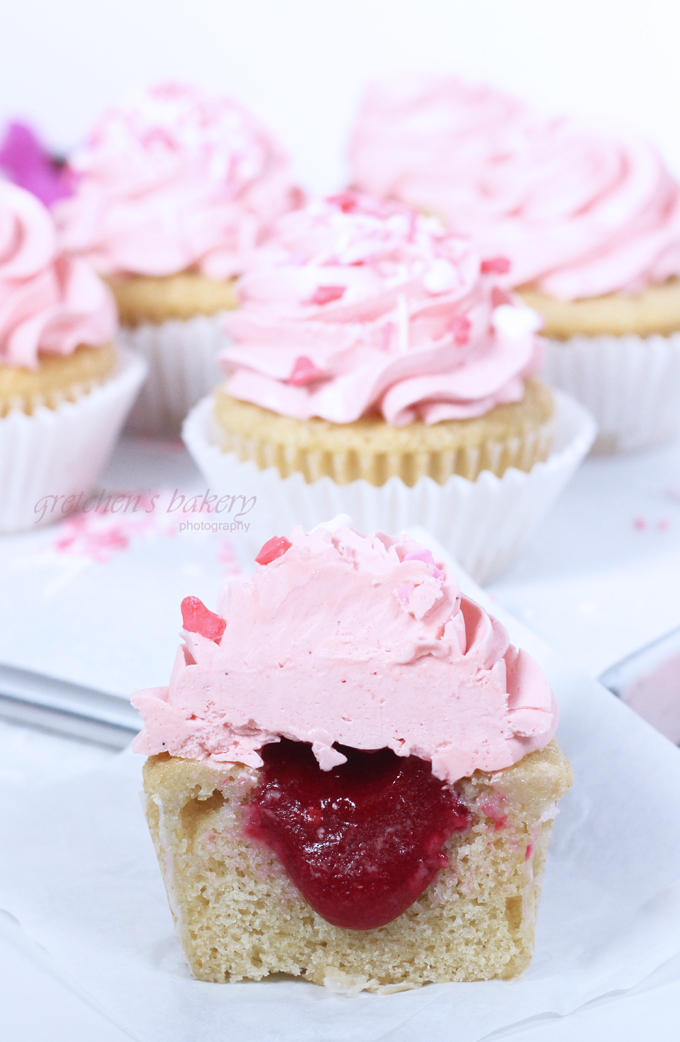 Notes for Success:
I use soy as the milk for all of my baking recipes. Soy milk is the only milk that will sour and thicken upon adding vinegar which is what we do to make a mock "buttermilk". However you can use any plant milk of your choice if you are staying away from soy
But you will still need to add the vinegar, as it is the activator for the baking soda to leaven this recipe
I am using a combination of cake flour and all purpose flour here, but if you have trouble getting cake flour you may use all ~all purpose flour instead, just take out ¼ cup of the total amount of flour
CLICK HERE FOR MORE ABOUT CAKE FLOUR & SELF RISING FLOUR
If you want to stuff your cupcakes with the strawberry puree like I did, be sure to double the recipe listed below for the puree, and then keep that portion slightly chunkier than you would for the buttercream addition
Alternatively you can add freeze dried strawberry powder to the buttercream instead of puree for a much more stable and intense flavor of strawberry! *not sponsored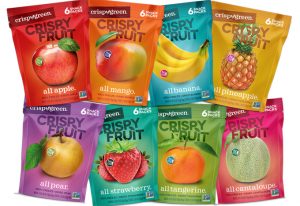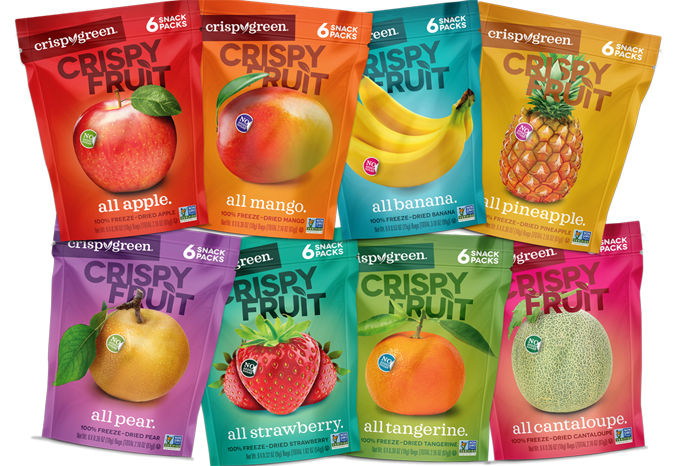 CLICK HERE TO LEARN MORE ABOUT THE BEST WAY TO FLAVOR YOUR BUTTERCREAM RECIPES!
Making homemade sprinkles is the easiest thing to do, all you need is three ingredients, lots of time and lots of patience!
I have done it for all the holidays so just simply adjust the colors to your liking
click here for how to make your own sprinkles!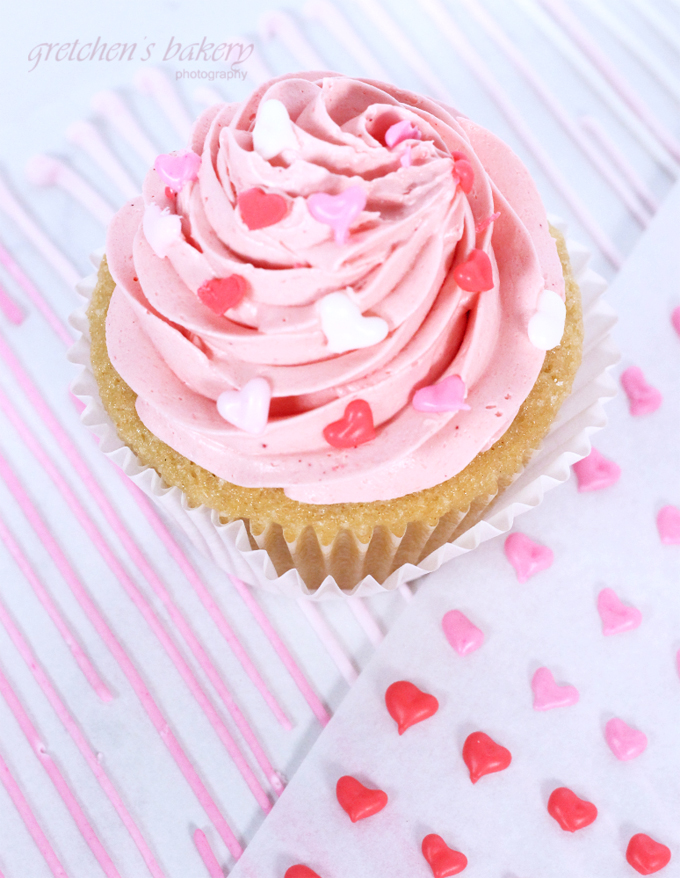 For more awesome Valentine's Day ideas click the links below!
Assorted Box of Chocolates ~ Mini Cupcakes
CLICK HERE TO WATCH HOW TO MAKE THE YELLOW CAKE RECIPE ON YOUTUBE!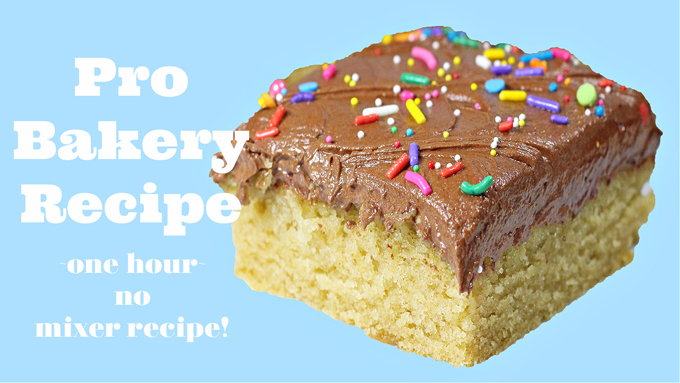 Yield: 24 cupcakes
Strawberry Cupcakes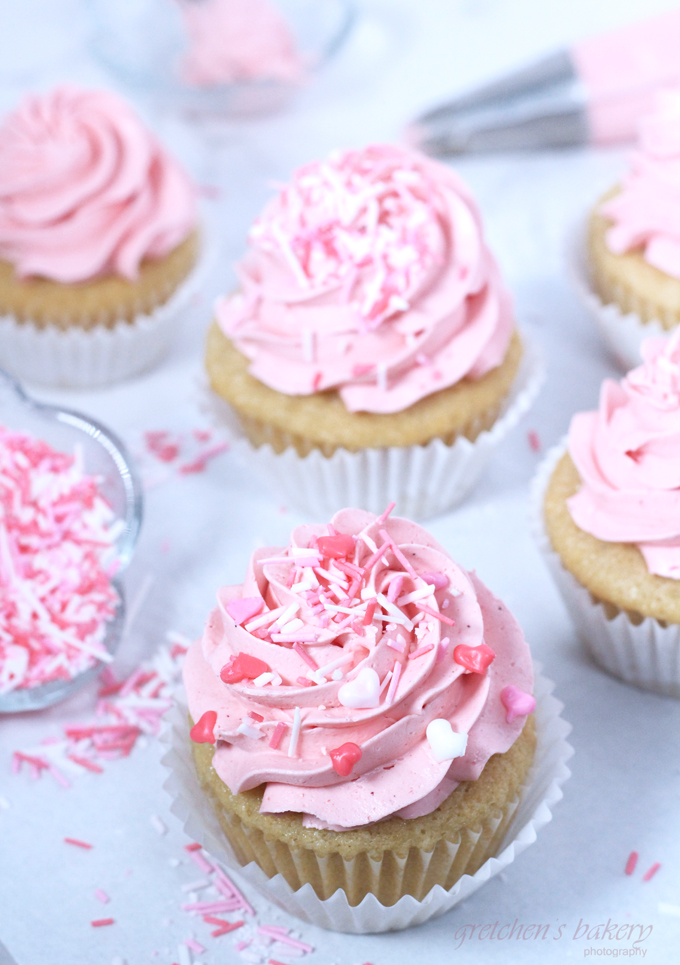 *If stuffing the cupcakes withe strawberry compote, you will have to double the amount listed below and I like to leave that stuffing portion chunky
Total Time
2 hours
20 minutes
Ingredients
For the Cake Batter:
Soy Milk 1½ cups (355ml)
Vinegar 1½ Tablespoons (20ml)
Vegan Butter ½ cup (113g)
Vegetable oil of your choice ½ cup (117ml) *or more vegan butter melted
Granulated Sugar 1¾ cup (350g)
Salt ½ teaspoon
Vanilla Extract 3 teaspoons (15ml)
All Purpose Flour 2 cups (250g)
Cake Flour 1 cups (120g) *see notes
Baking Soda 2 teaspoons
For the Strawberry Buttercream
Vegan Butter 3 Cups (6 sticks) (672g)
Confectioners Sugar 6 cups (720g)
Vanilla Extract 2 teaspoons
Butter Extract 1 teaspoon *optional
Salt ¼ teaspoon
For the strawberry addition
8 ounces fresh or frozen strawberries (226g)
Sugar 2 Tbs *optional
4 Tablespoons water *optional
OR ¼ cup freeze dried strawberry powder *see notes
Instructions
First prepare the strawberry compote *if using by cooking the fresh or frozen strawberries in a small sauce pot over low-medium heat stirring often to avoid scorching
I typically do not add sugar or water since I use frozen berries which typically have more sweetness and enough liquid as it cooks down
But if you are using fresh berries add a few tablespoons of water to help them break down.
Once the berries have cooked down to a chunky puree, you can leave it chunky or puree it smooth in a blender or food processor.
Preheat the oven to 350°F and line your cupcake tin with paper liners
First combine the vegetable oil with the melted vegan butter add the vanilla extract and set aside
Combine the soy milk with the vinegar and let stand for 5 minutes to thicken.
Sift all the dry ingredients together in a large mixing bowl, including the sugar.
Pour the wet ingredients (this will be the plant milk mixture and the butter/oil mixture) into the dry ingredients and whisk smooth,
Using a 2ounce scoop, portion the batter into the cupcake liners filling each one 3/4 full
Bake immediately in the preheated oven for 20 minutes, check with a toothpick to see if they are done, or gently press the center and if it springs back you know they are done.
Adjust the baking time depending on your oven but cupcakes typically take 18-25 minutes to bake
Remove from the oven and cool until you can gently remove each one from the cupcake mold
Place on a cooling rack to cool all the way.
Meanwhile prepare the buttercream recipe
Mix the room temperature vegan butter on medium to high speed with an electric mixer (paddle attachment for stand mixers, not whip!) for about 3 minutes to fluffy.
Scrape the sides and bottom of the bowl to make sure it is evenly mixed and add the salt and extract(s)
Stop mixer and add the sifted confectioners sugar all at once.
Mix on low speed until incorporated , scrape the bottom and sides of the bowl and then mix on high speed for 3 minutes.
Add the strawberry puree or the freeze dried strawberry powder while mixing on low speed
Increase speed to high and whip for another 2 minutes to fluffy
*If stuffing the cupcakes withe strawberry compote, you will have to double the amount listed above and I like to leave that stuffing portion chunky
Notes
Strawberry Cupcakes will stay fresh at room temperature for up to 3 days, covered to prevent drying.

For longer storage refrigerate for up to 1 week.

Freeze wrapped well for up to 1 month