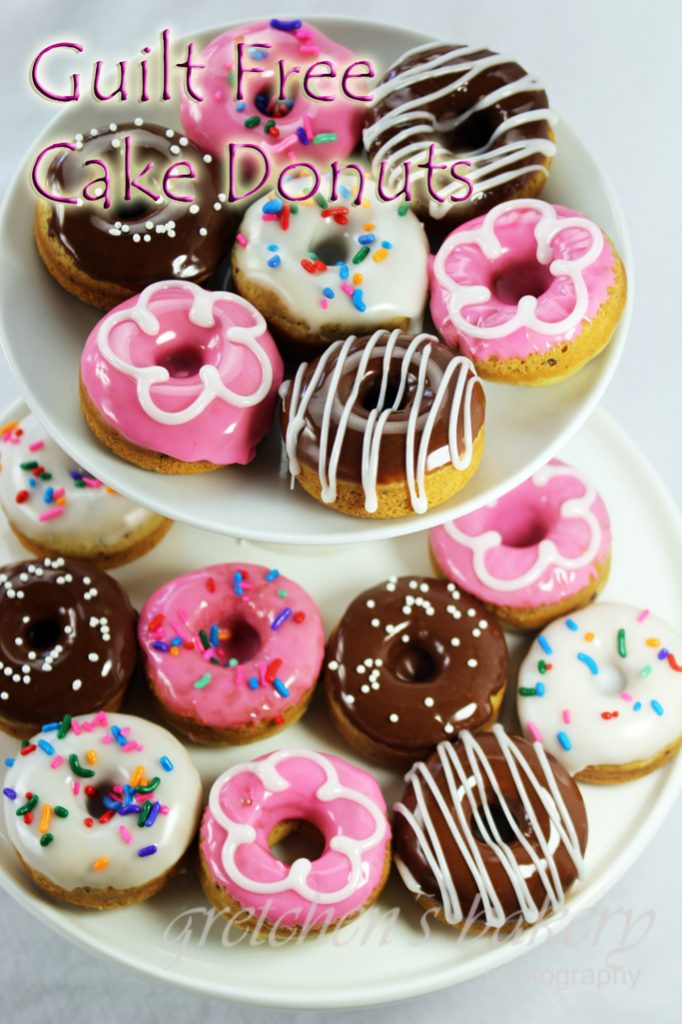 This recipe for Vegan Donuts is ready in less than 20 minutes!
No joke!
All you need is a donut pan and a bowl to whisk everything up in!
No mixers required for this recipe!
I have always loved cake style donuts more than a fried yeast donut, but if you prefer the fried donuts variety I have recipes for Boston Creme and Cookies & Cream stuffed!
Complete with homemade Vegan Sprinkles for a festive and fun little treat!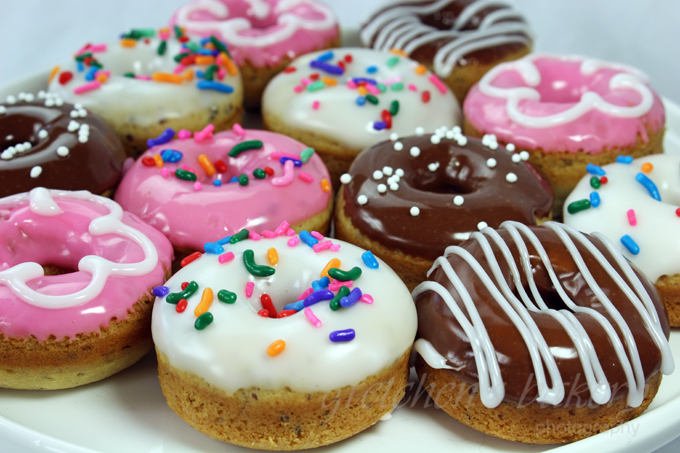 Vegan Donuts
Serves:
18 mini or 9 large
Ingredients
For the Donut Batter:
All Purpose Flour 1¼ cup (156g)
Salt ¼ teaspoon
Baking Soda 1 teaspoon (4g)
Plant Milk ½ cup (120ml)
Brown Sugar ⅓ cup (70g)
Ground Flax Seed 1 Tablespoon (8g)
Hot Water 3 Tablespoons (45ml)
Coconut Oil Melted 4 teaspoons (20ml)
Vanilla Extract 1 teaspoon
For the Sugar Glaze:
Confectioners Sugar 2 cups (240g)
Plant Milk 2-5 Tablespoons *adjust to desired consistency, I like mine pretty thick so I use 2 tablespoons
For Chocolate Glaze:
Confectioners Sugar 1 cup (120g)
Cocoa Powder ½ cup (50g)
Plant Milk 2 -4 Tablespoons
For the Decor *optional
Instructions
Combine ground flax seed with hot water and whisk smooth
Let stand for at least 10 minutes to thicken to a paste
In a large mixing bowl combine the almond milk, melted coconut oil, vanilla extract, brown sugar and flax egg and salt and whisk smooth
Add the sifted flour & baking soda and whisk smooth.
Transfer batter to a pastry bag and pipe half way to the top into each of the cavities.
Bake immediately in a preheated 325°F oven for approximately 8-12 minutes for the mini's & possibly 16-20 minutes for the larger.
When they spring back when gently pressed they are done
Cool while you prepare the glaze.
Combine the confectioners sugar with your favorite plant milk, whisk smooth.
(Same for the chocolate variation)
Add more sugar for stiffer icing or more liquid for looser icing.
Dip cooled donuts in glaze and decorate with vegan sprinkles
Notes
Donuts will stay fresh for up to 3 days at room temperature in an airtight container