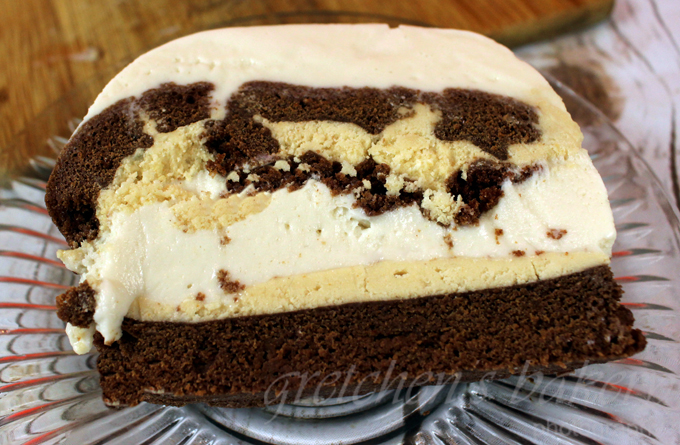 I never could let a good fail go to waste!
Introducing my latest FAIL turned into a major SUCCESS!
Vegan Ice Cream Cake in the style of Tin Roof Sundae!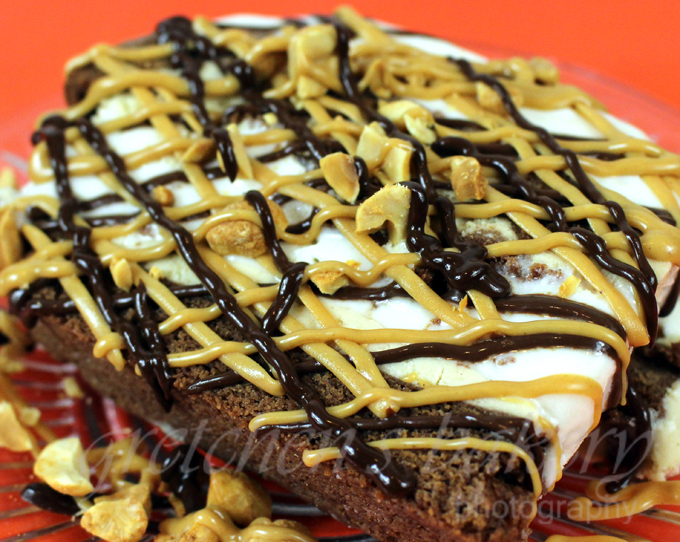 Recently I had an attempt at making a recipe by Amy Lyons from Fragrant Vanilla .com for Chocolate Swiss Roll Cake.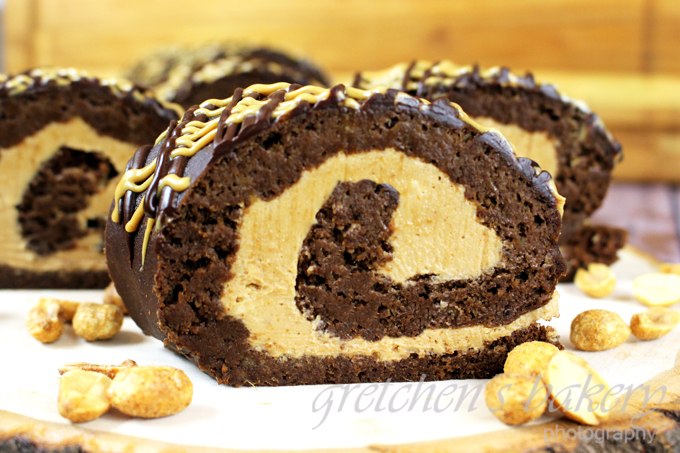 Let's just say my first attempt at it was a disaster!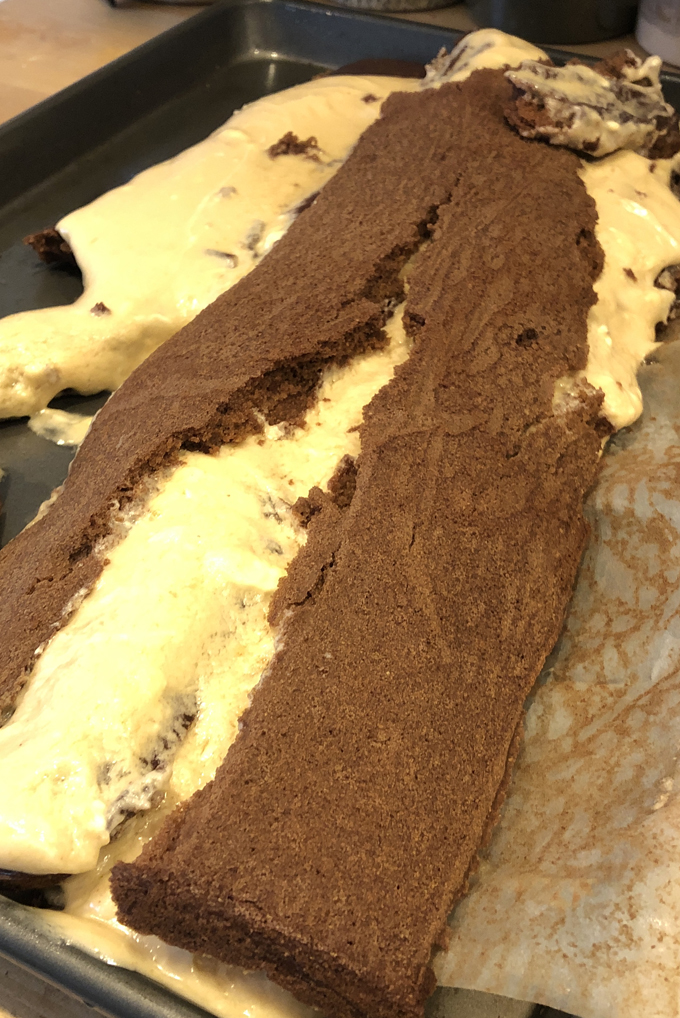 But I'm not one to give up easy, and I'm so glad I didn't because from that disaster, a star was born!
Vegan Ice Cream Cake can be done less than 1 hour if you have all your base recipes prepared ahead of time of course!
Or in my case a disaster cake roll catastrophe!
But you don't need a disaster to make this ice cream cake you will just have to go to FragrantVanillaCake.com for the recipe of the chocolate sponge and the peanut butter fudge filling and then 1 Quart of your favorite vegan ice cream!
The Vegan Whipped Cream, Fudge Sauce & Peanut Butter drizzle are optional but amazing!
So I really would recommend you go all the way!
I did not use the entire demolished cake roll from her recipe, I would say I used closer to just HALF. SO you can either HALF her recipe for the swiss roll recipe & peanut butter filling OR just make 2 ice cream terrines!
You may not be sorry to do so! Believe me!
I used a standard loaf pan here, 9″ x 5″ x 4″