This cinnamon swirl coffee cake isn't actually much of a "swirl" since half way through I switched gears and decided to add a nice dose of pecans to the center!
I'm so glad I did because this cake is so awesome!
For those who are not big fans of nuts though you can definitely leave that part out and swirl that cinnamon sugar until your heart's content!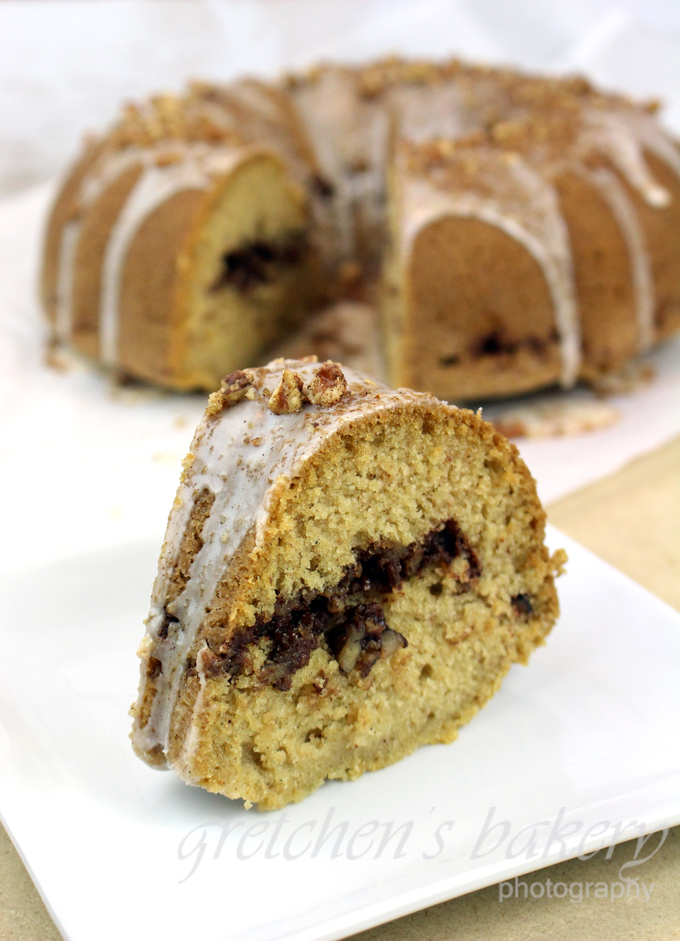 It wasn't until I started my YouTube channel way back when I was still in my bakery and I was reaching people from all over the world, did I realize that the term "coffee cake" is totally an American thing.
As I was sharing recipes such as my World Famous Crumb Buns, also known as "coffee cake" I would get so many questions asking "where in the recipe is the coffee!?"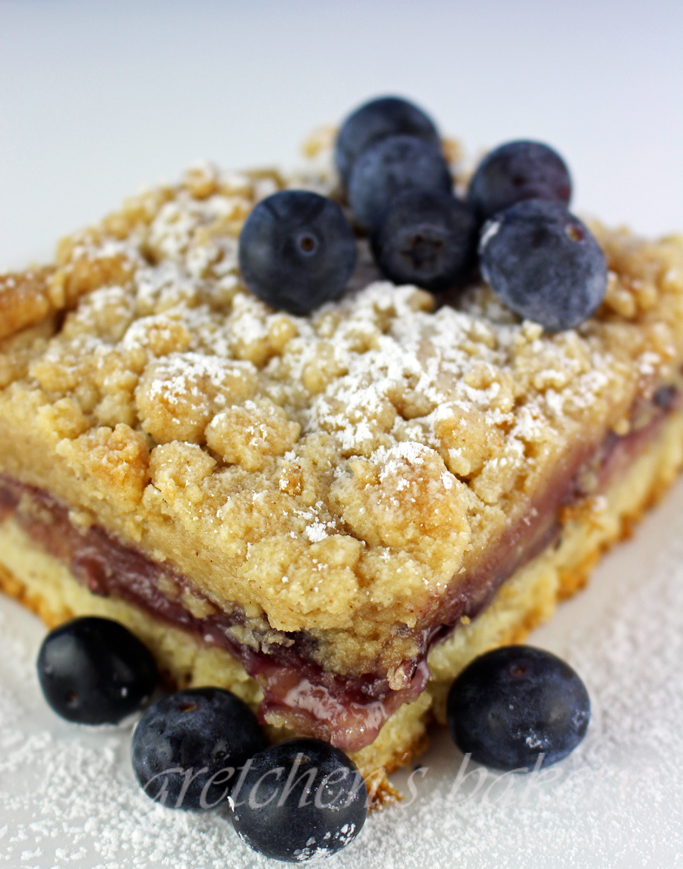 While I'd never questioned that myself my whole life; since "coffee cake" here in the USA is just a term for many different types of cake and breakfast pastry that we will eat (typically in the morning) with coffee.
So there's no coffee IN the recipe but this cake is fabulous WITH coffee!
Or without coffee really, I mean this cake is just fabulous at any time, with or without anything!
Super fluffy and moist cake  with cinnamon, pecans and brown sugar and a perfectly simple glaze of icing on top!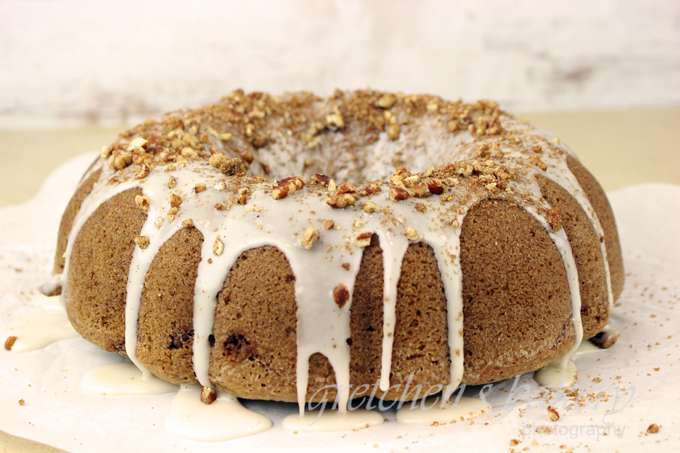 Pecans of course are optional, and the best part of this recipe is you only need 1 bowl!
No Mixer Required!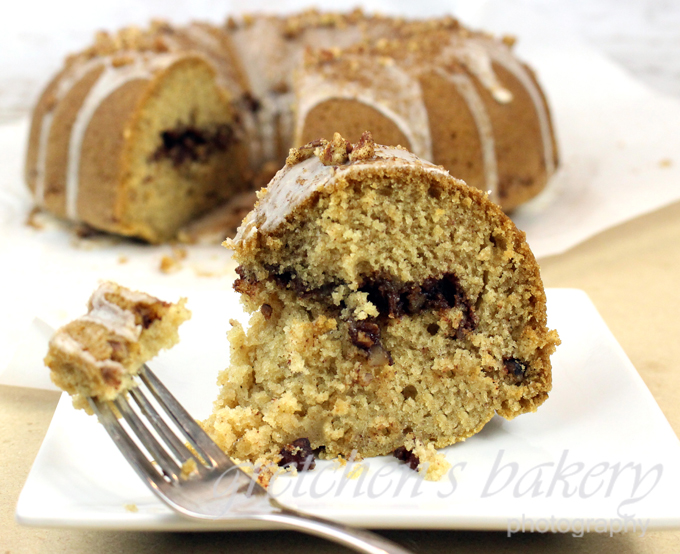 Cinnamon Swirl Coffee Cake
Ingredients
For the Cake Batter
All Purpose Flour 3 cups (375g)
Granulated Sugar 1¼ cup (250g)
Salt 1 teaspoon (6g)
Baking Soda 2 teaspoons (12g)
Baking Powder ¼ teaspoon (1g)
Cinnamon ½ teaspoon
Cardamom 1 teaspoon
Soy Milk 1½ cup (355ml)
White or Apple Cider Vinegar 2 Tablespoons (30ml)
Vegetable or Coconut Oil 6 Tablespoons (90ml)
Vegan Butter 6 Tablespoons (85g)
Vanilla Extract 1 Tablespoon (15ml)
For the Cinnamon Pecan Filling
Lightly Roasted Pecans Chopped 1 cup (150g)
Light Brown Sugar ¼ cup (50g)
Cinnamon 2 teaspoons
For the Icing Glaze
Confectioner's Sugar 1 cup (120g)
Plant Milk 1 Tablespoon (15ml)
Vanilla Extract 1 teaspoon
Instructions
First prepare the pecan filling by combining the lightly roasted (cooled) pecans together with the brown sugar and cinnamon.
For the cake batter combine all the dry ingredients (including the sugar) together in a large mixing bowl
Melt the vegan butter then add the oil to it, whisk together, then add the vanilla extract
Add the vinegar to the soy milk and let stand to thicken
Add all the liquids to the dry ingredients in the bowl and whisk smooth
Pour ⅓ of the batter into the prepared bundt pan and then sprinkle all but 2 Tablespoons of the pecan filling over top
Pour the remaining batter over the pecan filling and bake immediately in a preheated 375°F oven for 20 minutes, then turn the oven down to 350°F and bake for another 25 minutes or until a toothpick inserted into the center comes out clean.
Cool the cake in the pan for about 30 before turning it upside down onto a cooling rack to finish cooling and it should easily slip out of the pan.
Cool completely and then prepare the icing glaze by whisking the plant milk with the confectioners sugar and vanilla extract and pour over cake.
Sprinkle the remaining pecan filling over top and serve!
Notes
Cake can be stored in an airtight container at room temperature for up to 3 days, for longer storage refrigerate (wrapped well) for up to 1 week.