When it comes to baking I sure do love the classics.
There's nothing better than a classic bake in vegan form!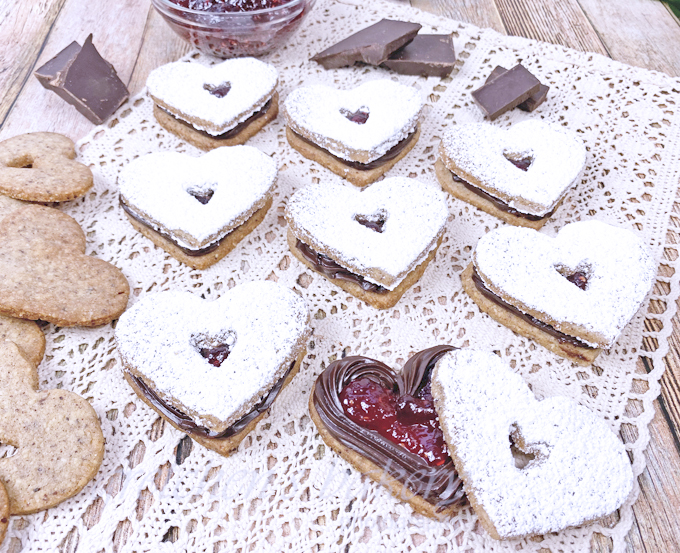 Watching someone take a bite of a veganized classic or favorite dessert to hear them say
"There is no way this is vegan!"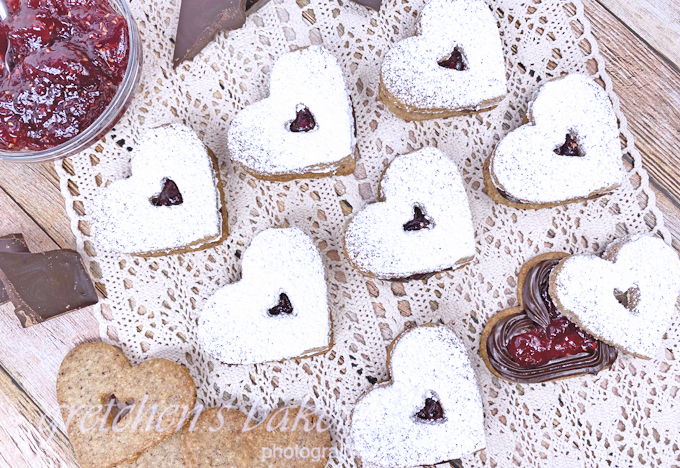 This Classic Linzer Cookie Recipe is going to get you the gold!
Two thin and crispy, buttery, cinnamon, hazelnut cookies are sandwiched together with raspberry jam
But this time I have added a spot of chocolate ganache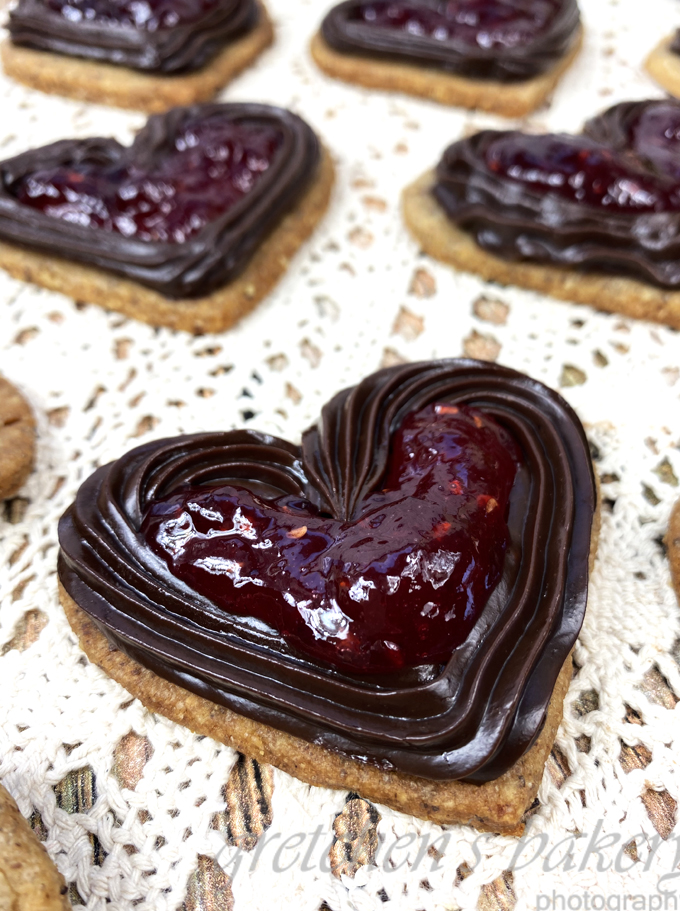 Let me tell you what~ I'm so glad I did!
At first I thought not to mess with a classic, but then again it's almost Valentine's Day!
Chocolate for everyone!
Of course you can leave that part out and go straight up raspberry jam
This recipe for linzer dough is so easy to make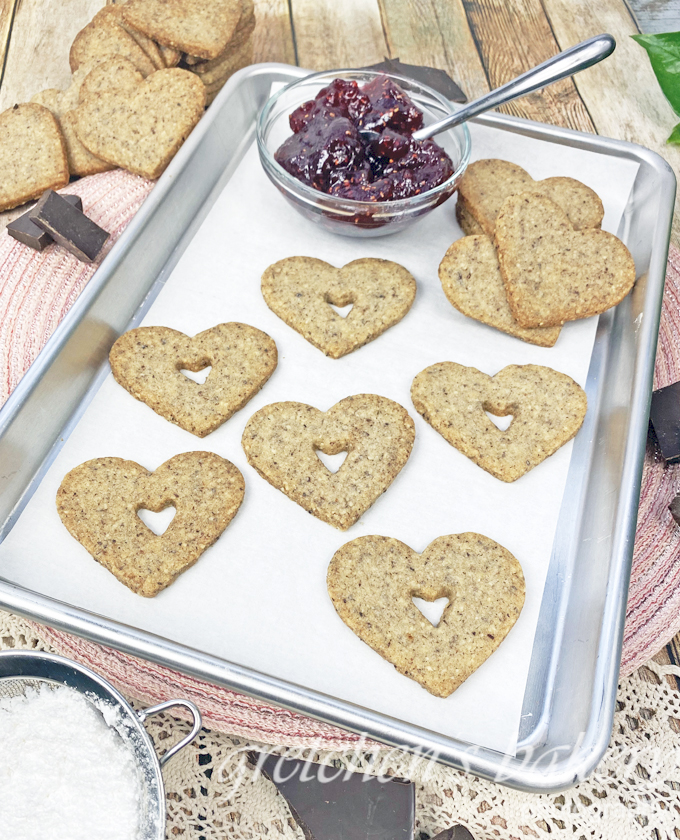 The instructions below should be easy enough to follow
But for those who like the step by step YouTube tutorial click here!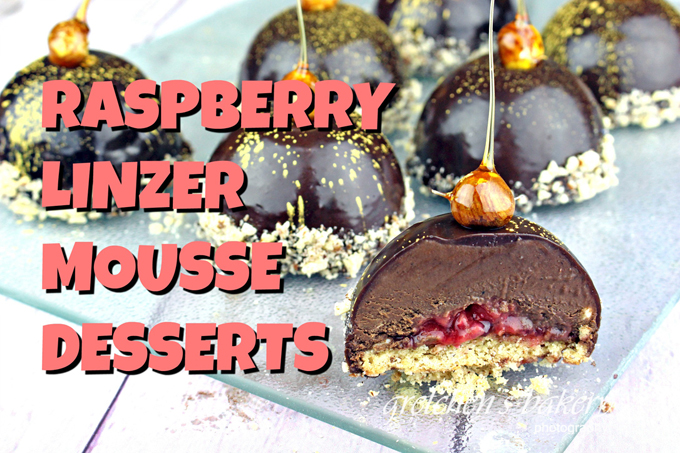 Be sure to add the powdered sugar before you sandwich the cookies together or you will just be covering over the jam we worked so hard to let peak through!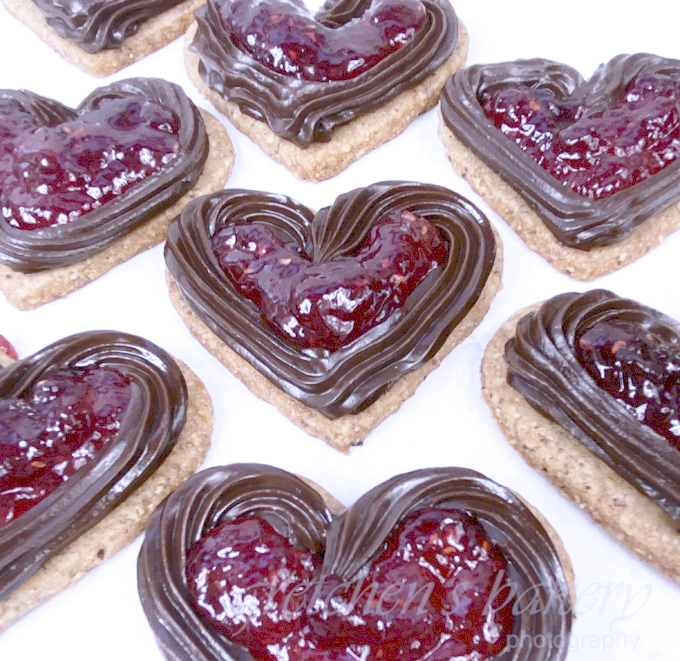 For more awesome cookie recipes click the links below!
Butter Pecan Chocolate Chip Cookies
Vegan Linzer Cookie Recipe
Serves:
18 Sandwiched Cookies
Ingredients
Vegan Butter 12 Tablespoons (170g)
Granulated Sugar ½ cup + 2 Tablespoons (125g)
Vanilla Extract 1 teaspoon (5ml)
Flax Meal 1 Tablespoon (8g)
Warm Water 2 Tablespoons (30ml)
All Purpose Flour 1⅓ cup (165g)
Hazelnut Flour 1 cup (112g)
Cinnamon ½ teaspoon
Salt ¼ teaspoon
Baking Powder ¼ teaspoon
½ Recipe Ganache *optional
Approximately ½ cup raspberry jam
Powdered Sugar ¼-½ cup
Instructions
Preheat the oven to 350°F
Make sure your vegan butter is slightly softened.
Combine the flax meal and warm water and whisk smooth, let stand for 5 minutes to thicken.
Cream the vegan butter & sugar until light and fluffy approximately 3 minutes.
Scrape the bottom and sides of the bowl.
Add the flax paste and vanilla extract and then whip on high speed for 30 seconds to emulsify
Add the sifted dry ingredients quickly while mixing on low speed and mix just until combined
Turn the dough out and wrap in plastic wrap and refrigerate for at least 3 hours or overnight.
This will help the dough relax and absorb the flour before rolling.
When you are ready to roll, the dough may be slightly crumbly, that's ok just knead it back to a pliable mass on a lightly floured surface and then roll to ⅛ inch thick, brush off the excess flour
Cut out heart shapes or circles if you prefer, then with a smaller size of the same shape cut out the center of half of the cookies.
Transfer to a parchment lined sheet pan spaced 1" apart and bake for 18-22 minutes or until golden browned.
Cool completely then fill the bottom cookies with ganache & raspberry jam.
The top cookies (the ones with the centers cut out) will get a light coating of powdered sugar then place them on top.
Then... eat them! 🙂
Notes
Linzer cookies will stay fresh at room temperature for up to 5 days wrapped well to prevent staling.

For longer storage you can freeze the UNFILLED cookies for up to 3 months, wrapped well to prevent freezer drying.