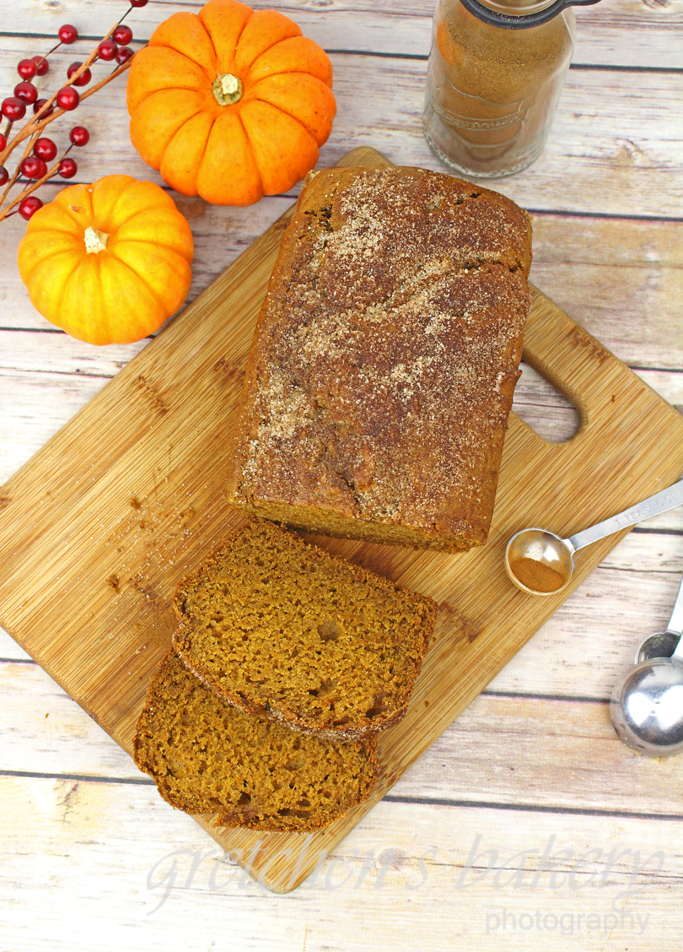 Everyone needs a great Pumpkin Bread Recipe.
Not only is it great to serve at a family breakfast or for teat time; but you can turn this exact recipe into pumpkin streusel muffins  for a sweet grab and go treat!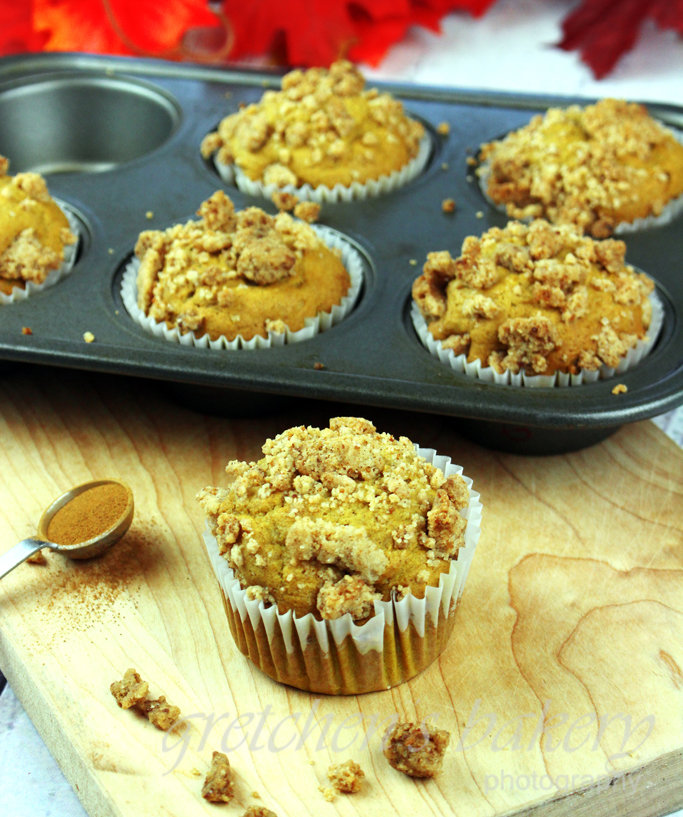 For a dessert option that is great for Thanksgiving or any buffet style dinner, Pumpkin Bread Pudding is not only easy but so good!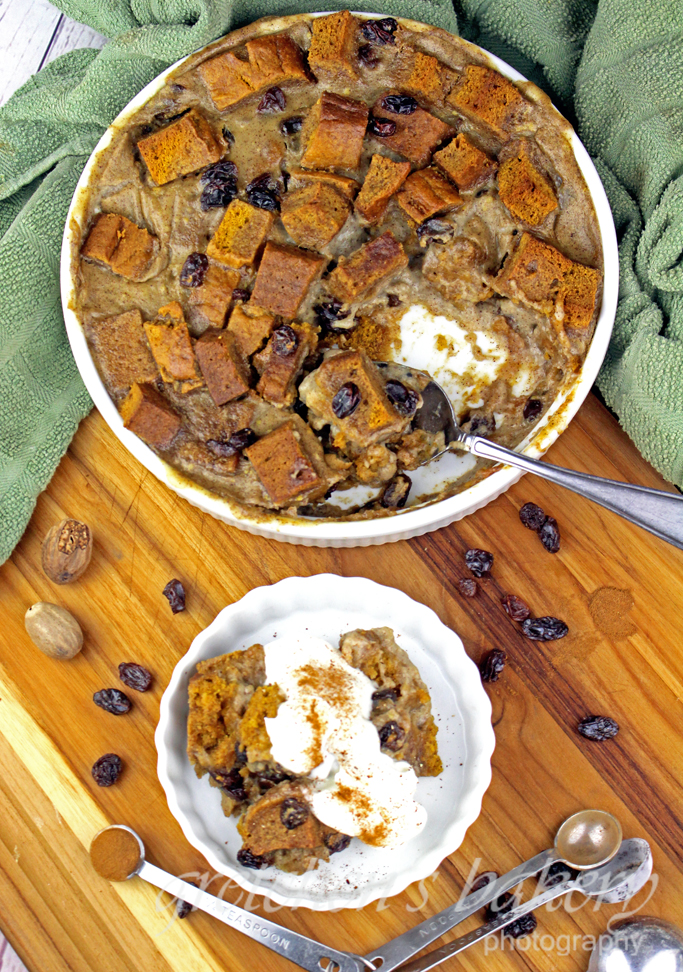 Add a little Vegan Whipped Cream and you are the star of the show!

Vegan Pumpkin Bread Recipe
This recipe can be made into a standard
9" x 5" loaf pan
if you do not want to make the muffins
If you are using Earth Balance vegan butter like I am, I find it to be salty, but the ½ teaspoon listed in the recipe below seems to be good for my tastes. You can omit the salt altogether if you like.
I am using
the Plant Based Egg egg replacer by Freely Vegan
as I find it to be the best on the market. It is worth buying it as it has a shelf life of over 1 year and I have been using it for pretty much everything anyway! if you cannot get it or do not want to buy it, another egg replacer of your choice should work out just fine!
Ingredients
Light Brown Sugar packed 1 cup (210g)
Coconut Oil or Vegetable Oil 6 Tablespoons
The Plant Based Egg egg replacer 2 teaspoons (4.8g) * see note above
Vanilla Extract 2 teaspoons
Solid Pumpkin 1½ cup (300g)
Plant Milk ½ cup (120ml)
All Purpose Flour 2 cups (260g)
Cinnamon 1¼ teaspoon
Ground Ginger ½ teaspoon
Nutmeg ¼ teaspoon
Ground Cloves pinch
Salt ½ teaspoon (6g)
Baking Soda 1 teaspoon (5g)
Cinnamon-Sugar for coating
Instructions
For the pumpkin batter, combine light brown sugar with the spices and whisk to distribute evenly, add the pumpkin, oil, plant milk and the vanilla extract and whisk smooth
Next sift together the flour with baking soda, egg replacer and the salt and add it to the sugar/pumpkin mixture in the bowl.
Whisk smooth
Pour into a greased standard loaf pan (9" x 5")
Bake in a preheated 350°F and bake for 45-55 minutes or when a toothpick inserted into the center comes out clean
Cool the bread in the pan until you can safely touch it with your hands, then un-mold it and coat it with cinnamon sugar
Cool the rest of the way on a rack
Notes
Pumpkin Bread will stay fresh at room temperature wrapped well for up to 3 days, for longer storage it is best to refrigerate (up to 1 week)