Mousse recipes have always had a certain air about them
They act as if they are better than everyone~ Probably because they are!
My new Vegan Pumpkin Mousse Recipe is going to become your fast favorite this autumn baking season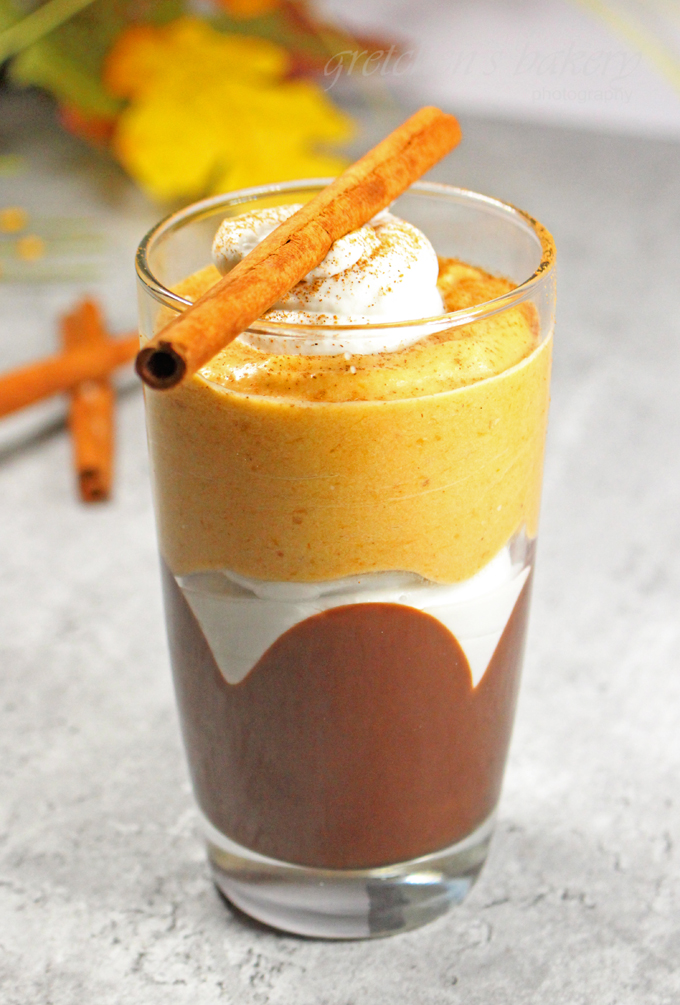 A new light and creamy filling recipe for your cakes and pastries!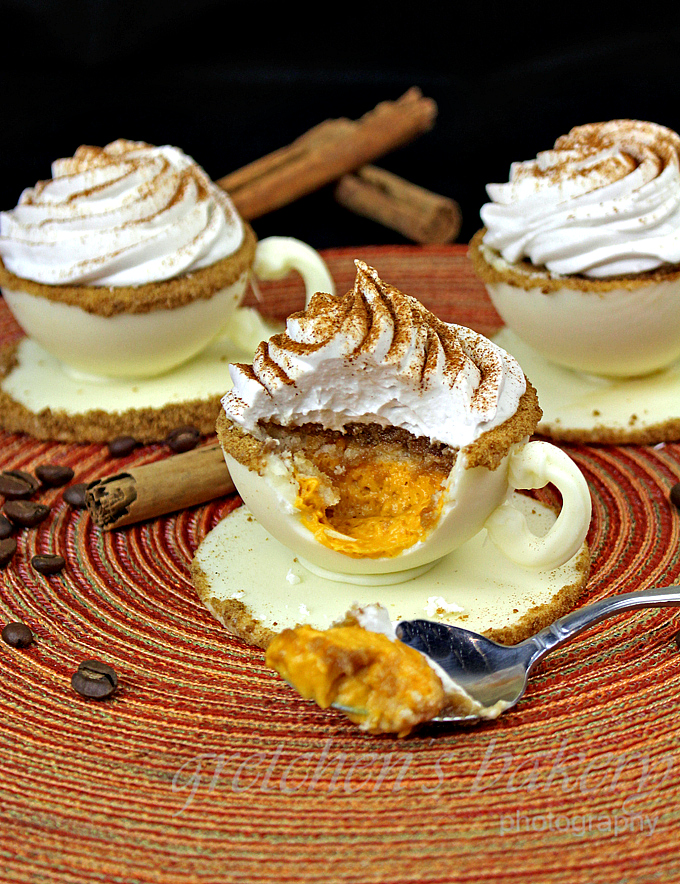 This Vegan Pumpkin Mousse recipe can be used as a filling for your cakes and pastries
Or just served in glasses as the star of the dessert table!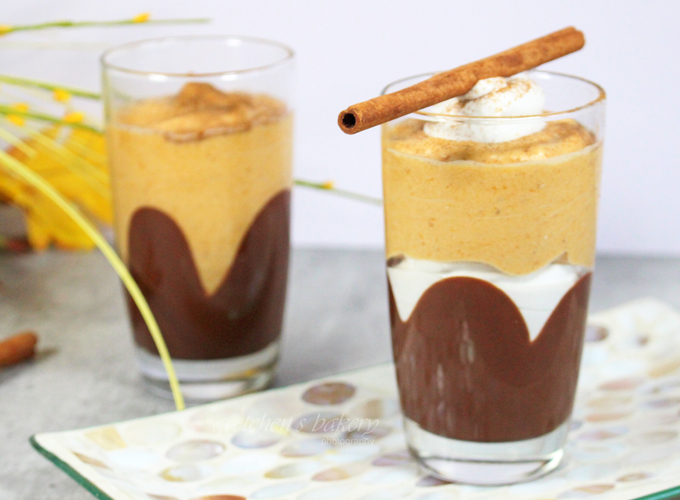 Get a little fancy with some ganache decor in the bottom of the glass and a sprinkle of cinnamon is all it needs!
Unlike my original Pumpkin Mousse Recipe from a few years ago
This one is really simple to make and there's no nuts!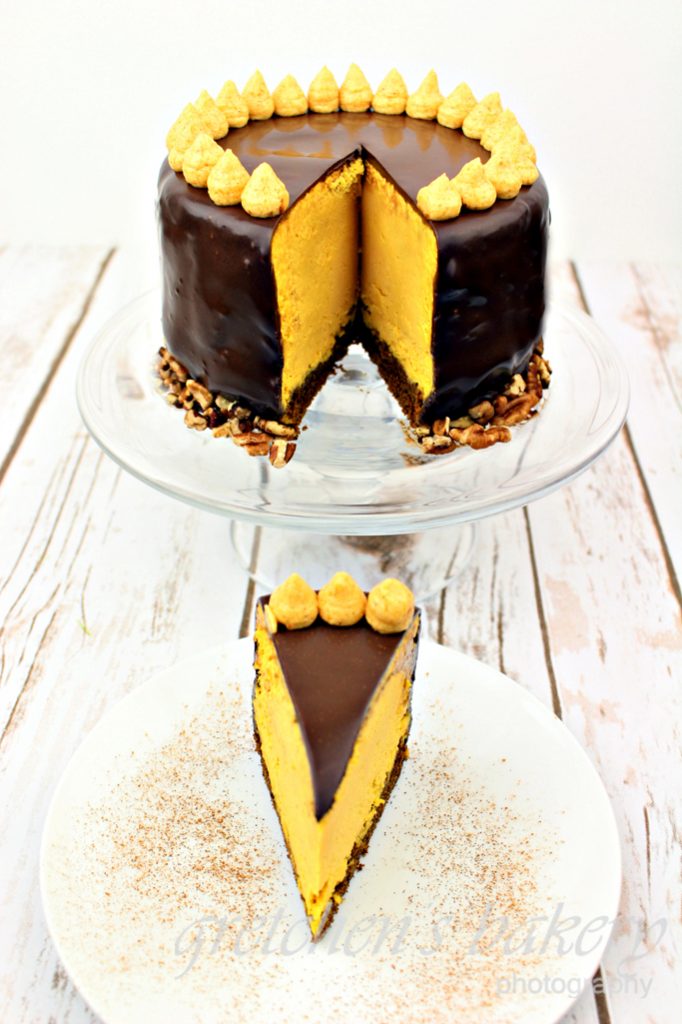 And over the last few years it has become so easy to veganize all of our recipes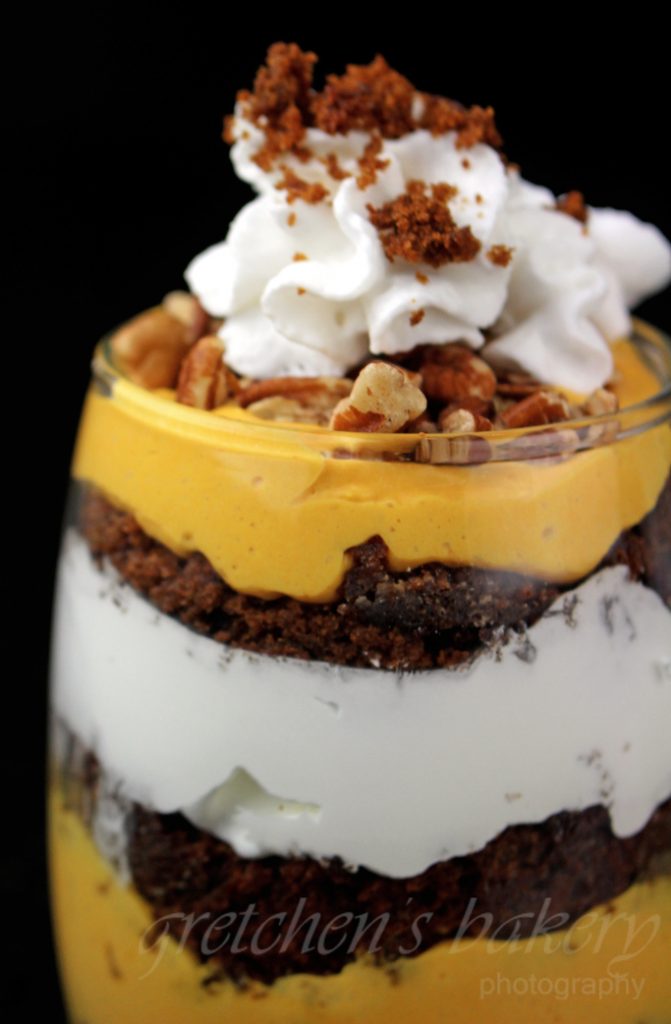 Pumpkin Mousse is no exception!
With all the products available to us in the vegan bakery
We can now replicate anything and everything we thought we would never enjoy again!
In this recipe I am using SILK Brand Heavy Whipping Cream*not sponsored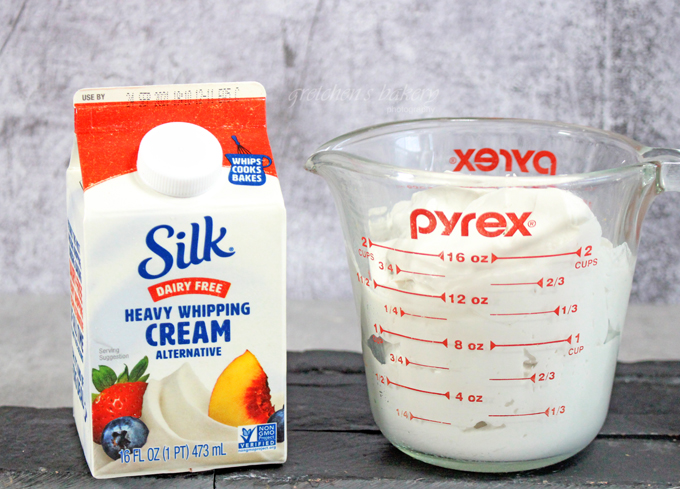 It is a dream come true and just makes my life so much easier
But if you cannot get this product, don't worry I have several options for you to choose from
For Homemade Vegan Whipped Cream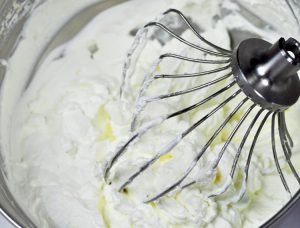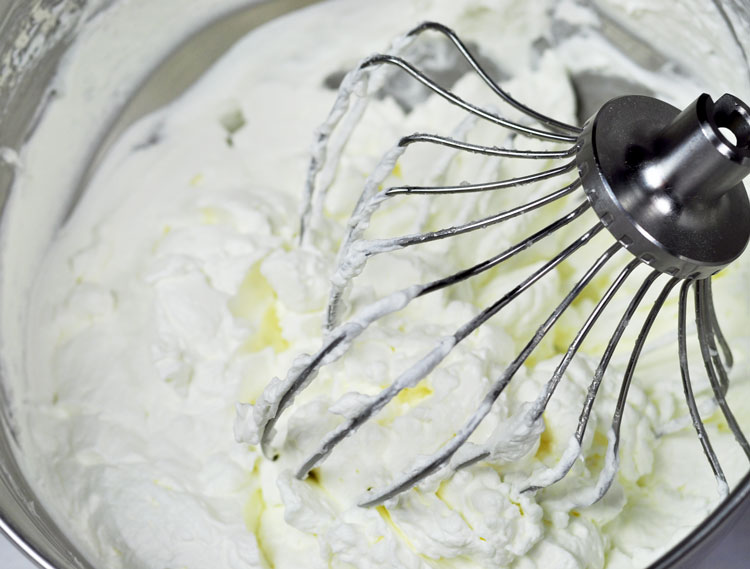 Additionally you can use a Vegan Whipped Topping similar to Cool Whip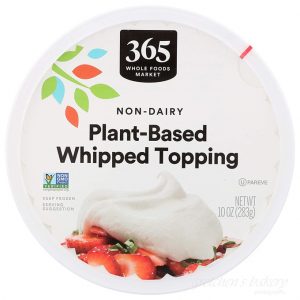 Or just use the O.G Canned Coconut Milk with the fat skimmed off the top!
There's really no excuses for not making this recipe!
Whip up my recipe for gingersnap cookies and you have yourself an instant new dessert!
Pumpkin Mousse Ginger Cookie Sandwiches!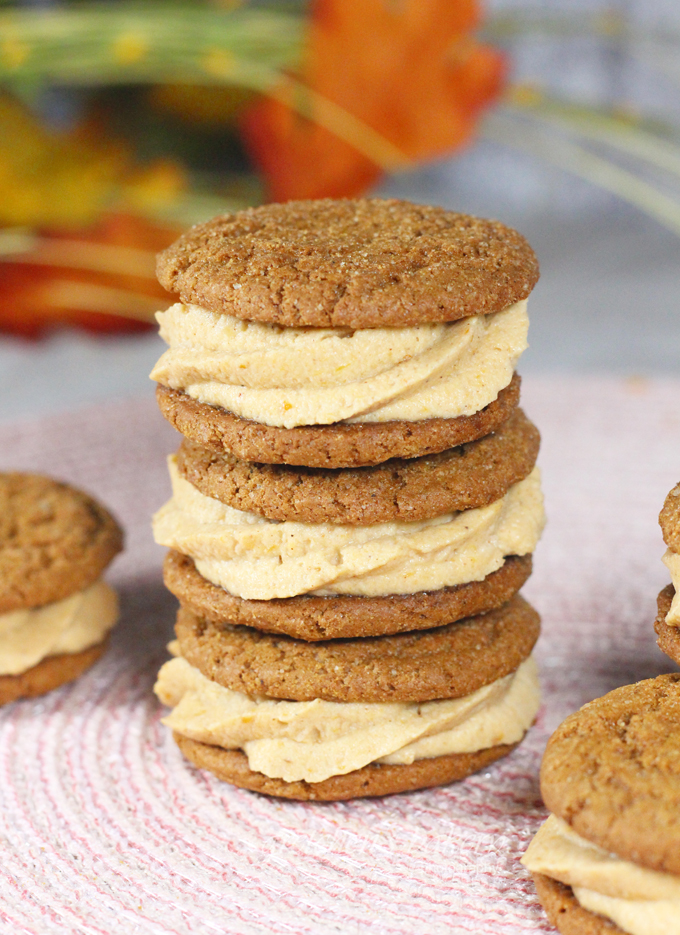 Notes on Vegan Whipped Cream:
I love coconut whipping cream because it whips perfectly and gets more stable as it is stored in the refrigerator
The downside though, is that the cost of this brand per pint is actually astronomical
But I suppose if you calculate your time and the cost of my coconut oil and soy milk recipe for the
Homemade version of Heavy Whipping Cream ~ it would probably be comparable.
The good thing is this recipe will accommodate any vegan whipped cream you choose!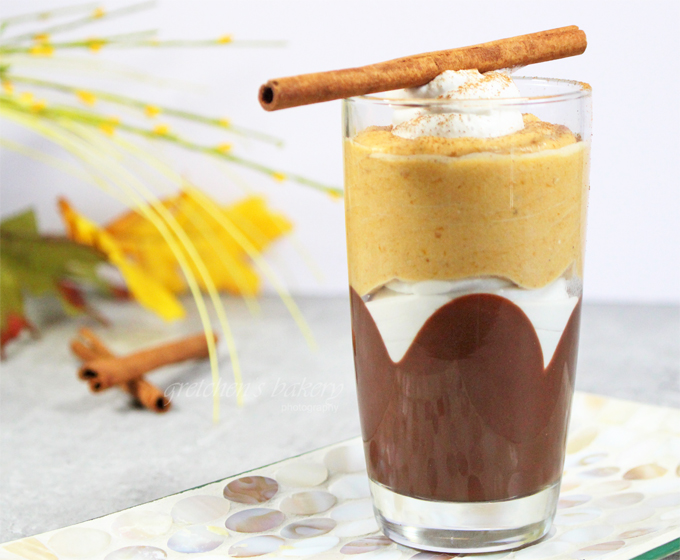 More Notes For Success:
The agar in the recipe is only necessary of you plant to use this mousse as a filling for cakes & pastries
If you are simply serving in glasses you can leave the agar out altogether
Be very careful on the measuring of agar in your recipes it can go from a perfect set to a rubber tire with just a pinch too much
It is important to boil agar in order for it to activate it's gelling properties
But you must cool the mousse base before adding the whipped cream or you will melt everything
The rule of thumb for using agar in desserts is that ½ teaspoon will set 1 cup of liquid to firm
So I typically use half that amount for a softer set, not to mention I am using 900 gel strength agar
For more information about Agar in general click here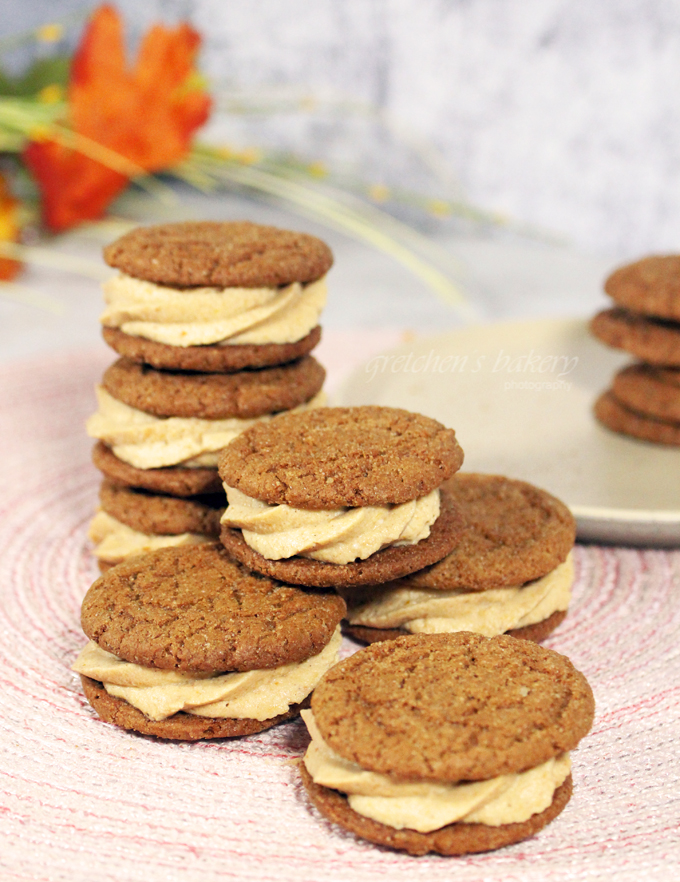 Since white chocolate is the main ingredient as the base of this recipe, I do not have a good suggestion for an alternative.
You would need a completely different recipe if you cannot get vegan white chocolate.
I use King David brand Vegan White Chocolate for all my recipes
*not sponsored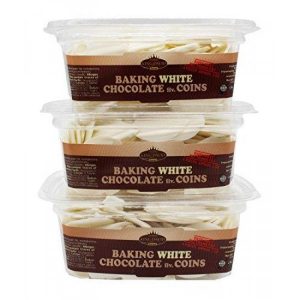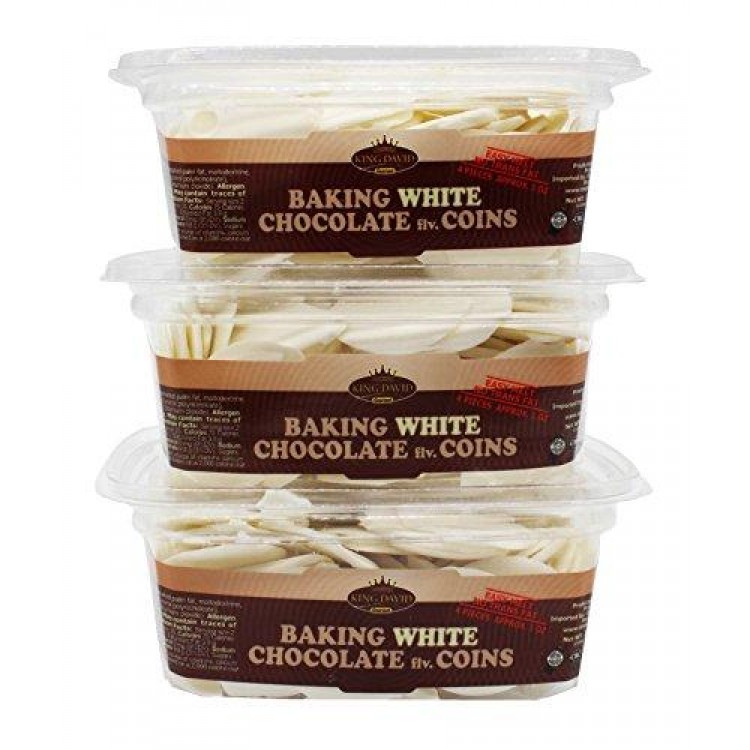 CLICK HERE FOR THE FULL YOUTUBE VIDEO TUTORIAL FOR HOW TO MAKE THIS PUMPKIN MOUSSE RECIPE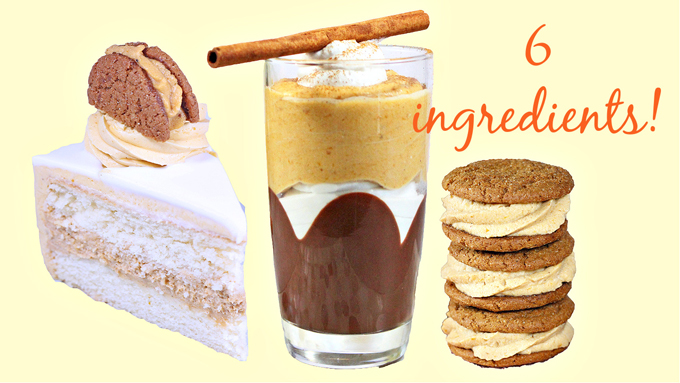 For more mousse recipes click the links below
Chocolate Covered Strawberry Mousse Cake
Vegan Peanut Butter Mousse Cake
Vegan Pumpkin Mousse Recipe
I am using the SILK Brand Pumpkin Spice Coffee Creamer (*not sponsored) for this recipe today, if you do not have that you can use any plant milk of your choice instead but be sure to add about 2 TBS - ¼ cup additional sugar to the recipe
If serving this recipe in glasses you can omit the agar altogether
Ingredients
Canned Pumpkin 1 cup (250g)
Pumpkin Spice Creamer *optional you can use any plant milk instead ½ cup (118ml)
Vegan White Chocolate ¾ cup (130g)
Pumpkin Pie Spice 2 teaspoons
Sugar ¼ cup (50g)
Vegan Whipped Cream 2 cups whipped volume **1 full pint liquid heavy whipping cream
Agar 1 teaspoon
Instructions
Whip the vegan heavy whipping cream to medium firm peaks~ reserve in the refrigerator until needed.
In a small sauce pot combine the Pumpkin Spice flavored creamer *or plant milk with the vegan white chocolate, spices and optional sugar
Whisking constantly over medium heat until the white chocolate is dissolved and the spices release their oils for full flavor
Add the agar *if using * see note above* ~ and bring to a full boil~ agar liquids will swell up when boiling to a thick frothy liquid, be careful it doesn't over flow~ stirring constantly to keep from scorching the bottom
It is not necessary to fully boil this mixture if you are NOT using the agar.
Pour this mixture over the canned pumpkin in a large bowl and whisk smooth
Allow to cool before folding in the whipped cream
I find it is best to construct vegan mousse cakes right away so the mousse sets IN THE CAKE rather than scooping from a bowl to build the cake later.
The mousse will set more stable this way and have less chance of oozing out of your cake once it is built. *see video tutorial for the Pumpkin Mousse Cake Recipe
If serving in glasses pour into the glasses immediately to set
Notes
Pumpkin Mousse and any desserts made with it, must be kept refrigerated at all times and will stay fresh for up to 6 days


I do not like to freeze pumpkin mousse, I find it gets watery on the thaw, it is best to make it and use it right away in whatever cake, pastry or pour into glasses immediately