Gingersnap Cookies ~ the cookie that bites you back!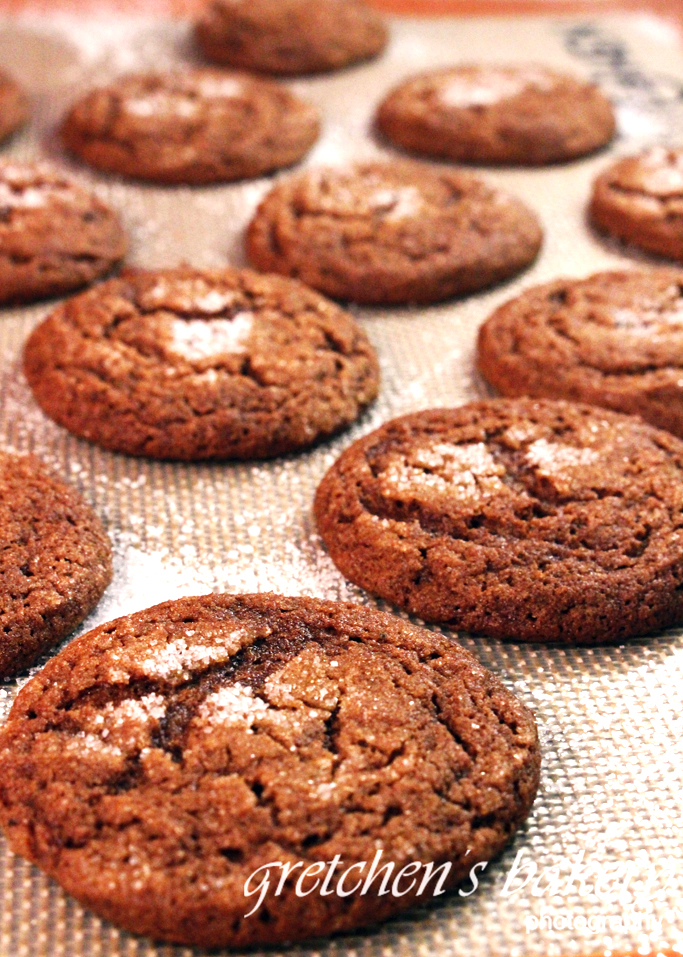 I love gingersnap cookies so much that the recipe below makes close to 4 dozen at a time!
Wait! They are small!
Let's just say forty cookies came out of the oven ten minutes ago and there's only thirty left
PS- I'm the only one in the house!
Don't judge me until you try them for yourself!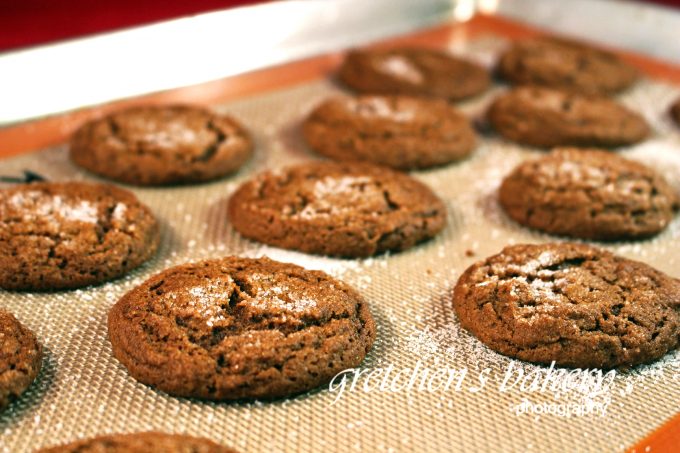 Then we'll see who can only eat one!
Gingersnap Cookies can become very addictive
But if you have some self control you can turn these little gems into so many other desserts!
Since we are in the thick of fall flavors
These gingersnap cookies are the perfect sandwich for my awesome pumpkin mousse recipe!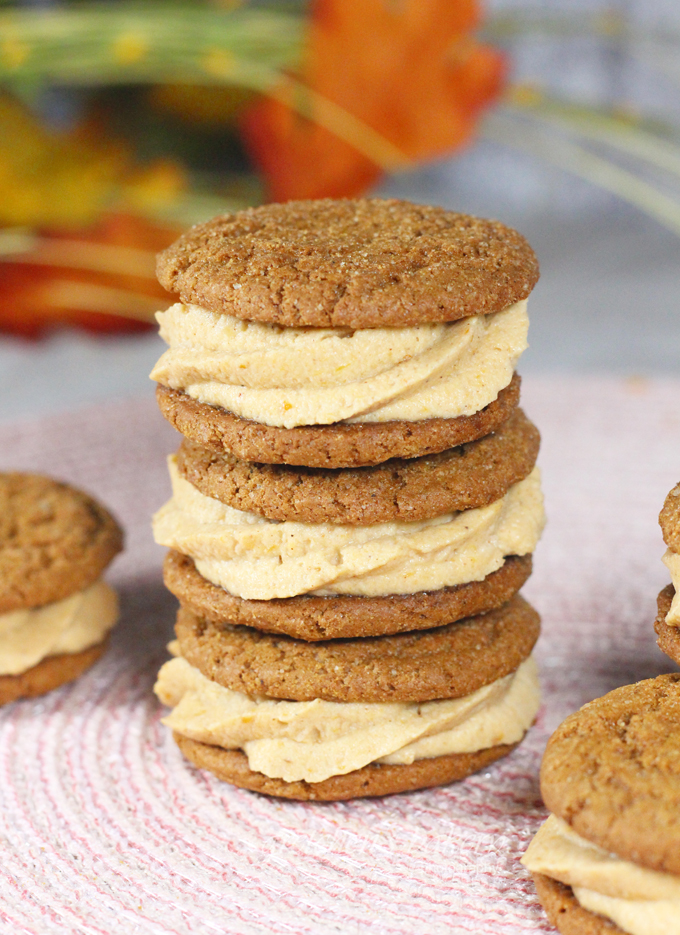 Not to mention it's a great alternative to graham crackers for your cheesecake crust!
There is no video for this recipe, but it's just a simple creaming method cookie recipe
For more awesome cookie recipes click the links below!
Butter Pecan Chocolate Chip Cookies

[Vegan Gingersnap Cookies
Serves:
approx 40- ½ounce cookies
Ingredients
Vegan Butter ¾ cup (150g)
Dark Brown Sugar 1 cup (210g)
Molasses ¼ cup (60ml) (85g)
Vanilla Extract 1 teaspoon (5ml)
Ground Flax Seeds 1 Tablespoon (8g)
Hot Water 3 Tablespoons (45ml)
All Purpose Flour 2 cups (260g)
Unsweetened Cocoa Powder 1 Tablespoon (6g)
Baking Soda 1¾ teaspoons
Baking Powder ¼ teaspoon
Ground Cinnamon ½ teaspoon
Ground Cloves ¼ teaspoon
Ground Ginger 1 teaspoon
Instructions
Combine the ground flax seed with the hot water and whisk smooth
Let stand for at least 5 minutes to thicken to a paste
Cream the vegan butter with the sugar until light and fluffy about 3-5 minutes
Add the flax paste and whip on high speed for 10 seconds to emulsify
Add the molasses and vanilla extract and mix well
Sift together the flour, cocoa powder, baking soda & powder and the spices
Add the dry ingredients to the creamed mixture all at once and cream to a smooth dough
Scoop the dough with a #100 Scoop onto a parchment lined sheet pan and sprinkle each dough ball with granulated or course sugar
Start preheating the oven to 350°F and place the scooped cookies into the refrigerator .
Once the oven comes to temperature, bake for 12 minutes
Notes
Cookie dough can be frozen for up to 1 month, wrapped well to prevent freezer burn. Thaw and bake as usual

Baked cookies should be stored in an airtight container for up to 2 weeks at room temperature