Do you know how easy it is?
With just two ingredients you can make vegan truffles in no time!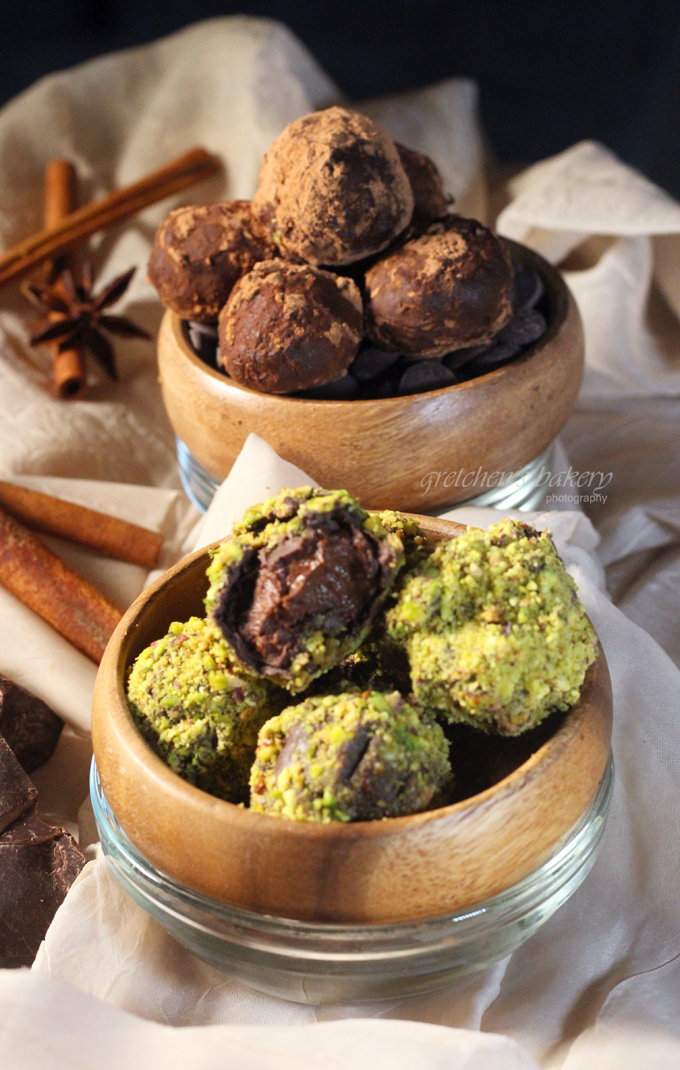 Good quality chocolate and some plant milk is all you need
But if you have a sophisticated palette for creating flavor combinations
You can create hundreds of different truffles that would put Godiva to shame!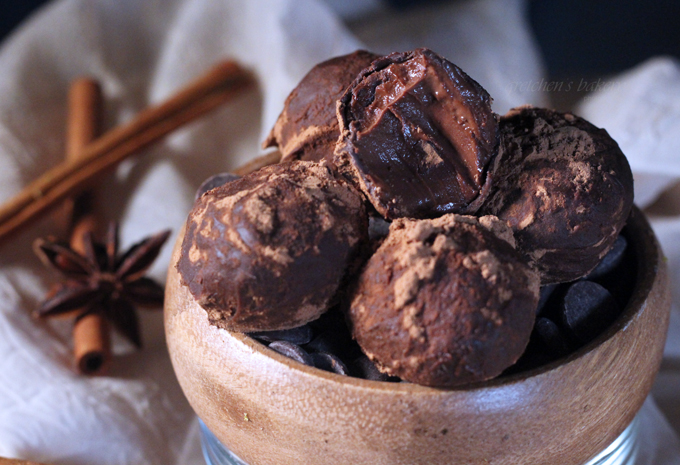 Spices, liquors, zests and infusions take the most basic two ingredient truffle recipe to new heights!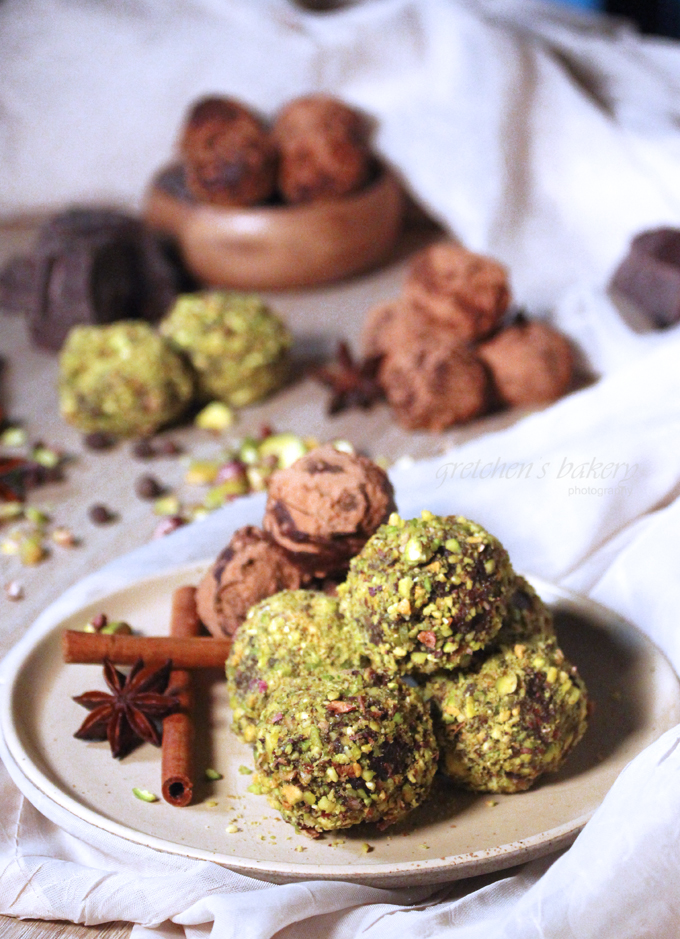 Basically a truffle is nothing more than a ganache recipe that is scooped and rolled
Into bite sized morsels of pure simplicity
It's important to use a good quality chocolate since really that's the only ingredient besides the plant milk
Since non vegan truffles are made with the highest fat heavy cream from cow dairy
Using a plant milk with the highest fat content like soy milk or coconut milk is the best way to go
But honestly you can use whatever plant milk you like the best
However the higher fat milks yield the creamier results
To learn more about making ganache I have a full video tutorial explaining the details
With more information about different ratios of chocolate to plant milk depending on what you are making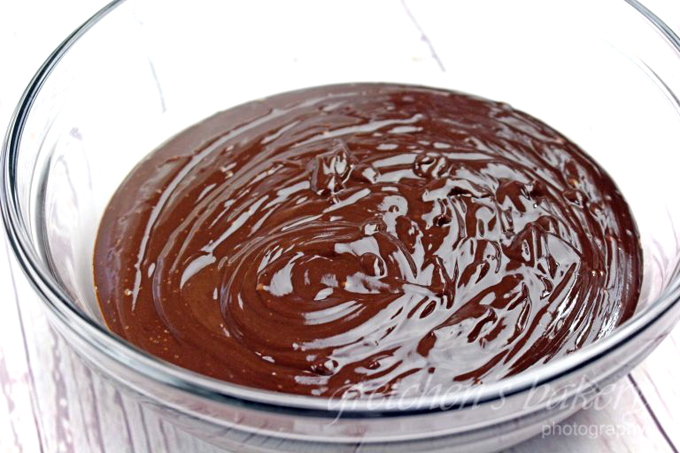 But for the Christmas Spiced Truffle Recipe listed below and as show here
Be sure to watch the full YouTube video tutorial for the amazing infusion of flavors!
CLICK HERE FOR THE YOUTUBE VIDEO TUTORIAL FOR HOW TO MAKE VEGAN TRUFFLES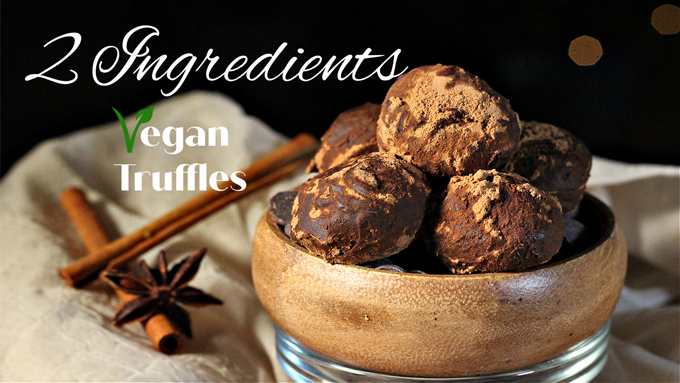 Notes for Success:
If you watch the full length video tutorial for the making of the truffles
I mentioned that for truffles I don't use a 1:1 ratio of plant milk to chocolate
Keep in mind that 1:1 ratios are measured by volume not be weight
So for example a 1:1 ganache would be 1 cup of chocolate : 1 cup of cream which is definitely not the same as a 1:1 weight measure.
This is a good ratio for drips on cakes or for covering a cake in ganache
But I like to use slightly more chocolate for a thicker setting when making truffles
Not to mention plant milk is thinner than the traditional cow heavy cream that were used to use
So that in itself is going to make a thinner ganache which is why I like to add 25% more chocolate to the base recipe
This ratio is still the softest and creamiest setting for a truffle filling
Follow the chart below for varying setting for your truffles filling.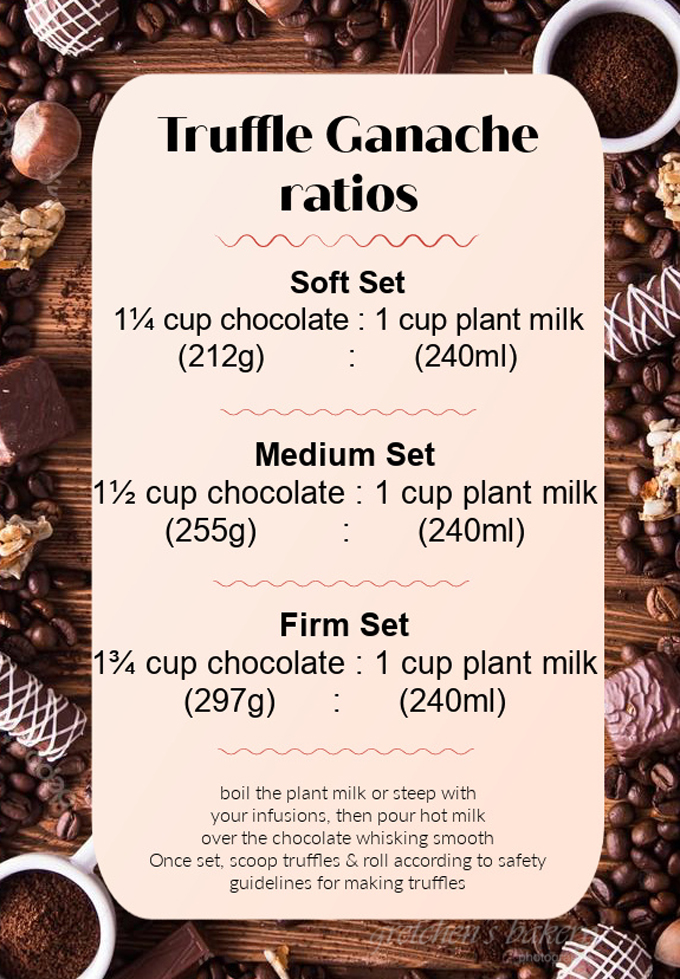 Keeping in mind that if you are adding things like liquors and preserves or pastes to the filling
You would want to go with the firmest setting listed to compensate for the added liquid ingredients
You can add up to 4 Tablespoons of any liquor you like, but average amount would be closer to 2 tablespoons per recipe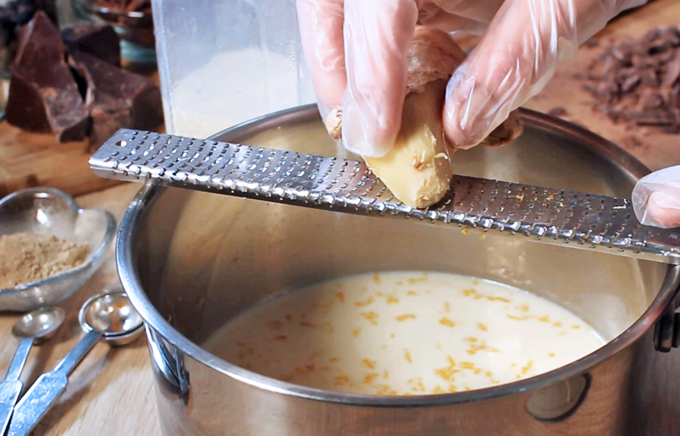 Infusions like zest, vanilla beans, coffee beans or granules, spices and herbs are to be strained out once adding to the chocolate
It is best to let these infusions steep for at least 3 hours
Although for the most flavor allowing it to steep overnight is ideal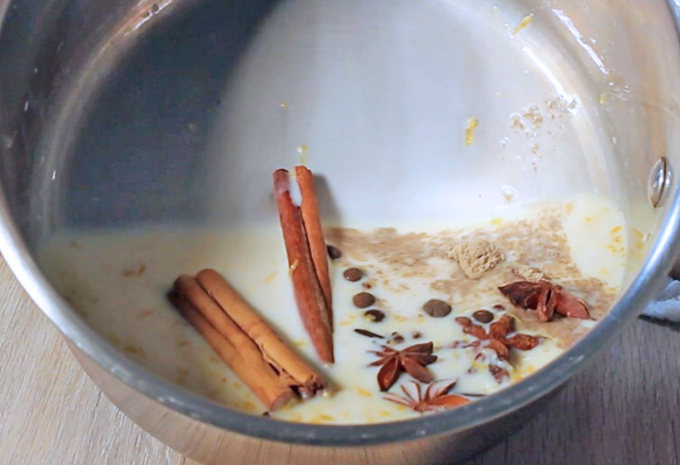 Just be sure to do this in the refrigerator after bringing the mixture to a boil and allowing it to cool slowly at room temperature.
Safety Notes for Truffle Making:
Since truffles are meant to be eaten at room temperature and also stored at a very cool room temperature (usually 65°F)
It is very important to follow strict safety guidelines when making an d especially rolling truffles.
Also wear gloves when handling ganache for rolling into truffles.
Our hands have bacteria on them that if it is transferred to the truffle and then coated in chocolate
You run the risk of breeding molds and bacteria inside the chocolate coating that would not be visible until someone takes a bite
Additionally in the video you will see that because the environment I was working was so extremely hot, I had to put my truffles in and out of the freezer/refrigerator as I worked.
This caused severe condensation that would also pose a problem if I was to store the truffles at room temperature
Professional chocolatiers work in temperature controlled environments that prevent this type of thing from occurring
So if your environment is not ideal while working with truffles, please always store your truffles in the refrigerator for safety
But bring to room temperature for several hours (up to 1 day) before serving.
CLICK HERE FOR KING DAVID NO TEMPERING CHOCOLATE COATING
CLICK HERE FOR HOW TO TEMPER CHOCOLATE COUVERTURE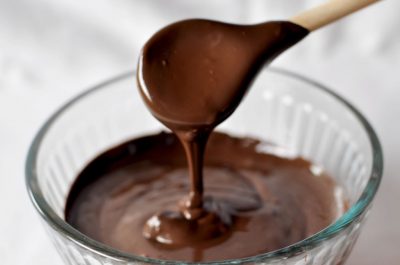 More about chocolate
The highest quality couverture chocolate is best for a truffle recipe since it is just 2 ingredients, you really want the quality to be up there
I talk about Callebaut which is a very good chocolate but basically you will look for the % listed on the chocolate
Cocoa percentage refers to the amount of chocolate liquor, cocoa butter, and cocoa powder that's in a chocolate product\
Bittersweet chocolate often has around 70%, with added sugar and other fillers depending on manufacturer.
Semisweet chocolate has at least 35 percent but usually hovers around 55%
I typically use a 55-60% chocolate
It all comes down to taste preferences
For more recipes using ganache click the links below!
No Bake Chocolate Raspberry Ganache Tart
Hazelnut Sponge Cake with Truffle Ganache Filling
Christmas Truffles
The prep time listed below is mostly the time to steep the infusion into the plant milk, this is not an active working 3 hours.
Ingredients
Good Quality Chocolate 1¼ cup (221g)
Highest Fat Plant Milk 1 cup (240ml)
Zest from a medium Orange Approx 2 teaspoons
Anise pods 4 or ⅛ tsp ground
Clove Buds 6 or ⅛ tsp ground
Ground Cardamom ½ teaspoon
Cinnamon Sticks 2 (3" long) or ½ teaspoon ground
Allspice Berries 4 or pinch of ground allspice
Fresh ginger grated 2 teaspoons or ½ teaspoon ground
For the dipping:
Or Couverture that must be tempered
Optional Roll in's:
Ground Pistachios 1 cup finely chopped
Cocoa powder ¼ cup
Instructions
In a medium sauce pot combine the plant milk with all the spices, ginger & zest and bring to a boil over medium to high heat
Remove from the heat, cover and slowly cool at room temperature then refrigerate it overnight for best infusion
Return the plant milk to a boil and then pour it through a strainer over the finely chopped chocolate in a medium bowl
Whisk to smooth then let it cool at room temperature until set
You can refrigerate it if you need to speed the process
Once the ganache is firm and ready to scoop, using a #100 scoop (approx 2¼ teaspoons per scoop) scoop into balls and place on a parchment lined sheet pan
Roll the ganache balls into nicer shaped rounds and refrigerate to get cold again,
Meanwhile melt & temper your vegan chocolate for dipping & get your roll-in's ready
Watch the full length video tutorial for the professional tip on how to coat the truffles in a very thin coating of chocoalte.
Otherwise dip the truffles into the melted/tempered chocolate and roll into your desired coatings.
Notes
Truffles are best eaten at room temperature and can be stored at room temperature for a week or more as long as you have followed the safety guidelines for making truffles.
Refrigeration is a good idea for longer/safer storage, just bring them to room temperature before serving.
Refrigerated truffles can be stored for up to 1 month as long as you followed the safety guidelines for making truffles!

Freezing truffles is not ideal as they will sweat upon thawing, however it can be done and they will stay fresh for up to 3 months wrapped airtight.