Whoopie! It's my birthday!
Ok, ok, so my birthday was last week, and I celebrated with a delectable German Chocolate Cake!
But now that I ate that whole thing, let's keep the cake coming!
With Birthday Cake Whoopie Pies!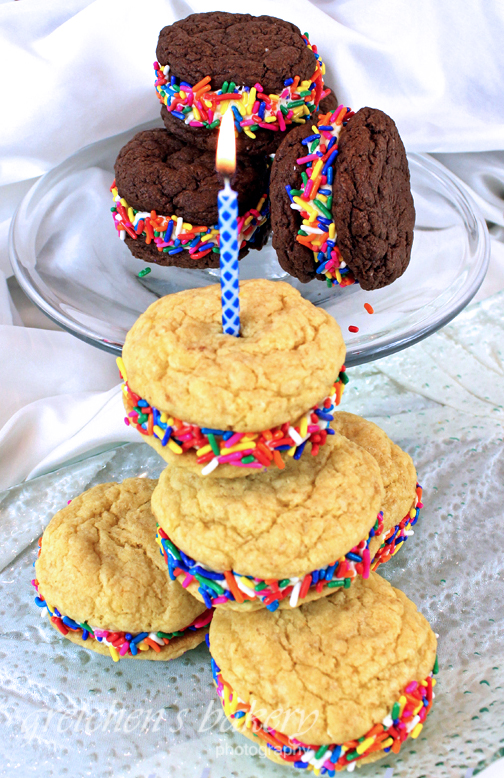 What a simple and really fun offering rather than a traditional birthday cake this year!
Birthday Cake Whoopie Pies are so easy to make with minimal ingredients and very little time needed!
If you follow Vegan The Way recipe for Cake Box Mix Cookies you are half way there!
Then just whip up my recipe for The Best Vegan Buttercream and voila!
But wait, is it a cake? Or is it a cookie?
To me, it is a perfect cross between both!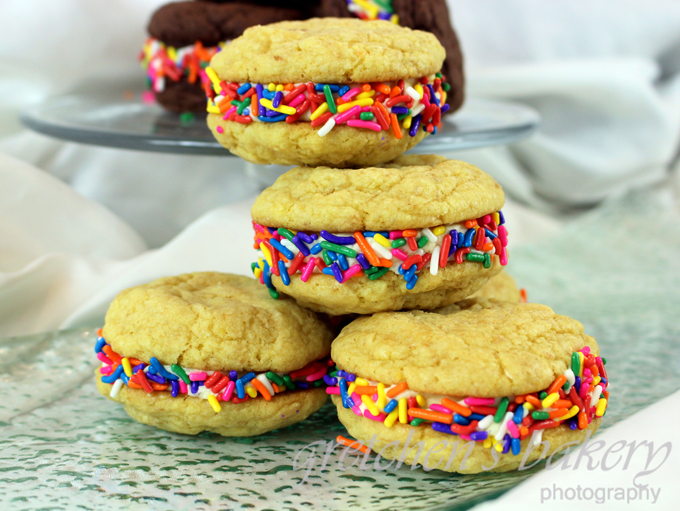 Not exactly crispy like a cookie "should be" and not super moist and crumbly like a cake would be.
These are soft and chewy with a slight crisp outside
That slight crisp outside goes away after the first day though, but if you are like me so do these Birthday Whoopie Pies!
As I mention in the video below you can fill these with just about any flavor combo you can think of!
I have a helpful article for How to Flavor Your Buttercreams that will get you on your way to dozens of flavors with just 1 Recipe!!
You can even make your own homemade Vegan Sprinkles with my awesome recipe here!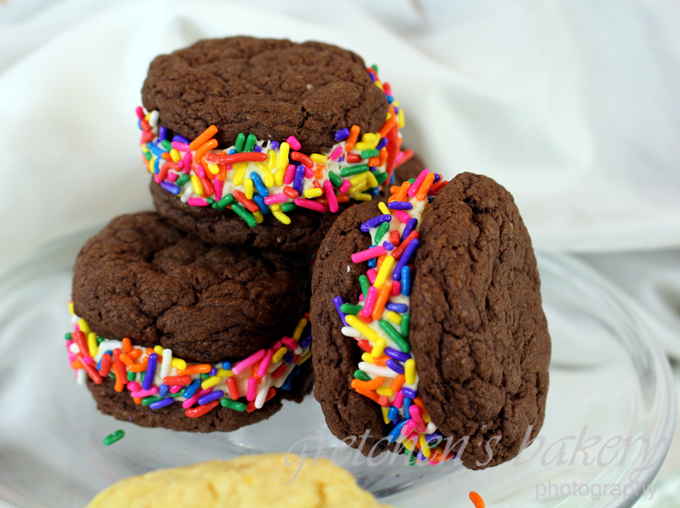 CLICK HERE FOR THE FULL YOUTUBE VIDEO TUTORIAL FOR HOW TO MAKE THESE!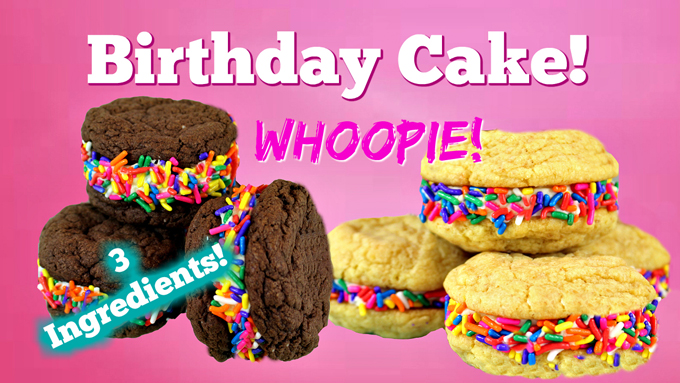 Birthday Cake Whoopie Pies
Instructions
Follow the instructions for how to mix the cake mix cookies at Vegan The Way
Prepare your favorite recipe for vegan buttercream and then choose your flavors and sprinkles or dippings.
Once the cake mix cookies are fully cooled fill the with your buttercream and then sandwich them together, roll in sprinkles, nuts, toasted coconut etc....
Notes
Birthday Cake Whoopie Pies will stay fresh for up to 5 days in an airtight container at room temperature.

You can freeze them for up to 2 months wrapped well