Everyone asking for seconds when you serve up this apple lasagna!
Another no bake dessert you are going to fall in love with!
Layers of sauteed cinnamon apples, graham crackers & cream cheese mousse!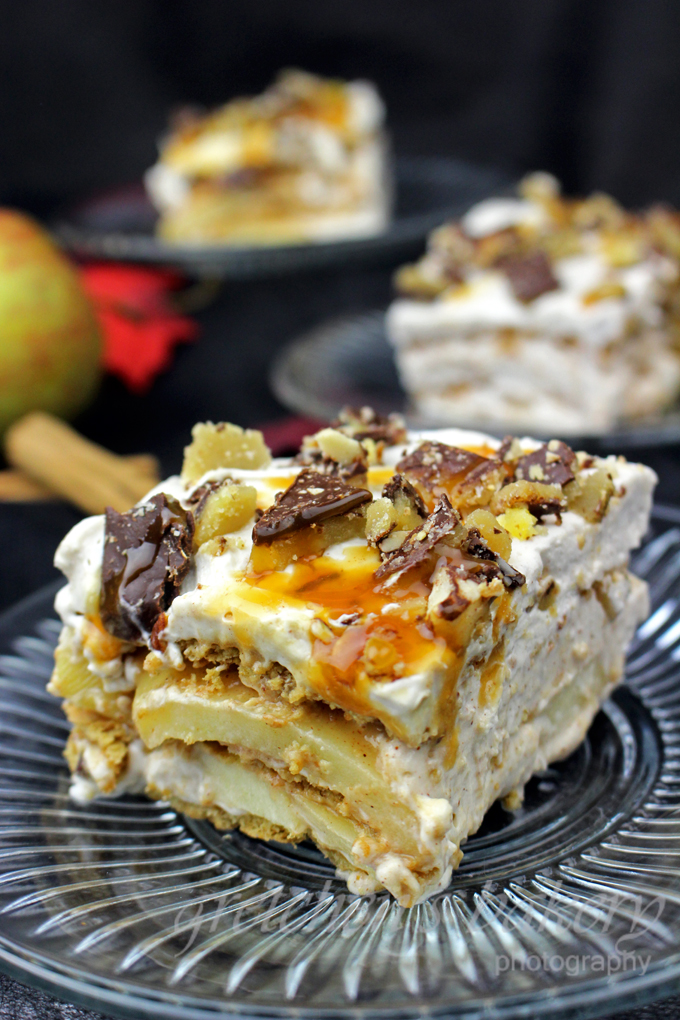 I don't make my own graham crackers but if you do by all means get down with your bad self
But for the lazier of us we have Nabisco original graham crackers to help us out as they are accidentally vegan with no honey added.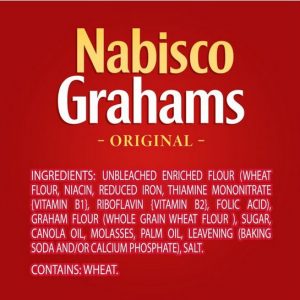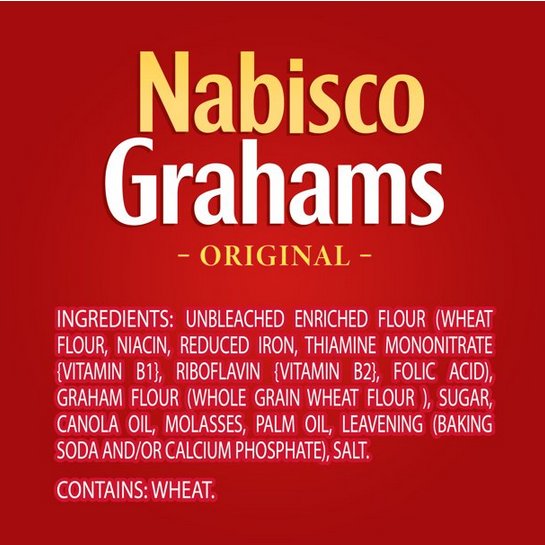 Vegan Toffee makes this Apple Lasagna complete with a slight buttery crunch to each bite.
The Vegan Toffee Recipe is courtesy of Vegan Kitchen Magick and is probably the most difficult part of the entire recipe, but I still wouldn't recommend you skip it!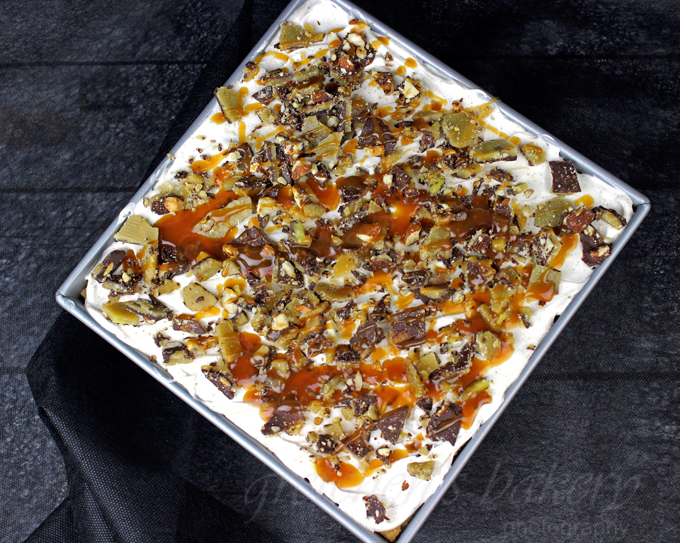 A dose of brandy for the sautéed cinnamon apples but for those who are alcohol free just sub in apple juice instead!
CLICK HERE FOR THE FULL YOUTUBE VIDEO TUTORIAL FOR HOW TO MAKE THIS APPLE LASAGNA RECIPE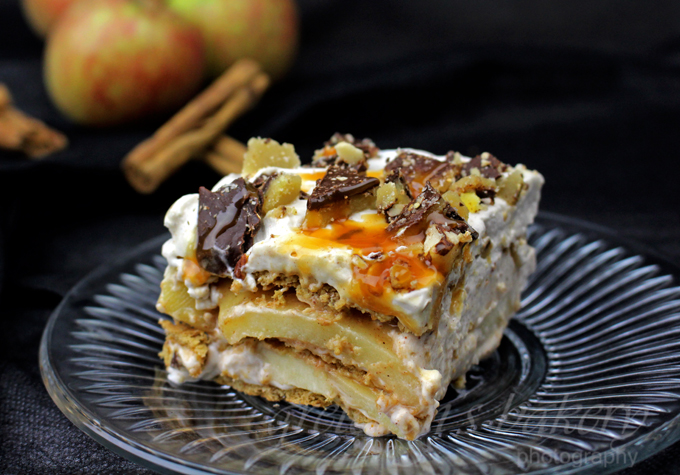 Notes for Success:
Vegan Lactic Acid is what gives cream cheese desserts their signature tang, if you do not have it or do not want to buy it you can use apple cider vinegar instead in the same amount as listed
Any brand of vegan cream cheese is fine for no bake recipes, I have only had trouble with various brands when baking cheesecakes
Of course you can make your life really easy by just using a cinnamon whipped cream between the layers and forget about the cream cheese mousse!
But you will need closer to 3 or 4 cups of whipped cream this way
We also have so many options to choose from when it comes to vegan whipped cream
SILK Brand Heavy Whipping Cream is fast becoming my favorite *not sponsored, but there are more options click here to see more!
Yield: serves 12-16 people
Apple Lasagna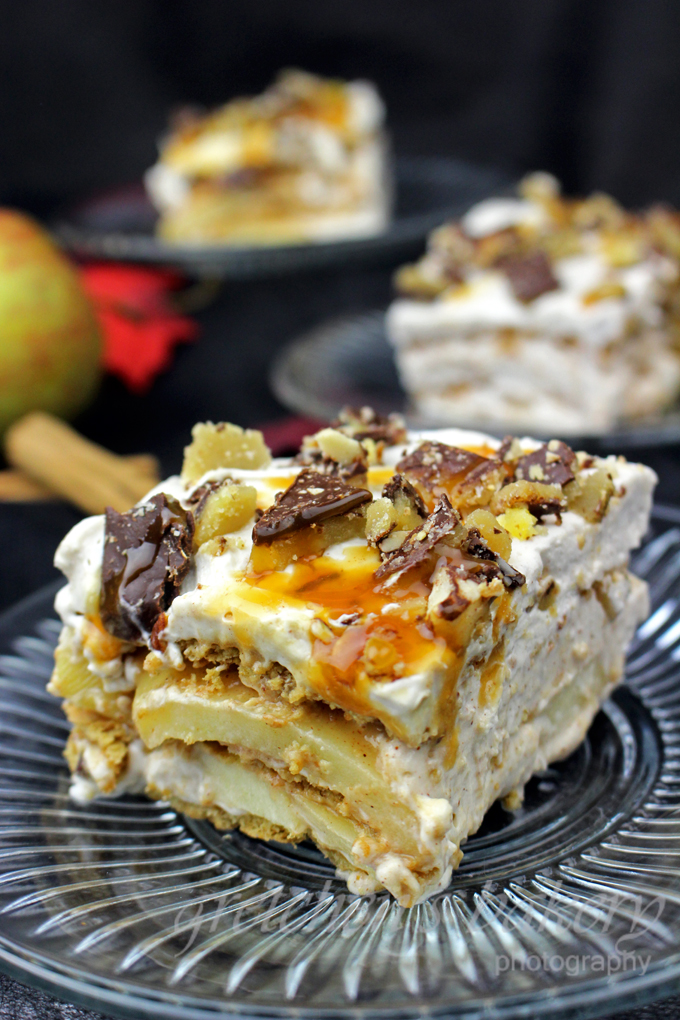 Ingredients
1 Box of Nabisco Graham Crackers (you will use 2½ packages from the box)
For the Apples:
3-4 medium sized apples peeled & sliced to about 1/8 inch thick
Light Brown Sugar ¼ cup (50g)
All Purpose Flour 1 Tablespoon
Cinnamon ½ teaspoon
Ground Ginger ¼ teaspoon
Ground Nutmeg ¼ teaspoon
Brandy 3 Tablespoons *optional
Maple Syrup 1 Tablespoon
Vegan Butter 1 Tablespoon
For the Cream Cheese Mousse:
2 Packages Vegan Cream Cheese (454g) *see notes
Confectioners Sugar 1 cup (120g)
2 Cups Vegan Whipped Cream *see notes
Vegan Lactic Acid 2 teaspoons *see ntoes
Vanilla Extract 1 teaspoon
Cinnamon 1 teaspoon
Light Brown Sugar 2 Tablespoons
Instructions
First prepare the apples by melting the vegan butter in a large skillet over high heat and then add the slices apples. Let them cook down for about 5 minutes stirring frequently then add the brown sugar, flour and spices and stir well to combine
Stirring often, let the apples cook down for about 10 minutes, I cover the pan with a lid from time to time to get them nice and steamy.
Add the brandy and the maple syrup and cook until they are tender but not mushy- total time about 15 minutes of cooking
Remove from the heat and cool completely
Prepare the whipping cream for the mousse according to your choice of whipped cream, you will need 2 full cups of whipped cream
Reserve the whipped cream while you prepare the cream cheese mousse base by combining the vegan cream cheese, sifted confectioners sugar, vanilla extract, lactic acid and light brown sugar together in a large mixing bowl (you can use an electric mixer, but vegan cream cheese breaks down very easily and by hand mixing you can be sure you won't turn it into soup!)
Fold the whipped cream into the cream cheese mixture and then get ready to assemble the dessert.
In the bottom of a 9"x9" baking pan arrange the graham crackers
Layer with 1/3 of the mousse mixture and then top with half of the apples.
Layer with more graham crackers, another 1/3 of the mousse and the other half of the apples.
A final layer of graham crackers and the last of the cream cheese mousse.
I sprinkled the entire top with a recipe of Vegan Toffee Bark but this is optional as is the Vegan Caramel Recipe for a drizzle on top
Refrigerate for 3-4 hours before serving, the lasagna actually got better the next day just like a traditional lasagna!
Notes
Apple Lasagna must be kept refrigerated and will stay fresh for up to 5 days