Everyone needs the perfect cupcake recipe and here it is! Chocolate and Vanilla Vegan Fudge Cupcakes.
These are my two go-to recipes that are easy to whip up and the fudge icing can be made while the cupcakes are baking.
You can have two dozen cupcakes in less than 2 hours!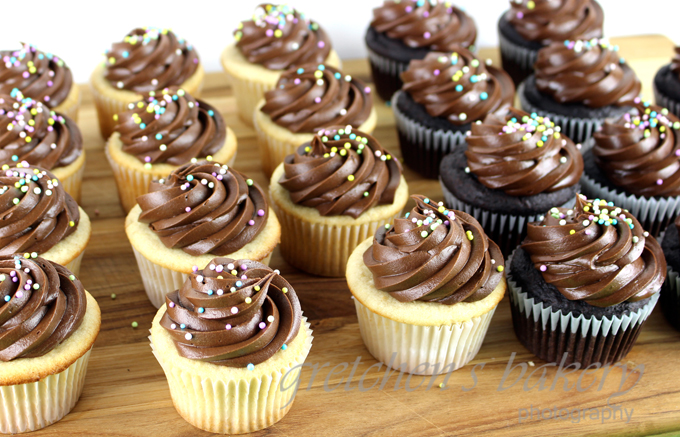 This fudge icing recipe is almost a exact replica of the one I made when I had my bakery.
Only now it veganized and reduced sugar and it's better than ever!
Alternatively you can make up a batch of Ganache Icing instead for a LESS SWEET decadent icing for these cupcakes!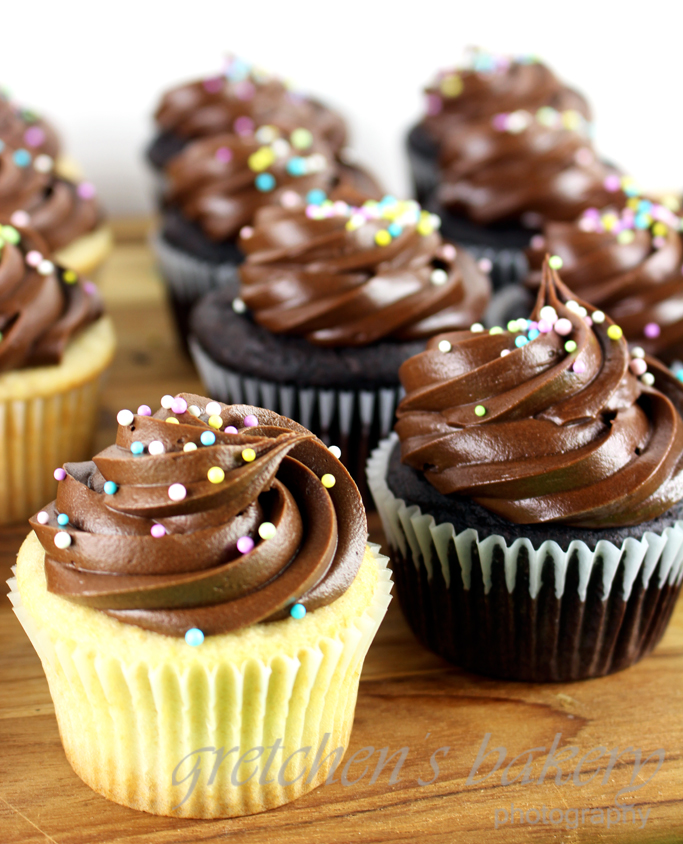 CLICK HERE FOR THE FULL YOUTUBE VIDEO TUTORIAL FOR HOW TO MAKE THESE CUPCAKES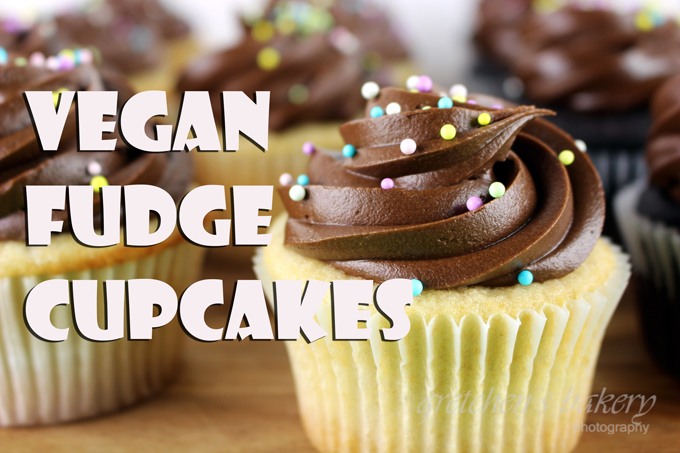 Notes for Success:
Fill the cupcake liners slightly more than half full, each recipe linked for the cake batter will make about 24 cupcakes
You can halve the recipes to make just 12 each, be careful with your math and measuring
For more cupcake recipes click the links below!
Vegan Orange Creamsicle Cupcakes
Yield: 48 cupcakes
Vegan Fudge Cupcakes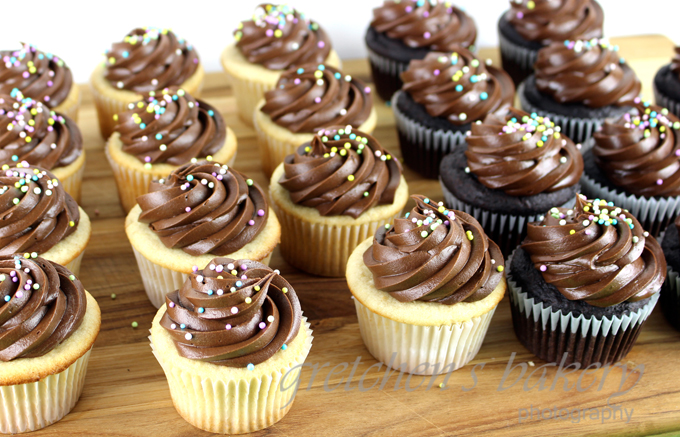 Instructions
Follow the cake recipes according to the recipe linked above and bake the batter in a standard cupcake tin lined with paper liners.
While they are baking prepare the fudge icing or ganache if you prefer
Watch the video tutorial for how to ice these!
Notes
Fudge cupcakes do not have to be refrigerated unless you are in hot climates, They will be fine at room temperature at 75°F for a day or two.
For longer storage refrigerate for up to 5 days~ they will go stale before they go "bad"