When you have the best recipe for carrot cake
It is only natural to turn it into carrot cake cupcakes!
With the best recipe for Cream Cheese Icing around
No vegan cream cheese required which means no refrigeration required!
Simply adding a teaspoon of lactic acid to my buttercream recipe makes a cream cheese icing better than any one I have ever tried!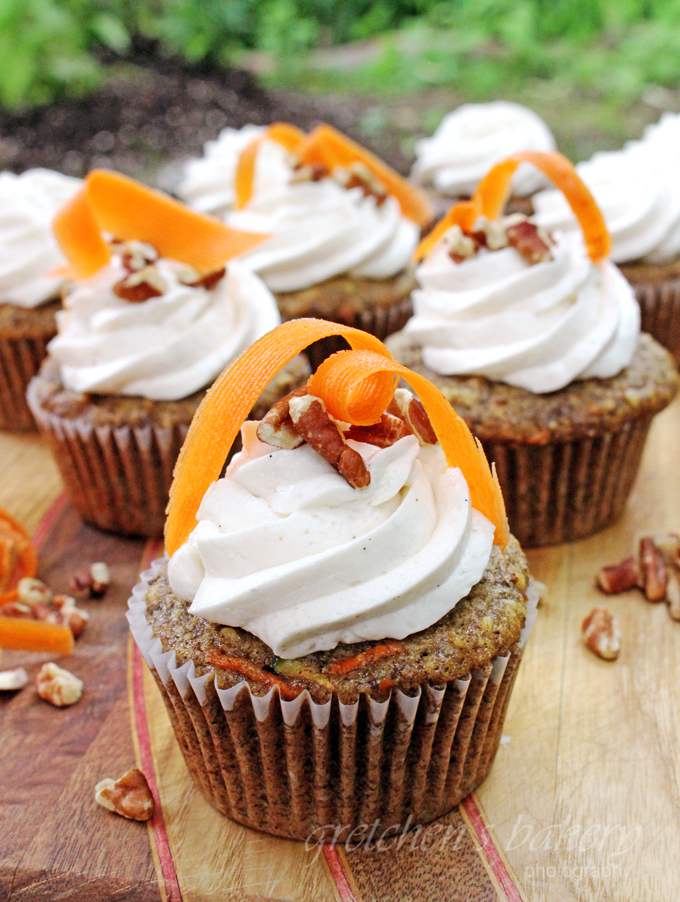 It is a known fact that my carrot cake recipe is the best on around
So if you haven't tried it yet today is your day!
If you are not a fan of the tropical version you can leave out the pineapple and coconut and go traditional with walnuts and raisins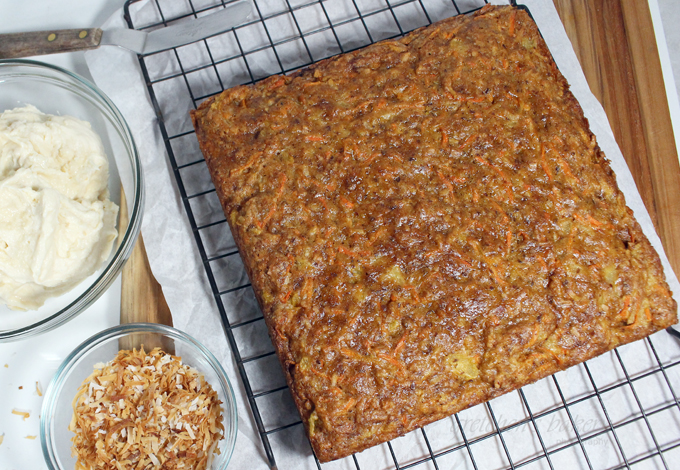 Or just leave those additional ingredients out altogether with no changes necessary to the recipe
CLICK HERE FOR THE YOUTUBE VIDEO TUTORIAL FOR HOW TO MIX THE CARROT CAKE BATTER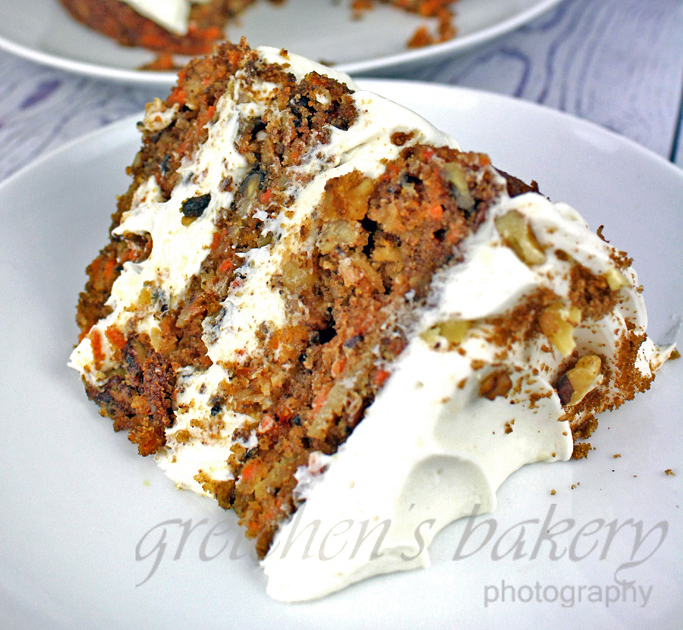 This recipe also bakes perfectly into loaves and bundts and of course cake layers and sheet cakes too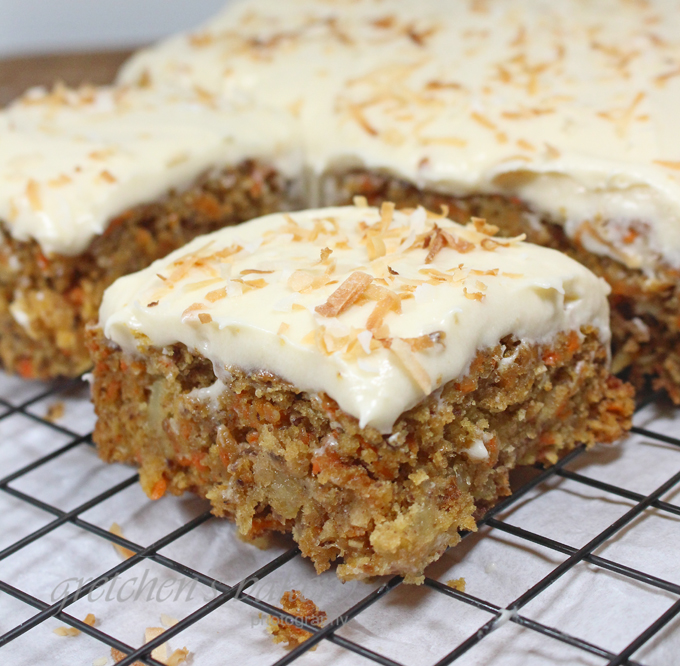 Notes for Success:
If you watch the video tutorial you will see the original recipe for vegan cream cheese icing
I've updated the recipe below to a better more user friendly recipe
Since vegan cream cheese it is an extremely finicky ingredient to work with not to mention it is really hard to find in the stores.
I love this new recipe for 2-2-2 Cream Cheese Icing since it requires no cream cheese and no refrigeration
I use vegan lactic acid for the signature tang that we all know and love with cream cheese icing
If you cannot get Lactic Acid or you don't want to buy it
Apple Cider Vinegar works great too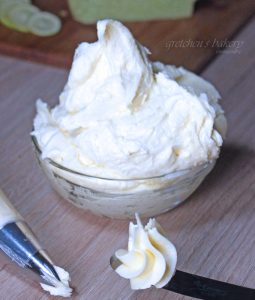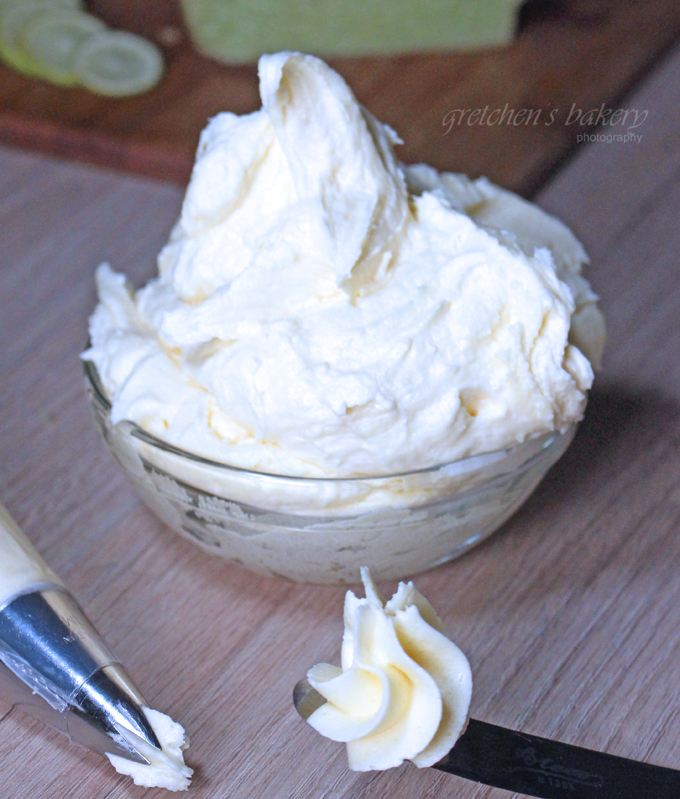 I use flax as the egg replacer in this cake recipe it not only helps to bind the ingredients but it adds moisture as well
If you do not use flax in your recipes you can use any other egg replacer you like equivalent to 2 eggs
If your egg replacer requires reconstituting, use some of the liquid from the recipe do not add more.
Orange zest and the juice is included in the carrot cake recipe and I highly recommend using it!
Orange brings a beautiful unexpected flavor to this already unique cake!
Of course if you don't have it or don't want to include it you may leave it out with no changes to the recipe
For more cupcake recipes click the links below!
Banana Cupcakes with Cream Cheese Frosting
Yield: 18 cupcakes
Carrot Cake Cupcakes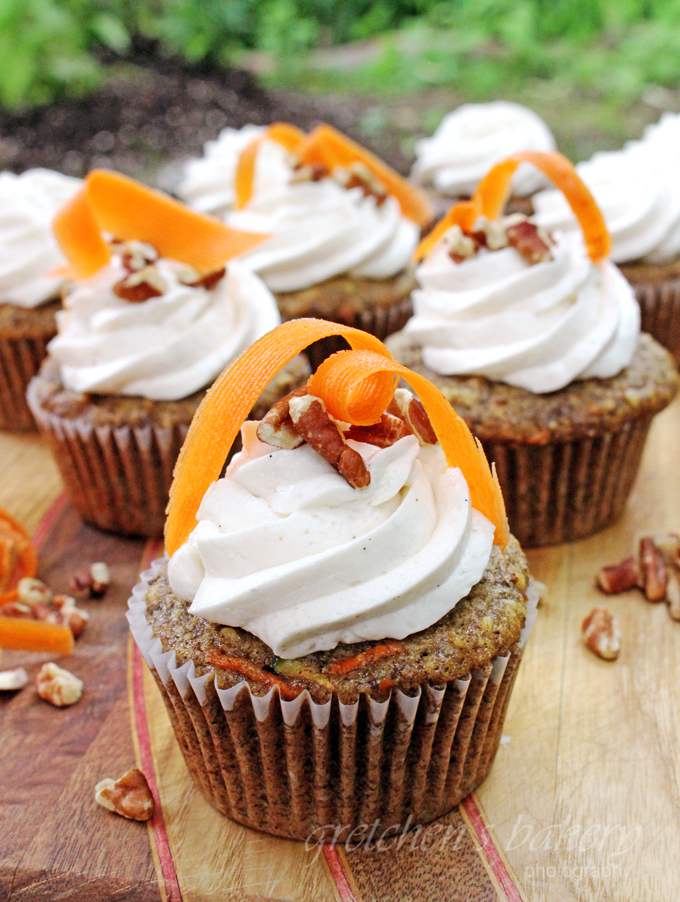 Total Time
2 hours
25 minutes
Ingredients
For the Carrot Cake Cupcakes:
Vegetable Oil ¾ cup (177ml)
All Purpose Flour 1 cup + 2 tablespoons (140g)
Cake Flour ½ cup (60g)
Baking Powder 1 teaspoon (4g)
Baking Soda 1 teaspoon (4g)
Salt ¼ teaspoon
Ground Cinnamon 1¾ teaspoons
Brown Sugar ½ cup (105g)
Granulated Sugar ½ cup (100g)
Ground Flax Seeds 3 Tablespoons (24g)
Hot Water 6 Tablespoons (90ml)
Vanilla Extract 1½ teaspoons (7ml)
Carrots 4 medium (approx 2 cups 250g)
Crushed canned pineapple drained extremely well ¾ cup
Orange Zest & Juice from ¼ large orange approx 1 Tablespoon juice & 1 teaspoon zest
For the 2-2-2 Cream Cheese Icing:
Vegan Lactic Acid 1½ teaspoons
Instructions
Line your cupcake pan(s) with paper liners
Preheat your oven to 350°F
Combine the flax meal with the hot water and let stand to thicken for about 5 minutes
In a large bowl combine both sugars with the oil, vanilla extract, orange zest & juice and the salt, whisk vigorously to incorporate well
Sift together all of the dry ingredients directly into the sugar mixture in the bowl and whisk smooth
Add the grated carrots and drained pineapple and the toasted coconut then mix smooth
Portion batter into the cupcake pans filling about 3/4 of the way full and bake immediately at 350°F in a preheated oven for approximately 25 minutes or when they are springy to the touch when you gently press the centers.
Toothpick test is also a good indicator of done-ness
Cakes are done when a toothpick inserted into the center comes out with moist crumbs not raw batter.
Cool the cupcakes in the pans until they are cool to the touch, then flip them out onto a cooling rack to cool completely
Prepare the cream cheese icing according to the instructions on that recipe post and add the vegan lactic acid powder at the last stage of mixing
Notes
Carrot cake cupcakes with the 2-2-2 cream cheese icing do not have to be refrigerated.
They will stay fresh for about 3 days wrapped loosely at room temperature
For longer storage refrigerate for up to 1 week
Freeze cupcakes wrapped well for up to 1 month