Give me a little individual chocolate bundt cake over a cupcake anyday
There's just something so special about it!
When you give an individual chocolate bundt cake to someone as a gift
Keeping it simple this Valentine's Day is the name of my game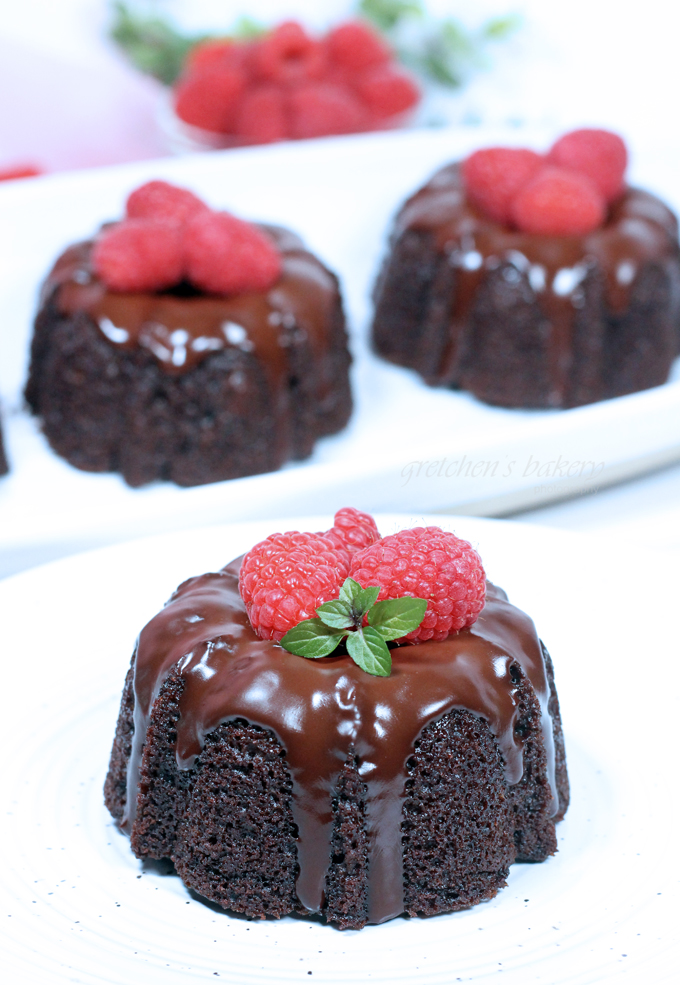 With my one bowl chocolate cake and two ingredient ganache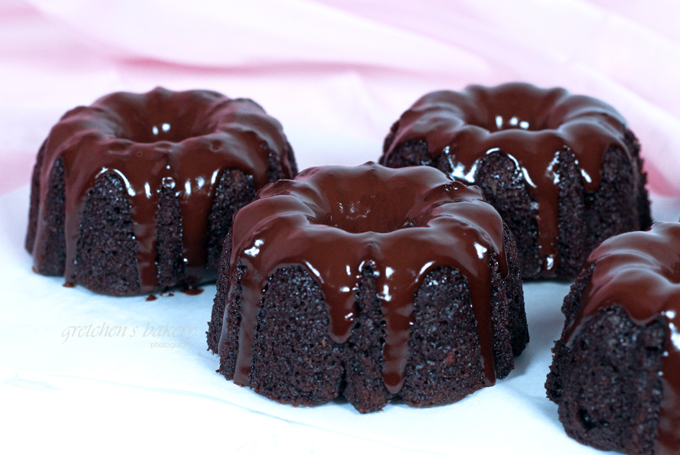 I'm winning hearts all over town!
Each one of my neighbors is getting a surprise chocolate bundt cake in their mailbox this weekend!
Throw on a few raspberries and these little bundts are elegantly transformed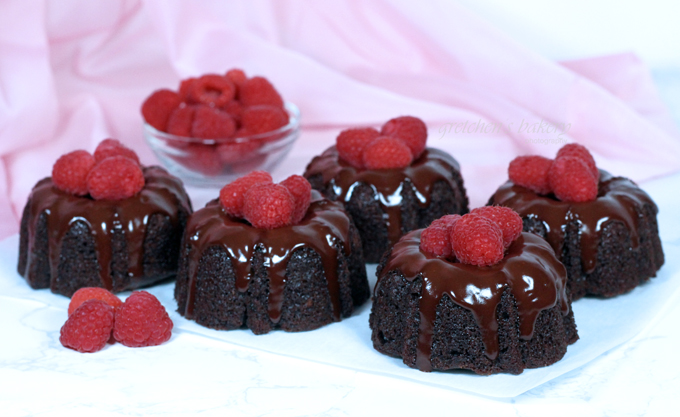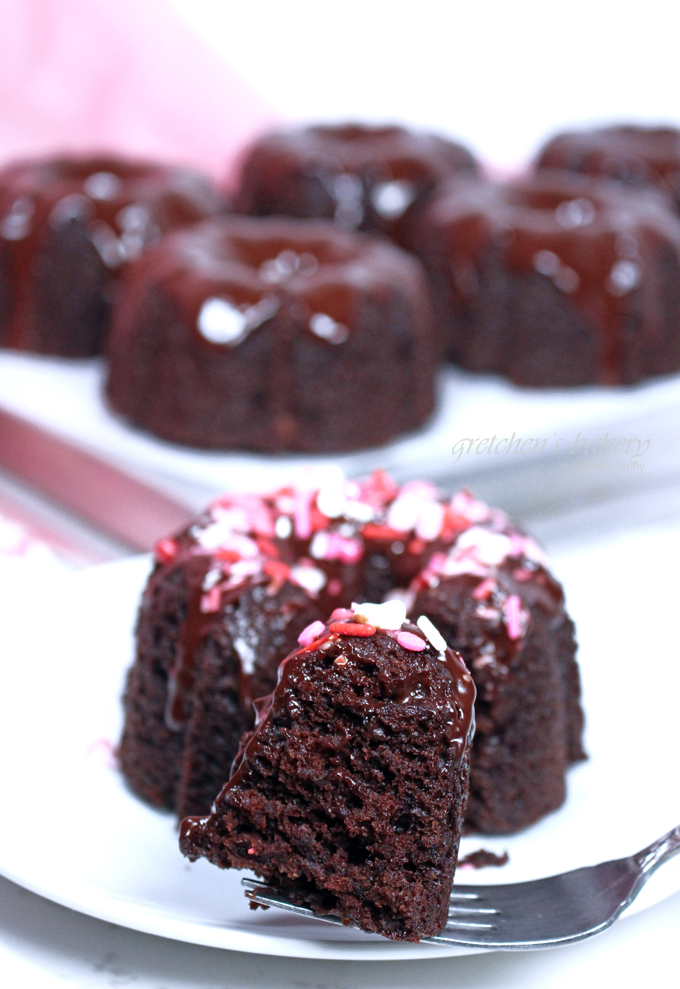 For a larger family style cake just bake all the batter into a 12 cup capacity bundt pan instead
Like I did here with stripes of colored sugar for an awesome modern decor!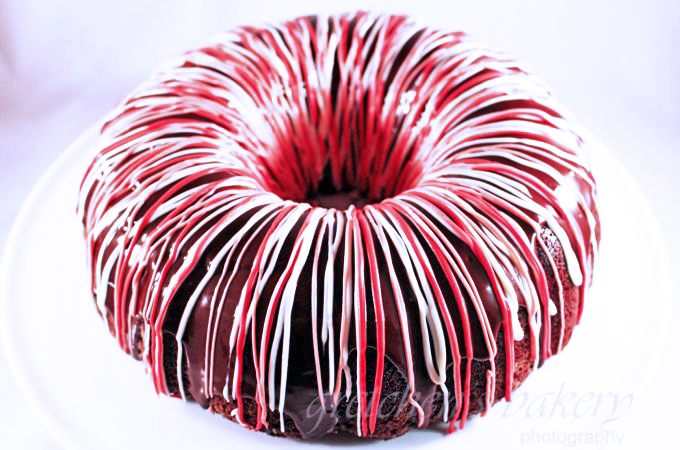 You really don't need a video tutorial for how to make this cake
It's so incredibly easy to just throw everything in a bowl and whisk!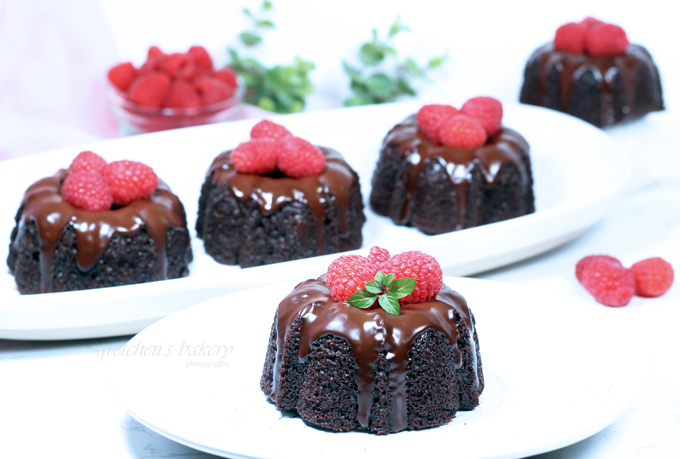 But for those who like to see the process I made a quick YouTube video to show you how!
CLICK HERE FOR THE YOUTUBE VIDEO FOR HOW TO MAKE THE CHOCOLATE CAKE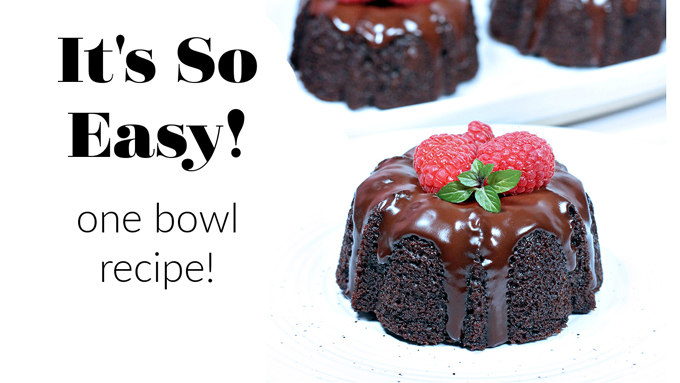 For more recipes using this chocolate cake as the canvas, click the links below!
The Ultimate Vegan Brooklyn Blackout Cake
Yield: serves 12 ppl
Chocolate Bundt Cake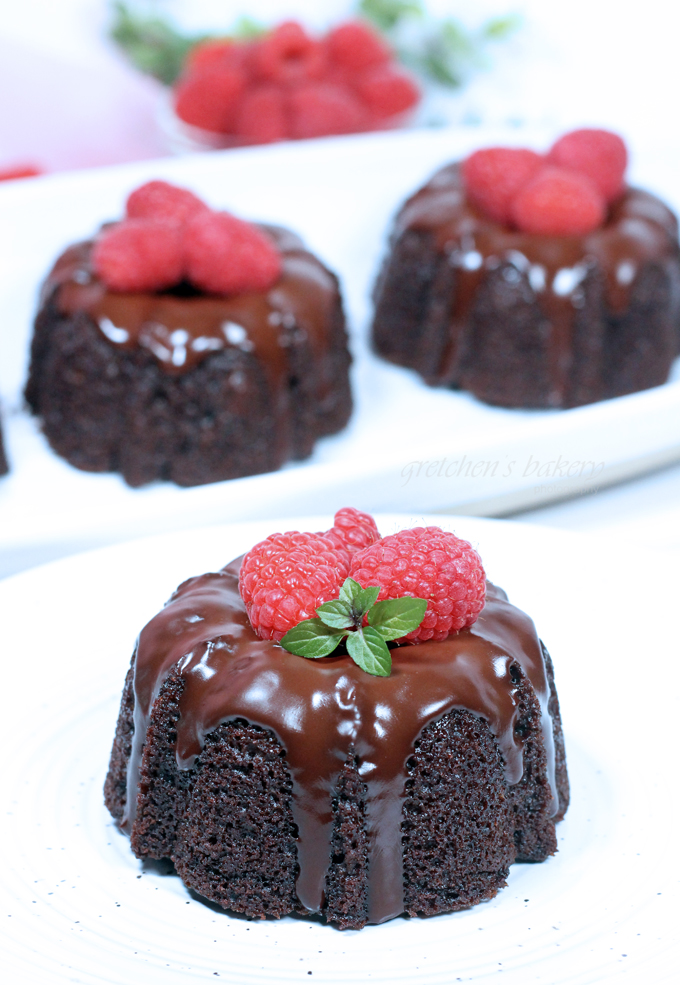 Instructions
Be sure to grease your bundt pans extra well! They are notorious for sticking!
Preheat the oven to 350°F and mix the recipe for the chocolate cake according to the instructions on that recipe post.
The mini bundt cakes baked for 20 minutes exactly
Meanwhile prepare the ganache according to the instructions on tha tblog post and once the mini bundt cakes are cooled turn them out onto a cooling rack and drizzle each one with warm ganache
Top with fresh raspberries
Notes
Chocolate bundt cake will stay fresh at room temperature for up to 5 days wrapped loosely

Top the cakes with raspberries just before serving