Three simple recipes is all you need to make this perfect Salted Caramel Cake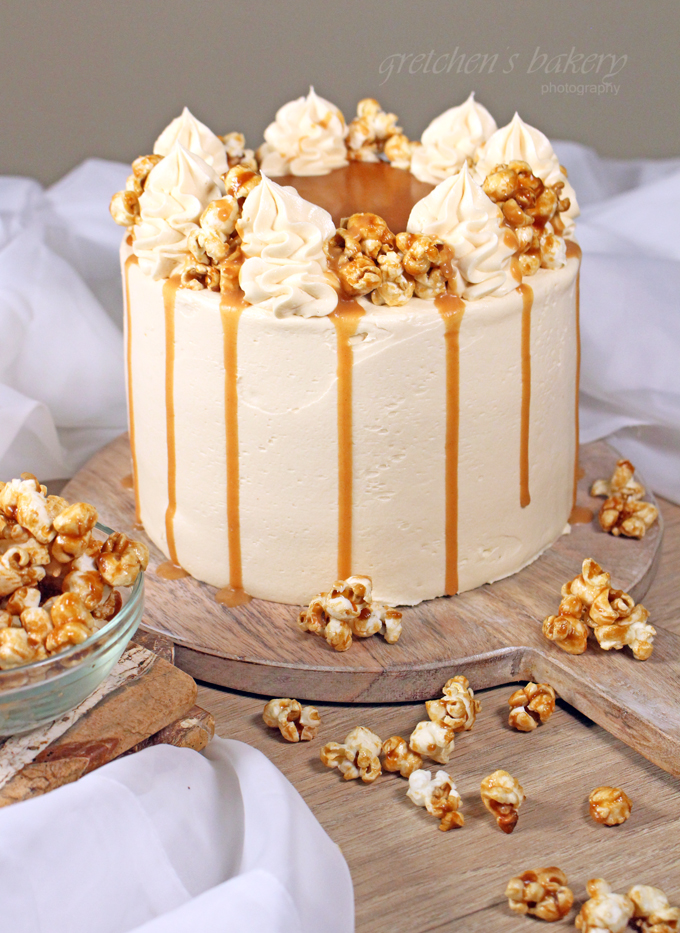 Moist chocolate cake dripping with caramel in every bite
Perfect Caramel buttercream ties it all together
The caramel corn is optional but adds a fun and delicious touch for a unique decor!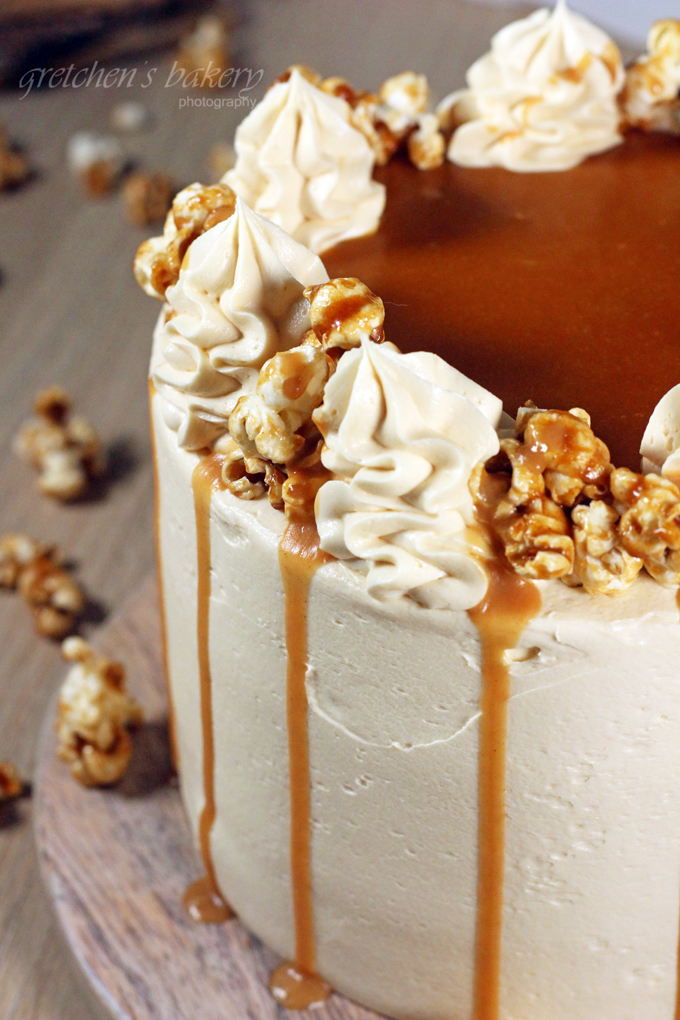 Many people have trouble with caramel, But in the video tutorial linked below I show you a valuable trick
Take your caramel game to the next level with this easy hack for super thick caramel!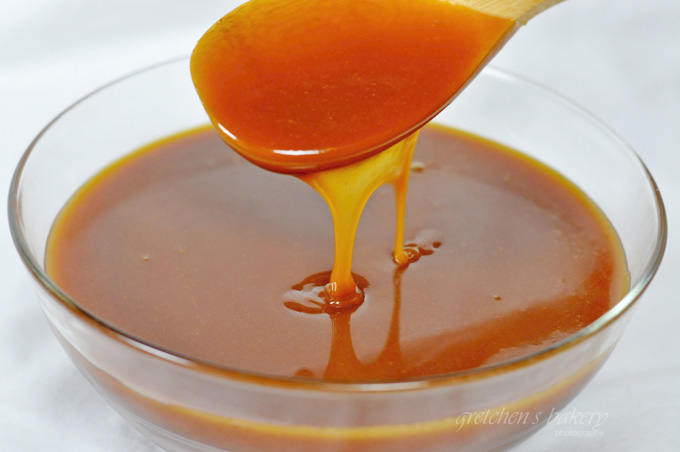 But first you will have to prepare your favorite Chocolate Cake Recipe and Buttercream
Hopefully your favorites happen to be my recipes!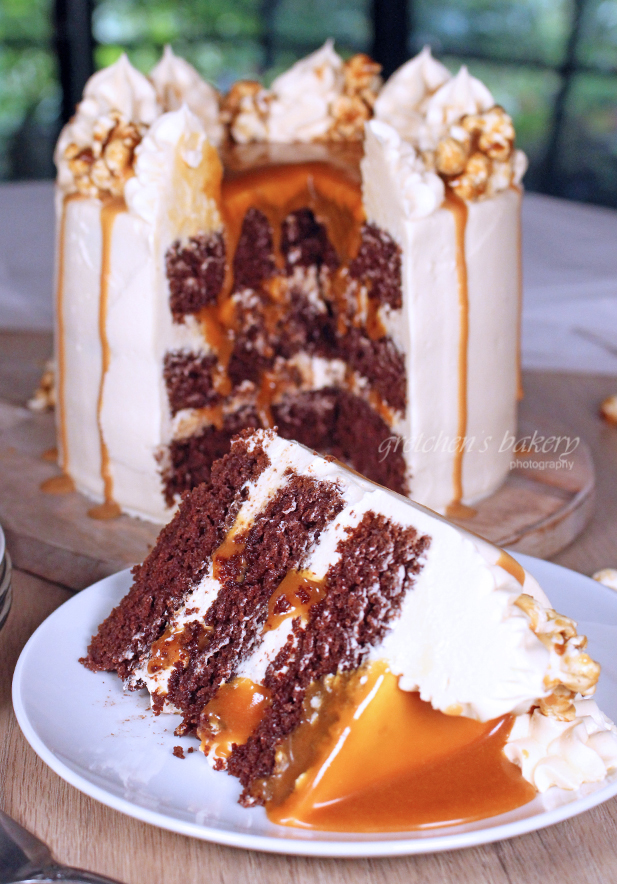 I am using the the American Buttercream recipe today but since I am adding the caramel to it
I held back on two cups of the sugar, otherwise it would be way too sweet
I have not been using shortening in my buttercream recipes lately and because I am not leaving this cake sit out at room temperature for more than an hour
The stability is totally fine!
If you have to travel with this cake or let it stay out at room temperature for more than 4 hours I would recommend to use the shortening addition for more stability
You can of course use any caramel recipe you love the most, and I have several options to choose from here on my website
I am using traditional cooked caramel for this with a hack you won't want to miss for super thick caramel!
Once again the caramel popcorn is optional but it's really fun and easy to make!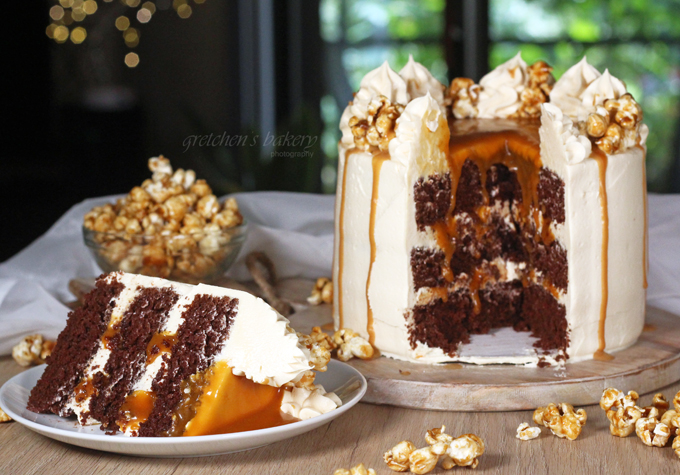 One last note!
For an alternative recipe to the chocolate you may want to try my latest creation for
Caramel Cake Layers!
Yes the actual sponge cake is caramel!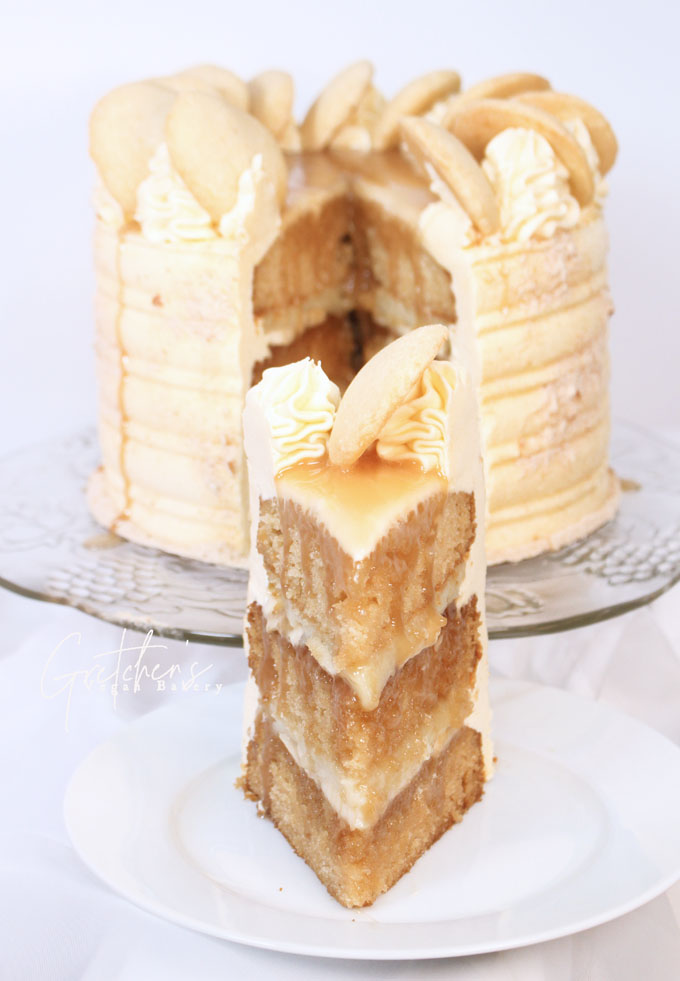 Notes for Success:
The caramel popcorn will not stay crunchy for long, since humidity is the enemy of caramel
Especially if you refrigerate this cake with the caramel corn decor, the popcorn will get soggy after about a day
The chocolate cake layers can be made ahead of time up to one week stored in the refrigerator or freezer wrapped well to prevent drying out.
While I do have five recipes of buttercream to choose from, I find the American Buttercream recipe to be the easiest and most stable when it comes to adding in flavors
Of course you can use any recipe you prefer just be sure not to "break" the emulsion by adding in the caramel sauce
Very important that the caramel is super cold before adding it to the buttercream
CLICK HERE TO READ ALL ABOUT FLAVORING YOUR BUTTERCREAM
For more awesome layer cakes like this one click the links below!
CLICK HERE FOR THE FULL YOUTUBE VIDEO TUTORIAL FOR HOW TO MAKE THIS CAKE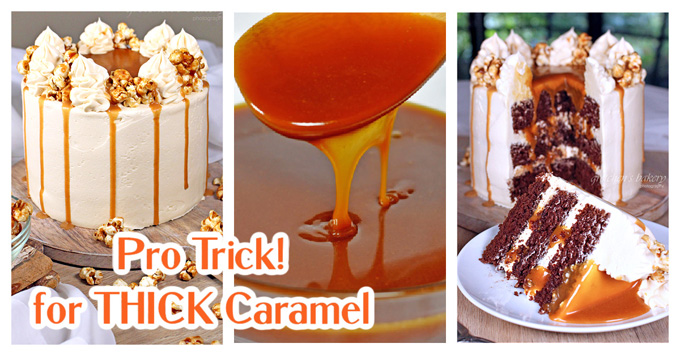 Salted Caramel Cake
I use 7" cake pans for 3- Layers of cake, but if you only have 8" layers just divide the batter evenly between the 2 pans for a 2-layer cake
Ingredients
1 Recipe American Buttercream *minus 2 cups of confectioners sugar from the recipe
Caramel Sauce:
Granulated Sugar 2 cups (400g)
Water 6 Tablespoons (90ml)
White Vinegar 2 teaspoons (10ml)
Salt 1 teaspoon
Canned Coconut Milk 1 cup (240ml)
Caramel Corn:
Kernel Corn ¼ cup
Coconut Oil 1 Tablespoon
Brown Sugar ½ cup (100g)
Vegan Butter 6 Tablespoons (85g)
Baking Soda ¼ teaspoon
Vanilla Extract 1 teaspoon (5ml)
Salt ¼ teaspoon
Instructions
Grease & parchment line the cake pans and preheat your oven to 350°
Follow the recipe instructions for the chocolate cake recipe
Prepare the buttercream recipe of your choice while the cakes are baking.
Prepare the caramel sauce recipe by combing the sugar, vinegar & water together in a heavy bottom sauce pot, stirring to dissolve the sugar before it comes to a boil
Once the sugar mixture is boiling DO NOT STIR
Bring to 320°F or once the color of the syrup turns from pale yellow to medium amber then remove it from the heat
Let the pot stand for about an minute then add the coconut milk gently while stirring BE VERY CAREFUL AS THE HOT SUGAR SYRUP WILL BUBBLE UP & SPATTER!
Add the salt & vanilla extract then pour into a heat proof container to cool slightly
Pour the caramel into the work bowl of your stand mixer with the balloon attachment and whip on low speed first to be sure there is so spattering, then slowly increase the speed to medium and whip for about 8-10 minutes.
The caramel will cool as you whip while incorporating air, turning it lighter and thicker.
it will also thicken as it is refrigerated.
Add about ¾ cup of cooled caramel sauce to the buttercream recipe and whip smooth
Once the cakes are cooled you can assemble the cake as shown in the video tutorial
For the Caramel Corn:
First pop the corn by combing the coconut oil and the kernel corn in an 8qt stock pot with a heavy bottom.
Over high heat with the lid on, shake the pan once in a while to coat the kernels with hot oil and wait for it to start popping
Once it is popping quite vigorously turn the heat down to medium and continue to cook until the popping slows down
Remove from heat and pour the popped corn into a large bowl
Prepare the caramel by combining the vegan butter with the brown sugar and stir to dissolve the sugar over low heat
Once it comes to a boil stop stirring and let it boil until it reaches 300°F on a candy thermometer
If you don't have a candy thermometer it's ok, just let it boil for about 4 minutes then remove it from the heat and stir in the salt, baking soda and vanilla extract stirring to incorporate, it will bubble up slightly so be careful
Pour the hot caramel over the popped corn in the large bowl and toss to coat evenly
Pour the caramel corn out onto a lightly oiled sheet pan or a silicone mat to cool
Store in an airtight container to prevent it going stale & getting sticky
Notes
Salted Carmel Cake can be stored at room temperature for up to 3 days in very cool temperatures
For longer storage cover loosely and keep refrigerated for up to 1 week
* the caramel corn will melt & go sticky when refrigerated