Chocolate cinnamon rolls to make your weekends delicious!
Fluffy cinnamon bun dough slathered with chocolate cinnamon through every bite!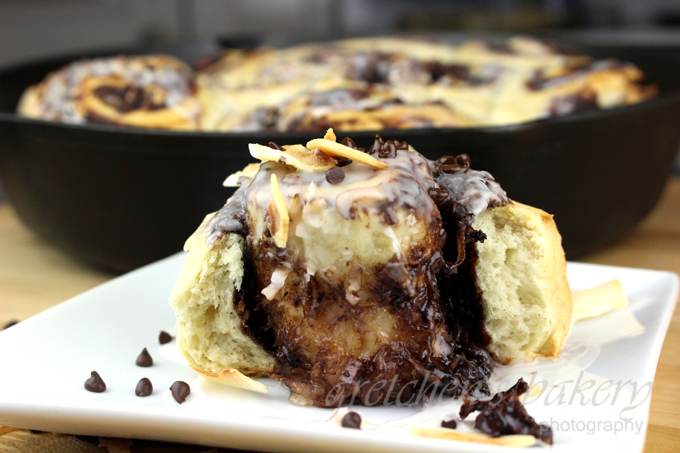 Yeast doughs can be time consuming projects since we have to wait for the dough to rise
But I have an easy fix for those who want to start this dough in the evening and have freshly baked cinnamon buns for the morning
Simply halt the process before the second rise, just after rolling and cutting into buns
Cover loosely and let the dough slow proof in the refrigerator overnight!
In the morning take the pan out of the refrigerator and place in a warm spot to take the chill off the dough and let them continue rising to fluffy & almost doubled in size.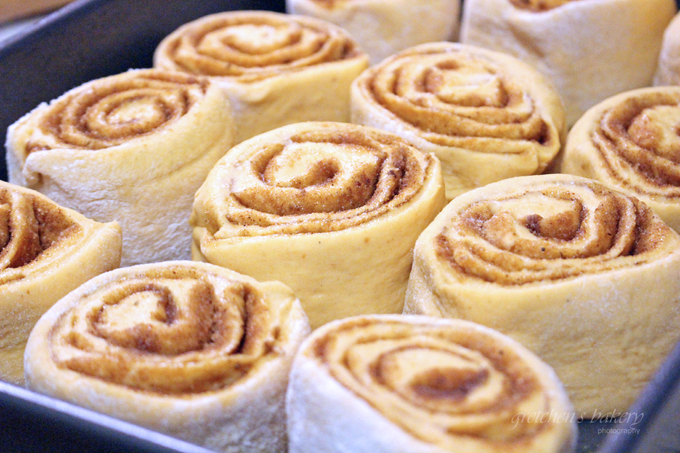 Once the buns are fluffy & puffy and ready to bake, proceed to bake just as I show you in the video!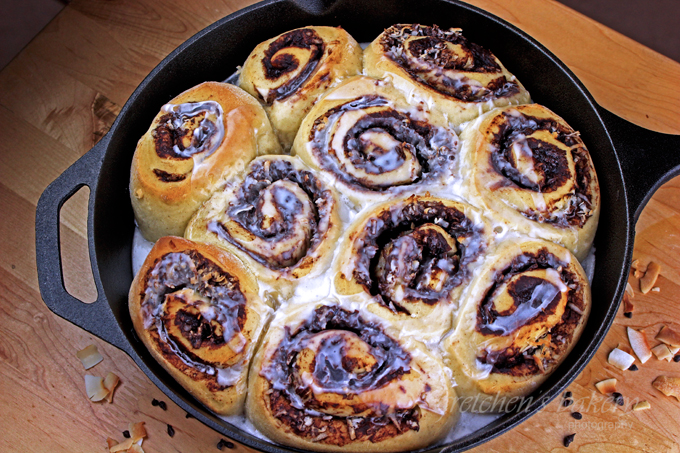 Notes for Success:
In the recipe below you will notice I am using coconut water from leftover cans of coconut milk
As well as adding shredded coconut to my chocolate cinnamon rolls!
If you are not keen on coconut in any way just substitute the coconut water for filtered water or even plant milk would be great!
For traditional cinnamon buns without the chocolate too CLICK HERE!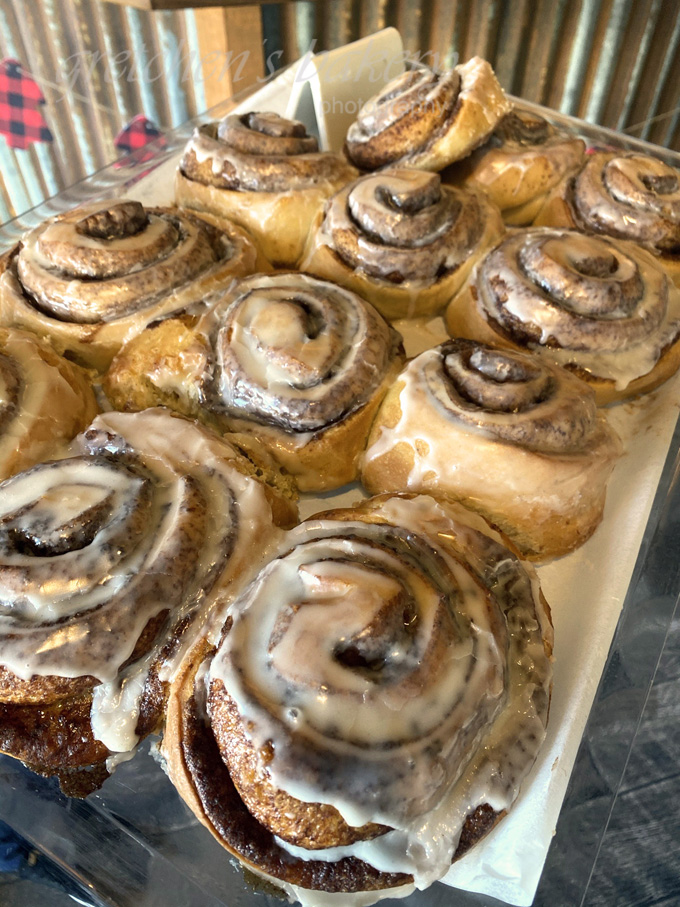 CLICK HERE FOR THE FULL YOUTUBE VIDEO TUTORIAL FOR HOW TO MAKE THESE BUNS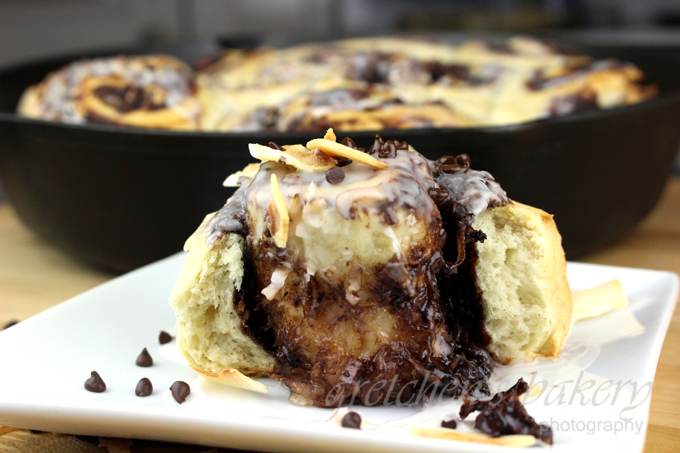 For more awesome bakery style breakfast recipes click the links below!
Bakery Style Cheese Danish (vegan)
Yield: 12
Chocolate Cinnamon Rolls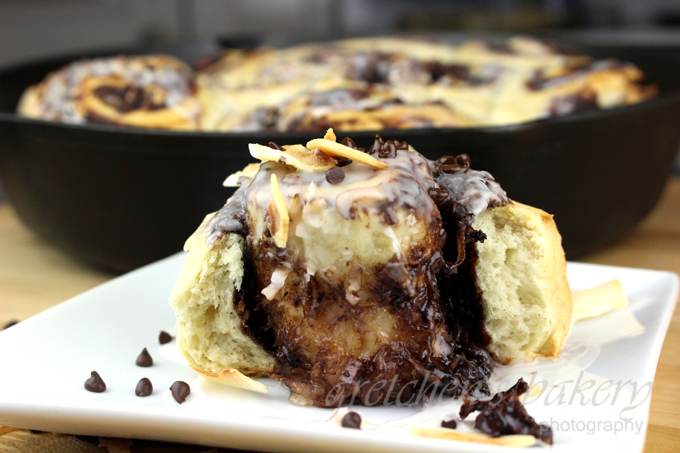 Total Time
4 hours
35 minutes
Ingredients
For the Bun Dough
Active Dry Yeast 3 teaspoons (9g)
Coconut Water 1½ cup (360ml) *see notes
All Purpose Flour 4 - 5 cups (520g-650g)
Salt 1½ teaspoons (9g)
Granulated Sugar ½ cup (100g)
Soft Vegan Butter 8 Tablespoons (113g)
For the Chocolate Schmear
Water 4 tablespoons (60ml)
Granulated Sugar 8 Tablespoons (100g)
Unsweetened Cocoa Powder ½ cup
Shredded Coconut 1½ cups
Sugar Glaze
Confectioners Sugar 2 cups (240g)
Plant Milk 2 Tablespoons or as needed
Instructions
Combine the yeast with the room temperature coconut water and a pinch of the sugar.
If it gets bubbly and frothy after about 5 to 10 minutes, you have proven that the yeast is alive and you may proceed with the recipe. (*if it does not froth, it is good chance your yeast is old and dead and you should buy a fresh package)
Combine all of the remaining ingredients, including the proven yeast into the bowl of your Kitchen Aid mixer with a dough hook attachment
Follow along in the video tutorial for mixing this dough.
Transfer the dough to a lightly oiled bowl and cover with a towel and set in a nice warm spot to double in size. This will take approximately 1 hour depending on the conditions in your kitchen.
Meanwhile prepare the chocolate schmear:
Combine the water and sugar together in a small sauce pot and bring to a boil.
Add to the cocoa powder and whisk smooth.
Set aside to cool, but if it gets to hard to spread, just rewarm it slightly
Once the dough has doubled, you will gently "punch down" the dough to release the gasses and proceed to roll the buns as shown in the video.
Roll the dough to approximately 12" X 20"
Spread the entire surface with chocolate schmear recipe and then the shredded coconut
Roll up jelly-roll style and then cut into 12 equal portions. (OR the traditional cinnamon sugar mixture below)
Arrange the buns in a greased 9" x 13" baking dish or a 12" cast iron pan spaced so they are about 1″ apart.
Cover with a towel and place the baking dish in a warm, draft free spot to rise again.
About 1 hour depending on your kitchen conditions.
Once the buns have risen they will most likely be touching each other or almost touching each other and be soft and airy when you poke them, bake them in a PREHEATED 350° F oven for approximately 30- 35 minutes or until golden brown and center buns are fully baked
Cool slightly and then ice with sugar glaze by combining the confectioners sugar and plant milk together and whisk smooth
Notes
Like all yeast pastries chocolate cinnamon buns are best served the day they are baked.
They will go stale faster than they will go bad and can be kept for up to 3 days at room temperature wrapped to prevent staling