Inspiration for this cake:
Childhood memories of chasing the ice cream man down the street
The chocolate eclair cake is a perfect knockoff of the Good Humor® ice cream bar of the same name
Chocolate and white cake layered with ganache and buttercream!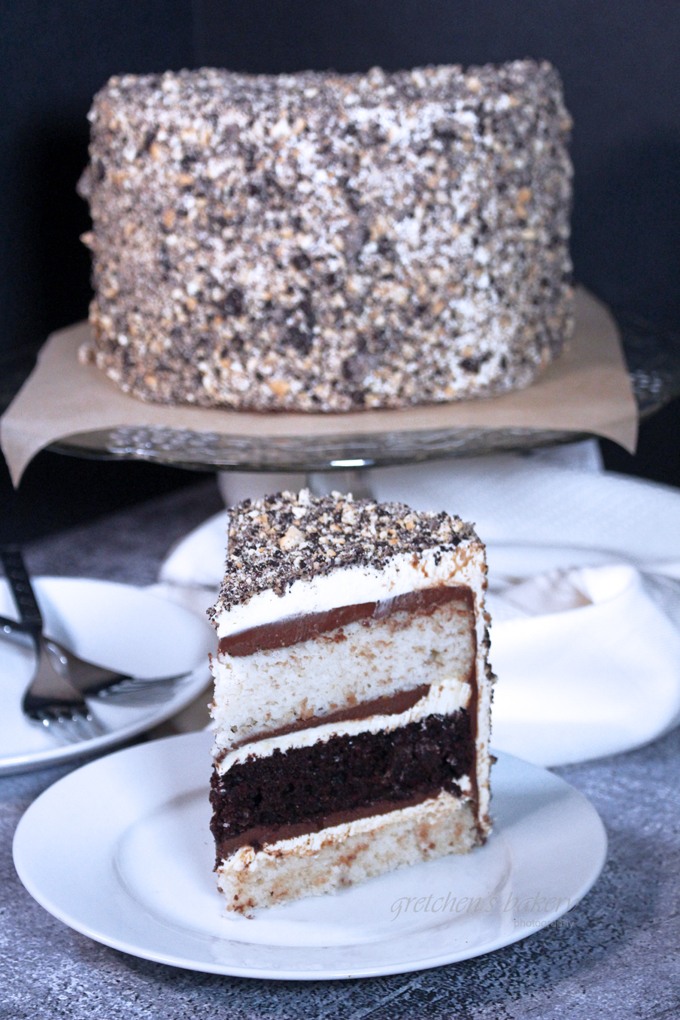 But who cares about that as long as it is smothered in classic chocolate eclair crunch!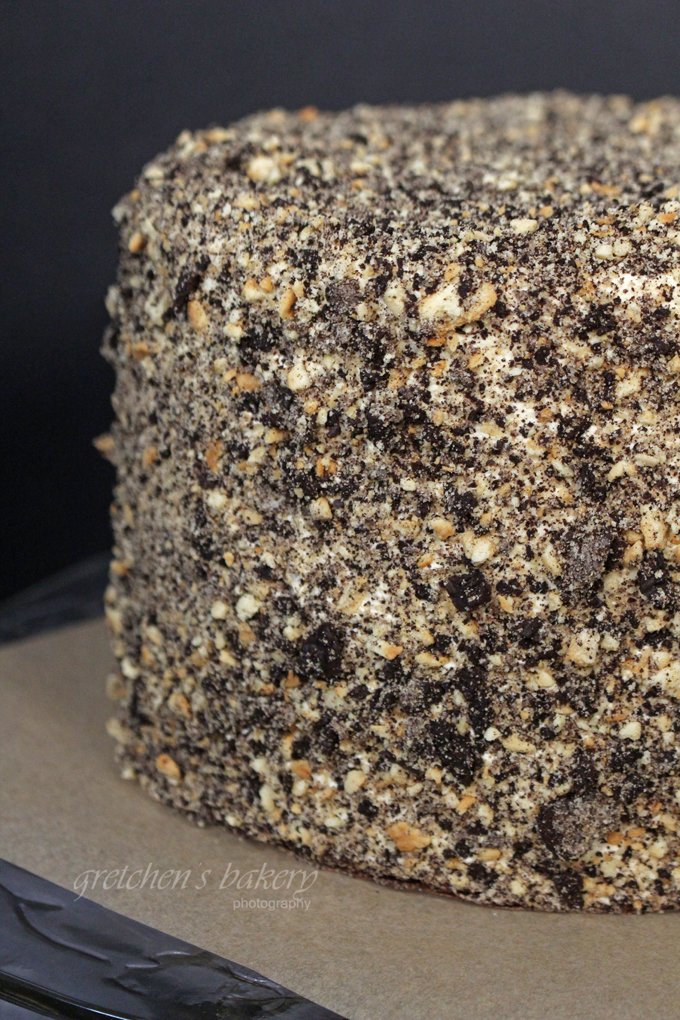 I'm not going to lie, cakes like this one are going to take a bit more time
Since you have to bake two kinds of cake
Two icings and if you can't buy the cookies then you will have to make those as well!
I use chocolate sandwich cookies or sometimes digestive biscuits too
But don't worry I have great vegan shortbread cookie recipes for you to use!
CLICK HERE FOR VANILLA SHORTBREAD COOKIE RECIPE
CLICK HERE FOR THE CHOCOLATE SHORTBREAD COOKIE RECIPE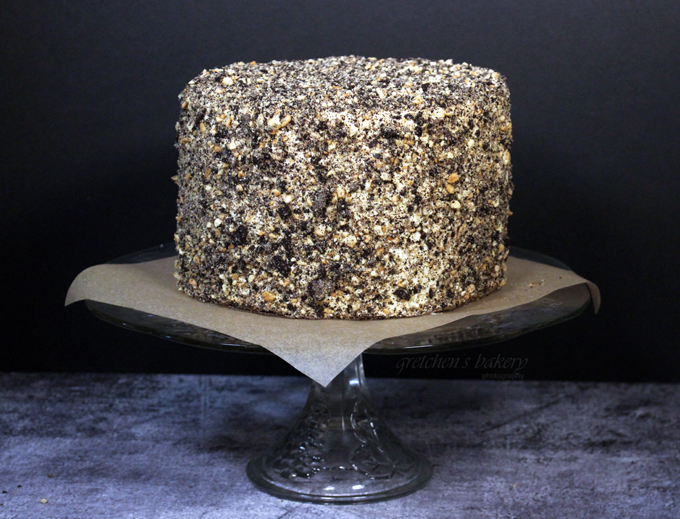 Whatever you decide to use, it is well worth it when you taste this combination together!
To make your life easier, you can bake your cakes a day ahead
And the buttercream can be made days or even weeks in advance
If you are like me you already have a giant stash of buttercream in the refrigerator anyway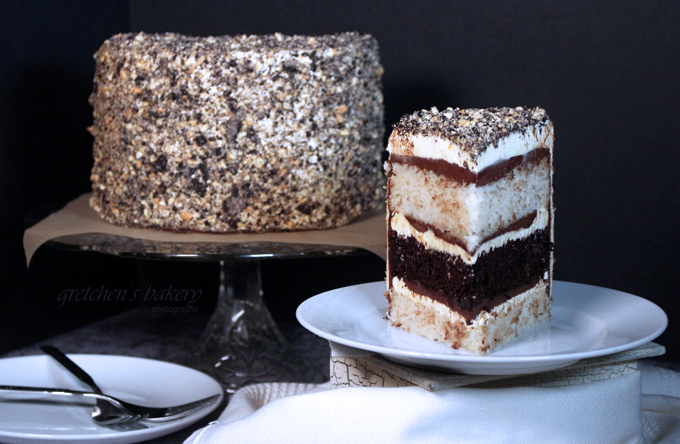 Then it's an easy recipe of two ingredient ganache and away you go!
Crushed up cookies make the classic crunch cake coating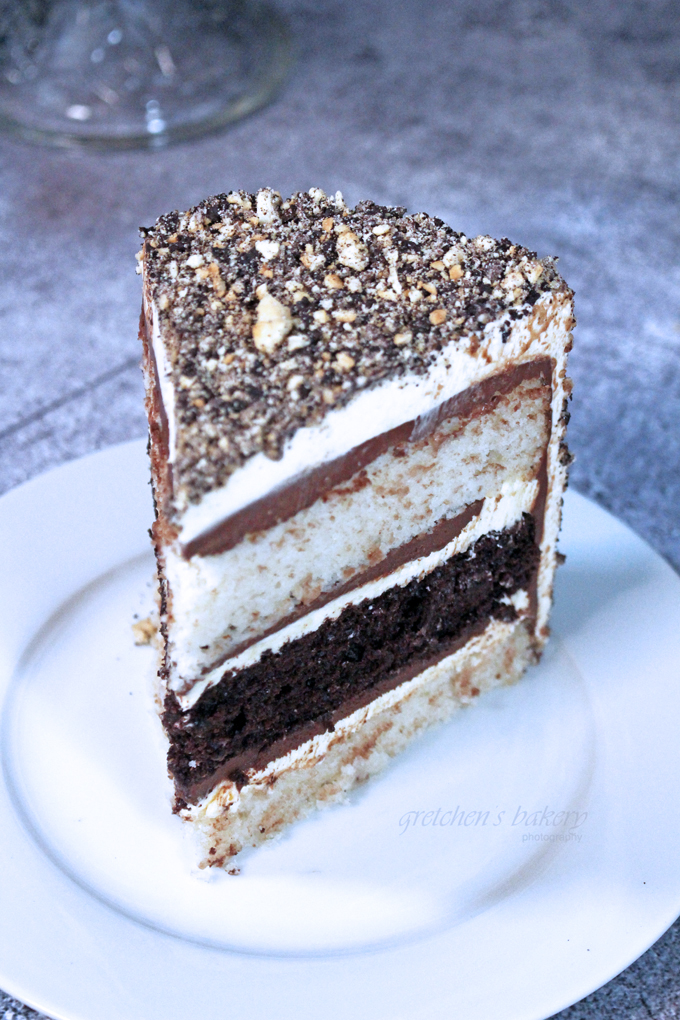 Put it all together and you just made the stuff childhood memories are made of!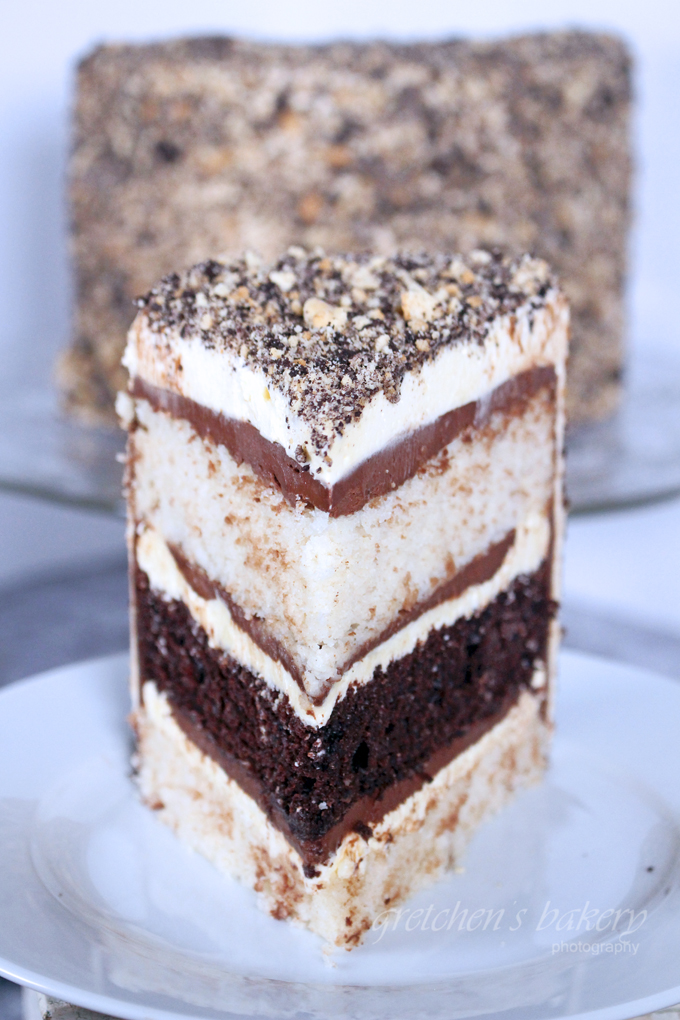 For me it was always a hard decision whether to get the Strawberry Shortcake or the Chocolate Eclair
So if you are not exactly a chocoholic like me then you will love my Strawberry Shortcake Crunch Cake instead!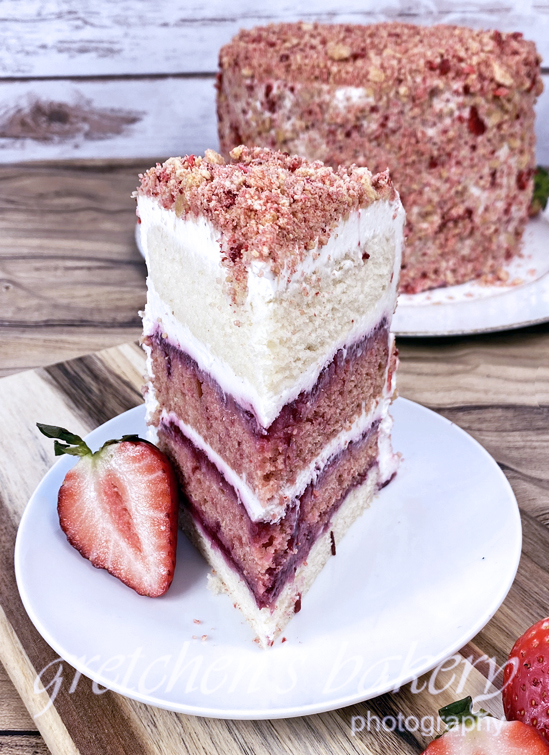 Notes for Success:
Since I always make 7″ cakes, my cake recipes are worked out to make 3- perfect 7″ layers or 2- 8″ layers if you only have 8″ pans
For this cake though, we only need 2 layers of white cake and 1 layer of chocolate cake
I like to have excess cake for future projects so I always make the full recipes
However I understand not everyone want to have excess laying around
So I have worked out the recipes as best as possible
I do not find much difference from 7″ pans to 8″ pans except that the 8″ layer will be slightly thinner and bake a few minutes less.
I have easy options for cake recipes for you with my Duncan Hines Box Cake Hack if you want to go super lazy route with this layer cake
But of course you can make my equally simple one bowl mix for chocolate cake and Truly White Vegan White Cake recipes
CLICK HERE FOR THE FULL YOUTUBE VIDEO TUTORIAL FOR HOW TO MAKE THIS CAKE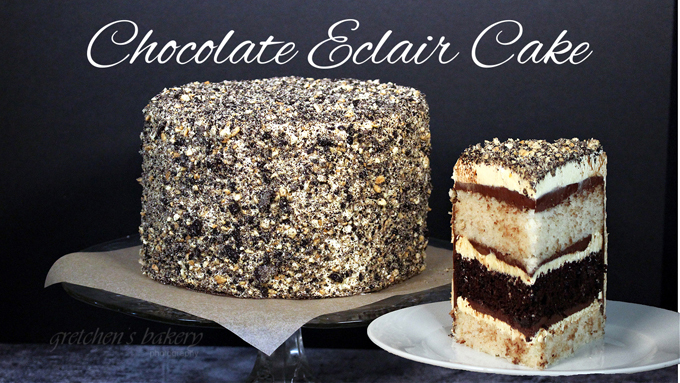 For more awesome layer cakes like this one, click the links below!