You are going to be blown away when you see how many different recipes we can create
With this one Chocolate Shortbread Recipe you can make all the things!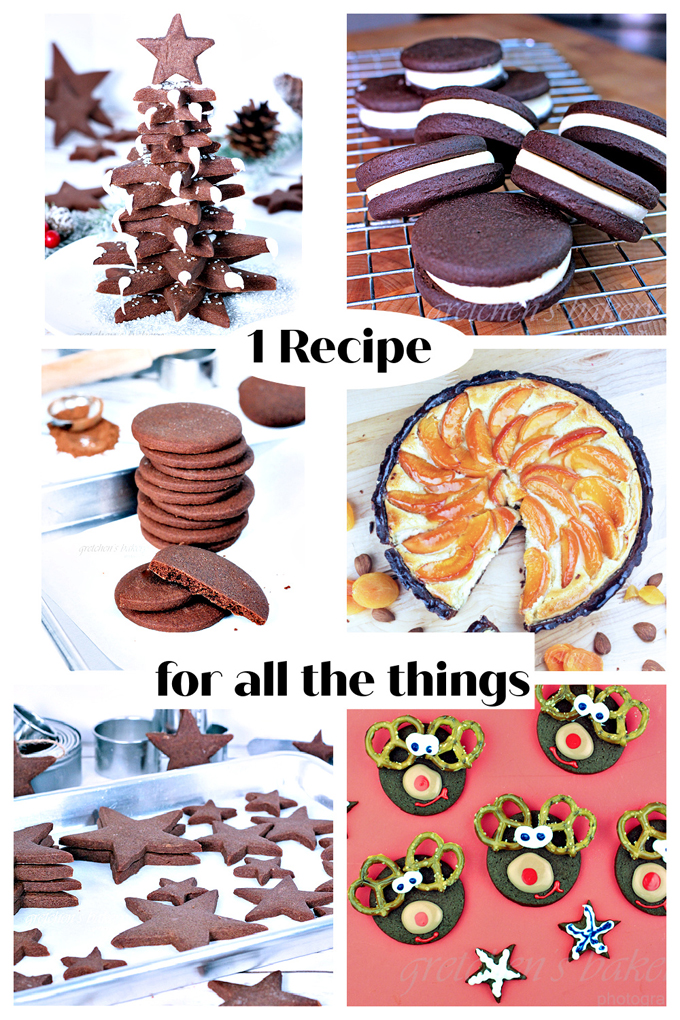 A perfect cut out cookie recipe for shapes because it doesn't spread in the oven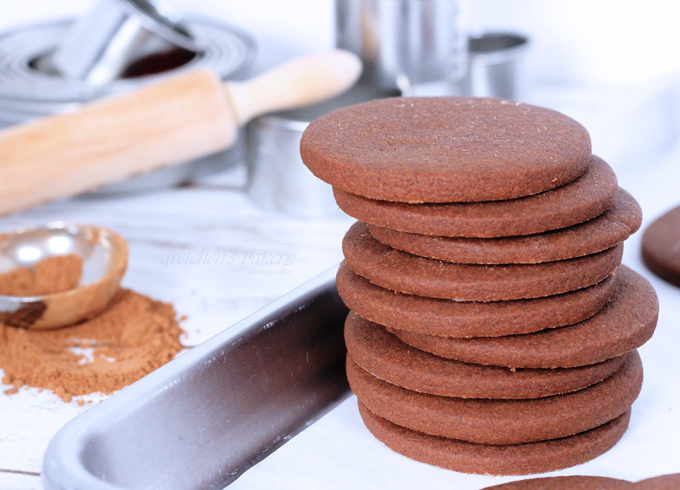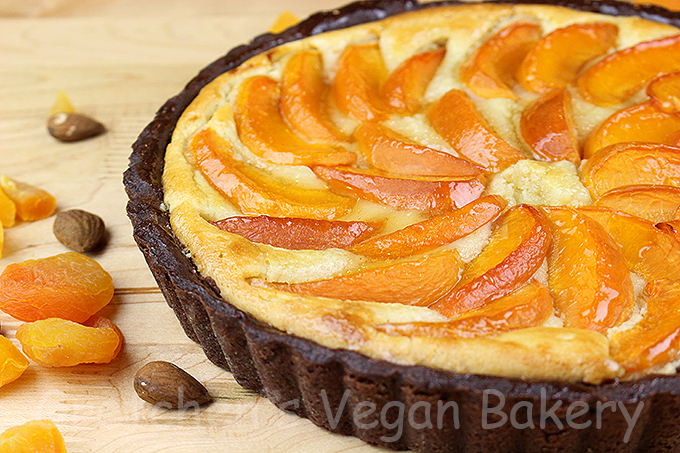 A festive table centerpiece that is not only beautiful BUT EDIBLE!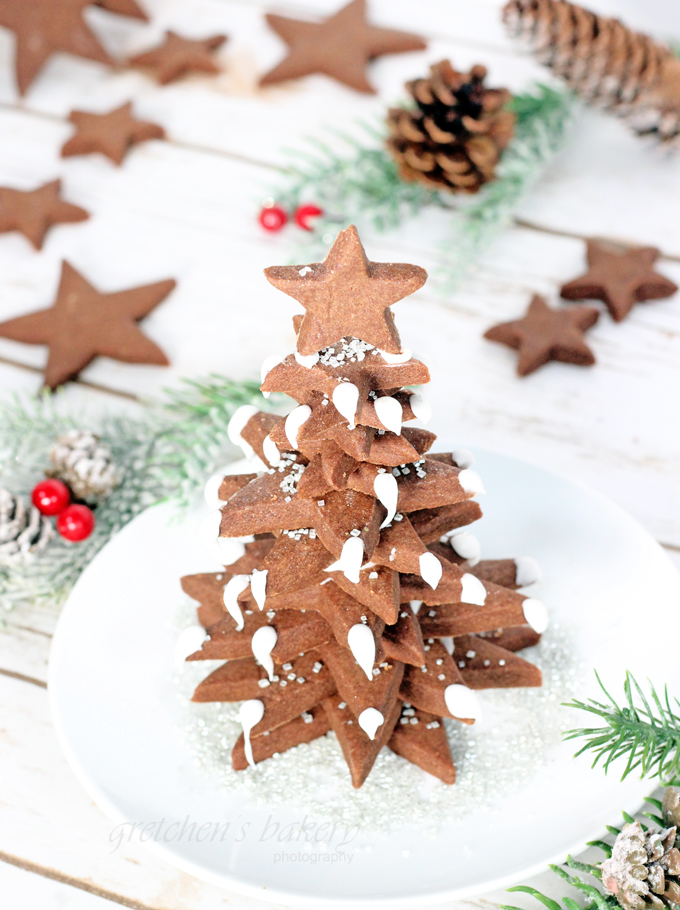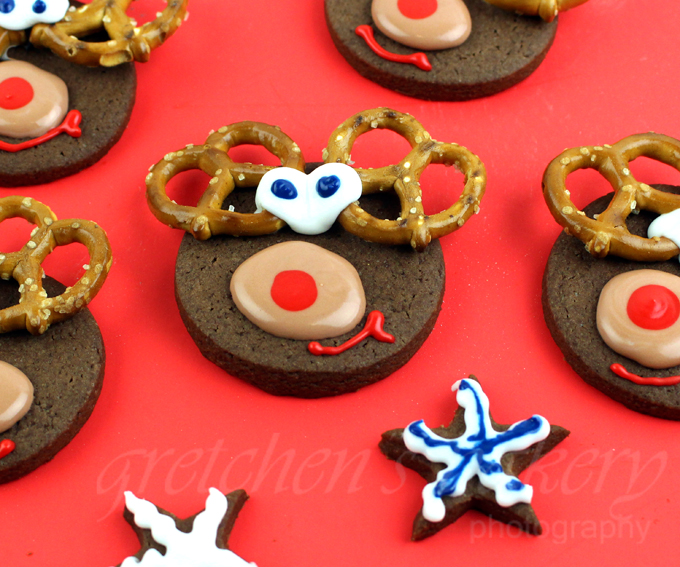 It's also the very best cookie to use for homemade Oreos!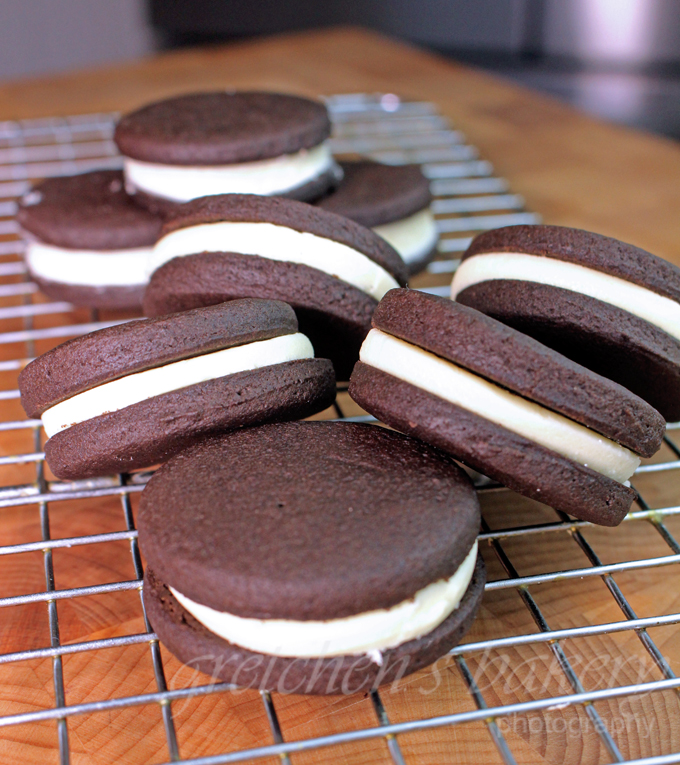 Not to mention using the excess as the base for my Caramel Cheesecake!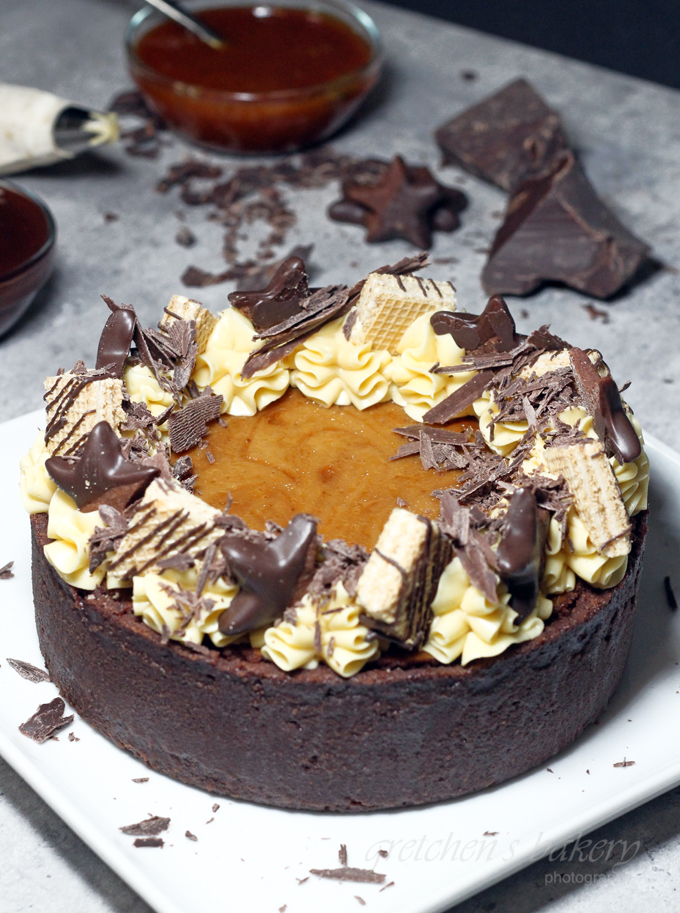 CLICK HERE FOR THE YOUTUBE VIDEO TUTORIAL FOR HOW TO MAKE THIS COOKIE RECIPE!
*skip to 1:25 in the video for the shortbread cookie recipe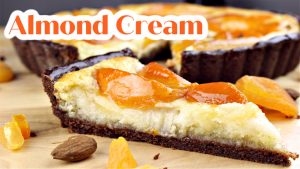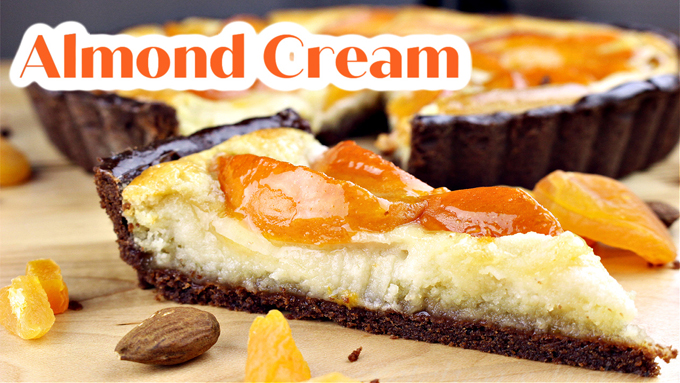 Notes for Success:
For the royal icing to stick the Christmas tree together I used my vegan sprinkles recipe
The tree itself took 4 Large stars, 4 medium stars and 4 small stars
Many people think that Dutch process cocoa powder is the only way to go
This is not always true
Click here for more information about Natural Cocoa Powder vs Dutch Process
This dough does not need to be chilled before rolling but it is a stickier dough than most
So you will need additional flour for rolling, just be sure not to use too much or it will make the dough lighter and show flour spots
I would even recommend to roll this dough in sifted confectioners sugar
The excess scraps of dough can be rolled and re rolled again until there is none left
Raw cut out shapes of dough freeze really well and you don't even have to thaw them before baking!
One note about the vegan butter, I have been using Country Crock olive oil butter sticks lately with great results, however here~ I did not find much flavor come through.
I will prefer to stick to the Earth Balance Buttery Sticks next time.
Or add a teaspoon of butter vanilla extract too!

USE CODE GVB20 for 20% off your order with Olive Nation!
For more awesome recipes that do double duty as other things, click the links below!
Chocolate Shortbread Cookie Recipe
It's hard to say how many cookies this recipe makes since I don't know the shape or sizes you are making~ same goes for bake time, but the cookies shown as round discs in the pictures abovetook 15 minutes to bake
This dough will be enough for 1 9" tart shell or approximately 2dz ~2½" cookies rolled to ⅛" thick
Ingredients
All Purpose Flour 1 cup (125g)
Cocoa Powder ¼ cup
Baking Soda ⅛ teaspoon
Confectioner's Sugar ¾ cup (90g)
Vanilla Extract 3 teaspoons (15ml)
Vegan Butter ½ cup + 2 Tbs (140g) * I found Earth Balance to have the best flavor
Instructions
Preheat oven to 350°F
Combine the flour, cocoa powder, baking soda and confectioner's sugar together in the work bowl of your electric mixer, blend to combine everything together well
Add the softened vegan butter and mix until it comes together to a crumbly dough.
Add the vanilla extract and continue mixing until it comes together to a soft pliable dough.
This may take a few minutes & seem like there is something wrong with the recipe, just let it mix.
Wrap dough in plastic wrap and refrigerate for 1 hour if possible~ otherwise you can roll it right away./
It is a sticky dough and will need a good amount of flour to roll it without sticking. Be sure to brush off the excess flour before baking
Roll out and cut to desired shapes & sizes and bake on a parchment lined sheet pan in a preheated 350°F oven for 15-20 minutes *see note above