I have always loved chocolate and orange together 
So for me this Chocolate Orange Mousse Cake is a total win!
Perfect orange cake and chocolate mousse come together in this very easy yet stunning presentation for a mousse cake.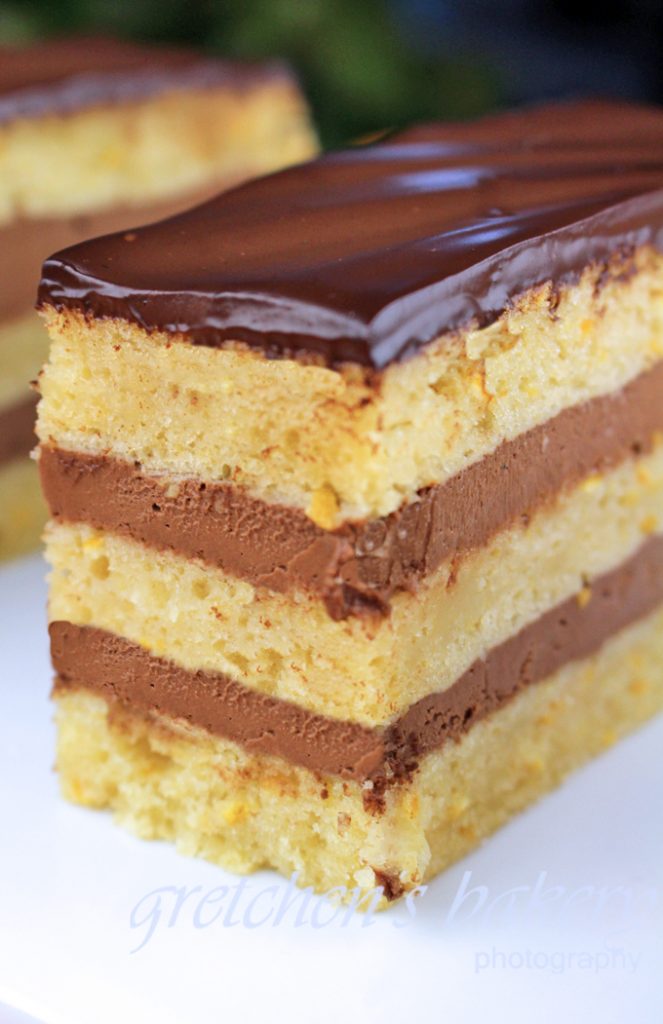 The idea for the cake came after I made my recent Orange Poppy Lazy Loaf.
It is a no mixer required cake recipe hence the name "lazy loaf"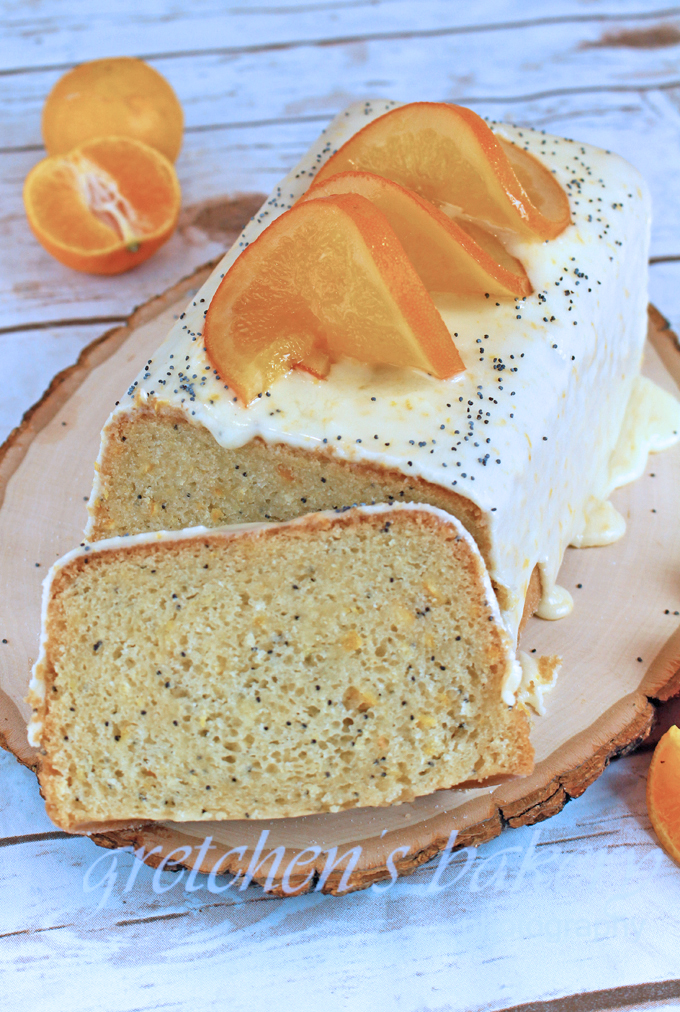 So be sure to check out that recipe too if you are not into making the chocolate mousse and the layering like I did here.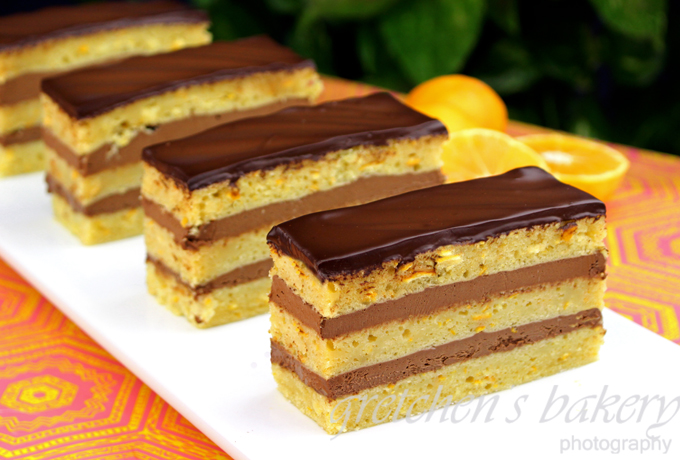 This cake has a whole orange whizzed right into the batter so there are lovely little chunks of orange
That rind imparts the best orange essence ever!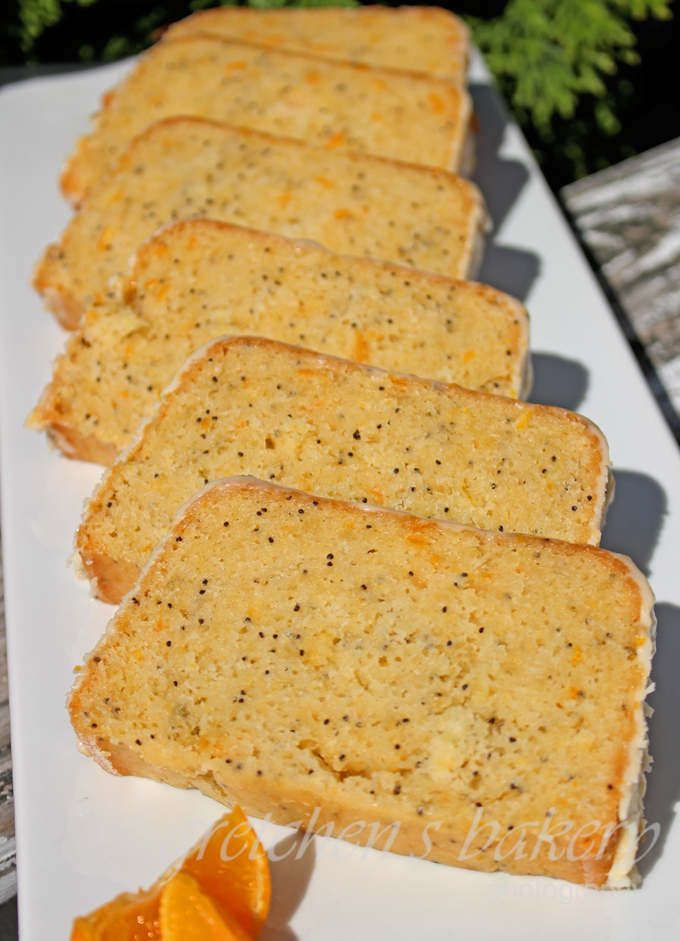 The best orange to use for this process is a smaller orange without a heavy thick skin.
I find clementines or small navel oranges to be the best.
Definitely slice them open first just to make sure there are no seeds lurking inside and pluck them out before you whiz them up!
Today I decided to not be so completely lazy and take this orange cake recipe to another level for this Chocolate Orange Mousse Cake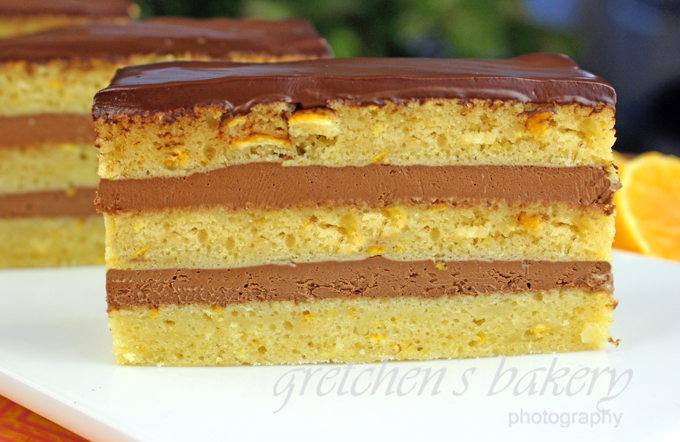 For the even easier time, check out this 2 Ingredient Chocolate Mousse recipe I recently showed you!
Which ever way you go you will have yourself a really easy dessert that looks like you have been in the kitchen all day preparing it!
Notes and Tips For Success:

You will notice in the video tutorial below that I baked the batter into 4- 1/8 sheet pans but ended up only using 3 of the layers!
Since I wanted to serve these as individual portions rather than a full, tall family style cake: I thought the 4 layers would just be too tall for that type of serving size.
So I ended up using only 3 of them, and I munched on that 4th layer with a nice slathering of the extra vegan ganache! LOL
Of course you can use all 4 layers if you wish!
For a round cake: divide the batter between 3-7″ cake pans and then build the cake as shown in the video tutorial

CLICK HERE FOR THE FULL YOUTUBE VIDEO TUTORIAL FOR HOW TO MAKE THIS CAKE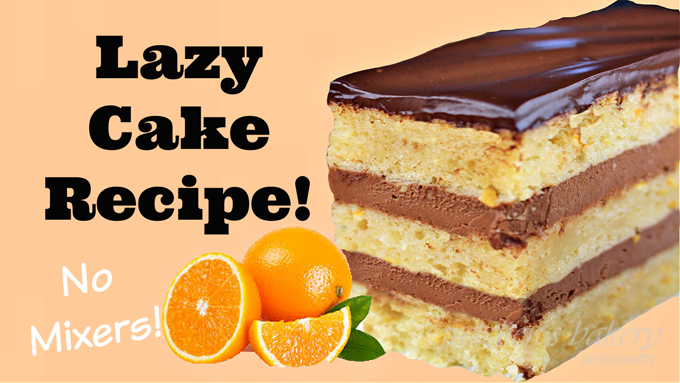 Chocolate Orange Mousse Cake
Ingredients
For the Orange Cake:
Plant Milk ¾ cup (177ml)
1 Small Navel Orange or 2 small clementines= total weight of orange with skin on is 5oz (that's approximately 2 small clementines or 1 small navel) total volume measure of pureed orange(s) with the skin on is a scant ½ cup
Vanilla Extract 2 teaspoons
Cake Flour 1¾ cup + 2 Tablespoons (225g)
Egg Replacer * I am using The Plant Based Egg 1½ teaspoons *see note above
Granulated Sugar 14 Tablespoons (195g)
Baking Powder 3 teaspoons
Salt ¾ teaspoon
Vegan Butter Melted or Vegetable Oil 9 Tablespoons (126g)
Instructions
First pull of the hard stem of the orange is there are any and check the oranges for seeds by slicing them in half and remove seeds if there are any. The skins stay on the orange, so leave that intact.
Place all of the ingredients into a food processor and processor until smooth batter (about 1 minute)
The orange goes in whole, skin and all! The skin is where the oil essence is and that gives the cake a beautiful orange flavor and fragrance unmatched by just the juice or any extract. Just be sure to cut them open first to see if there are any seeds, in which case remove the seeds first.
Fold in poppy seeds and pour batter into a greased loaf pan
Bake in a preheated oven at 350°F for approximately 40 minutes or until a toothpick inserted into the center comes out clean.
Cool in the pan until you are able to touch it with your hands without burning them, then flip the loaf out onto a cooling rack to cool the rest of the way.
Meanwhile prepare the chocolate mousse recipe as directed on that recipe post then build the cake as shown in the video tutorial
Notes
Mousse cake must be kept refrigerated at all times, the cake can stay out for up to 2 hours for serving purposes.
3.5.3251