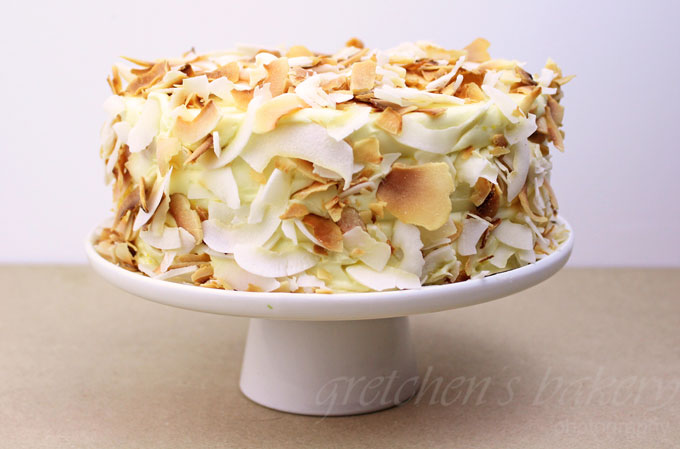 Everyone needs a coconut layer cake in their life.
That's just a fact.
But what about a chocolate filled orange scented coconut layer cake?
How do you really feel about that?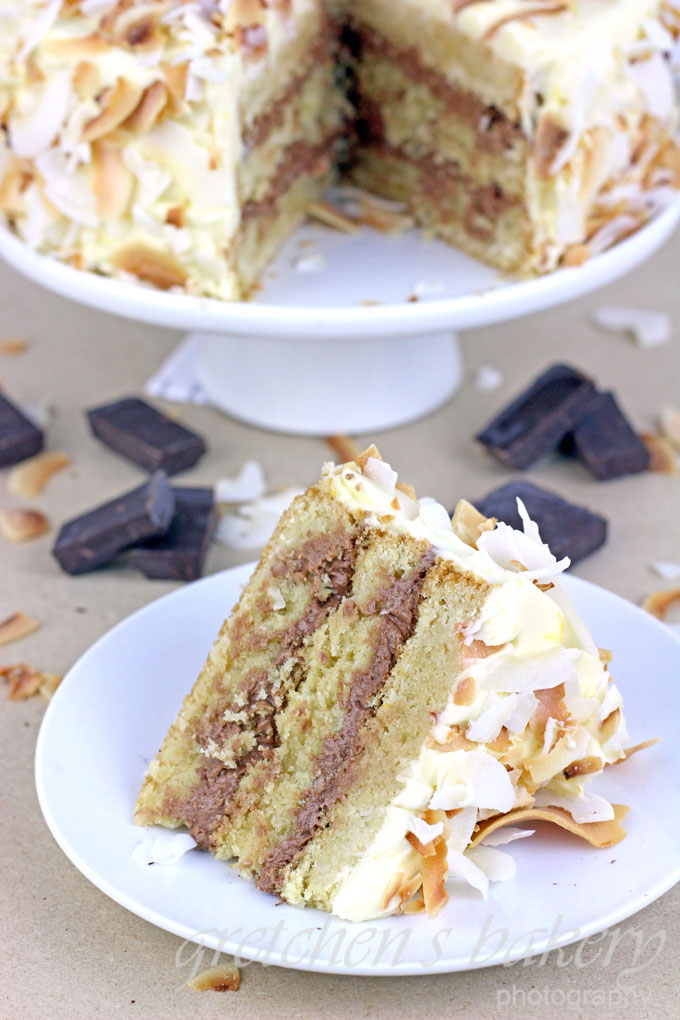 I mean for me, food is totally a feeling right?
So…. tell me how that feels to you.
Who doesn't just love an almond joy!
I mean, I made a whole cake dedicated to that!
Well you are taking too long to answer, so …. that's what I did and I am not sorry.
I have to be honest though, I was a bit hesitant at first to add that chocolate layer, because after all I am here to satisfy YOU!
YOU are the one who is going to make this recipe or not, but I just could not deny the insatiable chocoholic in me!
I am really glad I listened to my inner knowing about this cake combination because let me tell you, this cake is on point!
And I thank you for the trust you have put in me to create and test and develop flavors so you don't have to go to all the trouble with your time and money to figure out what works!
I do all that for you! (You're welcome, it is my pleasure!)
But I do understand if you are not a severe chocolate addict like me, it would be totally fine to go classic coconut cake here; by simply forgoing the fudge recipe and making the entire cake buttercream filled similar to my original Raffaello Cake from last year.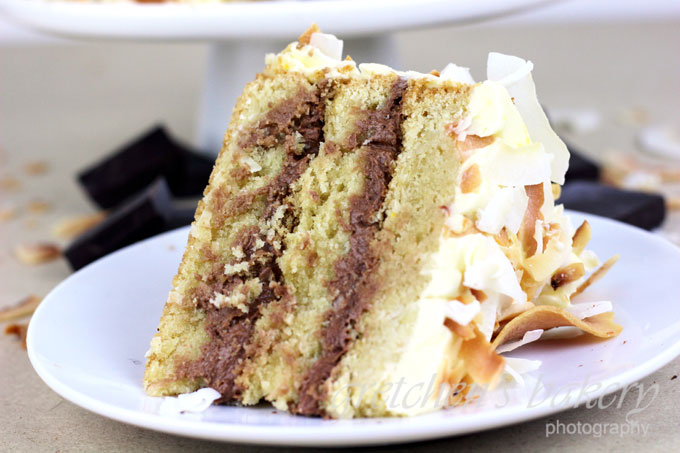 As you will see in the video I did add some orange zest, and the juice of the orange into my buttercream recipe and Whoa! Was that an unbelievable idea!
One of my favorite treats from my younger years was the chocolate orange. It was a chocolate shaped like an orange and tasted that way too!
So this coconut cake with orange scented buttercream and a thin layer of chocolate throughout is just about the greatest thing ever!
I think you will agree so check out how to make all the recipes to get to this final amazing coconut layer cake!
Coconut Layer Cake
Serves:
serves 8-12 people
Ingredients
For the Coconut Cake
Granulated Sugar 2 cups (400g)
Vegan Butter 1 cup (226g)
Coconut Oil or any vegetable oil ½ cup (118ml)
Coconut Yogurt or any yogurt alternative ½ cup
Vanilla Extract 1 teaspoon
Coconut Extract 1 teaspoon
Almond Extract ½ teaspoon
All Purpose Flour 3 cups (375g)
The Plant Based Egg 2 teaspoons
Baking Powder 1 teaspoon
Baking Soda 1 teaspoon
Salt ½ teaspoon
Coconut Milk or any milk alternative 1 cup (237ml)
Unsweetened Shredded Coconut 1 cup *see notes below
1 Recipe Buttercream of your choice
Zest from 1 large orange
Juice from 1 - 1½ Oranges
¼ Recipe Fudge Filling *see note below in the instructions
Instructions
Sift the flour with the egg replacer, salt, baking soda and baking powder.
Combine the coconut milk with the coconut yogurt and all the extracts
Cream the vegan butter with the sugar until light and fluffy approximately 3 minutes then add the coconut oil. *It's ok if your oil is melted and liquid I have done it both ways with fine results
Mix well, then add ⅓ of the sifted dry ingredients while mixing on low speed just until it is combined then add half of the milk mixture.
Add another ⅓ of the dry ingredients, the remaining milk mixture and then the last of the dry ingredients.
Add the shredded coconut then mix on medium speed for about 10 seconds to develop the batter
Portion into the greased and parchment lined pans and bake in a preheated 350°F oven for approximately 25-30minutes or until they are springy to the touch when you gently press the centers or a toothpick inserted comes out with moist crumbs.
Cool in the pan until you can touch the pan easily without burning yourself and then tun out onto a cooling rack to cool completely.
Meanwhile prepare the buttercream as per the instructions on that post and the optional fudge filling.
You will only need about ¼ recipe of the fudge filling for this cake, but I always prepare an entire batch because you can never have too much fudge icing! It does refrigerate for up to 1 month and freezes for several months. Be careful with your math is you do decide to divide the recipe into ¼
Notes
As I mentioned in the video I am using unsweetened shredded coconut for this recipe, but if you cannot get that you may want to take out about 2 tablespoons of the sugar from the recipe to compensate for the added sugar in the sweetened flake coconut

This cake can stay at room temperature for up to 2 or3 days, refrigerate for longer up to 1 week wrapped well to prevent drying.