Well you know what they say, it takes a real man to be vegan!
These vegan gingerbread men are proof of that!
Finally a firm gingerbread cookies recipe that is durable for all sorts of decorating
Strong enough to build houses too!
The insides are slightly chewy and soft~ basically everything I have always wanted in a man!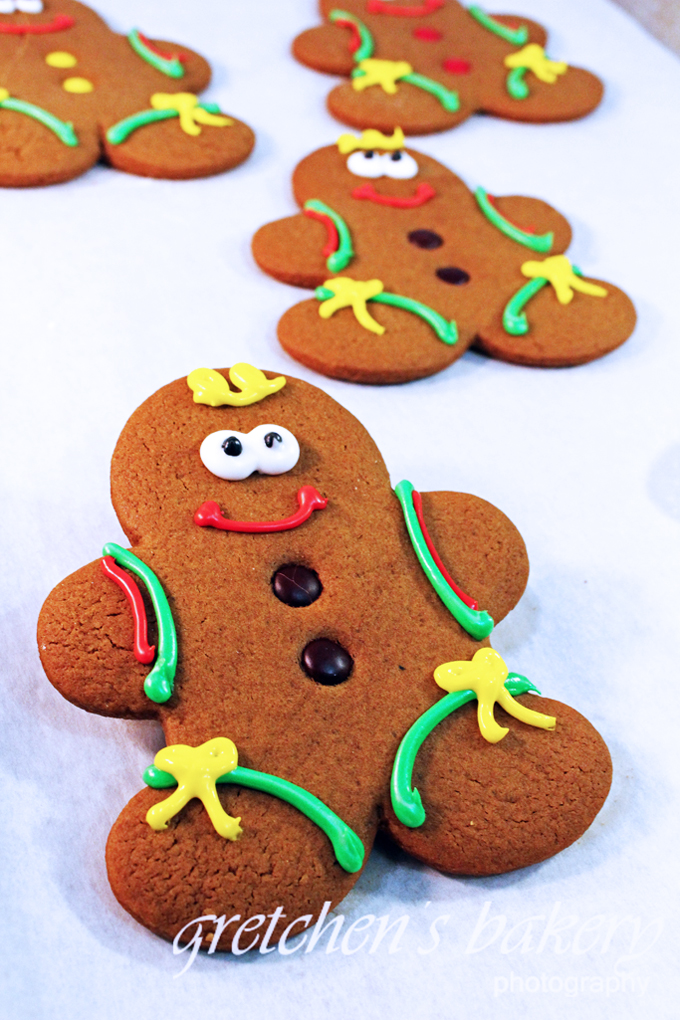 Use this dough for your gingerbread house project this year and of course for the best gingerbread men & women cookies you will find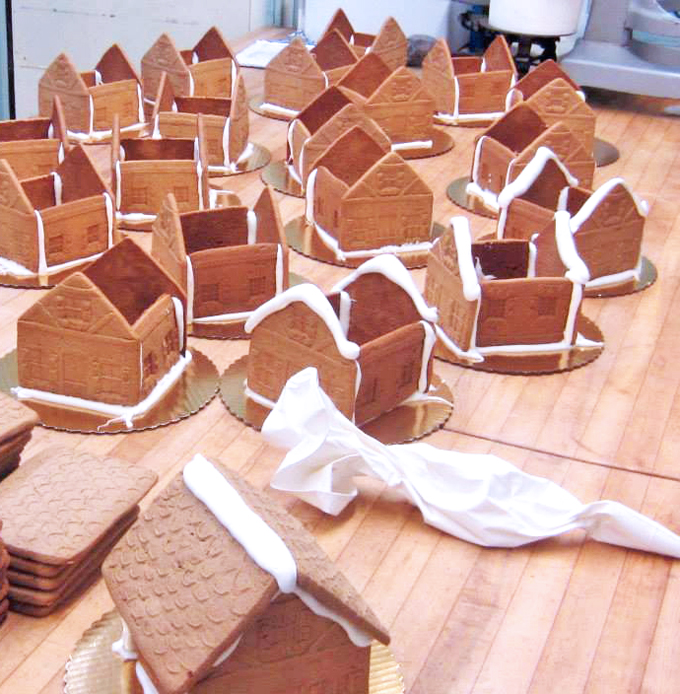 For the decorating part you can use my vegan royal icing listed below
I have to admit I was never a big fan of anything with royal icing
But there's something about this vegan version made with EnerG egg replacer that I really love so much *not sponsored
The icing will harden enough to stack and handle for packaging in cookie trays and gift bags
However it also stays slightly soft too!
It's a strange phenomenon that I really love!
If you do not want to make the EnerG version recipe then simply use the vegan sprinkles recipe here, it is essentially royal icing, but a simpler (harder drying) recipe
While you are at it, you can make the royal icing eyes for the gingerbread men cookies!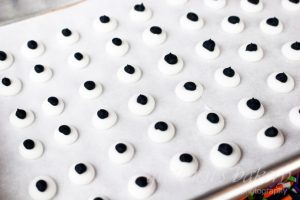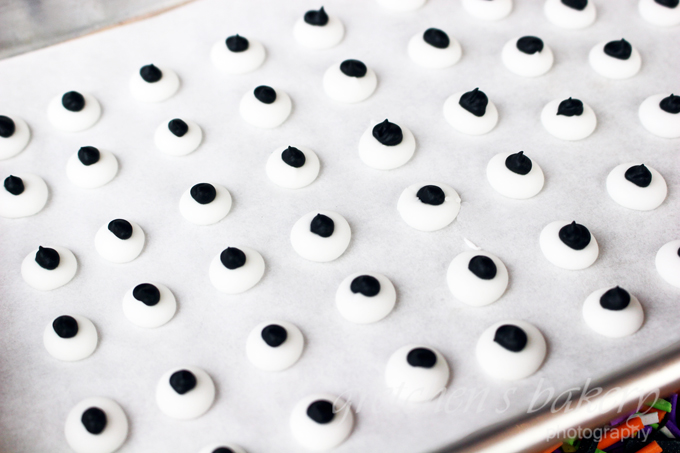 I was recently told by someone who never liked gingerbread cookies that she loves my recipe!
One year I made some mini gingerbread houses to go into my 12 Days of Christmas Cookies compilation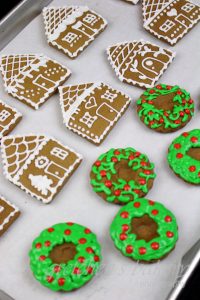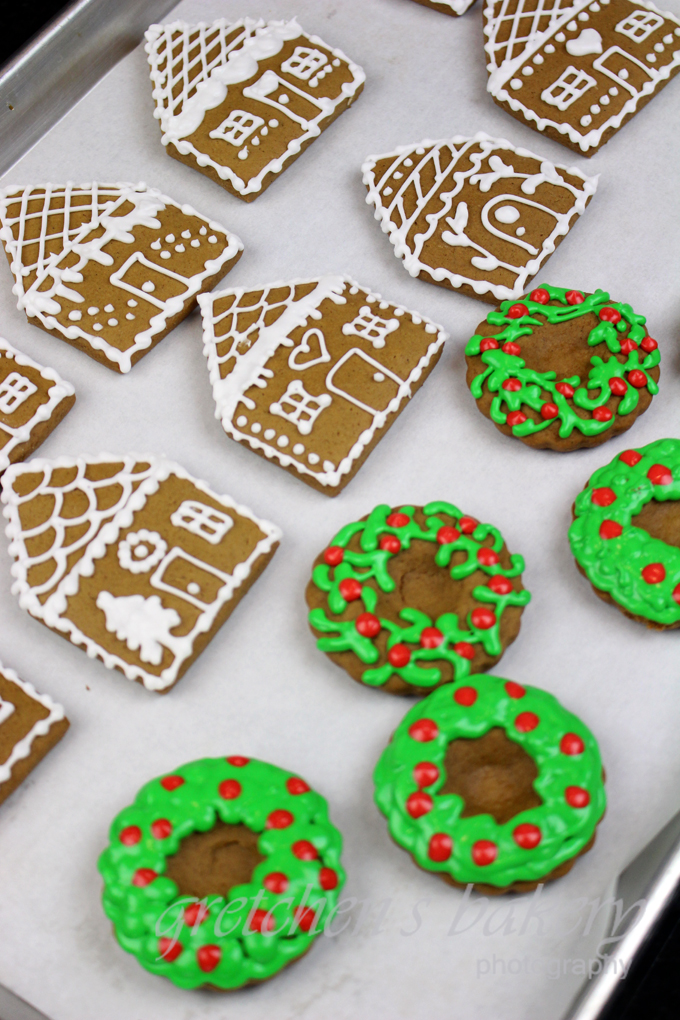 Notes for Success:
You will notice in the video I was using EnerG Egg replacer for the dough recipe as well as the royal icing
I have since converted back to using flax meal with aquafaba for super flax "egg" as the recipe below reflects that change
The original recipe from 2016 used 1 Tbs EnerG Egg reconstituted in 2Tbs water
Both ways work great so it is your option.
This is a versatile recipe and cookies lend themselves well to interchanging the egg replacer with whatever you have or like to use best.
EnerG Egg replacer has leaveners added to them so if you use that one, your cookies will puff up slightly more than another egg replacer.
Some people ask why it is necessary to chill the dough before rolling
Once a dough has been mixed it is nice to give it time to "relax" before rolling
This gives the flour time to absorb the other ingredients and will allow for a stretchier dough that will not shrink or tighten when baking
Many people cannot get molasses which is a shame when it comes to gingerbread anything.
Molasses is the classic flavor that cannot be matched.
It is a liquid sugar with a deep, almost smoky flavor
You can use any other liquid sweetener like Golden Syrup, Maple Syrup or even dark corn syrup as a straight substitute with no adverse affects to the recipe
Just be aware that you will not achieve the same gingerbread taste that molasses imparts.
CLICK HERE FOR THE FULL YOUTUBE VIDEO TUTORIAL FOR HOW TO MAKE THESE COOKIES!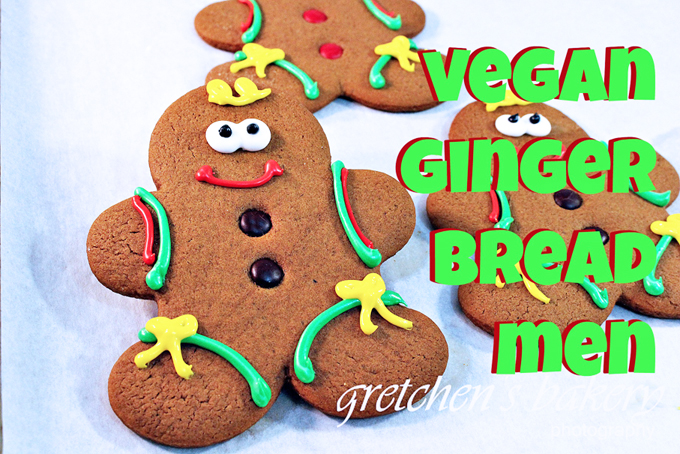 For more awesome holiday cookies click the links below!
Vegan Spritz Cookies ~ Bakery Recipe
Christmas Cookies The Best Sugar Cookie Dough Recipe

Vegan Gingerbread Men
Ingredients
All Purpose Flour 3 cups (390g)
Natural Cocoa Powder 2 teaspoons
Baking Soda 1 teaspoon (5g)
Ground Cinnamon ¾ teaspoon (2g)
Ground Ginger 1¼ teaspoon
Cloves ⅛ teaspoon
Nutmeg ⅛ teaspoon
Salt ¼ teaspoon
Black Pepper ⅛ teaspoon *optional but awesome!
Vegan Butter ½ cup (113g)
Light Brown Sugar ½ cup packed (105g)
Molasses ⅔ cup (226g) (158ml)
Flax Meal 1 Tablespoon (8g)
Hot Aquafaba *or hot water 3 Tablespoons (45ml)
Vanilla Extract 1 teaspoon (5ml)
Instructions
Combine flax meal with the hot aquafaba or water and whisk smooth, add the vanilla extract
let it stand for about 5 minutes to thicken to a paste
Sift the flour with the cocoa powder, baking soda and all of the spices and the salt and pepper, set aside.
Cream the vegan butter with the brown sugar until light and fluffy about 4-5 minutes,
Add the egg replacer mixture and then mix well, scrape the bottom and sides of the bowl for an even mix
Add molasses to the creamed butter mixture and mix well
Add the sifted flour mixture all at once, mix until it is all incorporated evenly.
Turn out the entire dough onto a large piece of plastic wrap.
Wrap the dough tightly and press into a disc.
Refrigerate for at least 3 hours or overnight before rolling. *see notes above the recipe
Once out of the fridge you must re-roll this dough. It may seem dry and crumbly this is normal, you must mash it all together and knead it back together, then RE-roll on a floured work surface until it is pliable.
Cut your shapes, and place on a parchment lined sheet pan.
Preheat the oven to 350° F, you will bake for approximately 18-22 minutes or until light golden brown.
*The bake time depends on how big & how thick your cookies are, use your best judgement
Notes
Gingerbread cookies can be kept at room temperature for up to 2 weeks in an airtight container to prevent staling

Freeze either the cut out dough or the baked finished cookies for up to 2 months
For the Vegan Royal Icing
Vegan Royal Icing
For those who do not want to use EnerG egg replacer, just use my Vegan Sprinkles recipe instead- it is essentially a traditional ROYAL ICING RECIPE
Ingredients
EnerG Egg Replacer 4½ teaspoons (20g)
Warm Water 6 Tablespoons (90ml)
Vanilla Extract ½ teaspoon
Confectioner's Sugar 4 cups (480g)
Instructions
Combine the egg replacer with the warm water and whisk smooth
Place the sifted confectioners sugar in a mixing bowl and then add the vanilla extract and the egg replacer mixture.
Mix on medium to high speed until it is smooth
Color as desired and decorate as you like
Allow cookies to dry slightly at room temperature overnight on a sheet pan uncovered
Notes
Royal icing is best used right after you make it, but if you make too much you can store it in the refrigerator in an airtight container for up to 1 week.

Mix well to reconstitute but you may have to add more confectioners sugar to get it back to desired consistency