Well you know what they say, it takes a real man to be vegan!
LOL, these vegan gingerbread men are definite proof of that!
Slightly crispy but slightly soft and chewy too; basically everything I have always wanted in a man!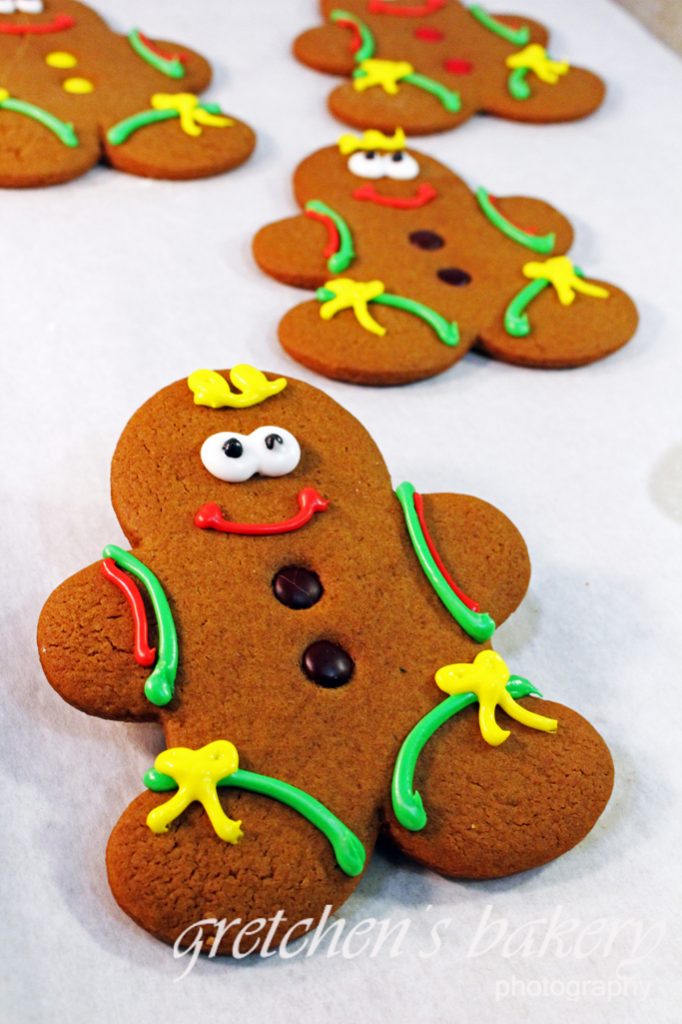 Use this dough for your gingerbread house project this year and of course for the best gingerbread men & women cookies you will find; or  follow me through to my Winter Wonderland Gingerbread Cake where I take this dough and make a forest of gingerbread trees to decorate the top!
For the decorating part you can use my vegan royal icing, and I do love this recipe more than the original royal icing I used in my past life!
I was never a great fan of royal icing to begin with, but there's something about this vegan version made with EnerG egg replacer that I really love so much.
The icing will harden as we want royal icing to do of course, but it stays slightly soft. It's a strange phenomenon that I actually LOVE!
If you do not want to make the EnerG version recipe then simply use the vegan sprinkles recipe here, it is essentially royal icing, but a simpler (harder drying) recipe
I was recently told by someone who never liked gingerbread cookies that she loves my recipe!
She thought it could be the addition of black pepper! Whatever it is I have to agree!
This year I made some mini gingerbread houses to go into my 12 Days of Christmas Cookies compilation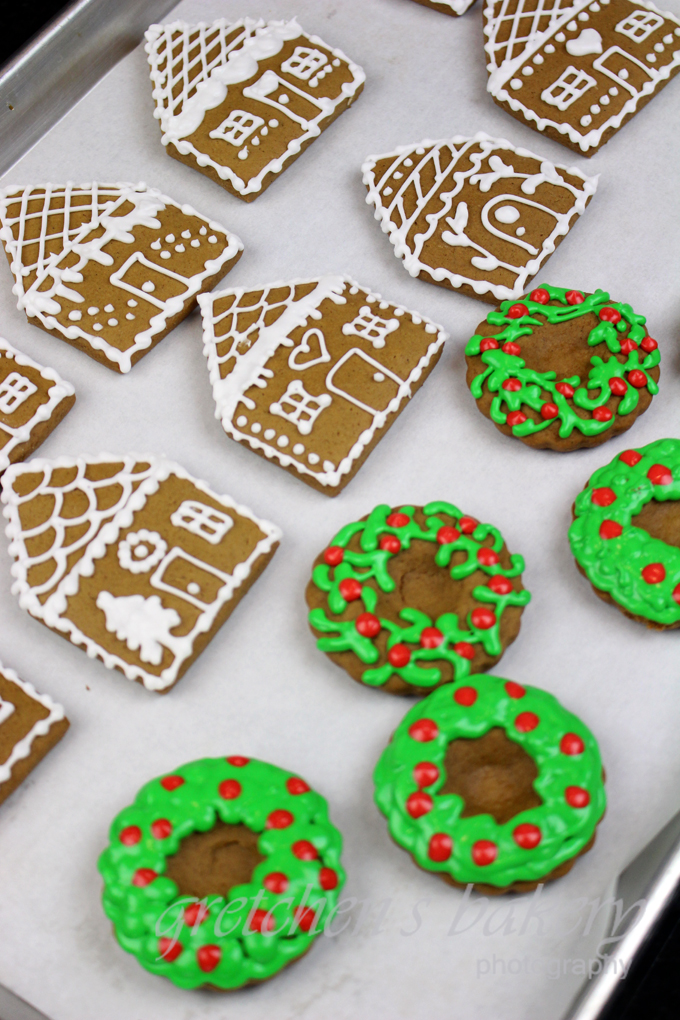 Vegan Gingerbread Men
This original recipe below I used EnerG Egg Replacer, but for those who want to use another egg replacer you can do so, simply omit the EnerG & the water in the recipe below and follow the package instructions to replace 2 eggs
Ingredients
All Purpose Flour 3 cups (390g)
Natural Cocoa Powder 2 teaspoons
Baking Soda 1 teaspoon (5g)
Ground Cinnamon ¾ teaspoon (2g)
Ground Ginger 1¼ teaspoon
Cloves ⅛ teaspoon
Nutmeg ⅛ teaspoon
Salt ¼ teaspoon
Black Pepper ⅛ teaspoon
Shortening or Vegan Butter ½ cup (113g)
Light Brown Sugar ½ cup packed (105g)
Molasses ⅔ cup (226g) (158ml)
EnerG Egg Replacer1 Tablespoon
Warm Water 2 Tablespoons (30ml)
Vanilla Extract 1 teaspoon (5ml)
Instructions
Combine EnerG Egg Replacer with the warm water and whisk smooth, add the vanilla extract
Sift the flour with the cocoa powder, baking soda and all of the spices and the salt and pepper, set aside.
Cream the shortening or vegan butter with the brown sugar until light and fluffy about 4-5 minutes,
Add the egg replacer mixture and then mix well, scarpe the bottom and sieds of the bowl for an even mix
Add molasses to the creamed butter mixture and mix well
Add the sifted flour mixture slowly while blending on low speed, mix until it is all incorporated evenly.
Turn out the entire dough onto a large piece of plastic wrap.
Wrap the dough tightly and press into a disc.
Refrigerate for at least 3 hours, preferably overnight before rolling.
Once out of the fridge you must re-roll this dough. It may seem dry and crumbly this is normal, you must mash it all together and knead it back together, then RE-roll on a floured work surface until it is pliable.
Cut your shapes, and place on a parchment lined sheet pan.
Preheat the oven to 350° F, you will bake for approximately 18-22 minutes or until light golden brown.
For the Vegan Royal Icing
Vegan Royal Icing
Ingredients
EnerG Egg Replacer 4½ teaspoons (20g)
Warm Water 6 Tablespoons (90ml)
Vanilla Extract ½ teaspoon
Confectioner's Sugar 4 cups (480g)
Instructions
Combine the egg replacer with the warm water and whisk smooth
Place the sifted confectioners sugar in a mixing bowl and then add the vanilla extract and the egg replacer mixture.
Mix on medium to high speed until it is smooth
Color as desired and decorate as you like
Allow cookies to dry slightly at room temperature overnight on a sheet pan uncovered