No bake season is here!
It's just too hot for ovens lately so we have to break out the no bake desserts!
No Bake Key Lime Pie Cheesecake tops the list!
It's the perfect cross between key lime pie and cheesecake!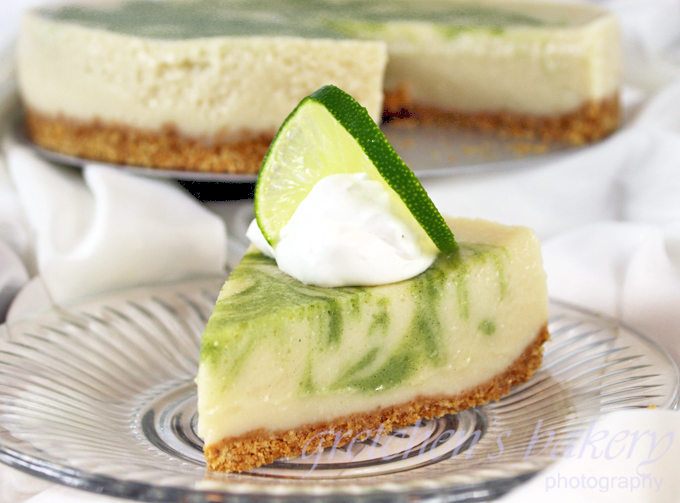 Unlike most no bake desserts this one contains no nuts!
Most of the recipes for no bake vegan cheesecakes are nothing more than a cashew cream base that is then frozen and served semi frozen.
To me that is not really a cheesecake; but more of a frozen nutty, cream cheese pie type thingamajiggy.
Not to mention I have a tendency to stay away from nuts most of the time because the cost is astronomical and I know many people will automatically ask me for a substitute due to allergies and cost.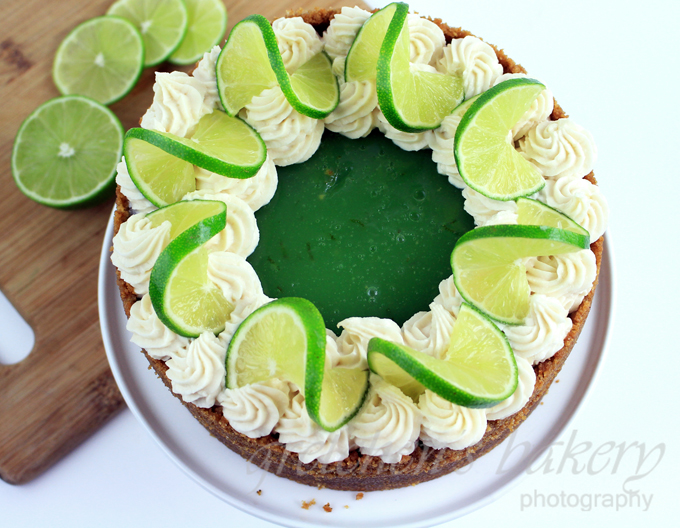 So this recipe is a simple stove top cooking method where the thickener is agar powder and of course vegan cream cheese.
Nellie & Joe's Brand Key Lime Juice is the key ingredient if you can't get your hands on real key limes *not sponsored
I've made this recipe so many times and each time I do a slight variation on the look and decor.
Sometimes I add vegan whipped cream and if I am feeling fancy I pipe swirls of buttercream with twisted lime slices
In this latest version the green swirl was made with all natural spirulina mixed with a small portion of the cheesecake batter.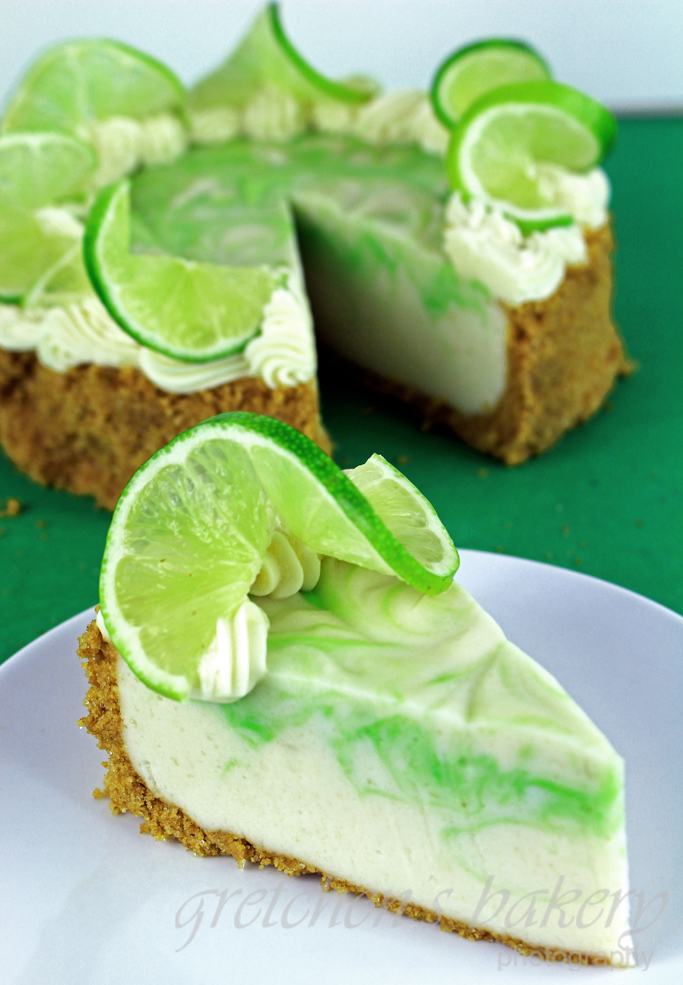 One year I made the key lime portion separate from the cheesecake layer for a stunning double decker Key Lime Pie Cheesecake!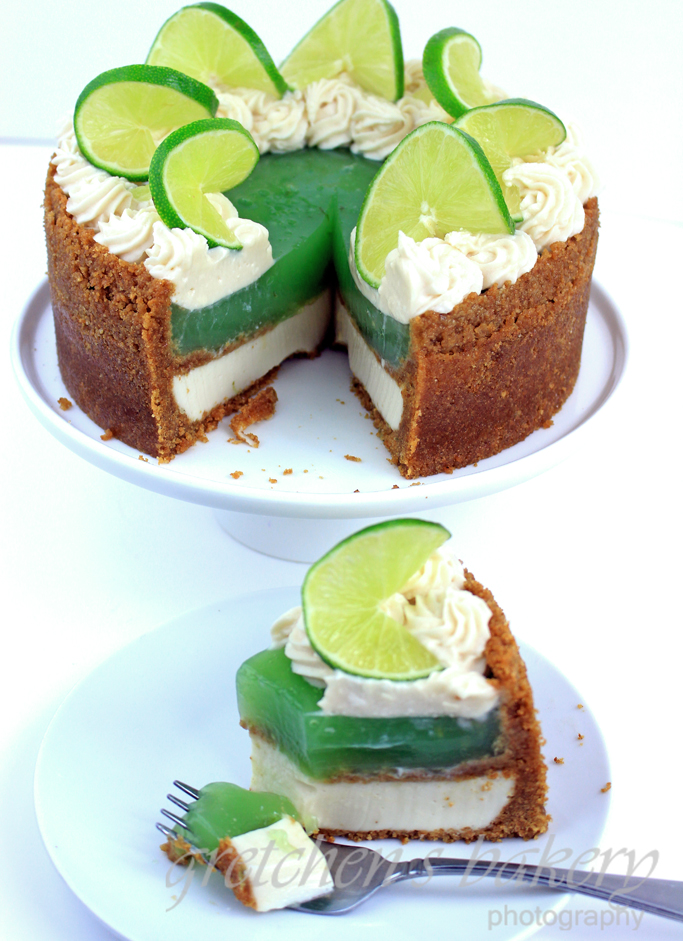 That was a bit more work because I had to keep the recipes separate
I have them both listed below for those who want to get creative!
Let me know which recipe style you prefer!
The new version is way easier, but I have to admit this double-decker style is quite stunning!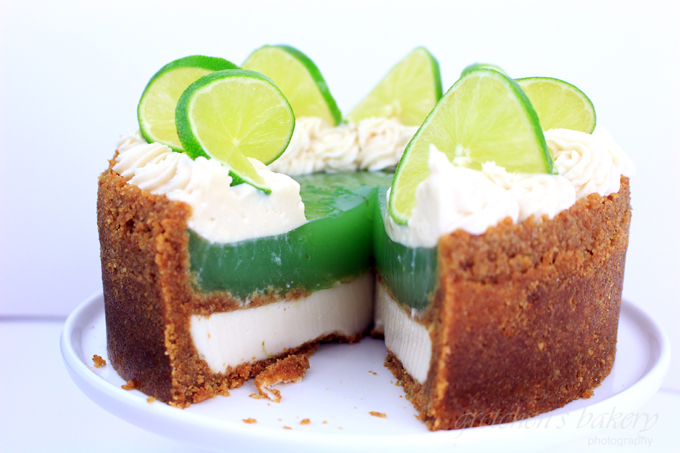 CLICK HERE FOR THE FULL YOUTUBE VIDEO TUTORIAL FOR HOW TO MAKE THE DOUBLE DECKER STYLE CHEESECAKE!
I have the updated style in this video below, it is a vlog style video so you will have to skip to 3 minute into the video to get to the recipe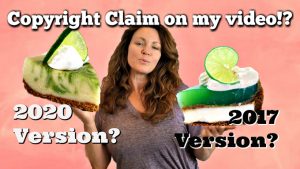 CLICK HERE FOR THE UPDATED VIDEO VERSION FOR THE KEY LIME PIE CHEESECAKE
Notes for Success:
Whenever using agar in your recipes it is important to know a little bit about this ingredient as this will make or break your final outcome!
Agar is a very sensitive ingredient that when measured improperly it can be the difference between a creamy luscious slice of cheesecake and a hunk of inedible rubber on your plate!
Please read all about agar in the article below before proceeding!
5 Minute read
Click here for an in depth look at agar in regards to desserts recipes.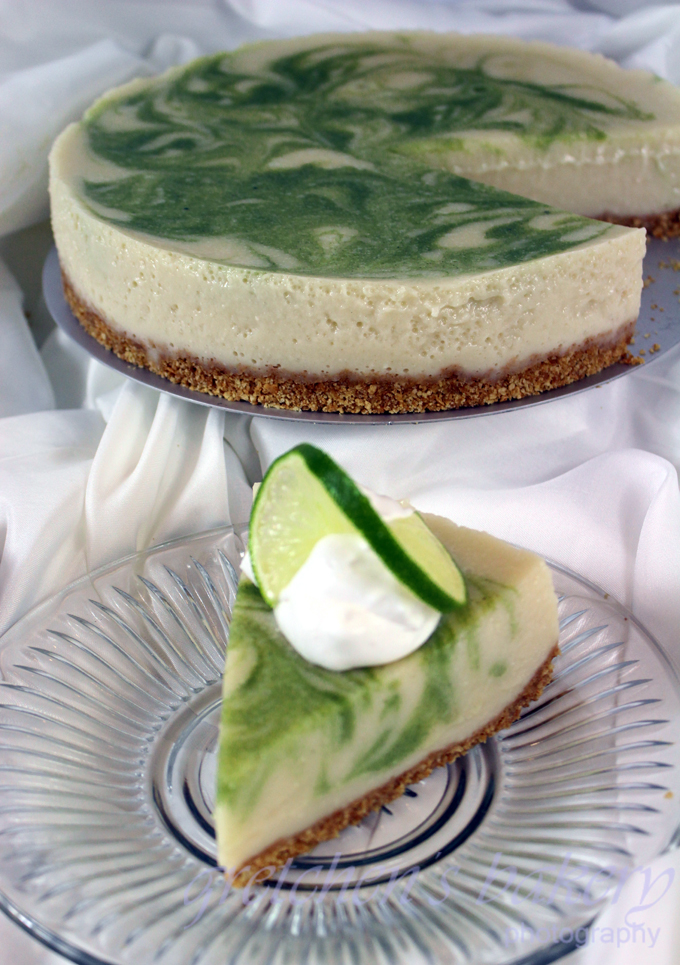 Additionally since agar needs to be boiled to activate, I find that it bubbles up pretty severely and causes lots of air and bubbles
It's a good idea to tap your cheesecake to release any air bubbles just before going into the refrigerator to set.
About the cream cheese icing
I link to the original recipe for cream cheese icing below
However I have recently been making a NO CREAM CHEESE recipe for cream cheese icing
It is (in my opinion) so much better than dealing with vegan cream cheese and the literal soup it likes to turn itself into the minute you mix it!
Check out the recipe for 2-2-2 Cream Cheese Icing here!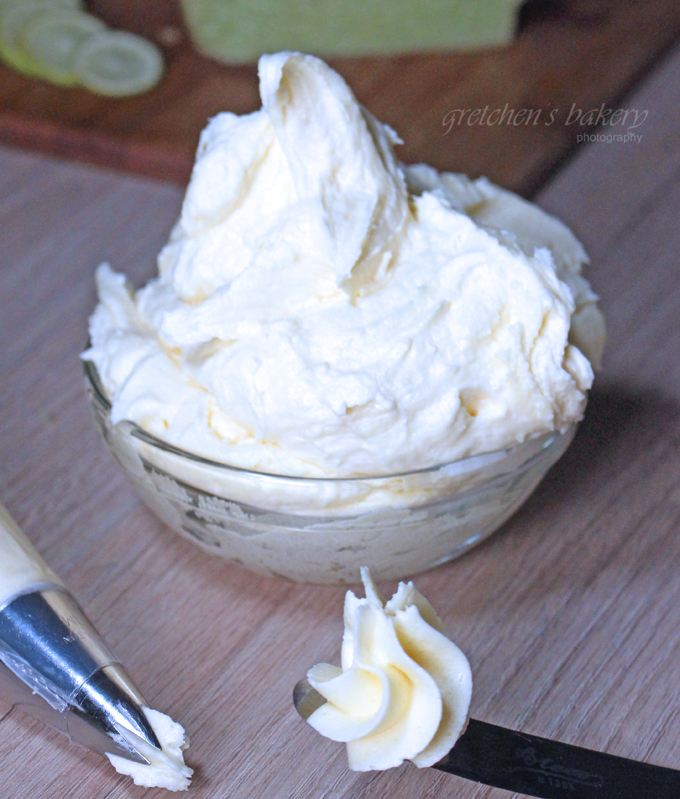 For more no bake recipes click the links below!
No Bake White Chocolate Blueberry Cheesecake
No Bake Chocolate Raspberry Ganache Tart
Check out the Double Decker version below!

No Bake Key Lime Cheesecake Original Version Recipe
Ingredients
For the Crust:
Graham Crackers (or digestive biscuits) 2 package from the box- approx 20 sheets to make 3 cups crumbs
Vegan Butter 8 tablespoons (113g)
Vegan Sugar 6 Tablespoons (85g)
For the Cheesecake Layer:
Vegan Cream Cheese 1 package 8 oz (226g)
Vegan Granulated Sugar ¾ cups (155g)
Soy Milk 6 fl ounce (175ml)
Powdered Agar ¼ teaspoon
Apple Cider Vinegar ½ teaspoon
For the Key Lime Pie Layer
Water ⅓ cup (80ml)
Powdered Agar ½ teaspoon
Lime Juice ⅔ cup (160ml)
Lime Zest from 1 lime (approx 1 teaspoon)
Granulated Sugar ½ cup (100g)
Corn Syrup 3 Tablespoons
Arrowroot 3 Tablespoons
Milk Alternative of your choice (*I used Evaporated Coconut Milk) 1¼ cup (300ml)
Green & Yellow gel paste color *optional
Instructions
To make the crust melt the vegan butter.
Combine the graham crackers and sugar to a food processor and process to find crumbs.
Add the melted vegan butter and process to the consistency of wet sand.
Take out approximately ½ cup of the crust mixture and reserve
Press the remaining crust into the bottom and all the way up to the top of the sides of a 2½" tall springform pan or a ring mold then freeze while you prepare the cheesecake layer
*Since I've made this recipe about 15 times after the release of this video, I came up with an easier mix method from that shown in the video! You can either follow the video instructions or the NEW written method here:
For the Cheesecake Layer:
Combine the soy milk, sugar & agar powder together in a medium saucepot and whisk smooth
Continue whisking over medium-high and bring to a boil then reduce heat and simmer for 2 minutes.
Lower the heat and add the cream cheese and apple cider vinegar and whisk vigorously to smooth
Pour immediately into the prepared frozen crust
Refrigerate until set, this should only take about an hour or two
Once the cheesecake layer is set, cover it with the remaining crust that was reserved from earlier., then you can make the lime pie layer
For the Key Lime Pie Layer
Combine all the ingredients for the key lime pie recipe together in a medium saucepot, heating and stirring until thick and starting to boil.
Let boil for just about 15 seconds
Add the optional food color, pour over the set cheesecake and crust layer in the mold
Refrigerate to set.
Meanwhile make the optional CREAM CHEESE ICING RECIPE
Unmold then garnish with optional cream cheese icing and fresh lime slices
Notes
No Bake Key Lime Cheesecake made with agar is super stable to stay out at room temperature for about 4 hours.


Keep refrigerated until serving and store leftovers in the refrigerator for up to 10 days.
2020 Version Recipe!
No Bake Key Lime Pie Cheesecake 2020 Version
Ingredients
For the cheesecake:
Vegan Cream Cheese 8oz package Tofutti Brand
Granulated Vegan Sugar 1¼ cup (250g)
Plant Milk *I am using Soy Milk 2 cups (473ml)
Agar Powder ¾ teaspoon
Cornstarch 3 Tablespoons
Key Lime Juice 1 cup (237ml)
For the Crust:
Graham Crackers (or digestive biscuits) 1 package from the box- approx 10 sheets to make 1½ cups crumbs
Vegan Butter 4 tablespoons (56g)
Vegan Sugar 3 Tablespoons (43g)
Instructions
First prepare the crust by melting the vegan butter.
Combine the graham crackers and sugar to a food processor and process to fine crumbs.
Add the melted vegan butter and process to the consistency of wet sand.
Press into the bottom on the acetate strip lined ring mold and refrigerate until needed
For the cheesecake, combine all the ingredients (except the agar) together in a saucepot over medium high heat whisking constantly until the cream cheese is smooth
Once the mixture is warm add the agar and continue whisking until the mixture thickens and just begins to boil
Once it boils remove from the heat and pour into the prepared ring mold over the graham cracker crust
Color some of the batter with green food color if desired then swirl into the cheesecake, and then refrigerate until set approx 3 hours
Notes
Cheesecake must be kept refrigerated at all times, and will stay fresh for up to 1 week covered in the refrigerator