Tiramisu Cupcakes are a great way to get your tiramisu fix without all the fuss!
Tiramisu is a decadent Italian dessert with coffee cream and rum soaked sponge cake
Today I have taken those same amazing flavors and packed it all into a cupcake!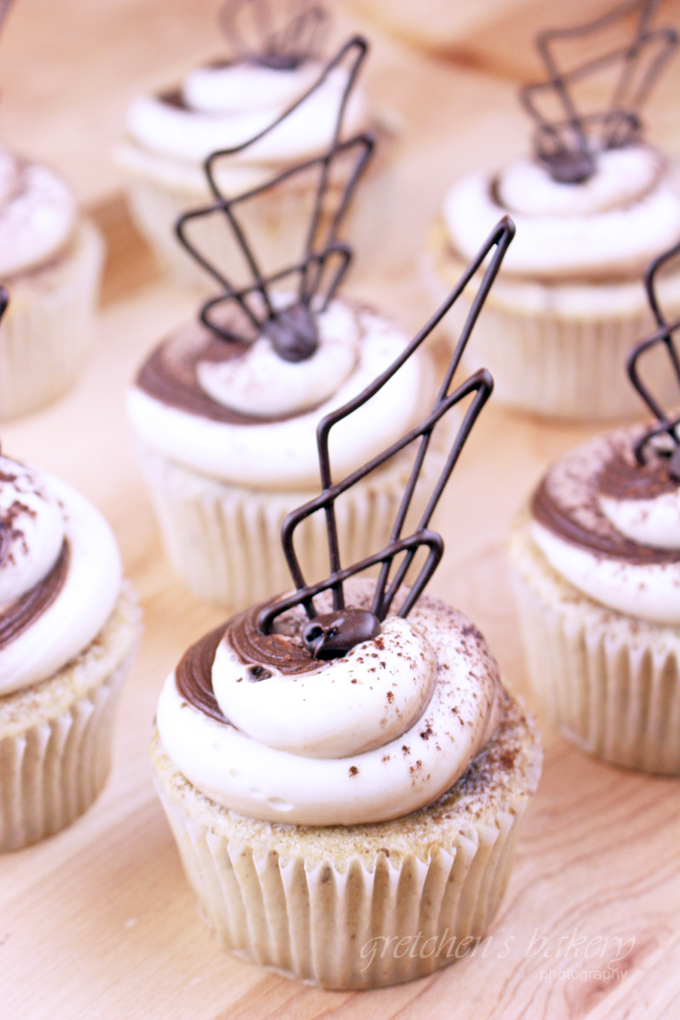 My famous recipe for moist, fluffy, light as air Vanilla Sponge Cake is baked into perfect cupcakes
Soaked with coffee infused simple syrup and topped with three different icings
Cream Cheese Icing , Mocha Buttercream and a tiny bit of chocolate swirl!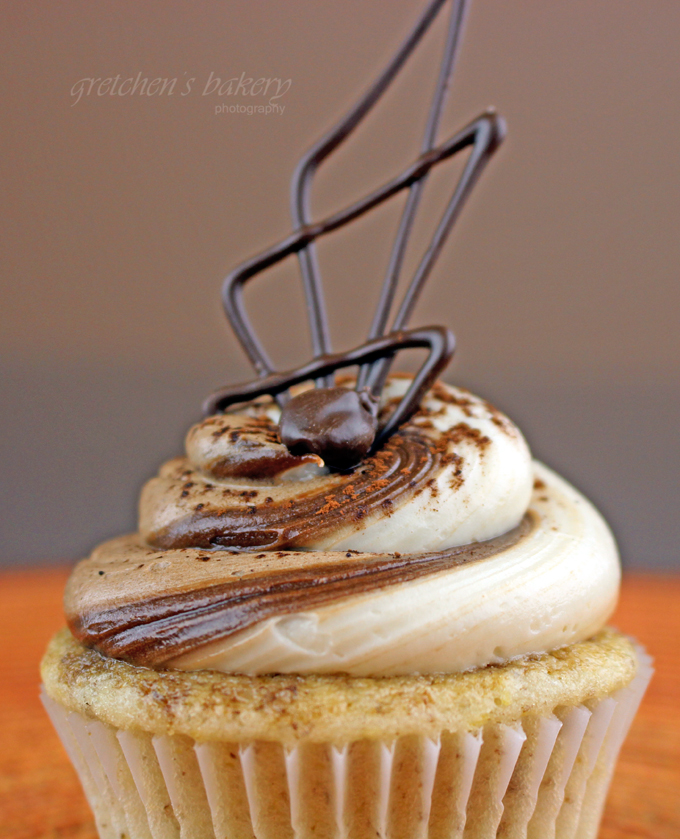 As we know classic Tiramisu is made with Mascarpone Cheese but surprisingly an authentic replica for that taste is Vegan Cream Cheese!
A light cream cheese mousse that is infused with rum, kahlua and brewed coffee
**please read to the end to find out about Kahlua NOT being vegan and a proper vegan alternative
That traditional "pick me up" dessert just got veganized so if you haven't seen that one you must check it out!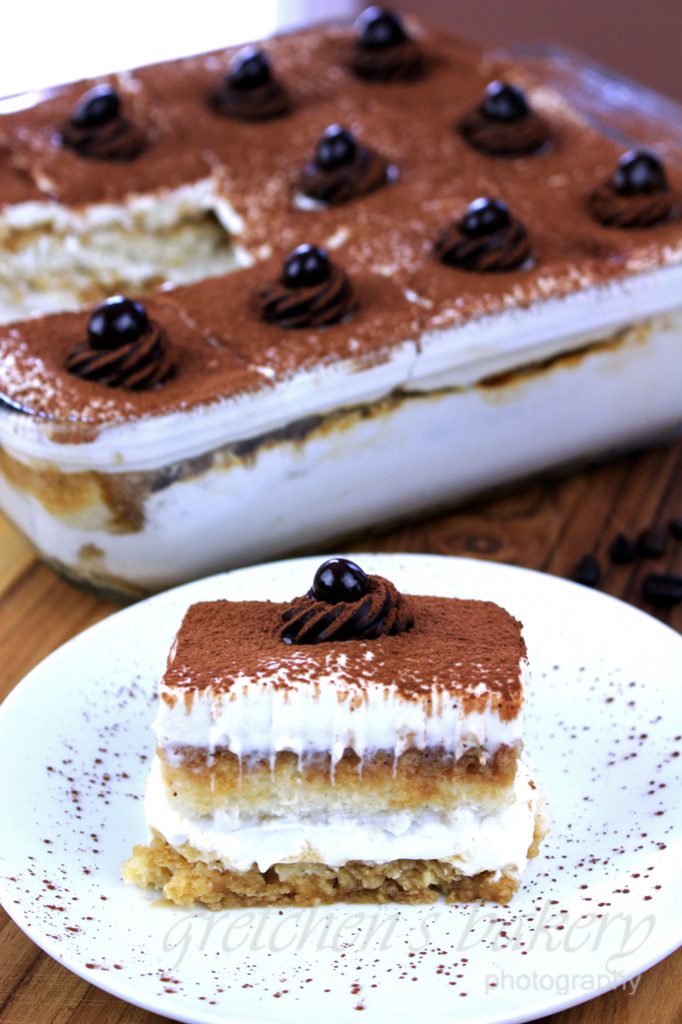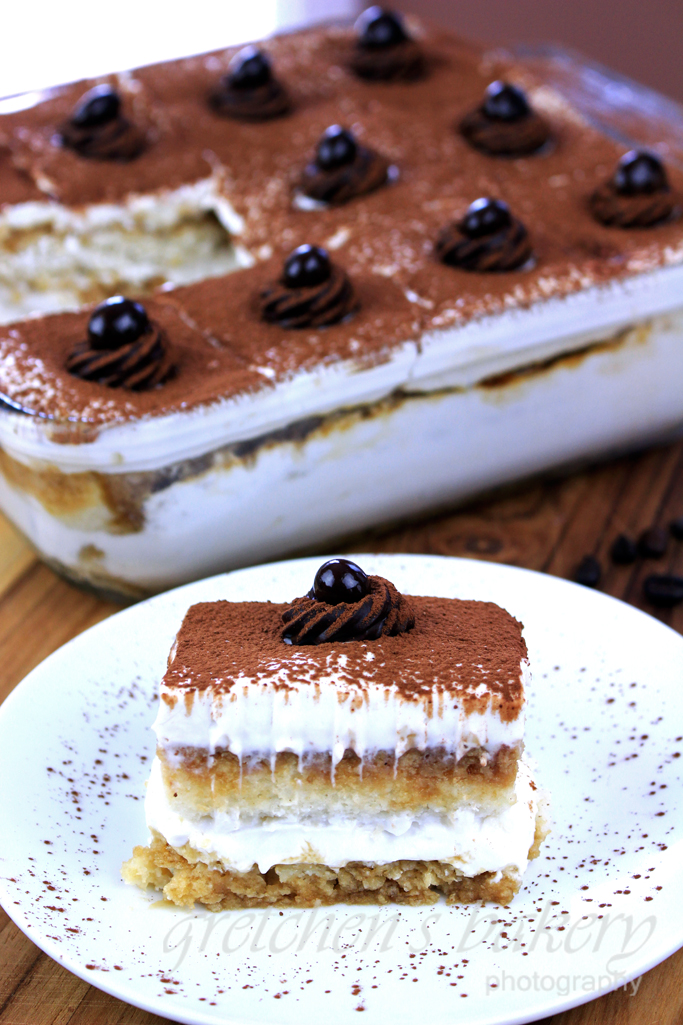 But for a slightly easier rendition of those same amazing flavors, just make cupcakes!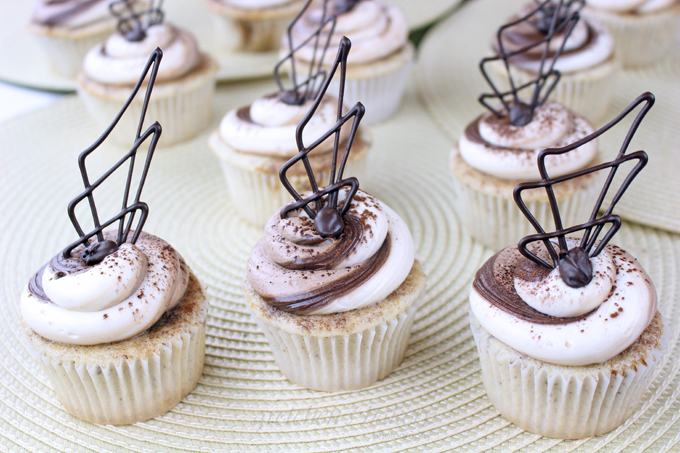 I know the thought of making three different recipes for icings doesn't exactly sound easier does it?
In retrospect, you could definitely forgo the mocha buttercream because the coffee soak into the cupcakes is going to be enough of a jolt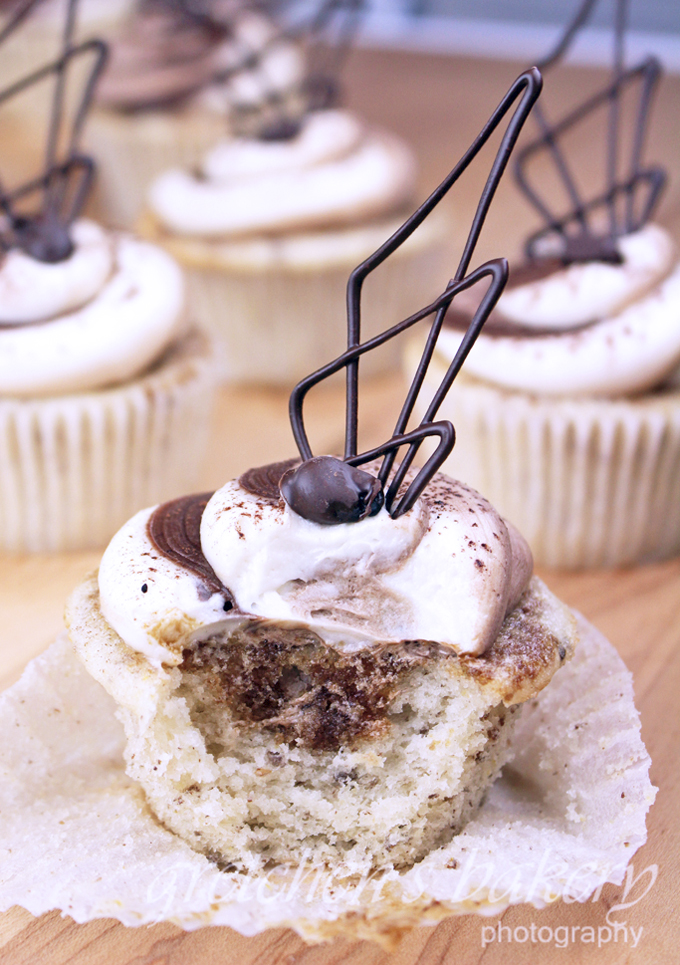 But for those who want to make these Tiramisu Cupcakes exactly how I did, follow the recipe below!
Mocha buttercream really is a luscious recipe so if you have the energy I suggest to go for it!!
Honestly the cream cheese icing is such an easy recipe that actually MUST be prepared by hand or you will have cream cheese soup
Just three ingredients and it's ready in minutes.
A quick two ingredient ganache for the chocoalte swirl is another recipe that is ready in minutes.
All of this, including the fancy chocolate decor, can be done while the cupcakes are baking!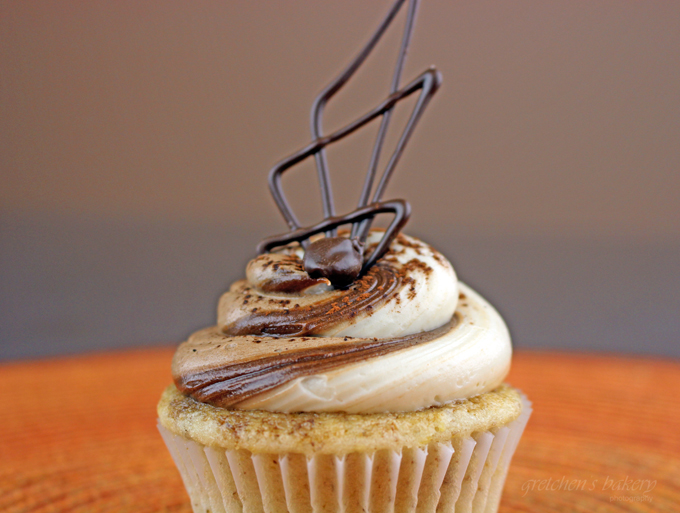 This is a Building On Recipes Project so just grab the recipes listed below
Prepare each of them separately and then proceed to build the cupcakes as shown in the video
CLICK HERE FOR THE FULL YOUTUBE VIDEO TUTORIAL FOR HOW TO MAKE THESE CUPCAKES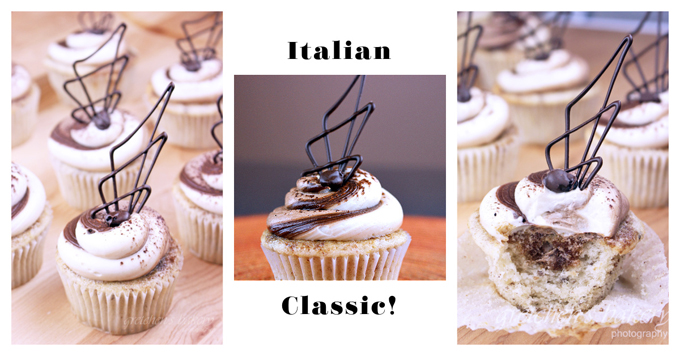 Notes for Success:
For the chocolate decor you must use tempered chocolate for it to set properly
I have a full video tutorial for How to Temper Chocolate but quite honestly the easy way to go would be to purchase a "non-tempering" chocolate CLICK HERE
The cupcakes can be made days in advance and wrapped well for the freezer
The simple syrup can also be prepared up to a week ahead of time too.
If you are not too keen on buying 2 bottles of alcohol just to make this recipe, you can always buy the tiny airplane bottles which would be perfectly enough to make this recipe!
The rum of choice for me has always been Meyers Dark Rum.
Whatever brand you go for, just make sure it is a dark rum and not white and it is of good quality since you will notice the quality in the final result if you cheap out here.
For those who do not use alcohol in their cooking and baking, I would like to suggest to skip this recipe altogether
I know, how rude of me to exclude some people!
But since classic Tiramisu is made with a good amount of alcohol I just feel really weird telling you to omit the main part of the recipe.
I suppose you could use a good Rum Extract  but that may alter the desired taste; and we have enough trouble getting people to like Vegan Desserts in the first place!
With all that being said I do understand the need to omit alcohol for various reasons, so for those who absolutely cannot do the alcohol I would suggest to replace it with more coffee.
For More Cupcake Recipes click the links below!
Vegan Peanut Butter Cupcakes Recipe

Tiramisu Cupcakes
I often mix buttercream with my cream cheese icing recipe because it helps with stability. Vegan cream cheese icing is a very fragile mix since vegan cream cheese seems to always want to turn to soup upon over mixing, which is why I stress to mix the entire recipe gently by hand.
Ingredients
½ Recipe Vanilla Cake baked into cupcakes
½ Recipe Mocha Buttercream **see notes below!
For the Cream Cheese Icing:
Vegan Cream Cheese 1 cup (226g)
Vegan Butter ¼ cup (56g)
Confectioner's Sugar 1 cups (120g)
Vanilla Extract 1 teaspoon
*optional 1 cup buttercream *see notes above
For the Simple Syrup:
Water ½ cup (177ml)
Granulated Sugar ½ cup (100g)
Instant Coffee Granules 2 teaspoons
Rum 2 Tablespoons
Kamora 2 Tablespoons
Instructions
Prepare the cake batter as per the instructions on that blog post.
Scoop batter into lined cupcake molds and bake in a preheated 375°F oven for 10 minutes then turn the oven down to 350°F for the remaining time, approximately 15 minutes more or until springy to the touch when you gently press the centers
Cool the cupcakes in the pan until you can safely touch it then turn them out onto a cooling rack to cool the rest of the way.
For those making the mocha buttercream addition as I did, be sure that when you make the recipe listed on that blog post to reserve out 1 cup of the plain vanilla buttercream first, before you add the cocoa/chocoalte mixture ~ this will be the easiest way to get that buttercream into the cream cheese icing for stability!
For the Cream Cheese Icing:
Sift the confectioners sugar into a large mixing bowl with the softened vegan butter.
Add the vanilla extract, stir well and then add the vegan cream cheese and mix by hand with a wooden spoon or spatula until combined well.
Add the optional vegan buttercream that was reserved from the Mocha Buttercream recipe and refrigerate until ready to ice your cupcakes
For the coffee simple syrup bring the water and sugar to a boil and let it boil for 1 minute.
Remove from heat and add the instant coffee and optional liquors and then let it cool in the refrigerator *this can be prepared up to 1 week in advance
Once the cupcakes have cooled brush each one with a generous soak of coffee/liquor simple syrup
Ice cold cupcakes with a swirl of fudge & cream cheese icing
Sprinkle with cocoa powder and garnish with optional chocolate decor and chocolate covered espresso bean
Notes
Tiramisu cupcakes must be kept refrigerated if you are using the cream cheese icing.
It turns out that Kahlua is no longer classified as 100% vegan due to the processing of the sugar.
As with most sugar here in the USA it is put through a bleaching process using animal bone char.
This is definitely not considered vegan and since Kahlua company has verified that one of their sources for the sugar is indeed using animal bone char, this can no longer be used in 100% vegan desserts
But fear not!
Kamora Liquor is a vegan alternative that is not only cheaper but packs the same punch as Kahlua!
So be sure to pick up a bottle of Kamora liquor for all your coffee dessert creations!
*not sponsored