Whether you love tofu or you hate tofu
You are going to agree that including it in this recipe for Lemon Ricotta Cupcakes
It is going to change your world!
Stick with me here because I am going to prove that adding vegan ricotta to this cake recipe transforms it into something you've never imagined!
Moist, spongy & firm~ yet tender crumb!
If you have never made vegan ricotta, it is the easiest thing to do!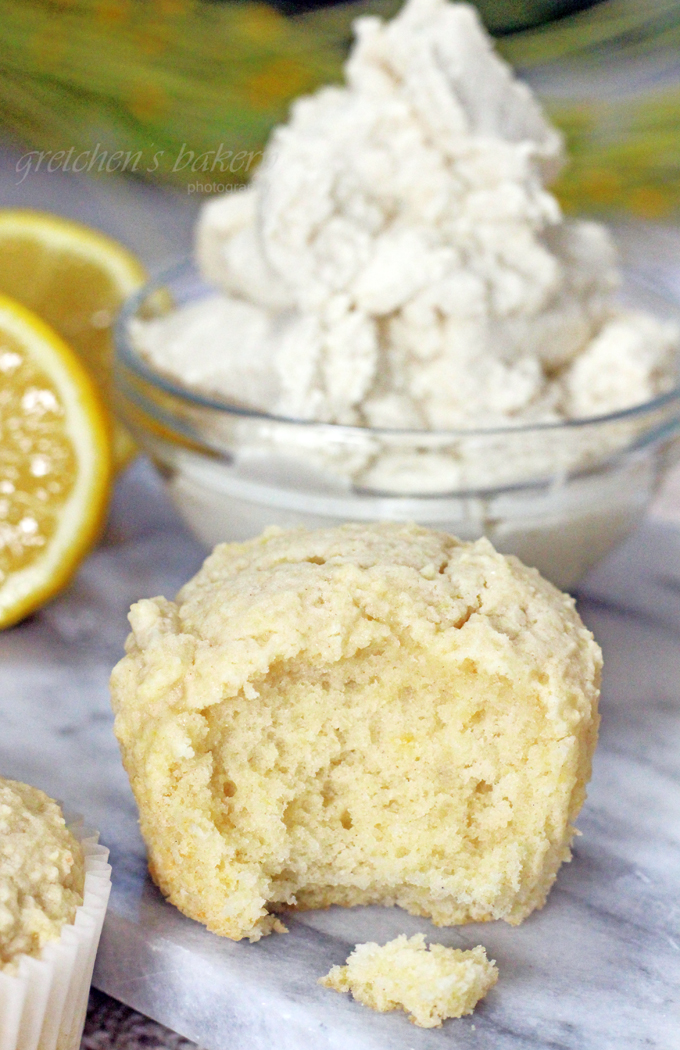 Mashed up tofu to resemble ricotta cheese consistency is all you need!
The other enhancers like lemon juice, salt and sugar that would normally go into a Tofu Ricotta recipe are already in the cake recipe itself!
So we are already covered there.
Just follow along in the video tutorial as well as the written instructions below and
Dare I say we can throw away all the other cake recipes and just use this from here on out!??
I am just enamored by these lemon ricotta cupcakes!
Lemon zest and lemon juice is more than enough essence of lemon in this little sponge cuppy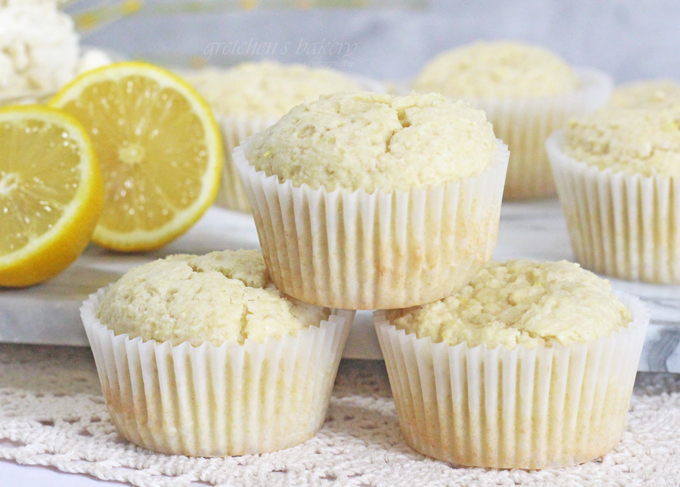 I didn't even use an extract, but of course you can if you want to add another layer of zing!
With a filling of lemon curd and light lavender scented buttercream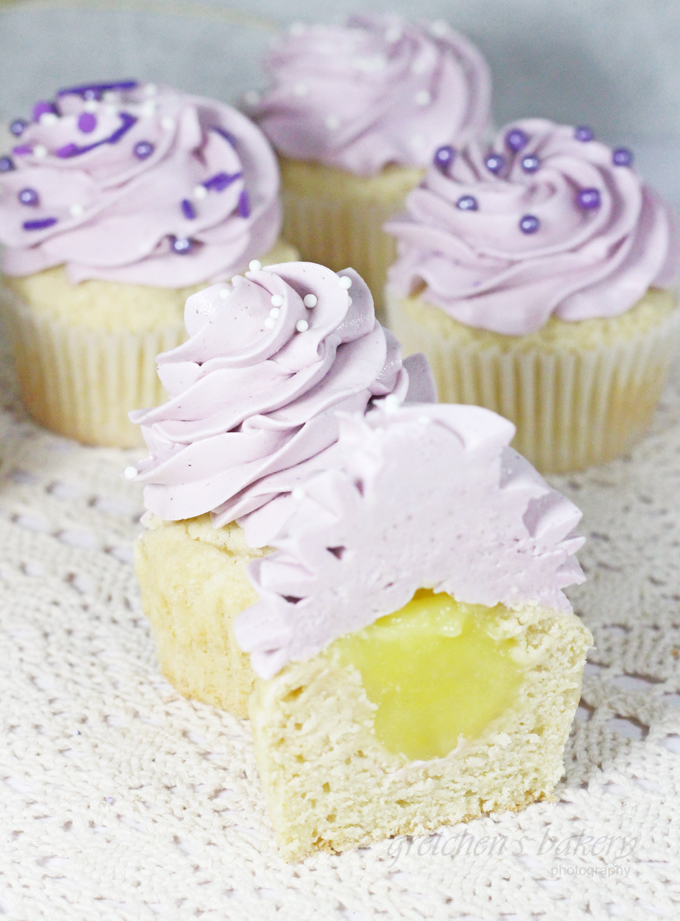 These cupcakes are so elegant and totally cute all at once!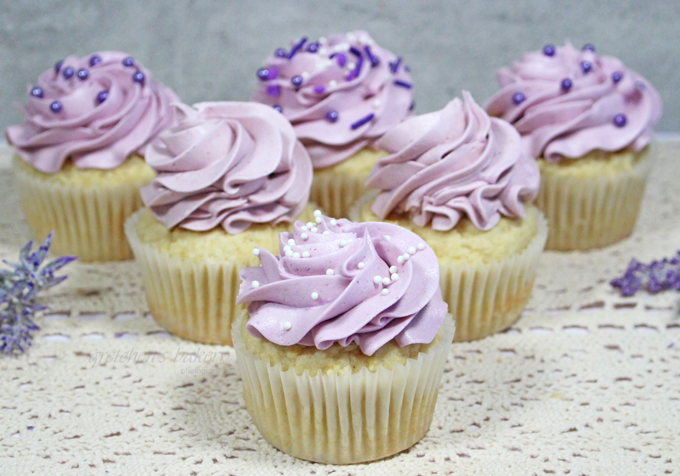 I don't know about you, but I have always had trouble getting my lavender colors true lavender
So rather than continue to struggle with gel paste food colors that always fade and look more blue than violet
I decided to use some of the natural food color from super flower powder by Suncore Foods
*not sponsored
The Sapphire Wolfberry Super Flower Powder food color was the best idea I have had to date!

Simply dissolving a teaspoon of the powder along with 3 teaspoons of ground up lavender flowers into steeped water just like making a tea
Then added it cooled to my buttercream recipe at the last stage of mixing
The vibrant color was everything I had been looking for to make this delicate lavender buttercream come to life!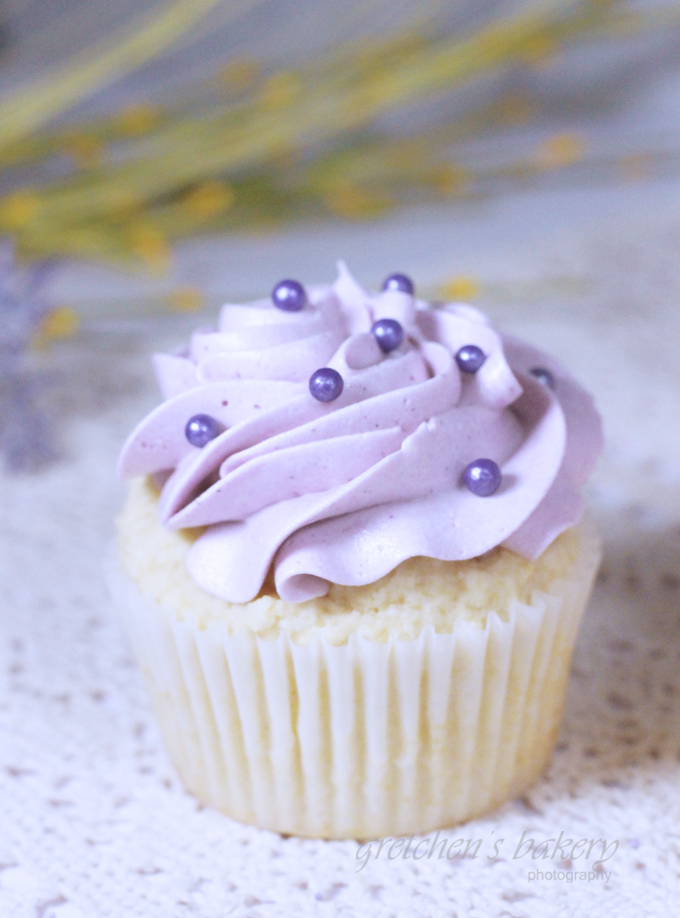 Of course you can make this Lemon Ricotta Cupcake recipe and use whatever icing you prefer if you are not into fancy~schmancy lavender!
This recipe also bakes great into round cake layers, sheet cakes and even loaves!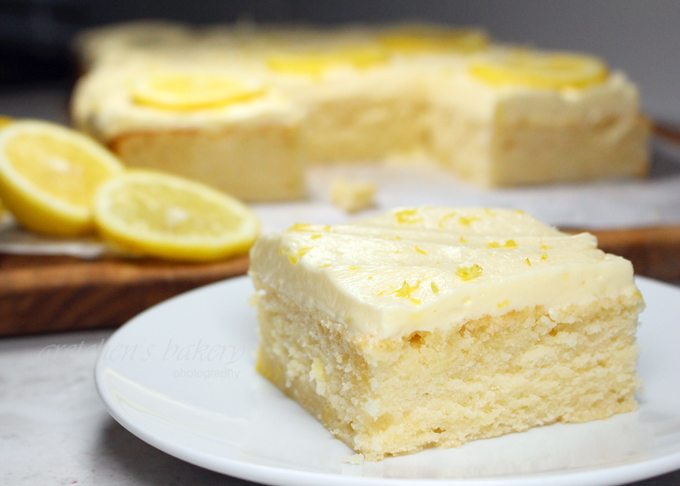 CLICK HERE FOR THE FULL YOUTUBE VIDEO FOR HOW TO MAKE THESE LEMON RICOTTA CUPCAKES!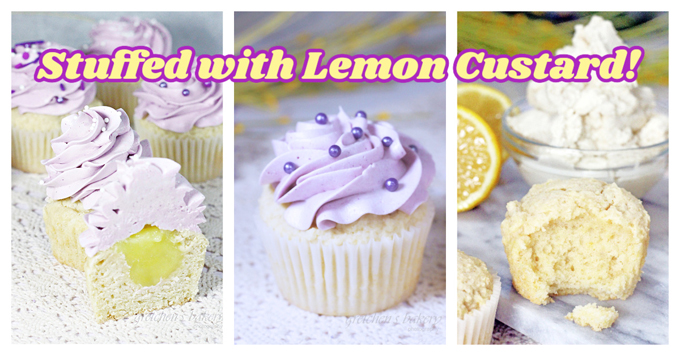 Notes for Success:
I use firm tofu but not pressed, just drained of excess liquid for my vegan ricotta cheese.
I am also using a combination of all purpose flour and cake flour for the best result
Many people cannot get cake flour and are also confused as to what cake flour actually is
CLICK HERE FOR MORE INFO ABOUT CAKE FLOUR
If you cannot get cake flour you can sub in all~ all purpose flour (or plain flour as it is more commonly known in other countries)
However I recommend to reduce the total amount of all purpose flour to 250g total weight (or 2 cups total)
The egg replacer I used for this recipe was Bob's Reed Mill *not sponsored and I added it straight to the dry ingredients rather than reconstituting it
I also used aquafaba for a portion of the liquid ingredients here and as an additional binder
But this can be replaced by more plant milk if for some reason you like to stay away from chick pea water.
I used Country Crock Vegan Butter this time, because I finally found it!
But you can use whatever vegan butter you have
Typically I use Earth Balance for all my baking, but the Olive Oil Country Crock was really great! *not sponsored by either company 
The creaming time to get to light and fluffy status was longer than the usual 3-4 minutes and took closer to 7 minutes to achieve light and fluffy
The end result for this batter is going to be very stiff unlike many of your other cake recipes, this is OK!
For the lemon custard, cornstarch is a very difficult ingredient to measure consistently with a volume spoons measure.
So while I list both measures below I cannot stress enough how the grams measure with a scale is going to give you the best results.
Many times people have complained that their custard is like rubber and they don't know why!
This is from a heavy measure of cornstarch when using volume measuring spoon vs the 100% accurate scale measure in grams.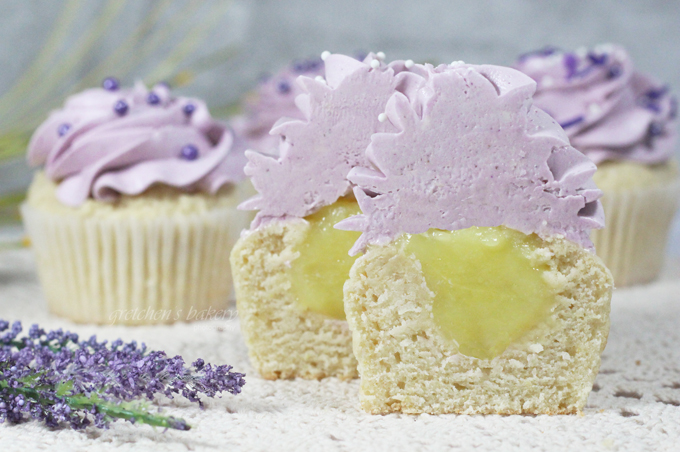 For more great lemon recipes click the links below!
Lemon Ricotta Cupcakes with Lavender Frosting
This recipe makes 15 standard sized cupcakes
I am using soy milk but you can use any plant milk you prefer
I am using American Buttercream for the lavender icing, because it is the most stable when it comes to adding in additional liquid flavoring. You will notice I steeped lavender flowers with wolfberry powder for my natural food coloring & essence flavor, this required adding ¼ additional liquid to my buttercream and IT DID NOT BREAK
Ingredients
1 Recipe Your Favorite Buttercream *I am using American Style Buttercream
3 teaspoons lavender flowers ground fine *food grade
¼ cup water
1 teaspoon Wolfberry Flower Powder OR violet gel paste color
For the Lemon Custard:
Plant Milk ½ cup (118ml)
Water ⅓ cup (78ml)
Lemon Juice ¼ cup (59ml)
Sugar ⅓ cup (67g)
Cornstarch 2½ Tablespoons (20g) *see notes in notes for success above
Lemon Zest from 1 lemon approx 1 teaspoon
For the Cake Recipe:
Vegan Butter 8 Tablespoons (113g)
Vegan Sugar 1 cup (200g)
Firm Tofu *no need to press, just drained 230g (half package) = 1 cup after processing
Lemon Zest from 3 lemons approximately 1 Tbs
Lemon Juice from 1½ lemons 3 Tablespoons (45ml)
Vanilla Extract 1 teaspoon (5ml)
Aquafaba ¼ cup (59ml)
Plant Milk *i used soy milk ¼ cup (59ml)
All Purpose Flour 1¾ cup (218g)
Cake Flour *see notes above in text of article Notes for Success ½ cup (60g)
Baking Powder 2 teaspoons
Salt 1 teaspoon
Egg Replacer *see notes above 1 Tablespoon
Instructions
Preheat your oven to 375°F
Line your cupcake pans with paper liners
Place the tofu in a food processor and process smooth~ it will resemble ricotta cheese
Combine the aquafaba and the plant milk together in a small bowl, reserve
Add the lemon juice, zest and vanilla extract to the tofu ricotta, reserve.
Cream the softened vegan butter with the sugar in your electric mixer with a paddle attachment on medium to high speed until light and fluffy. This took about 7 minutes
Sift the dry ingredients together including the egg replacer *see notes for success above
Add the plant milk/aquafaba mixture to the creamed butter mixture in 3 additions whipping on high in between each addition to emulsify
Scrape the bottom & sides of the bowl and then add the sifted dry ingredients all at once, mixing just until combined
Add the tofu ricotta mixture next and mix to combine well.
Scoop the batter into the lined cupcake molds filling ¾ way to the top, the batter will be very thick and not pour able~ this is correct.
Bake in the preheated oven at 375°F for 10 minutes, then turn the oven temperature down to 325°F to bake the rest of the way
Total bake time is approximately 25-30minutes ~ best to check at 20 minutes to gauge time but they are done when you gently press the centers and they are springy OR when a toothpick inserted into the center comes out clean.
Cool them in the pans and then remove them and cool the rest of the way while you prepare the buttercream and custard recipes.
For the lavender buttercream steep the ground lavender flowers in the water for at least 30 minutes and add the wolfberry powder to dissolve
Follow the buttercream recipe for your favorite buttercream and at the last stage of mixing add the cooled steeped lavender & wolfberry color *if using~~ otherwise just add a drop or two of violet gel paste color
For the lemon custard combine the sugar with the cornstarch and then add that to the water, plant milk & lemon juice along with the zest in a medium sauce pot
Over medium heat bring the mixture to a boil whisking constantly
Remove from the heat and transfer to a bowl to cool and set
Fill the cupcakes with the cooled custard and then ice with lavender buttercream as shown in the video tutorial
Notes
Lemon Ricotta Cupcakes can be made in advance and frozen up to 1 month wrapped well to prevent drying.

Iced & custard filled cupcakes can be kept at room temperature for up to 6 hours, but for longer storage keep refrigerated for up to 1 week wrapped well to prevent drying out.

It is best to serve buttercream iced cupcakes at room temperature, so bring them out at least one hour before serving