FEED ME SEYMOUR!
Calling all my Little Shop of Horrors fans!
Audrey the Venus Fly Trap Little Shop of Horrors cookie cups are super easy and lots of fun with minimal requirements for decorating
This is a perfect beginners project!
I definitely can't take credit for this one though, so be sure to check out CakedByRach on Instagram for the cutest & coolest bakes!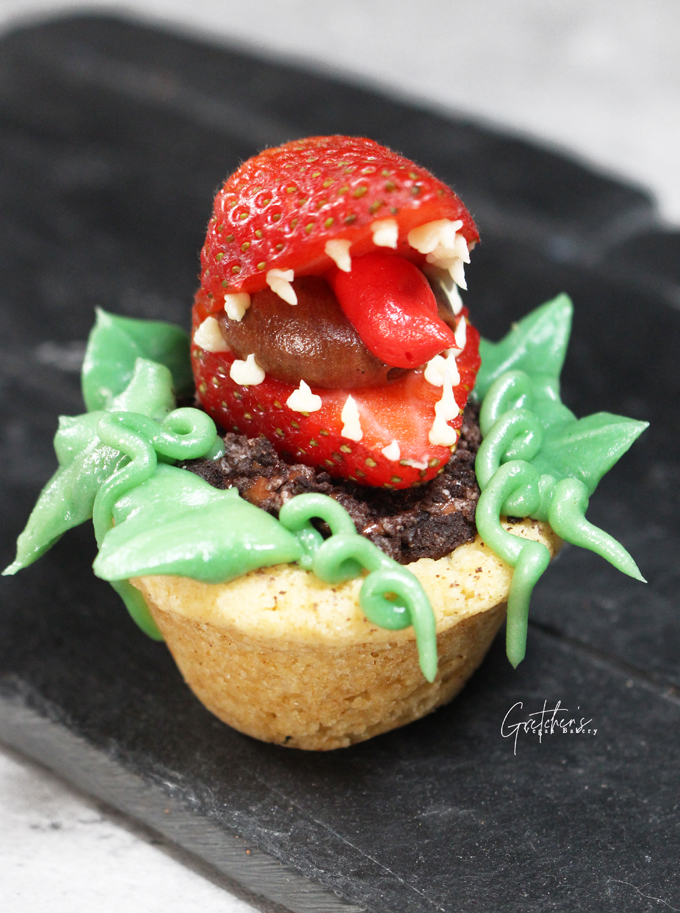 Snickerdoodle cookie cup is the delicious planter for Audrey the Venus Fly Trap
Filled with my famous bakery recipe for fudge icing or really whatever you like the most!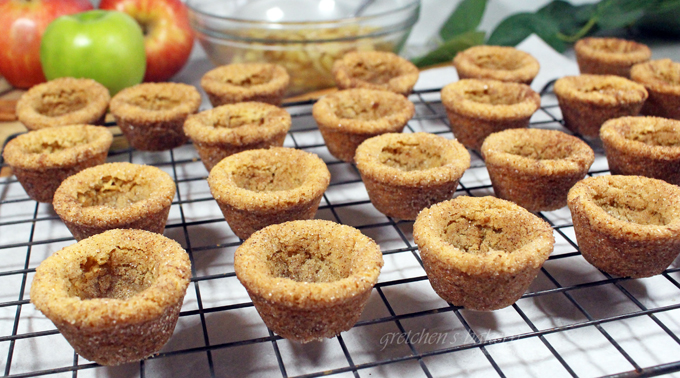 A few buttercream leaves and vines and some jagged teeth as any proper Venus fly trap should have
And don't forget that lashing tongue either!
WATCH THE YOUTUBE VIDEO FOR HOW TO MAKE THESE AUDREY COOKIE CUPS!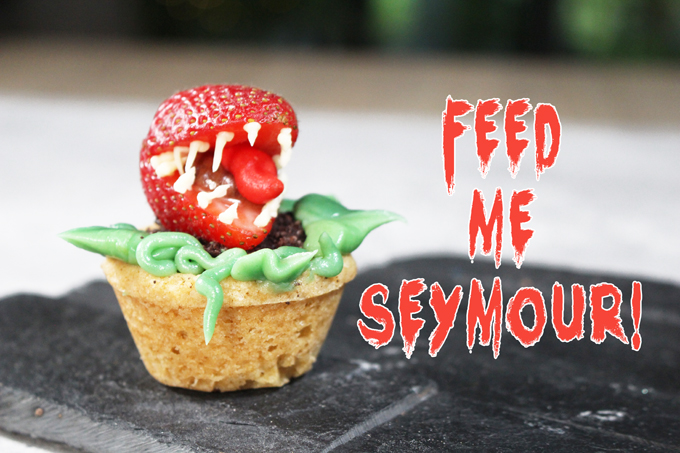 This website may contain links as part of the Amazon Affiliate program, which means when you click a link and make a purchase through my website I may earn a small commission at no additional cost to you
TOOLS NEEDED:
Yield: 24
Little Shop of Horrors Audrey Cookie Cups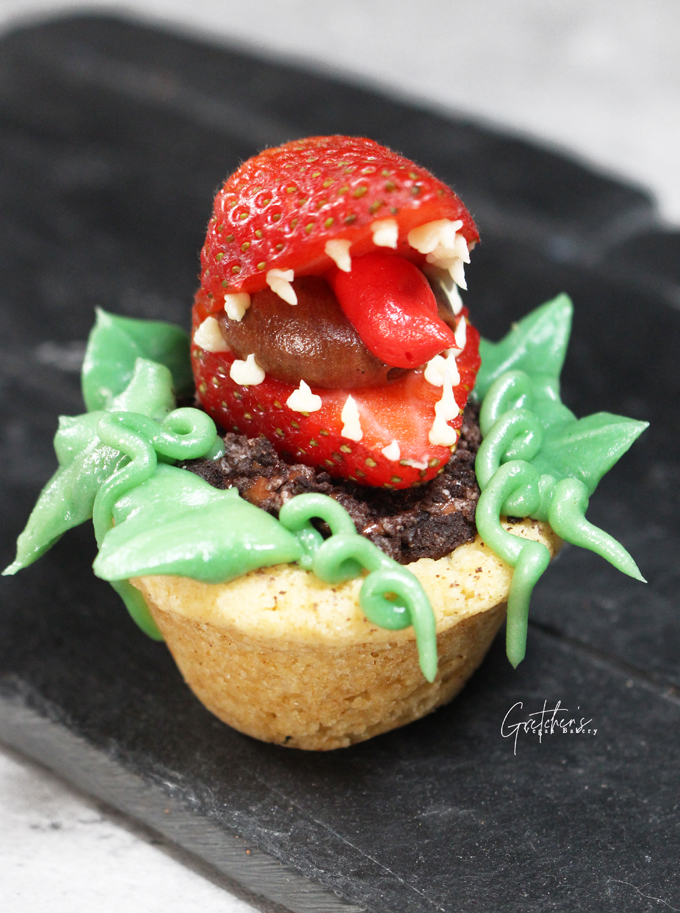 Total Time
1 hour
15 minutes
Ingredients
Cake or cookie crumbs approx 1 cup
12 Small Strawberries
Instructions
Prepare the Snickerdoodle Cookie dough as per the recipe instructions, but bake the dough into a lightly sprayed mini muffin pan, 1 Tablespoon per cavity pressed in *see video for direction
Bake in a preheated 350°F oven for approximately 15 minutes or until they are golden brown on the edges, the middles will be slightly sunken but puffy too, press the centers with a teaspoon measure once they come out of the oven to make a deeper indent for the filling
Cool in the pan while you prepare the fudge icing & the buttercream recipes
The buttercream gets colored to green and red and some left white for the teeth
Fill the cold cookie cups with fudge filling, then sprinkle the cookies or cake crumbs over top for the "dirt"
Add the green leaves & vines and then the half strawberry with the teeth piped in place, a spot of fudge for the "throat" and then a red tongue
See video for a visual representation on how to make these!
Notes
Cookie cups can be refrigerated for a couple days but the strawberry will probably start to get a little bit "ugly" after a day or two
These are best served the day they are assembled