It's beginning to look a lot like Pumpkin Season!
We either love it or we hate it but either way it's here!
Let's kick it off right with the best Pumpkin Cake recipe ever!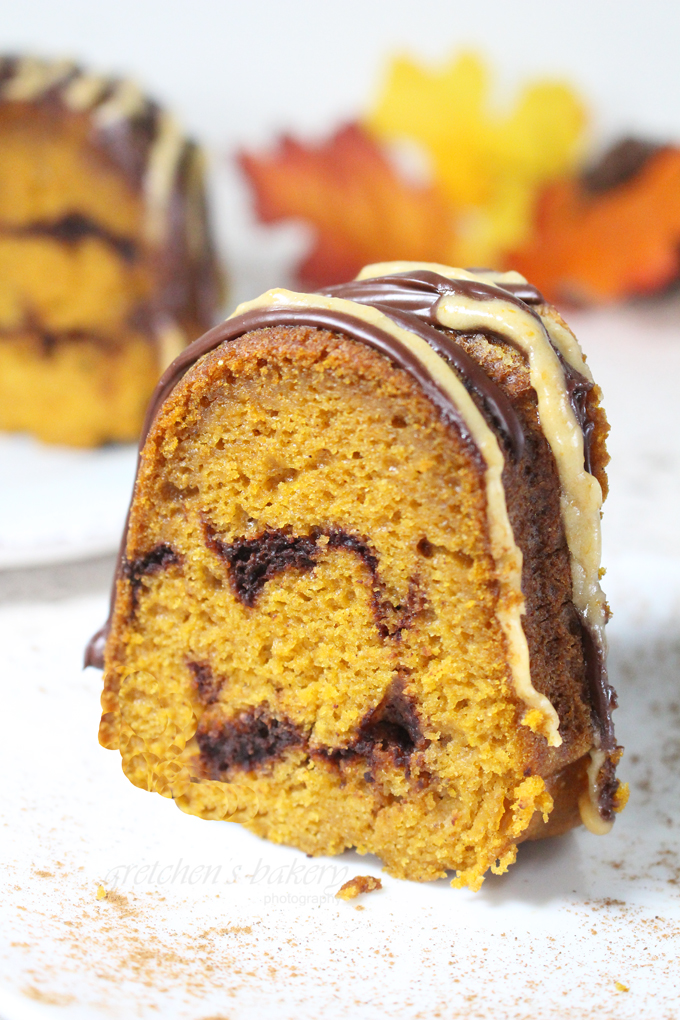 No egg replacers or weird ingredients needed
Just your basic autumn spices and some pumpkin is all you need!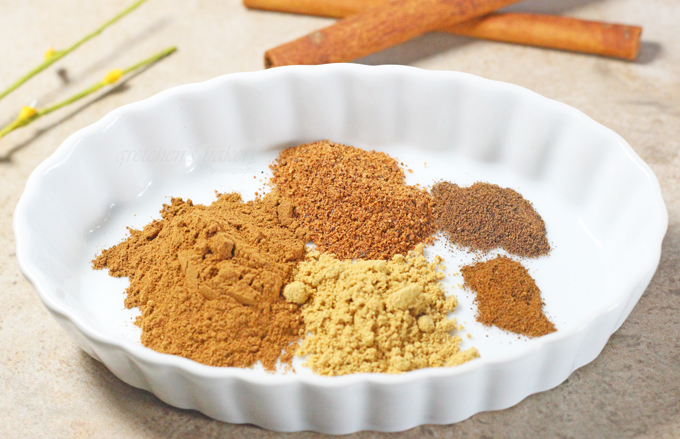 You know me and my chocolate obsession and
Pumpkin is one cake flavor that loves being paired up with chocolate!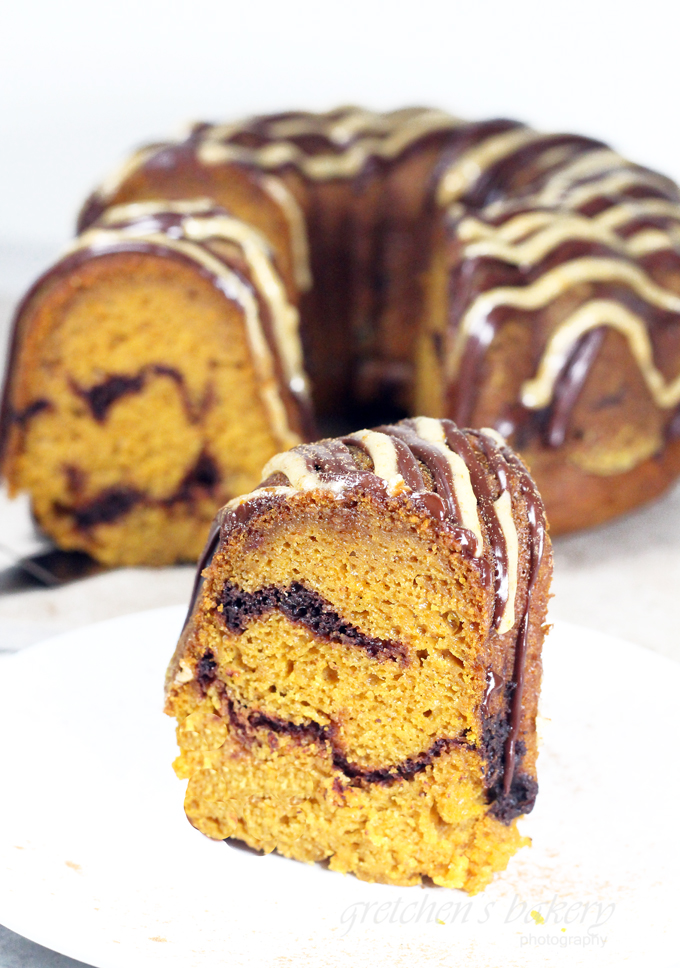 So why not get some deep rich chocolate marble in there today?
Naturally you can leave that part out and just go straight up pumpkin cake if you prefer
But with a quick cocoa paste swirled throughout the batter you can marble away and get your chocolate fix!
There's something about the autumn season and bundt cakes that just seem to go hand in hand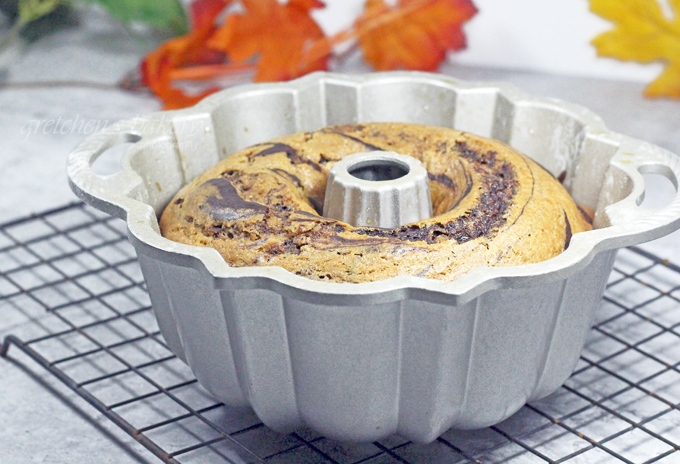 However this recipe bakes beautifully into muffins, cupcakes, layer cakes and sheet cakes!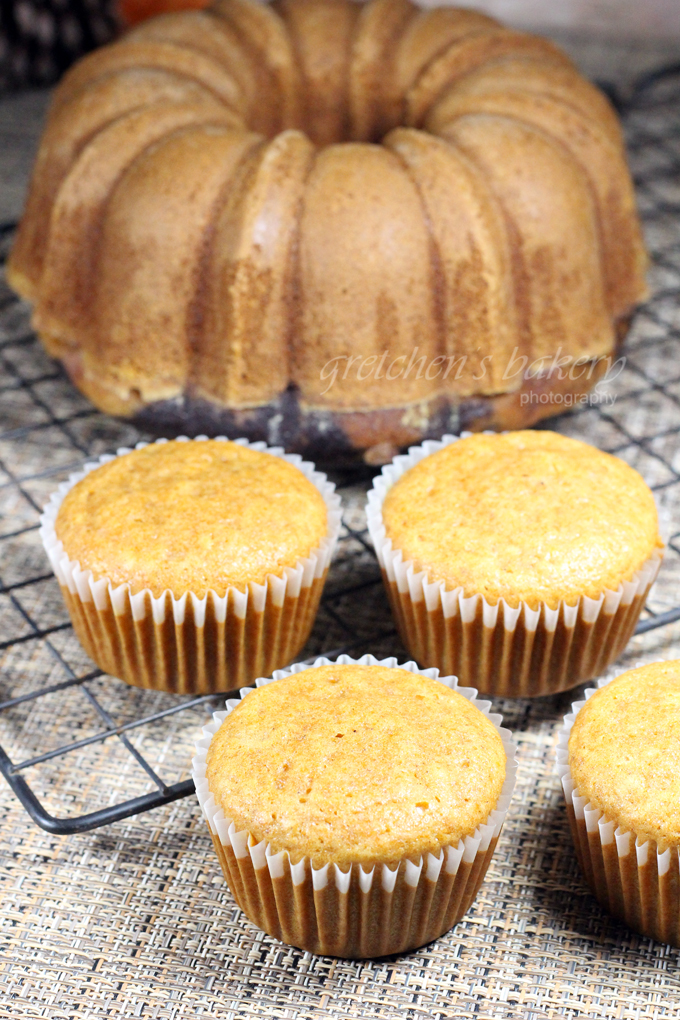 Speaking of cupcakes you are not going to want to miss my Apple Pie Stuffed Pumpkin Cupcakes that I made from this exact recipe!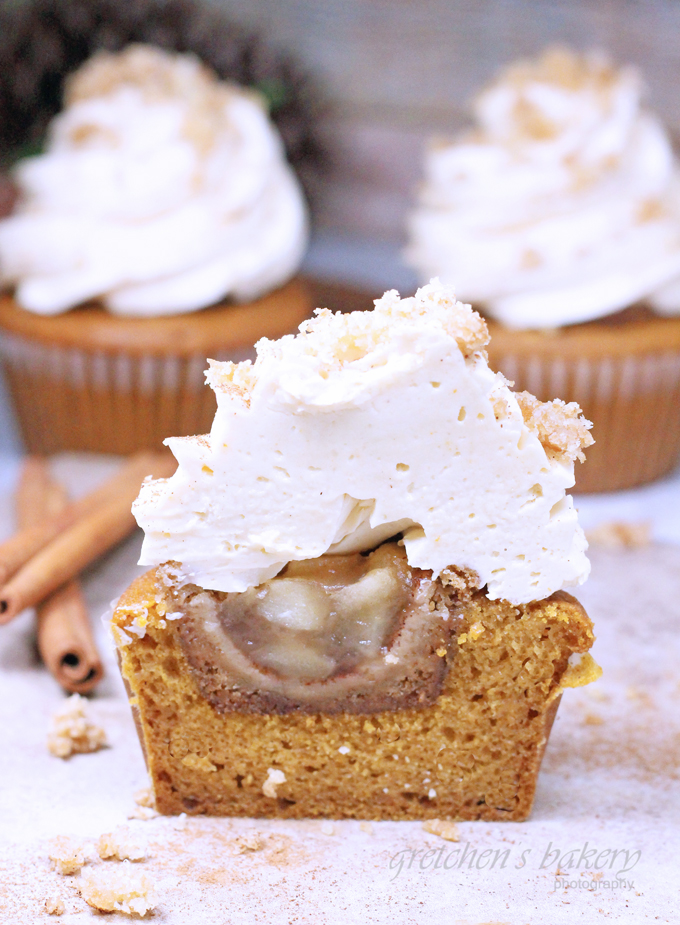 This easy all-in-one recipe is going to become a staple in your favorites file.
For the glaze I used a light drizzle of chocolate ganache to bring out that chocolate marble
But instead of the traditional sugar glaze made from confectioners sugar & plant milk
I decided to use confectioners sugar and pumpkin!
Yep! Just straight up pumpkin from the can mixed with confectioners sugar for a new spin on sugar glaze!

Notes for Success:
In the video you will see that I mainly talk about the pumpkin being used here in this recipe.
I tested this recipe 3 separate times with three different pumpkins
1)Libby *not sponsored 
2) No Name Brand
3) Homemade Pumpkin Puree *link & recipe below
The homemade puree will always be a thinner consistency compared to canned pumpkin so my resulting batter was lighter in color and thin like a pancake batter.
It was still delicious and baked up fine, but please see the notes in the recipe section below for those using homemade puree
I like my pumpkin things to be really spiced up with all the fall spices.
You can adjust the spices listed in the recipe below to your liking if you think I am using too much, but I think it is perfect.
In looking at other peoples pumpkin recipes, I find that some people use only cinnamon and others barely put any spice at all!
Again this is an area where you can adjust to your liking.
Additionally you can use 1½ teaspoons of pumpkin pie spice instead
CLICK HERE FOR MY PUMPKIN PIE SPICE RECIPE
If you have trouble finding canned pumpkin to make this or other recipes
I have a homemade pumpkin puree recipe and video tutorial for you!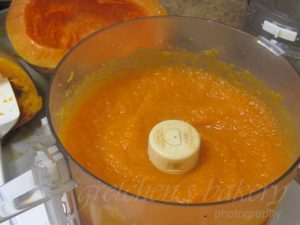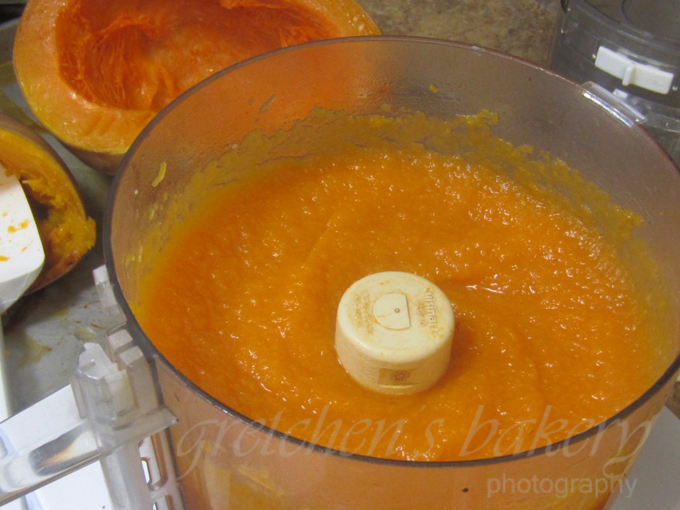 For those having trouble finding cake flour CLICK HERE TO FIND OUT MORE!
However you can simply use All Purpose or Plain Flour in place of the total measure of flour in the recipe listed below
CLICK HERE FOR THE YOUTUBE VIDEO FOR HOW TO MAKE THIS PUMPKIN CAKE
For more awesome pumpkin recipes click the links below!
Pumpkin Velvet Cake Pumpkin Spiced Buttercream
Chocolate Pumpkin Marble Cake
HOMEMADE PUMPKIN PUREE
: For those using their own homemade pumpkin puree, reverse the flours listed below: Instead of 1 cup cake flour & ½ cup all purpose flour/ switch it to 1 cup all purpose flour & ½ cup cake flour
I am using
a 6 cup Bundt pan
for this recipe
Ingredients
Vegetable Oil 6 Tablespoons (90ml)
Light Brown Sugar ½ cup (105g)
Plant Milk *I use soy ¾ cup (177ml)
Vinegar 1 teaspoons (5ml)
Canned Pumpkin ½ cup (125g) *see notes for homemade puree in the article above the recipe
Salt ½ teaspoon
All Purpose Flour ½ cup (65g)
Cake Flour 1 cup (120g) *see notes in text above the recipe box
Baking Soda 1 teaspoon
Ground Cinnamon ½ teaspoon
Ground Ginger ½ teaspoon
Ground Cardamom ¼ teaspoon
Ground Cloves pinch
Ground Nutmeg ⅛ teaspoon
For the Chocolate Marble:
Natural Cocoa Powder 2 Tablespoons (10g)
Brown Sugar 1 Tablespoon (7g)
Hot Water 2 Tablespoon1 (45ml)
¼ cup of the batter from the cake recipe
Instructions
Preheat your oven to 350°F
Grease your bundt pan very well with professional bakery pan grease
Combine the vinegar with the soy milk (soy milk is the only milk that will thicken with vinegar)
In a larger mixing bowl combine the oil, brown sugar, salt, pumpkin, and then the thickened vinegar/plant milk and whisk to combine well
Sift the flour with all the spices and the baking soda and add it all at once to the wet mixture in the bowl
Whisk smooth
In a small bowl combine the cocoa powder with the brown sugar & the hot water, whisk to a smooth paste, add ¼ cup of the batter to this and whisk smooth
Pour the a portion of the pumpkin batter into the well greased pan and then spoon some of the chocolate marbling mixture over that, add the remaining pumpkin batter over that and then the rest of the chocolate marble.
With a skewer or a thin knife, marble through the batter in the pan in a swirling technique
Bake immediately in the preheated 350°F oven for 20 minutes
Then turn the oven temperature down to 300°F and bake for another 20-30 minutes or when a toothpick inserted into the center comes out clean
Cool the pumpkin cake in the pan until you can touch it without burning your fingers, then turn it out onto a cooling rack to cool all the way
Glaze with confectioners sugar glaze or chocolate ganache or serve plain!
Notes
Pumpkin marble Cake can be stored at room temperature for up 4 days, wrapped loosely to prevent drying.

For longer storage keep refrigerated for up to 1 week wrapped to prevent drying

Freeze for up to 12 months
3.5.3251
3.5.3251