Just in time for Valentine's Day
This simple raspberry fluff cake will have you falling in love!
My most rave reviewed cake recipe happens to be my bakery yellow cake recipe!
It is the most used vegan vanilla cake around!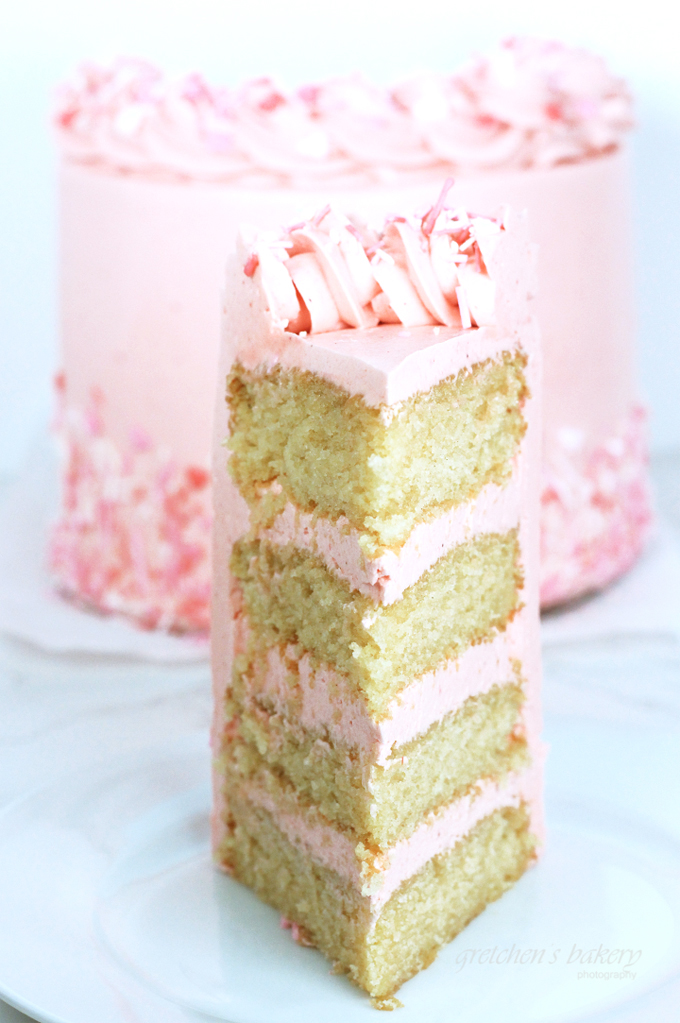 Fluffy raspberry buttercream for the filling and icing and that's really all you need!
All natural colors by using raspberry puree for the buttercream!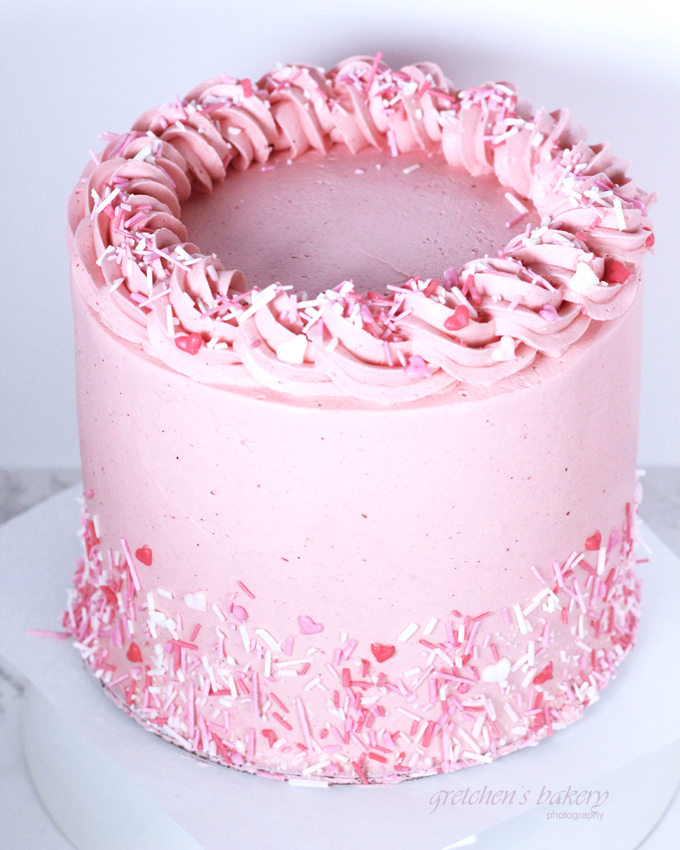 I've even made my own sprinkles for this cake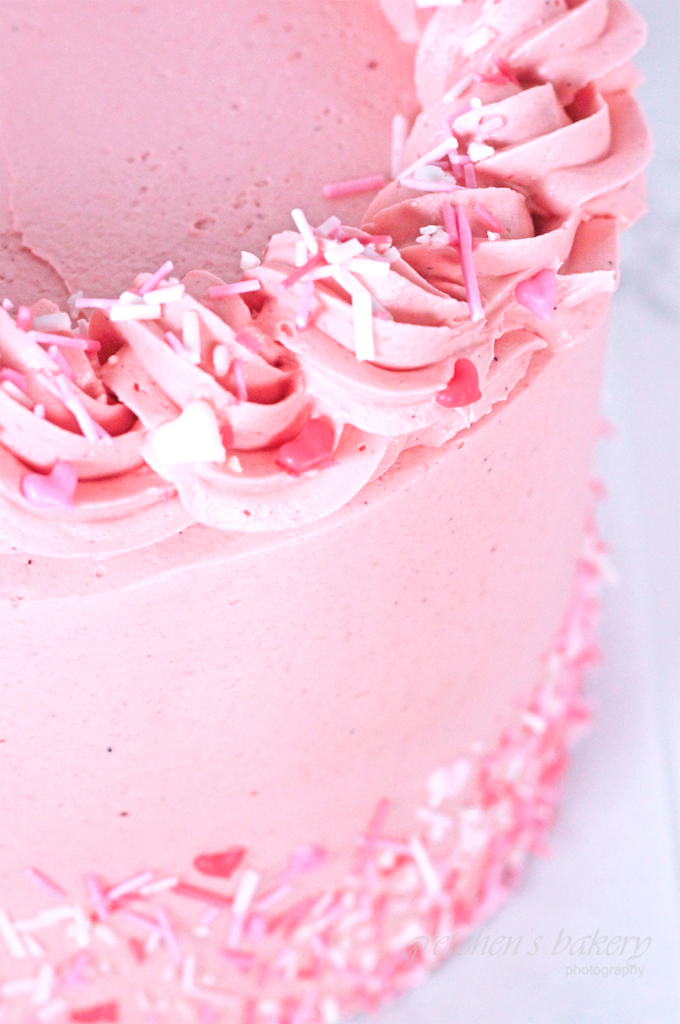 With super flower powder food colors and beet root instead of harsh dyes! *not sponsored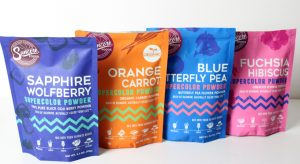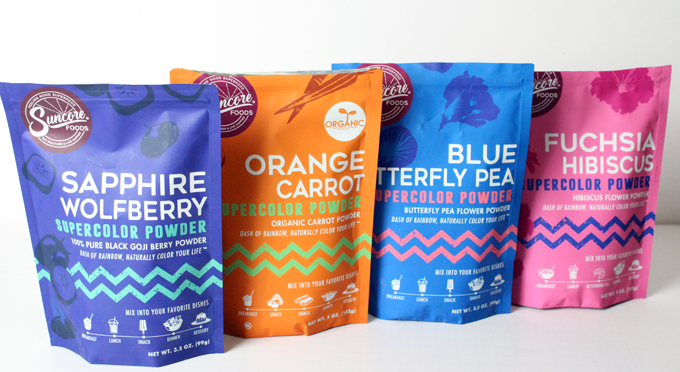 CLICK HERE TO SEE HOW TO MAKE YOUR OWN SPRINKLES WITH JUST 3 INGREDIENTS!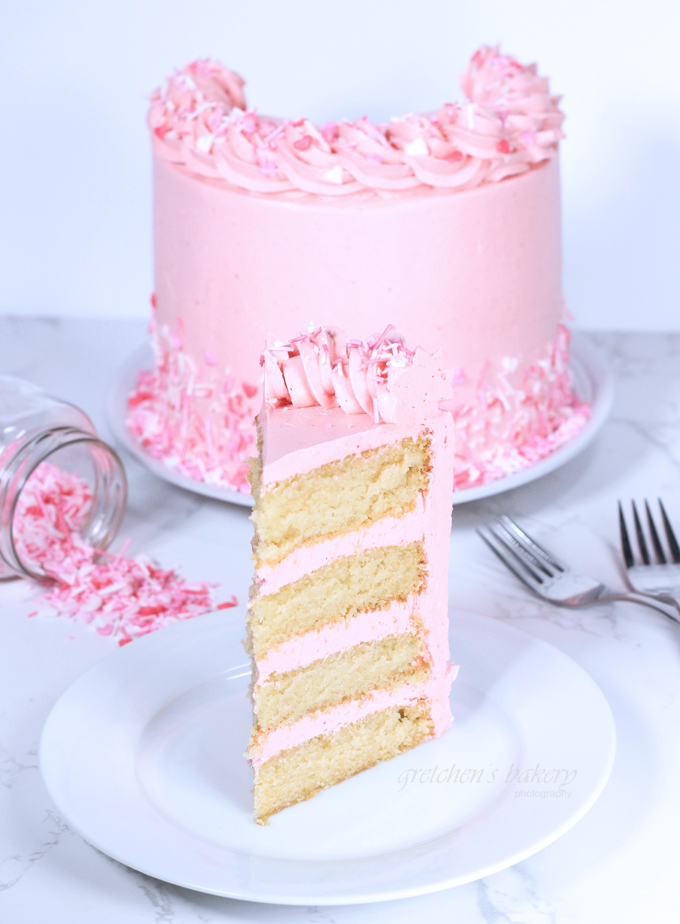 Notes for Success:
I have baked my batter into 6″ cake pans this time
But you can divide the batter between 2-8″ pans instead, if that is what you bake with most.
A standard recipe like this one will convert easily into basically any and all cake pan sizes
The rule of thumb is to fill the pans slightly more than half full to give the batter room to rise and bake properly
Probably the biggest reason for cake batter failure besides measuring errors
Would be that people tend to over fill the cake pans which will leave you with an improperly risen cake, resulting in a heavy dense crumb
My bakery style yellow cake is just perfect for this Raspberry Fluff Cake because the cake itself is so buttery and fluffy!
Paired up with my best vegan buttercream recipe that I've added some raspberry puree at the last stage of mixing
But I have also used freeze dried fruit powder for an even easier and more delicious raspberry buttercream!
This recipe converts easily into cupcakes too!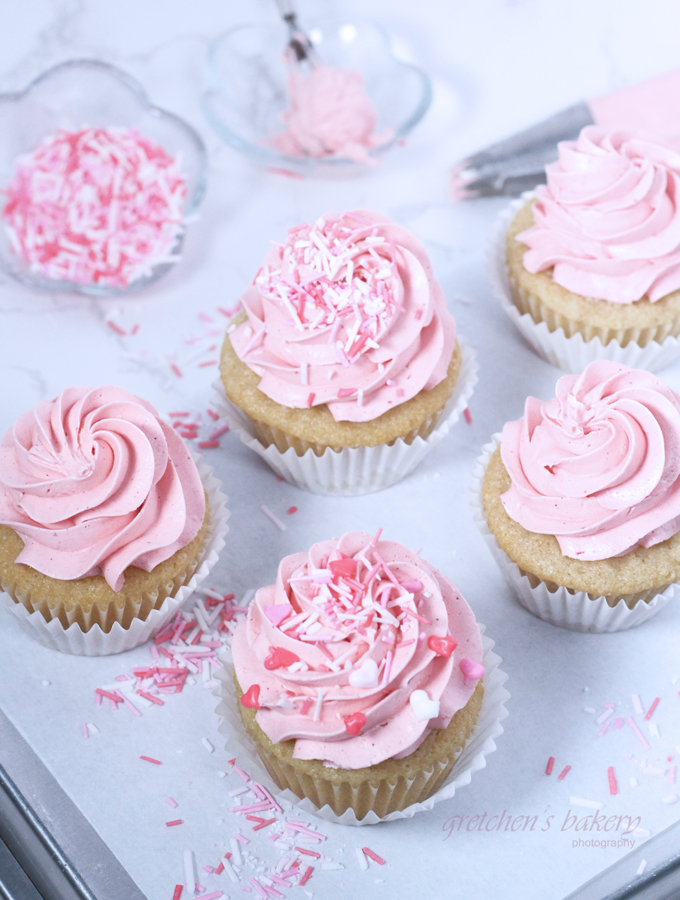 CLICK HERE FOR THE YOUTUBE VIDEO TUTORIAL FOR HOW TO MIX THE YELLOW CAKE BATTER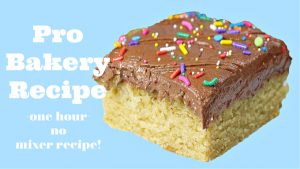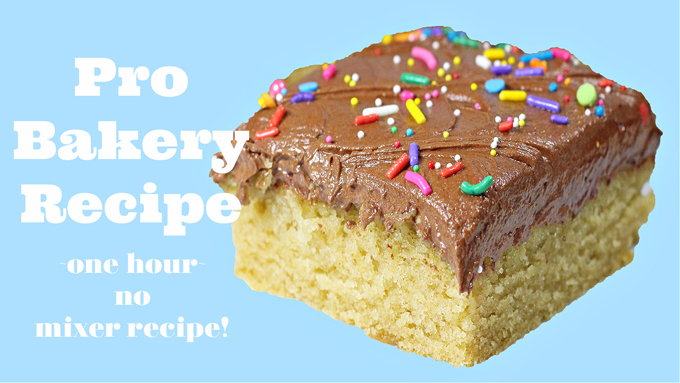 For more awesome and easy cake recipes click the links below!
Yield: serves 6-8ppl
Raspberry Fluff Cake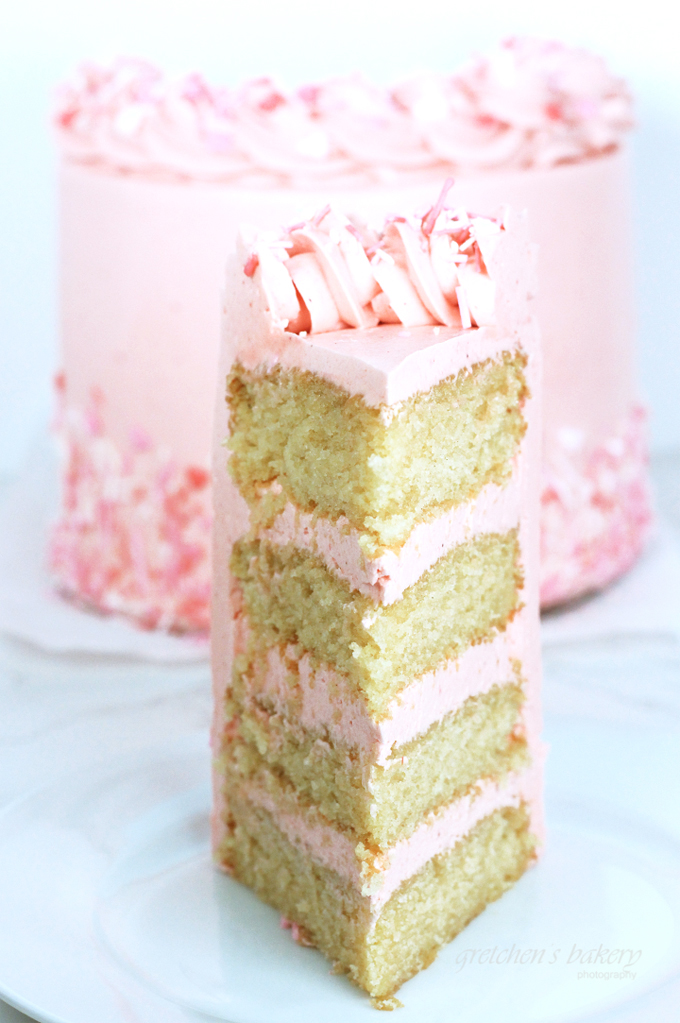 Grease & parchment line your 4-6" cake pans Preheat the oven to 350°
Total Time
2 hours
30 minutes
Ingredients
Raspberries fresh or frozen 2 cups
Instructions
Prepare the cake recipe and buttercream as per the instructions on those blog posts
While the cakes are baking, prepare the raspberry puree for the raspberry fluff buttercream
It's easier to use frozen raspberries because they break down faster & your do0n't have to add any liquid for the cooking process, but if you are using fresh berries add a few tablespoons of water to help them cook down.
You can add sugar if you like but since I am adding this to already super sweet buttercream, I am using only the raspberry puree
Let the berries cook over a low heat until they breakdown completely stirring often
This should only take about 20 minutes.
Strain the puree through a sieve, discard the seeds and fibers and once the puree is cold add it to the buttercream recipe at the last stage of mixing
Once the cake layers are cooled, assemble the cake with the raspberry fluff buttercream filling & icing.
Decorate as you like
Notes
Raspberry Fluff Cake can be stored at room temperature for up to 4 days

For longer storage refrigerate for up to 10 days.

Freeze for up to 1 month