First of all I love making crepes just to eat plain!
What better celebrate National Pancake Day than with a Vegan Apple Crepe Cake?
Easy to make crepe batter with equally easy fresh apple compote!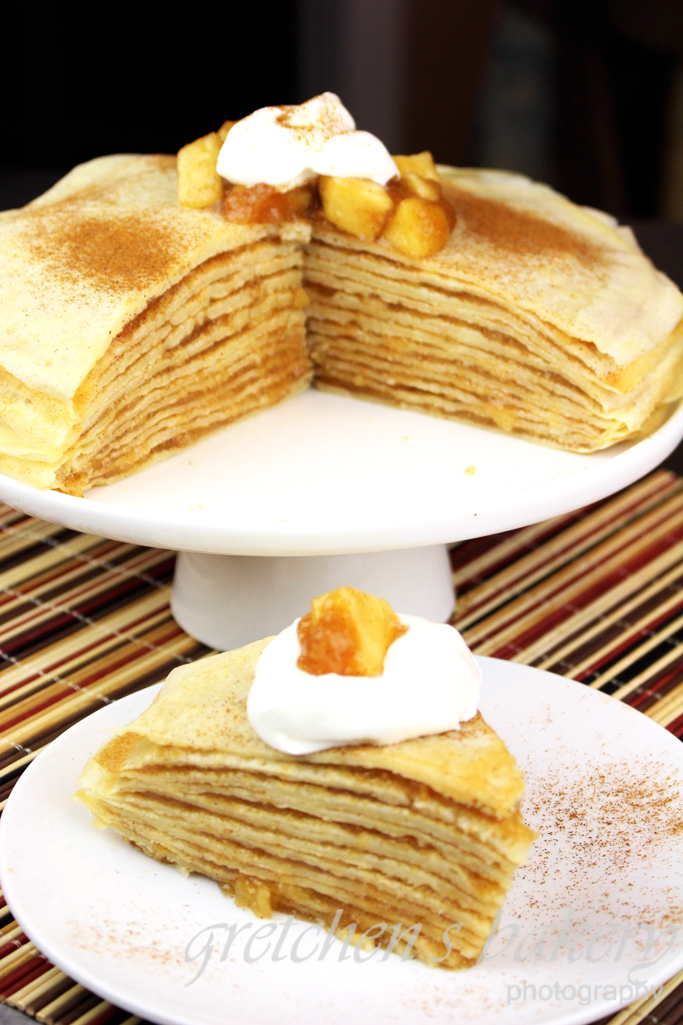 This time I'm going for a more chunky compote by pureeing it down slightly to slather in between those delicate wafer thin layers of vanilla crepes
Stacked up high for a beautiful presentation as a new twist on the classic crepe custard cake.
If you are not into making this a cake style dessert than just stuff some warm apples into a crepe and call it a good day!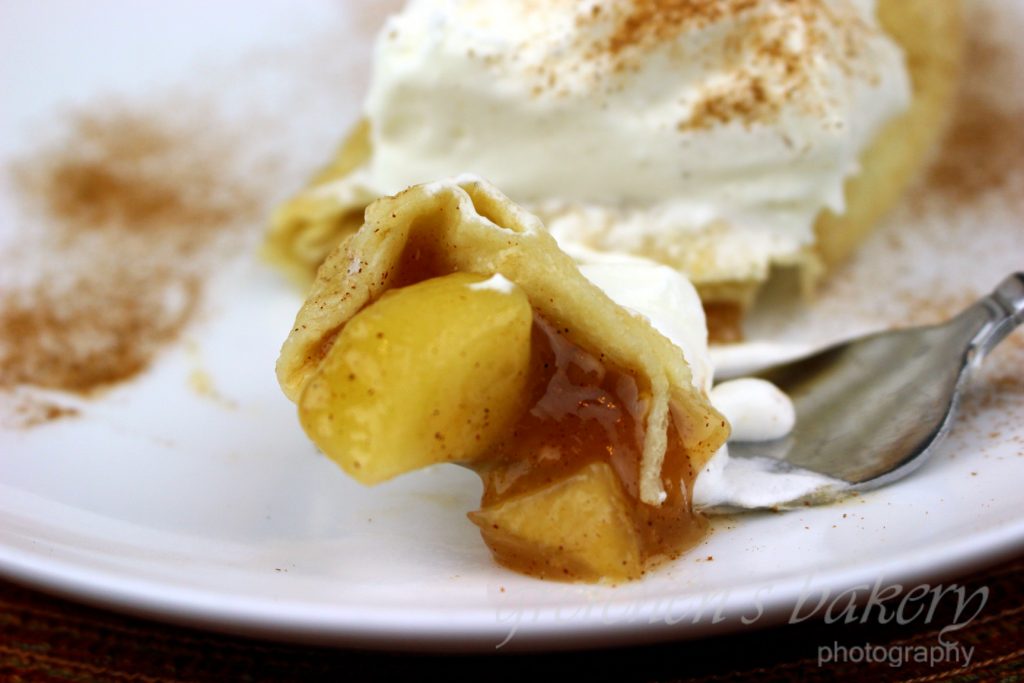 Notes for Success:
Crepes are actually pretty easy to make as long as you have a blender or food processor and a non stick crepe or saute pan
Batter should thicken after it's been blended so be sure to give yourself a head start before frying them up.
An hour usually does the trick but it can be done the night before just give it another whirl in the blender before beginning.
This is good timing though because it gives you that hour or two to get the apple compote ready
The actual crepes can also be made in advance and stored in the freezer for up to a month, as long as you layer them on a sheet pan or some type of container with parchment paper lining between each crepe.
They thaw quickly at room temperature making your assembly day a breeze.
Apple compote can be made several days in advance to make your life easier when it comes time to assemble this cake.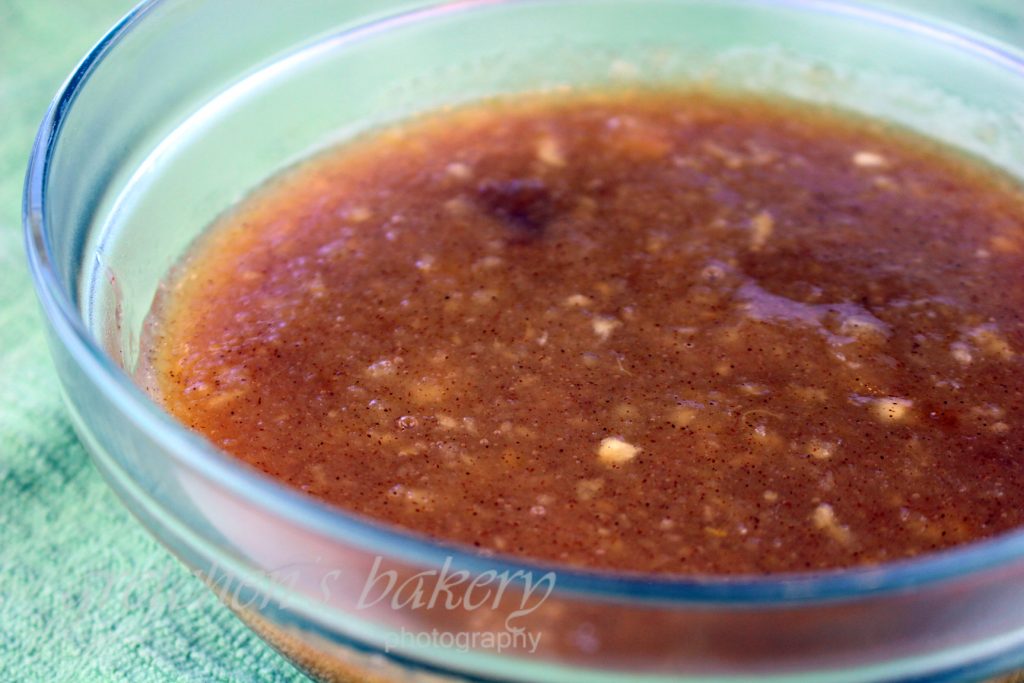 WATCH THE YOUTUBE VIDEO TUTORIAL FOR HOW TO MAKE CREPE CAKE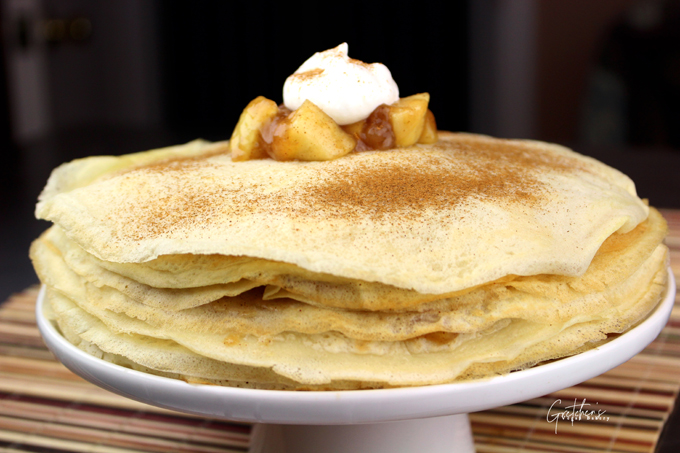 Yield: 12-15 crepes
Vegan Apple Crepe Cake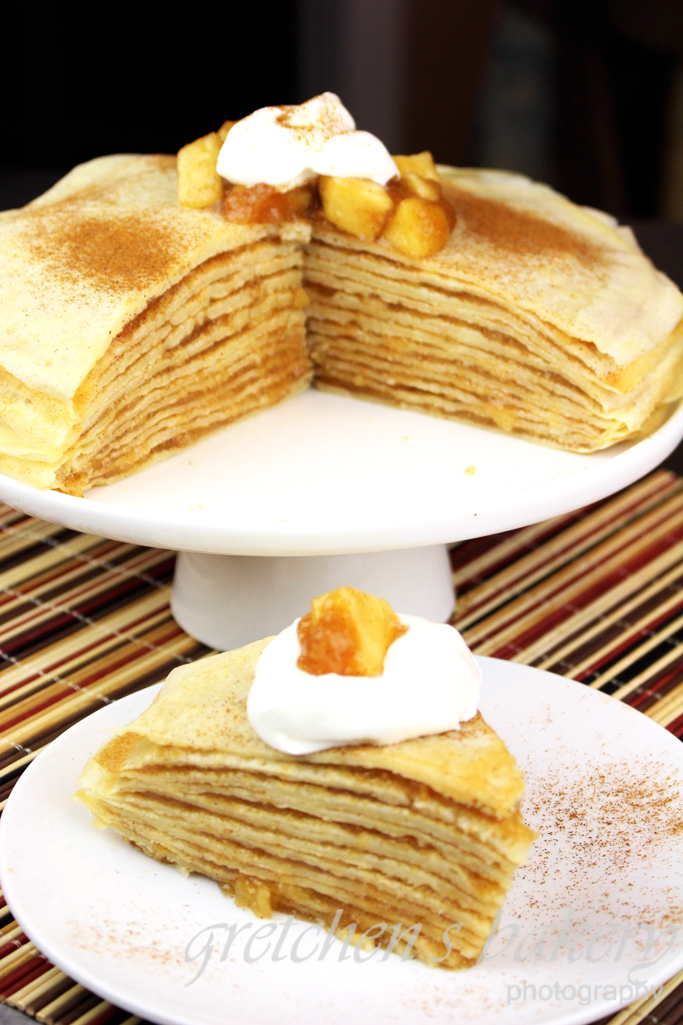 Total Time
2 hours
15 minutes
Ingredients
For the Crepes
All Purpose Flour 3 cups (375g)
Cornstarch 2 tablespoons (20g)
Granulated Sugar 6 Tablespoons (85g)
Baking Powder 2 teaspoons (10g)
Salt ¼ teaspoon
Coconut Oil Melted 6 tablespoons (85g)
Soy Milk or any milk alternative of your choice 4 cups (475ml)
Vanilla Extract 2 teaspoons (10ml)
Coconut Oil Pan Spray as needed
Instructions
Combine all the ingredients together in a high speed blender or food processor and process smooth on medium speed for 1 minute
Transfer to a clean container and refrigerate for at least 1 hour our overnight
Meanwhile prepare the Apple Filling Recipe, then with a stick blender puree it up to chunky consistency so it is spreadable between the thin crepe layers
Stir the crepe batter well before frying
Get your 9" nonstick skillet hot and spray it lightly with coconut oil
Pour approximately ¼ to ½ cup of crepe batter into the pan and then rotate the pan with your wrist so the batter covers the entire surface quickly and evenly *see video
Cook for approximately 30 seconds to 1 minute and then flip it over and cook for another 30 seconds to 1 minute or until just starting to get golden
My stove setting goes from 1 (Low) to 10 (High) I had it set at 8 the whole time
Transfer to a sheet pan lined with parchment paper and repeat until all the batter is finished.
You will layer each crepe in between parchment on the sheet pan as you go.
Assemble the cake as shown in the video tutorial by spreading approximately ¼ cup of filling between each crepe and continue until all the crepes are used.
Sprinkle with powdered sugar and serve with ice cream or whipped cream
Notes
Unfilled crepes can be stored in the freezer layered with parchment paper between each one and wrapped well for up to 1 month.

Thaw them at room temperature or heat them in a low oven to warm before assembling the cake or using as filled stuffed crepes

Assembled crepe cake should be stored in the refrigerator for up to 1 week and can be served warm or cold