Summer dessert means turning on the oven as little as possible!
It also means S'mores Everything! Specifically Biscoff Caramel S'mores Tart!
Biscoff S'mores Tart in combination with the thick gooey vegan caramel
Sandwiched between two layers of chocolate ganache
And don't forget the marshmallow!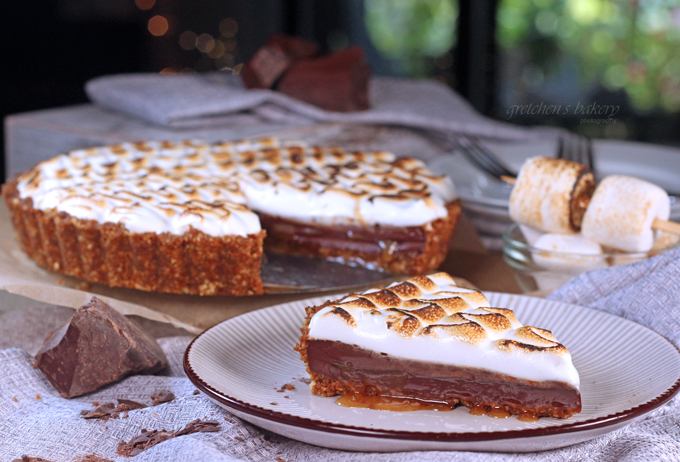 This Biscoff Caramel S'mores Tart is one for the history books!
Everyone will be asking you to make this dessert for the next….. EVERY HOLIDAY!
Speaking of marshmallow, I made this dessert two ways
One time as individual portions and Dandies Vegan marshmallows *not sponsored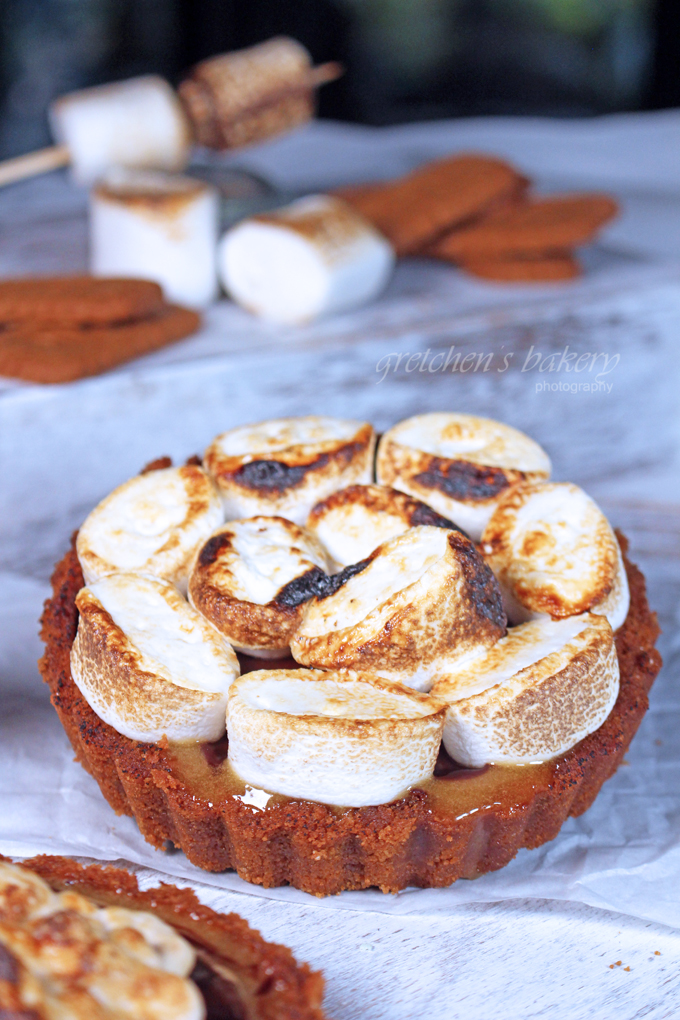 The second time and the version I filmed for the YouTube video tutorial linked below
I made a larger 8″ size tart with homemade vegan aquafaba marshmallows for the topping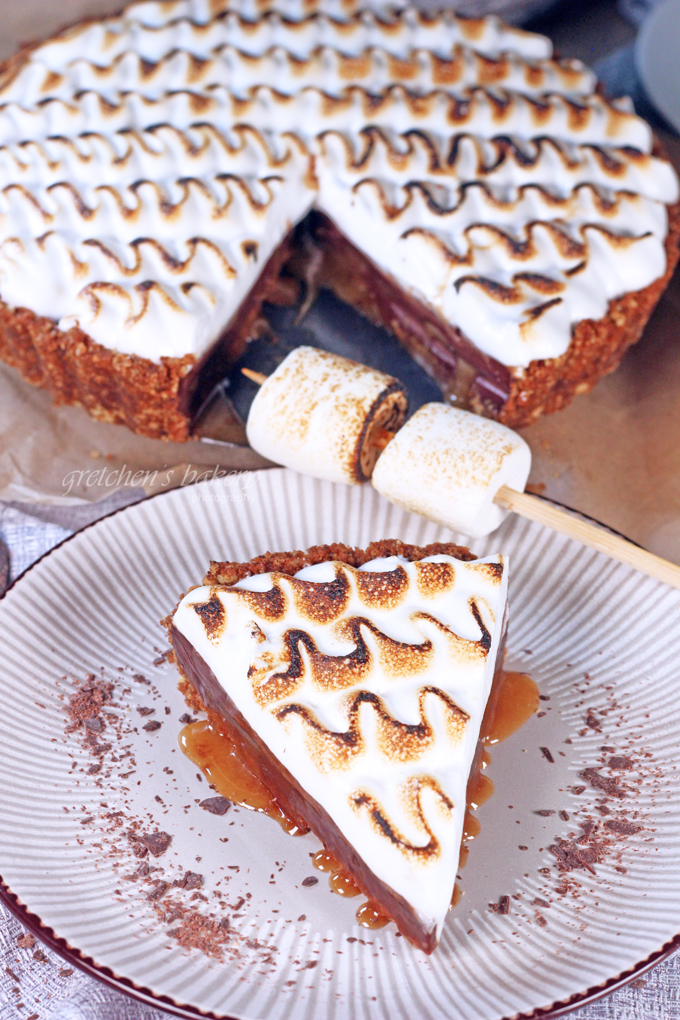 While both versions came out great I have to say I am partial to the individual servings with the Dandies Marshmallows for sure!
I confess, I don't love aquafaba marshmallow topping.
There. I said it. Please don't cancel me.
I mean what kind of a vegan doesn't like aquafaba marshmallow?
Me. I don't like it.
I think it has an odd taste almost citrus-y in a very weird way that marshmallows should not have.
Also it's just way easier to add those perfect Dandies marshmallows on top and then torch them up to toasty perfection
#lazy
But hey! If you are an Aquafaba Marshmallow lover~ by all means go for it!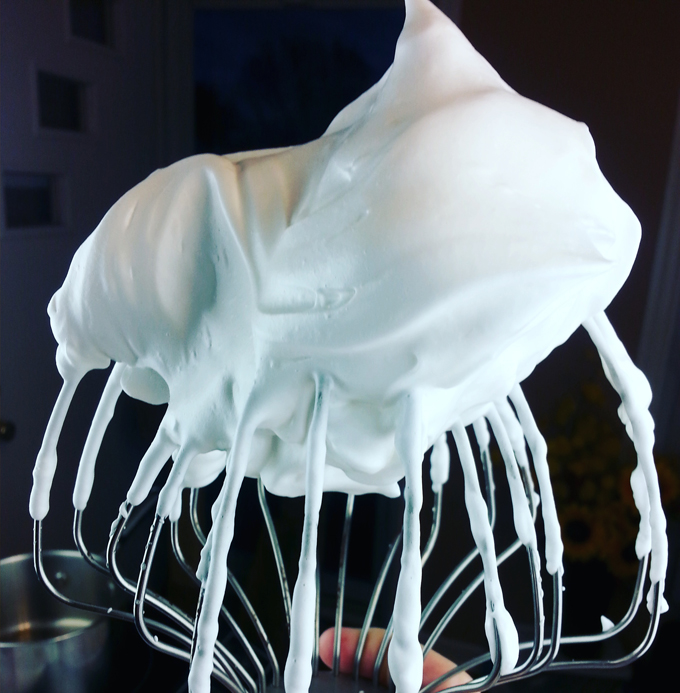 It's definitely way cheaper to do it yourself and can be near impossible to find those dang Dandies in the store anyway!
So which ever way you prefer I've got both options listed out for below in the recipe section
I also have an Aquafaba Life Hack that you may want to check out too!
CLICK HERE FOR THE VIDEO VISUAL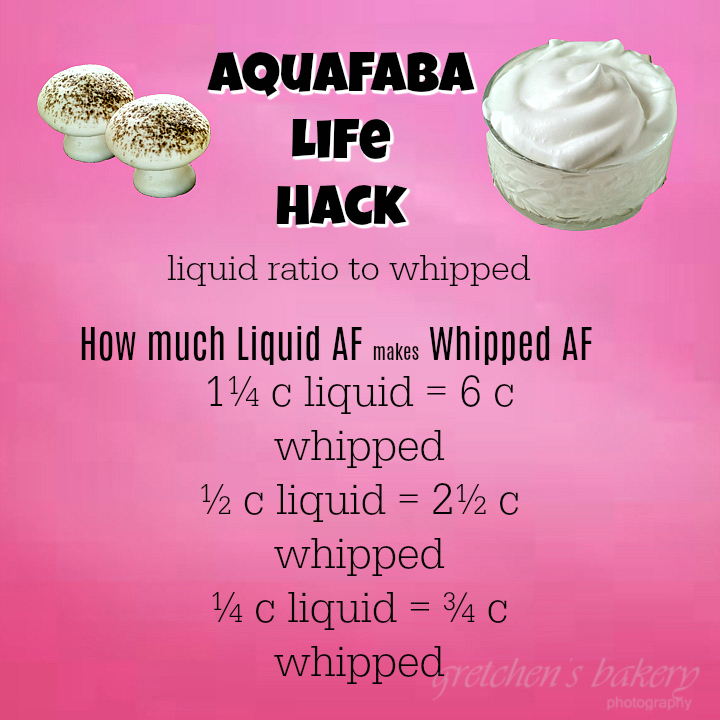 Now go buy some Biscoff Cookies and make this Biscoff Caramel S'mores Tart!
CLICK HERE FOR THE FULL YOUTUBE VIDEO TUTORIAL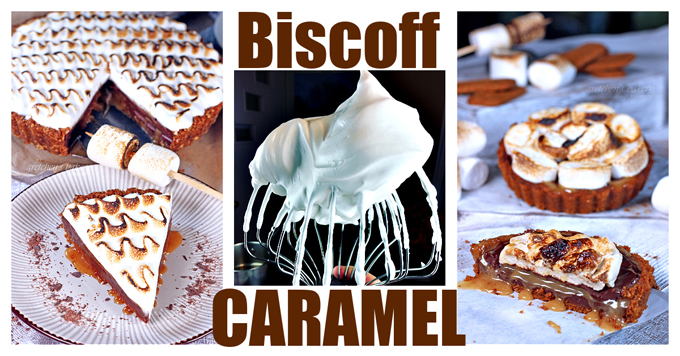 For more NO BAKE Desserts Click the Links Below!
No Bake Vegan Fruit and Custard Tart
Notes For Success:
It is best to prepare the ganache recipe the day you are making the tart, since it is easier to pour the warmed ganache straight into the crust
Although you can of course simply remelt a ganache that has been made ahead of time
For the Video visual on how to make the aquafaba marshmallow click here and skip to 3:00 min in this video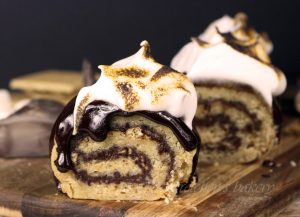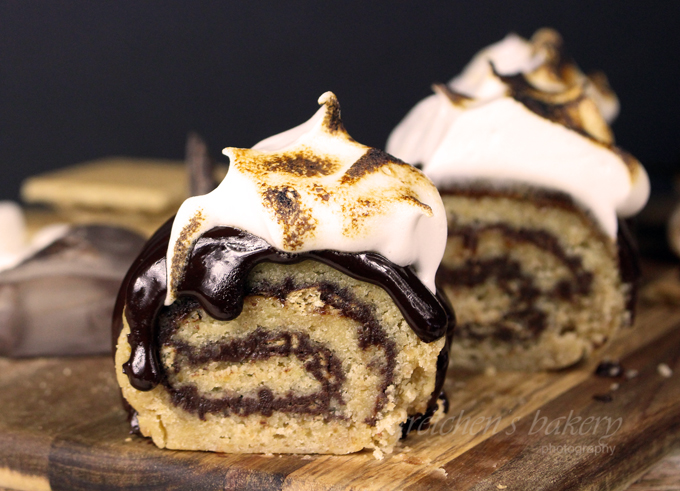 The aquafaba marshmallow recipe calls for cream of tartar, this ingredient helps to stabilize the meringue & adds strength to it
It is not 100% necessary but it does help tremendously
The vegan caramel recipe was highlighted in my recent Salted Caramel Cake recipe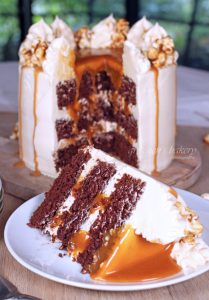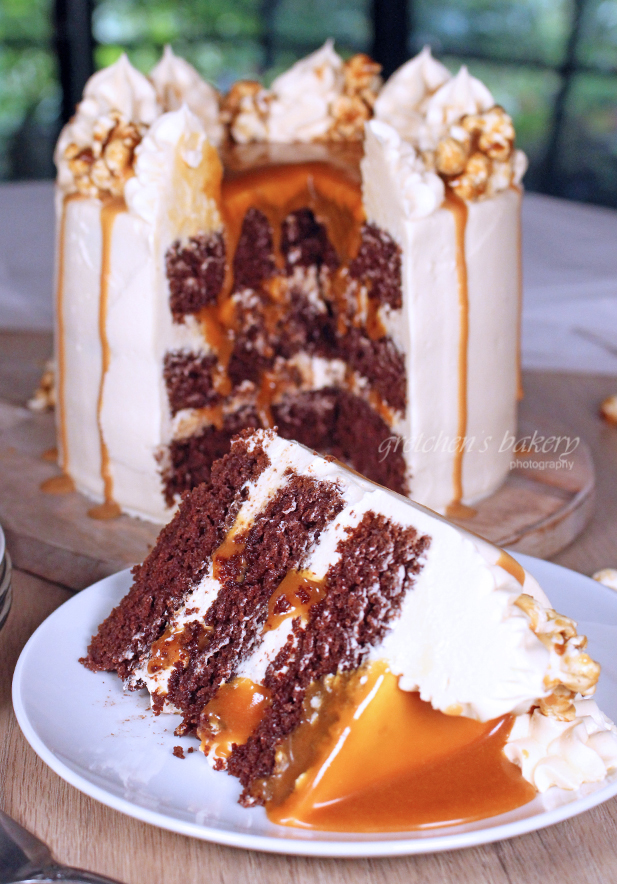 For the Pro Trick to THICK VEGAN CARAMEL Click here to watch the video ~ Skip to 1:38 in the video tutorial to see!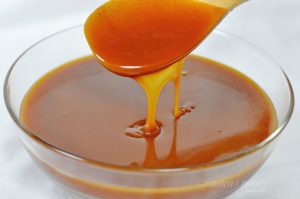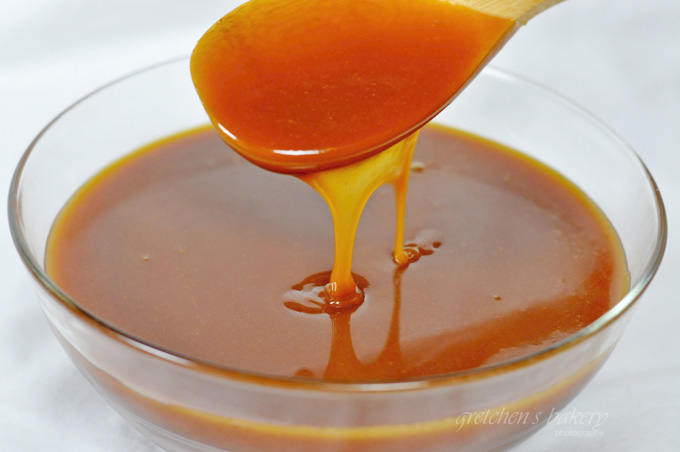 Yield: serves 8-10ppl
Biscoff Caramel S'mores Tart
I used 4" individual tart molds and got 5 total tarts OR 1-8" Tart Pan for a total of 8-10 servings
Prep Time
1 hour
30 minutes
Total Time
1 hour
30 minutes
Ingredients
For the Crust:
Biscoff Cookies ~ crushed into crumbs for approximately 3 cups crumbs approx 280g
VEgan Butter ~ melted 8 Tablespoons (113g)
For the Caramel:
Granulated Sugar 1 cups (200g)
Water 3 Tablespoons (45ml)
White Vinegar 1 teaspoons (5ml)
Salt ½ teaspoon
Canned Coconut Milk ½ cup (118ml)
For the Ganache:
Semi Sweet Vegan Chocolate 2 cups (300g)
Plant Milk of your choice * the higher the fat the better * I use soy milk 1½ cups (354ml)
For the Aquafaba Marshmallow:
Aquafaba *the water from a can of chickpeas ½ cup liquid
Confectioners Sugar ½ cup (60g)
Cream of Tartar ¼ teaspoon *see notes above
Vanilla Extract 1 teaspoon (5ml)
Instructions
First prepare the crust by crushing the biscoff cookies in a food processor until fine crumbs
Add the melted vegan butter and pulse until it all comes together & resembles wet sand
Press the cookie mixture firmly into the bottom & sides of the tart pan(s) with removable bottom(s)
Next prepare the caramel sauce by combing the sugar, vinegar & water together in a heavy bottom sauce pot, stirring to dissolve the sugar before it comes to a boil
Once the sugar mixture is boiling DO NOT STIR
Bring to 320°F or once the color of the syrup turns from pale yellow to medium amber then remove it from the heat
Let the pot stand for about an minute then add the coconut milk gently while stirring BE VERY CAREFUL AS THE HOT SUGAR SYRUP WILL BUBBLE UP & SPATTER!
Add the salt & vanilla extract then pour into a heat proof container to cool slightly
Pour the caramel into the work bowl of your stand mixer with the balloon attachment and whip on low speed first to be sure there is so spattering, then slowly increase the speed to medium and whip for about 8-10 minutes.
The caramel will cool as you whip while incorporating air, turning it lighter and thicker.
it will also thicken as it is refrigerated.
Refrigerate until needed.
Next prepare the ganache recipe by combining the chopped semi sweet vegan chocolate with the plant milk in a large sauce pot whisking constantly over medium heat until melted & comes together to a smooth silky shiny ganache.
Cool slightly just so it is not piping hot before pouring half of it into the prepared crust
Refrigerate this ganahe layer until completely set then layer with the cold caramel
Pour the remaining ganache over the caramel layer then refrigerate again until set
Next prepare the aquafaba marshmallow by whipping the cold aquafaba with the cream of tartar until frothy and starting to gain volume and is at medium peaks
Add the sifted confectioners sugar 1 Tablespoon at a time while whipping on high speed until thick and stiff glossy peaks are formed.
Ice the tart with the meringue as shown in the video or as desired and then with a blowtorch lightly toast the outside
Notes
Tarts can be kept at room temperature for up to 6 days ONLY IF USING DANDIES MARSHMALLOWS

If you are making homemade aquafaba marshmallow, it has a tendency to break down fast if not kept refrigerated. It will stay fresh in the refrigerator for up to 4 days