Miniature bites of apple pie heaven!
Carried right to your lips in little Snickerdoodle Cookie Cups!
Snickerdoodle Apple Pie Bites for a little taste of fall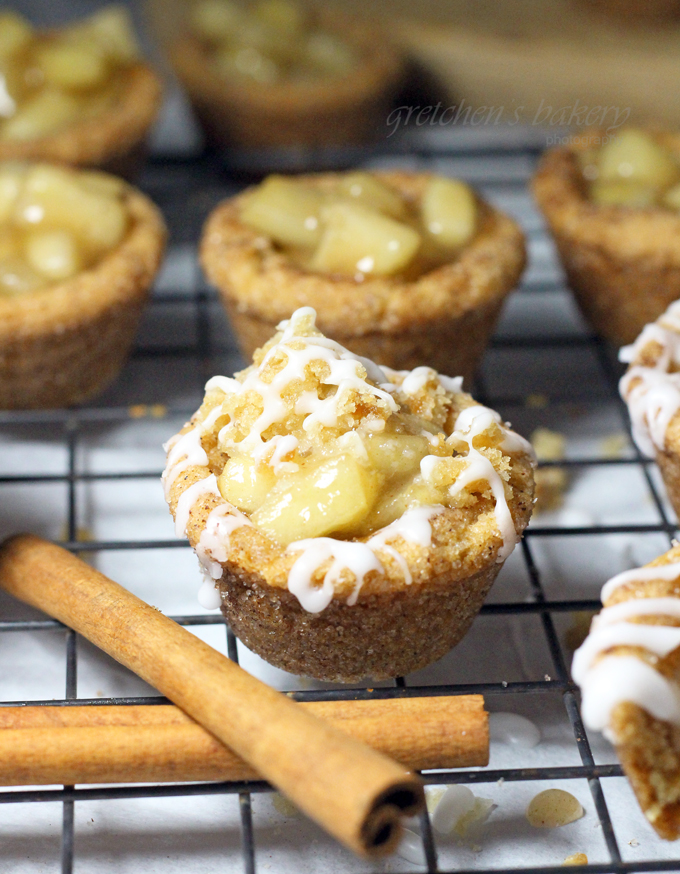 Two of the easiest recipes just got married and you are going to love it!
Snickerdoodle Cookies and my famous apple pie filling recipe come together in holy matrimony
It's really a simple and fast project to make so if you have a few basic ingredients and an hour to spare you are almost there!
While the cookie cups are baking you can make the quick stove top apple filling recipe.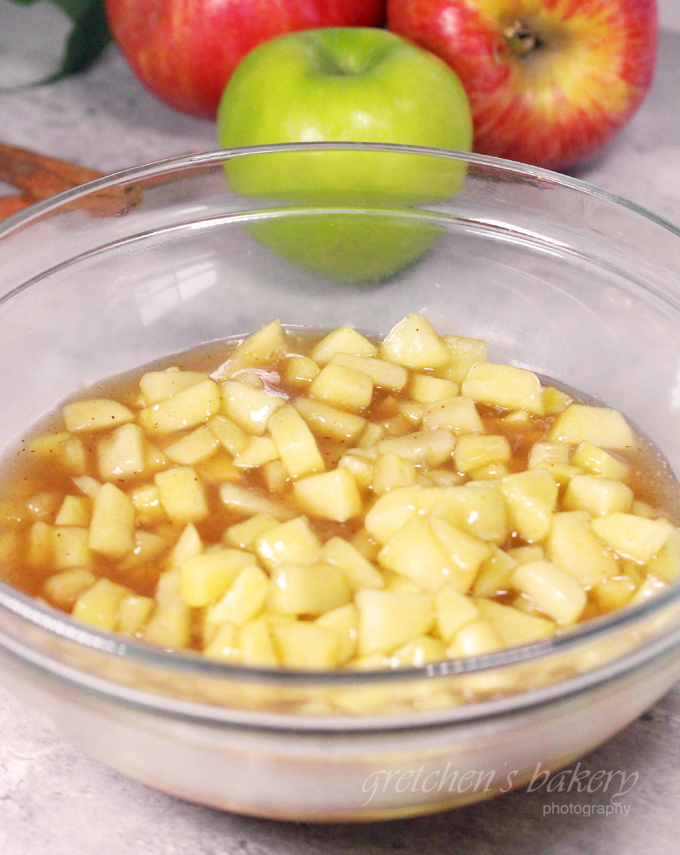 My apple filling recipe is highly acclaimed because it is so versatile
In addition to being the best apple pie filling around, it can be used as fillings for cakes and pastries too!
Or just eat it out of the jar!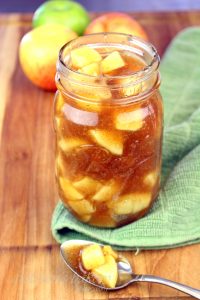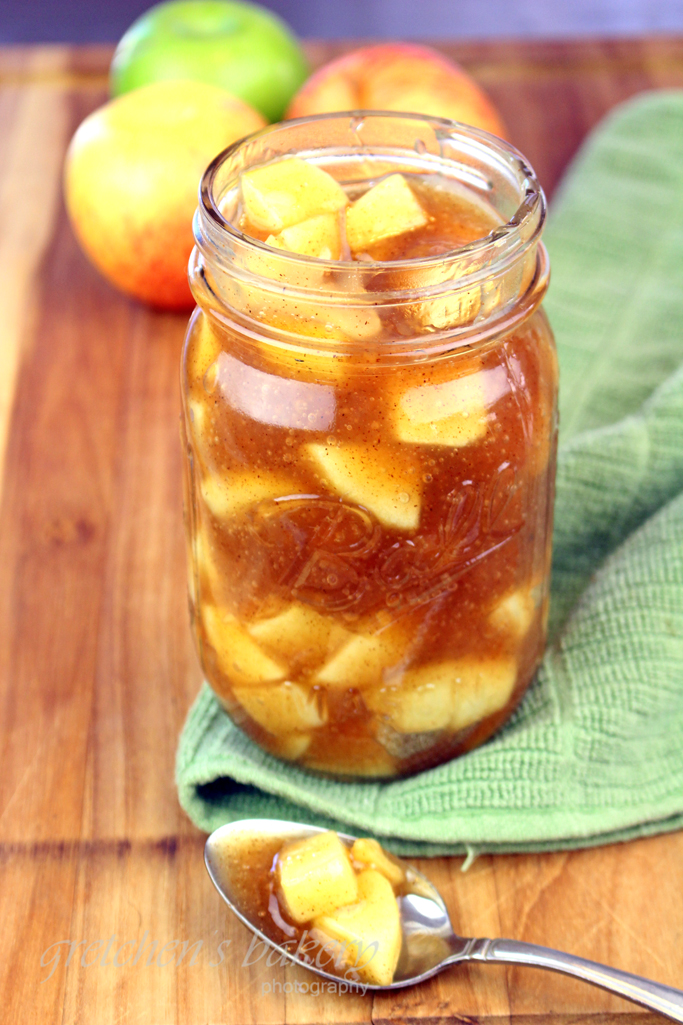 You can make this project even easier by using apple filling out of a can, but I urge you to try the simplicity of my apple filling recipe at least once in your life!
Believe me, you won't go back to canned after this!
Snickerdoodles are the best for this because the dough bakes into the cutest little cups ever!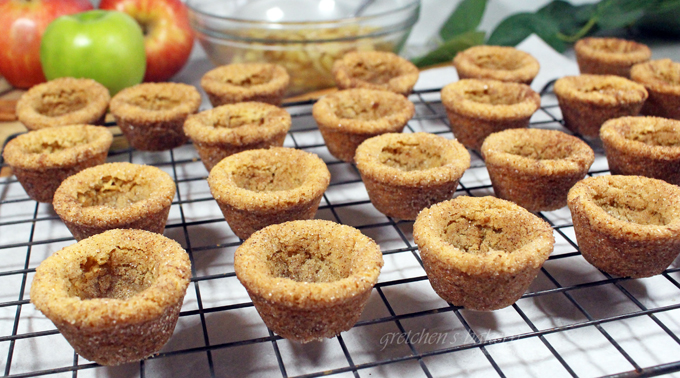 The only special tool you need for this project is a miniature cupcake pan to bake them in
My recipe for Snickerdoodle Cookies makes 36 cookies but the apple filling recipe is only enough for 24
Just bake the excess dough into cookies or freeze it for later!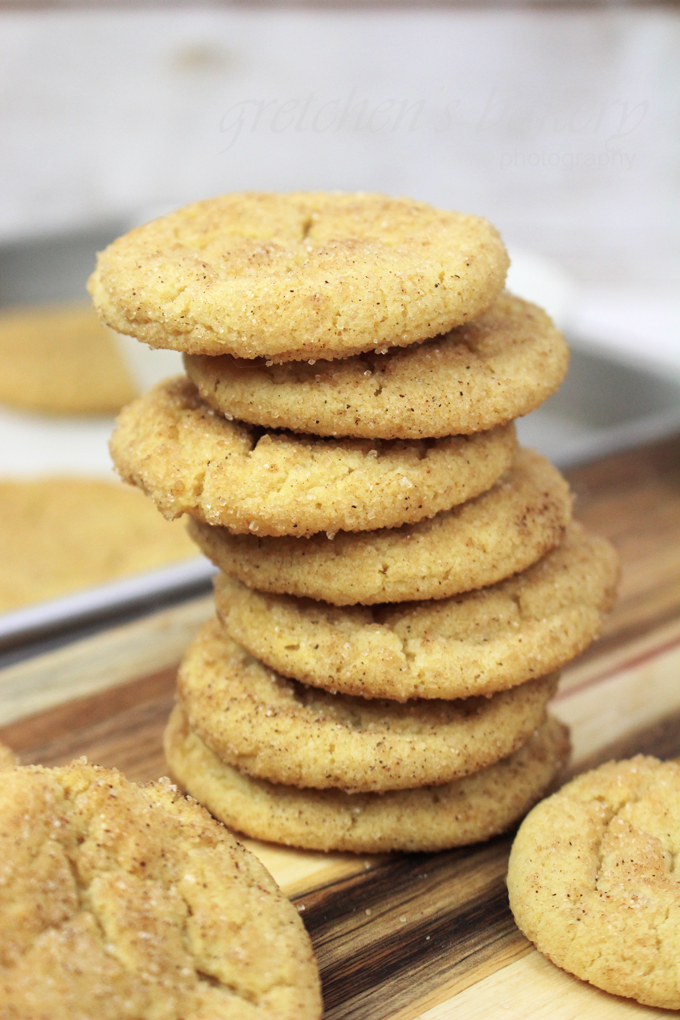 You can also use a double scoop and bake these into standard muffin tins too!
It definitely works for a much larger portion of this perfect little cookie pie!
Since I always have random baked things in my freeze from previous projects
I went an extra step and added a cake crumble to mine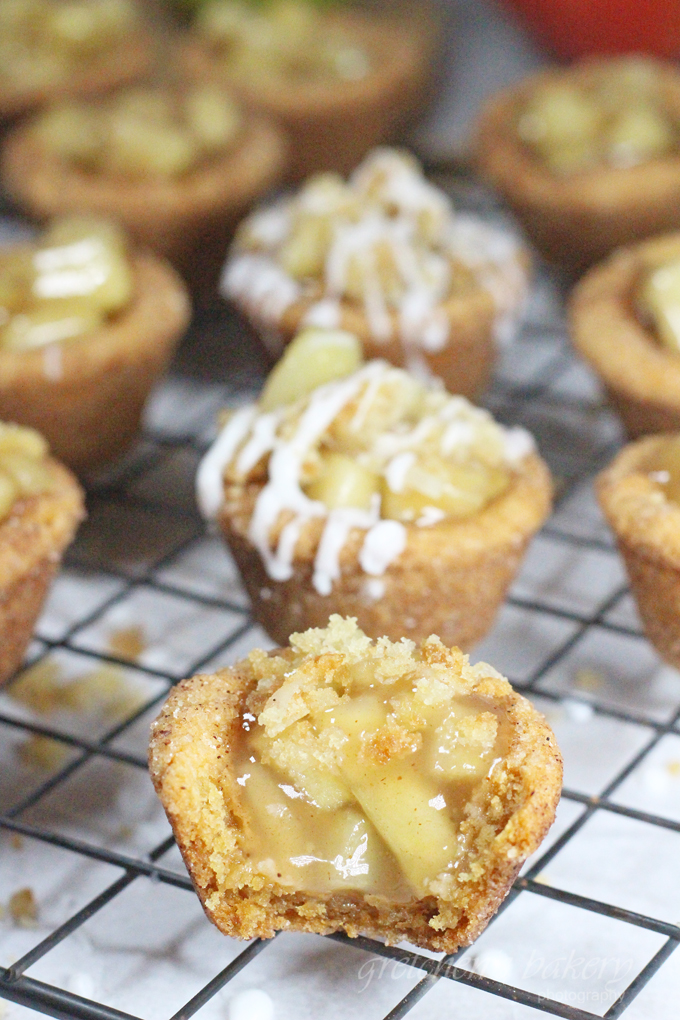 Of course this is optional and these little Snickerdoodle Apple Pie Bites are perfect even without it!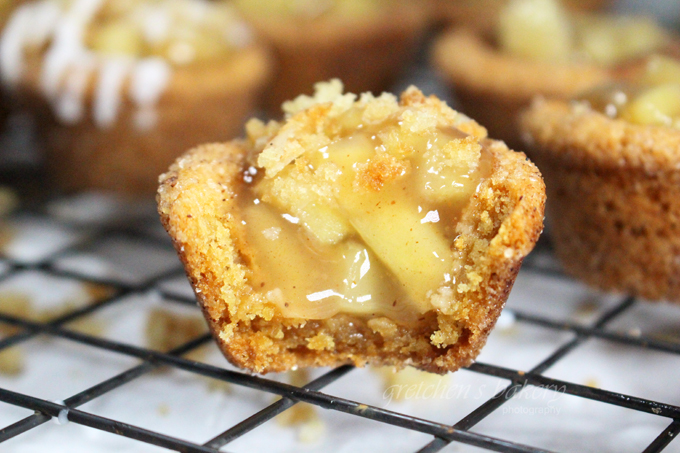 CLICK HERE FOR THE YOUTUBE VIDEO TUTORIAL FOR HOW TO MAKE THEM!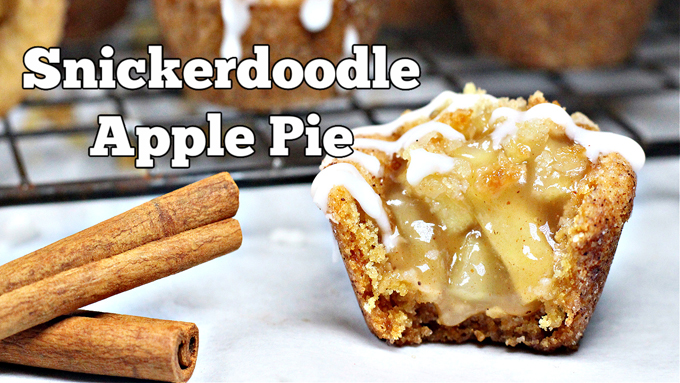 Notes for Success:
When measuring the cornstarch for the apple pie filling a kitchen scale is the best way to go.
Cornstarch is a very difficult ingredient to measure consistently with a volume spoons measure
So while I list both measures below I cannot stress enough how the grams measure with a scale is going to give you the best results.
Many times people have complained that their recipe is like rubber and they don't know why!
This is from a heavy measure of cornstarch when using volume measuring spoon vs the 100% accurate scale measure in grams.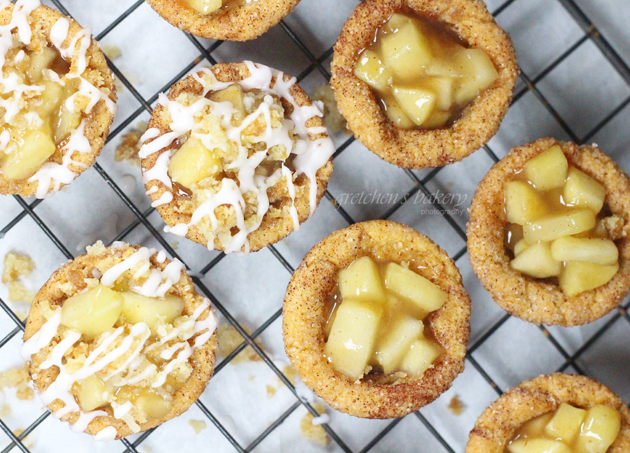 For more recipes like this one click the links below!
Taco Tuesday~ Dulce de Leche Stuffed Cupcakes
Snickerdoodle Apple Pie Bites
For the apple filling recipe be sure to chop your apples very small ~ Only 1 Tablespoon of filling fits in each cup so the apples have to be very small diced
Instructions
Spray your mini muffin pan lightly with pan grease and preheat the oven to 350°F
Prepare the Snickerdoodle cookie recipe as per the instructions on that post
After rolling the dough balls in cinnamon sugar place each one into the cavities of the mini muffin pan and then bake in the preheated oven for 10-12 minutes or until golden brown
Once they come out of the oven and they are still hot you will press the centers of each one with a teaspoon measure to make the indent for the filling
Prepare the apple filling as per the instructions on that post and once it is ready you can immediately fill the cookie cups with the hot apple filling.
*The apple filling does not have to be hot, but it is OK if it is.
**You can actually make the cookie cups & the filling ahead of time and fill them when you re ready to serve.
Notes
Snickerdoodle Apple Pie Bites can be kept at room temperature wrapped loosely for up to 3 days in cool climates.

For longer storage refrigerate in an airtight container for up to 8 days or freeze wrapped well for up to 1 month

The filled cookies will start to absorb the liquid from the filling after a day or two and become soggy eventually, so if you prefer the crisp cookies you should fill the cups with the apple only before serving